Intuitive and Engaging: How Top Hat Improves Active Learning at Indiana University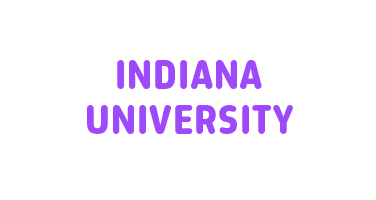 "Top Hat flows seamlessly into my style of teaching, which is very interactive, multi-faceted and uses many different active learning techniques"

—BARBARA WHITE Assistant Professor, Nursing, Indiana University South Bend
And she cites two more reasons why she's on board with Top Hat: "The customer support that I have gotten from Top Hat has met my expectations every time. No matter what my question was, I received a response within 24 hours. In addition, the students love using Top Hat. They have told me it's easy to use—from loading on their devices to answering questions. And they've said that they like how answering Top Hat questions breaks up the class time and tests their knowledge."
Top Hat has proved popular with other departments, too. Kathleen Marrs teaches an intro to biology lecture-hall class of 620 that captures a wide range of students, including those with honors standings, and those who are bright but dealing with additional responsibilities, like part-time work or family commitments. Her biggest teaching challenge is keeping such a large, diverse group with different needs engaged in the course material and understanding whether the lessons are resonating with her students.
Marrs had experimented with clickers for her large-format classes, but found them cumbersome and hard to use, eventually deciding they were way more trouble than they were worth. Top Hat's system was more attractive because of its versatility—students could use it with devices they already had (smart phones, tablets, laptops), and it synced with the campus LMS and gradebook. Plus, "Top Hat is easy to use, very intuitive and it's quick to set up because there's virtually no tutorial support needed," says Marrs. "And it really does engage students. It gets them talking to each other, participating and thinking critically about the material in class."
Liked what you saw? Fill out this form to book a personalized demo today
Thank you!
We've received your request.
Would you like to schedule your preferred date and time now?
Thank You!
---
Explore more Success Stories
---
GREAT READS, VIDEOS, GUIDES AND OTHER RESOURCES FOR EDUCATORS