Educator Story
How Top Hat Helped Brown University Create a
Vibrant Active Learning Community

—On Campus and Remotely
66%
of Brown undergrad students used Top Hat in the 2019–2020 academic year
320%
year-over-year increase in usage for the 2020 spring semester
4x
the regular adoption rate of other ed tech tools on campus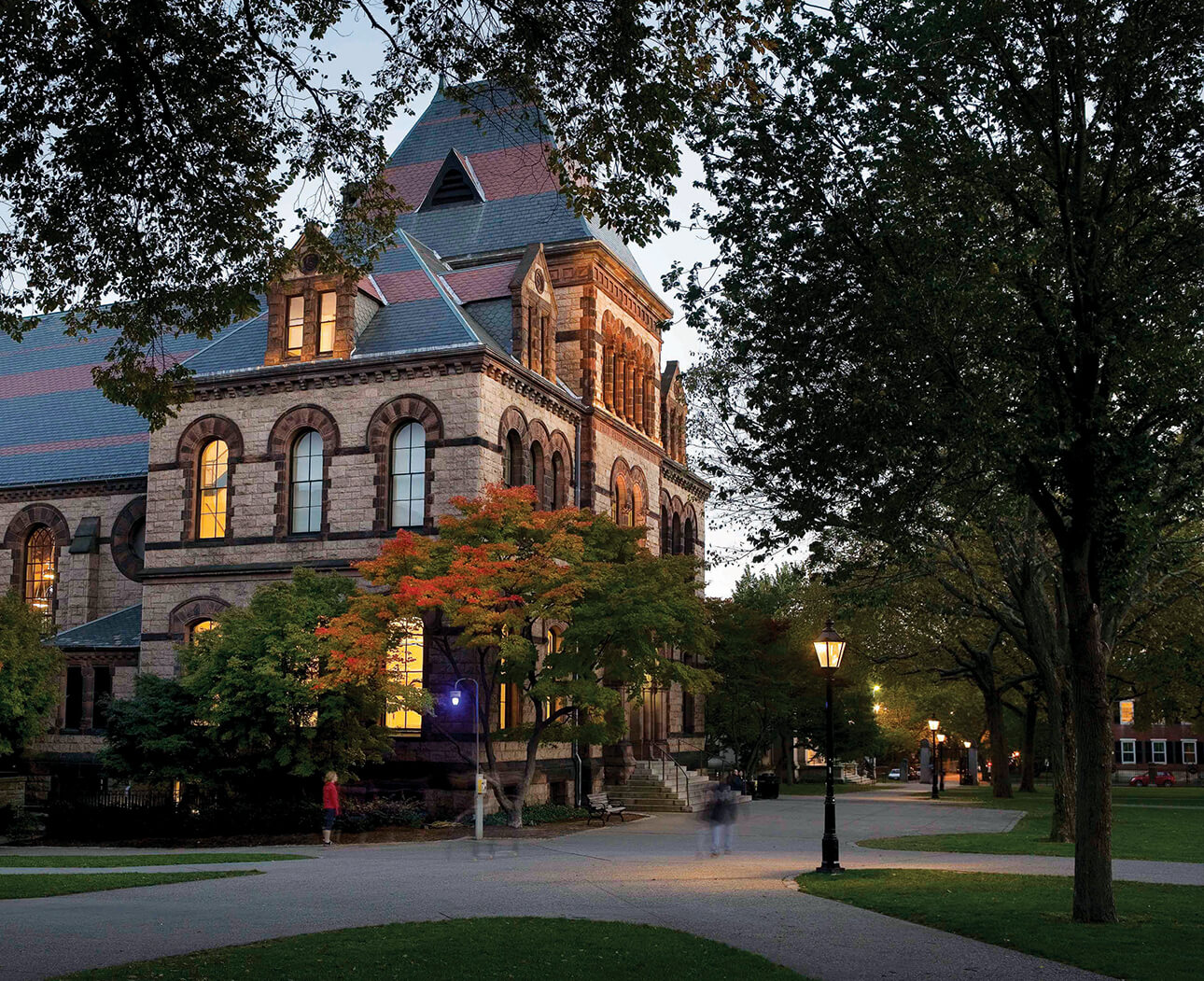 The Challenge
The need for an active learning solution that worked in and out of the classroom
James Foley has an ambitious mandate. As the Assistant Director of Digital Learning & Design (DLD) at Brown University, he manages a team of instructional designers and technologists. Their job: providing educators with pedagogical advice and evidence-based approaches worthy of an Ivy League institution. Brown's chosen learning management system (LMS), Canvas, had been great for storing learning materials and creating structure for courses. But it didn't foster the engagement levels and sense of community DLD saw as necessary for student success. What's more, Brown's adopted classroom response system did little besides overwhelming Foley's team with a headache-inducing number of technical issues.
Ahead of the January 2019 semester, Top Hat and Brown partnered to provide students with access to the platform free of charge. Top Hat was versatile, with a feature set designed to incorporate active learning in and out of class—plus, it closed a critical gap that the university's buffet of tools was unable to address. Even more appealing to Foley's team was the dedicated, personalized support offered to educators and learners alike, as well as Top Hat's instructional designers who worked with DLD to create custom resources for Brown instructors. When COVID-19 forced the need for online learning in spring 2020, Top Hat was once again able to fill the void. Incidentally, the platform's robust communication tool also helped build a sense of community that would be vital in the months to come.
"Once we realized Top Hat could offer a lot of asynchronous engagement, that was huge."

James Foley
Assistant Director of Digital Learning & Design, Brown University
The Solution
A classroom engagement tool with robust asynchronous features and community-building capabilities
"We really liked Top Hat for solving our support issues, for the flexibility of devices students could use and for the different question types employed for in-class engagement," says Foley. "We wanted to find out what else we could do with it." The Digital Learning & Design team received specialized training from Top Hat's instructional designers, based on an understanding of the gaps in the institution's tool ecosystem. Not long after, Brown professors started creating course content, assignments and assessments packed with activities and engaging questions to make learning more active.
One Italian Studies professor, for example, embraced this functionality in the form of a bespoke Top Hat textbook. In writing it, she aimed to give her students the tools to practice their language skills through interactive questions built directly into the readings. What's more, the textbook would seamlessly track individual student progress and align closely with classroom content. "Once we realized Top Hat could offer a lot of asynchronous engagement, that was huge," says Foley. It was something they'd be even more grateful for when COVID-19 pushed classes online for both the spring and fall 2020 semesters.
Prior to the start of the September term, five, week-long course design institutes were offered as part of a campus-wide partnership to introduce instructors to a suite of engagement tools. The goal was to help them maintain the same level of active learning experienced on campus prior to the pandemic. In years past, their offerings would garner a couple dozen participants. This year, two-thirds of Brown's faculty showed up, many focused on learning how to use Top Hat and other tools to build connections with and among their students. "Everything is still about engagement, but right now the big focus is on community building," Foley says. To solve this, the DLD team was able to get early access to Top Hat Community (wider release planned soon) for chat and collaboration on assignments in and outside of class. It's something Foley calls a "game changer for residential and campus life." Learn more about Community here.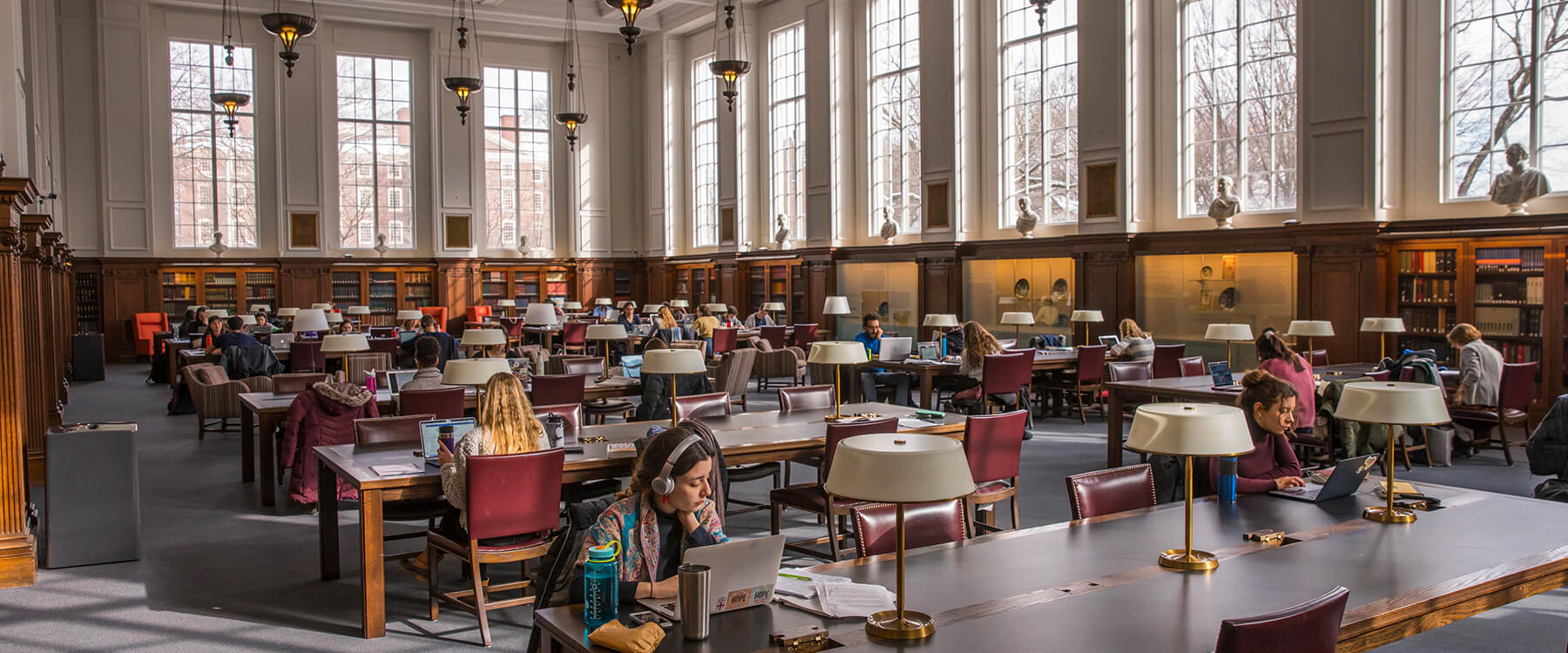 The Results
Embracing active learning tools—and building connections with students—in a remote setting
At Brown, instructor use of educational tools is elective. That means anything offered by the Digital Learning & Design team must have the potential to improve both teaching and learning. At an evidence-based institution that values data, Foley's team is constantly tracking how widely implemented their recommended tools are. They've found that Top Hat is among the most popular at the university, just behind the LMS and an app used for name pronunciation and sharing pronouns.
As many as two-thirds of all students at Brown learned with Top Hat in the 2019–2020 school year—a high adoption rate, according to Foley. In a single semester, nearly 85 professors taught with Top Hat, which is four times the regular uptake rate for tools Foley's team recommends. Critically, the total usage in a remote environment has been even greater than it was in face-to-face classes. More than 2,600 students used Top Hat in the spring 2020 term compared to 812 the semester prior—a 320 percent increase. Plus, the recent spring semester saw over 1,100 questions asked in Top Hat, which is over 850 more than during spring 2019.
There's also evidence that communication has improved. Having only been adopted at Brown in summer 2020, Top Hat Community generated over 1,000 professors and students as active participants in just eight months. For Foley, this means providing a safe space for learners and educators to connect at any time. It also offers the ability to load student class rosters to the app automatically, report abuse and block other users—something most other chat tools lack. "I've never worked with another platform provider who was able to give us custom guidance for our instructors," he says. "For us that was a really big factor in leveraging everything that Top Hat had to offer and making it easy for people to adopt it."