Educator Story
Boosting Student Retention

with Affordable, Customizable Content
40%
Improvement in how many students pass the course1
50%
Reduction in the cost of course materials
90%+
Students who now purchase the required learning resources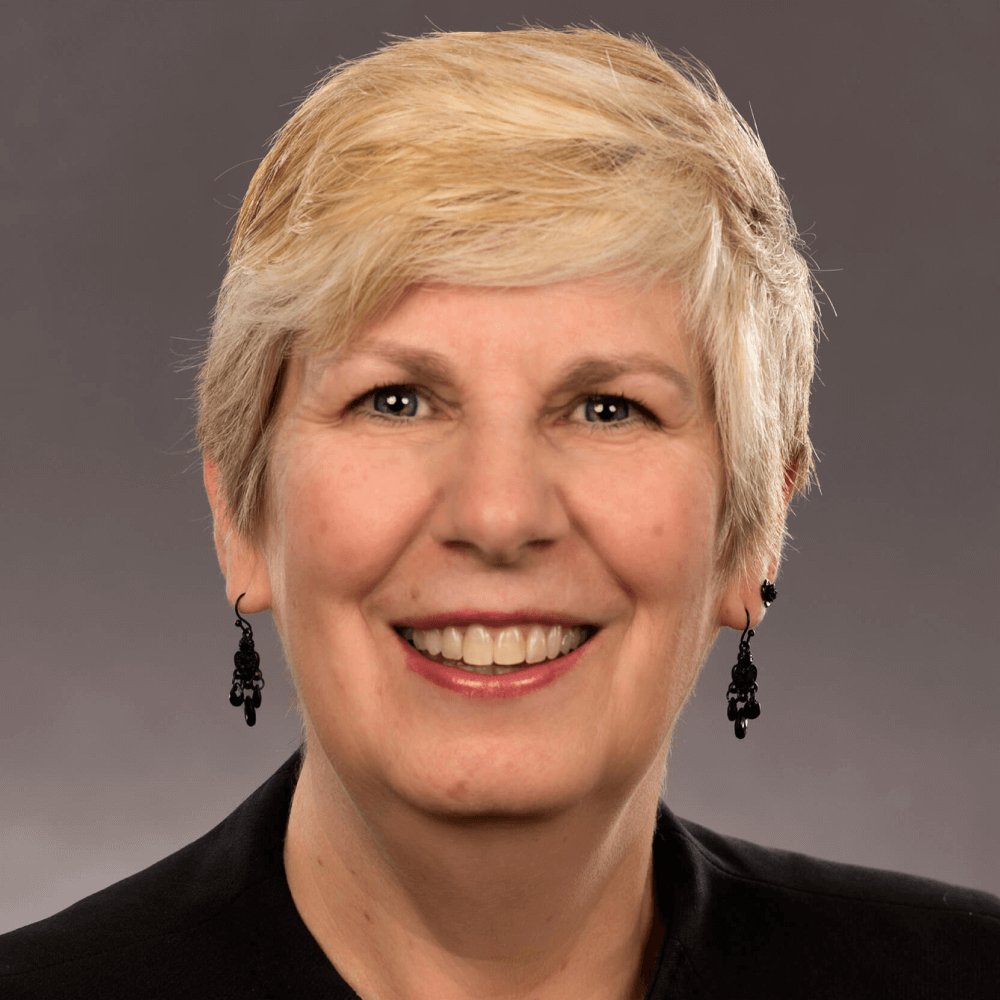 The Challenge
When the cost of textbooks becomes a barrier to student success
For Dr. Nancy Legge, creating a course that boosts student performance has been a journey years in the making. As the course coordinator for Comm 1101: Fundamentals of Oral Communication at Idaho State University, Legge oversees 14 instructors responsible for teaching roughly 3,000 students. Their efforts focus on helping students develop transferable skills like conducting quality research, organizing ideas, and structuring and refuting arguments. "This class has real-world implications for students who take it seriously," Legge says. But getting students to see the light–and stick with the class–was challenging at best. 
"Many students would take the course without having the resources they needed," she says. Legge admits that only a third of students were willing to shell out the $100 to buy the printed textbook. "That hurt retention because they would get terrible grades and end up dropping out." At that time, the fail rate for the course was about 30 percent.  
Legge's course is unique in that it emphasizes the use of argumentative speech. But she struggled to find a textbook that supported this focus. Some publishers were willing to package in supplements but the prices were high and the result was a cumbersome set of materials that never really hit the mark. "Students were not engaged with the content and viewed it as an obstacle to their learning," she says. The high cost also ran counter to the pressure from school administrators to reduce the financial burden on students. 
Shifting to a more affordable online option wasn't the remedy Legge had hoped. She explored a number of publisher platforms but they didn't have the flexibility to customize content to fit the course. When technical glitches arose, requests for support also went unanswered. As frustrations mounted, she began looking at Top Hat's dynamic courseware platform. "Customizable content, a promise to improve student engagement and retention, a promise to reduce the cost of materials," she says. "It was all the things we needed at the right time."
The Solution
Reducing costs and transforming a course in record time
Within a week of their first meeting, the Top Hat team began integrating The Speaker: The Tradition and Practice of Public Speaking–a digital textbook–along with the materials Legge had developed to create a seamless online experience. Shortly after instructors received one-to-one training on how to use the platform. "It was a move that happened almost overnight," Legge says. "We literally changed the whole system, and with the content and platform, we were able to reduce costs to students by 50 percent." As an added benefit, students receive lifetime access to the material should they need to retake the course, a value Legge says her peers find "unbelievable."
The decision to use Top Hat has transformed the program. Instructors now use the platform to take attendance automatically. They use polls, quizzes and interactive features to drive discussions and identify what students are taking away and what concepts are causing confusion. Putting all of the course content in one place, along with lecture slides and assignments, has made it easier to organize and update materials. "Learning is connected and seamless, in class and out," Legge says.
The shift has also given her instructors greater freedom in terms of how they deliver the material. "The benefit of Top Hat is customization," says Elisa Johnson, an assistant lecturer in the program. "I am constantly changing my approach to try and figure out what works best for my students. It's not restrictive." Johnson also uses a variety of interactive questions to gauge student progress at the start of each class. "That's helpful in determining where I need to spend my time and what concepts I need to reinforce," she says.
Legge's team also makes use of Top Hat's weekly course report, which provides insights into how students are faring on quizzes and other assignments. Instructors use this data to reach out to individuals who may be struggling and to motivate those who are doing well. "That's been really, really helpful," Legge says. "Especially for our online students who don't have the benefit of face-to-face interaction."
"Customizable content, a promise to improve student engagement and retention, a promise to reduce the cost of materials. It was all the things we needed at the right time."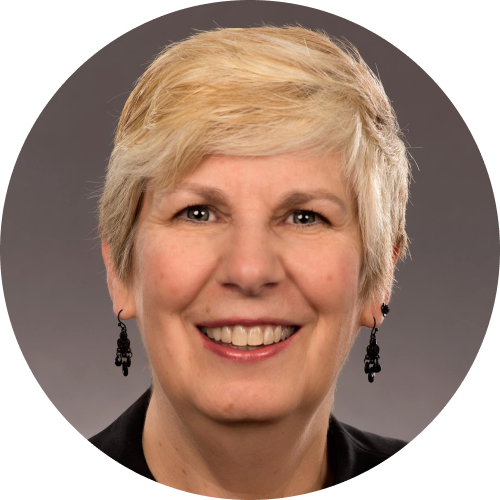 Dr. Nancy Legge
Professor, Communication, Media, and Persuasion, Idaho State University.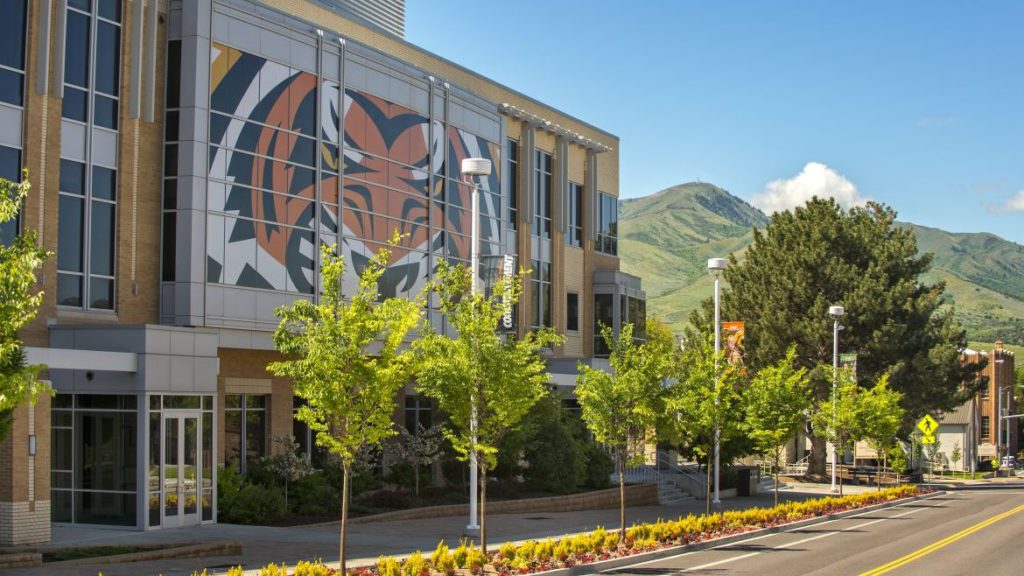 The Results
Keeping students on track with a more affordable and engaging learning experience
Legge has good reason to smile. Based on an analysis of 20 program sections involving 400 students, the percentage of those passing the course has jumped from 70 to 98 percent. As for students who don't buy the materials? At half the cost of a standard printed text, including access to the Top Hat platform, it's no longer an issue. 
In Legge's estimation, the remarkable improvements are a product of delivering a course that encourages students to participate and engage more deeply with the material. Elisa Johnson echoes this sentiment. "I can see the engagement and I can see the correlation with grade performance," she says. Better grades have meant a greater likelihood students will not only stay in the class but at the university as well.
"I'm a firm believer in the connection between engagement and retention," Legge says. "I don't think we could offer the same experience if we didn't have Top Hat."
_______________
1 Based on an analysis of 20 program sections involving 400 students.