Customer Story
Turning the Abstract Into
An Absorbing Course
125
students taught per semester
86%
average attendance score in Spring 2022
78%
average participation score in Spring 2022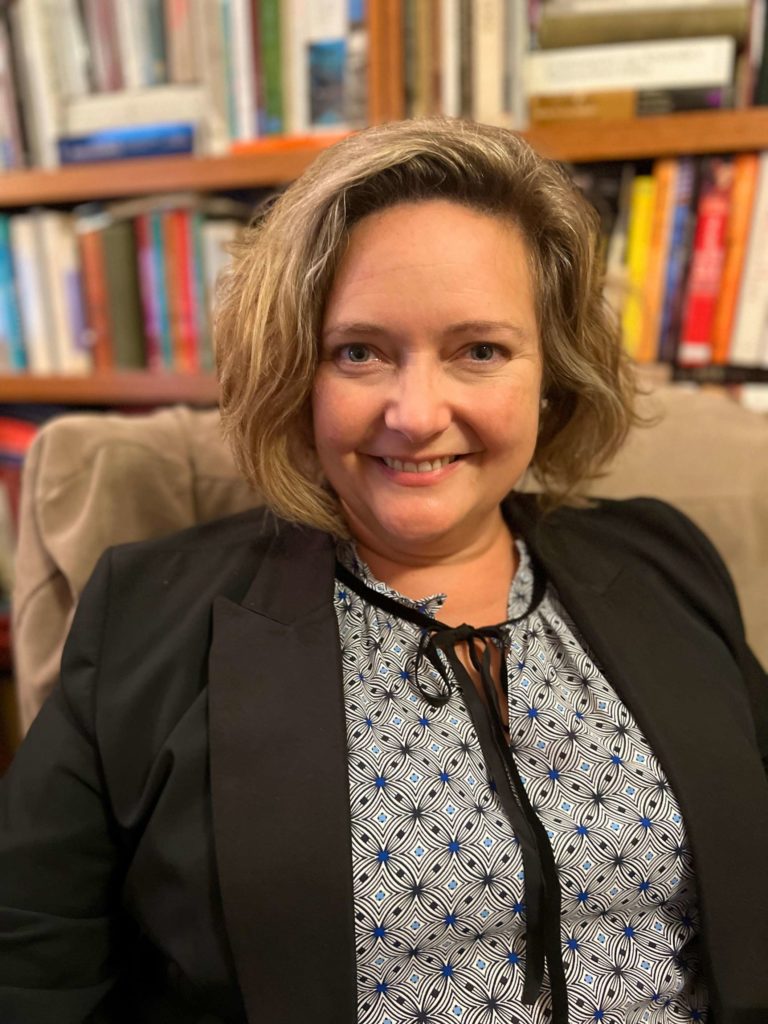 The Challenge
Preparing students for upper-year courses and their careers
Laying the foundation for upper-year classes. Ensuring students have the soft skills necessary to thrive in the workplace post-graduation. These are essential course goals for so many educators. Jessica Roisen, professor in the Philosophy Department at St. Ambrose University, is no exception. As someone who teaches at an institution that serves a large first-generation student population, Roisen became acutely aware of the challenges—and opportunities—ahead of her. "My goal has always been to break down concepts as simply as possible and show how Philosophy can contribute to their employability," she says.
Many of Roisen's students enter her course from various disciplines, meaning they're only looking to get a passing grade in her course. She quickly realized that in order to keep her students engaged, she had to swap her printed readings—many of them esoteric and outdated in format—for bite-sized and interactive explanations of tricky concepts. She also wanted to strengthen the soft skills students would need to land successful future careers. It's what led her to use Top Hat Pages in 2013. Pages, a content personalization tool, gives Roisen the ability to author and curate material that reflects the interests of her learners. Impossible with mass-produced texts, Pages allows Roisen to encourage students to read, listen and apply their understanding from one place. "You're not coming to university to hear an hour-long lecture about Plato, but to get the skillset needed for work," Roisen says.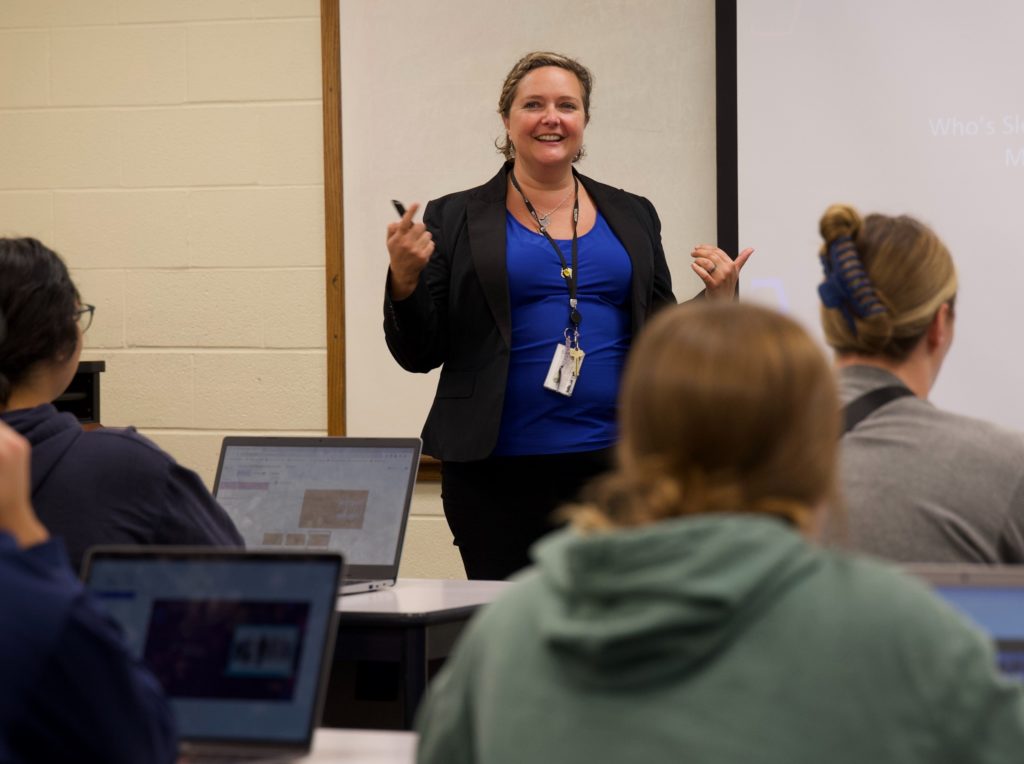 The Solution
Using Top Hat Pages to create readings that improved comprehension and strengthened soft skills
Top Hat Pages is the foundation for student engagement in Roisen's 125-person Business Ethics course. Unlike static textbooks, Top Hat Pages allows her to enhance readings with interactive media including videos, discussions and poll questions to clarify otherwise abstract philosophical concepts. For instance, when Roisen reviews a chapter on meta-ethics and cultural relativism, she's able to use visual diagrams, TED Talks, mix-and-match poll questions and rollover definitions to help students familiarize themselves with challenging concepts. Plus, in using her dynamic Top Hat textbook, Introduction to Ethics & Philosophy—authored using Pages—she's able to further break up dense chapters with real-world scenarios, reflecting an ever-changing world and mirroring students' experience consuming content. "I edit my content all the time, by choice. In a field like Business Ethics, it makes sense to include case studies on businesses featured in the news today, not 15 years ago," she shares.
Before students even arrive to class, Roisen is able to analyze chapter quiz performance to help guide her discussions during lecture. She has also assigned 10 percent of students' final grade to participation and another 20 percent to correctness, incentivizing them to complete their coursework. Her desire to make lectures rich with discussion has even allowed her to go one step further and get students collaborating with their peers. In the form of weekly reading circles, students complete their assigned chapter individually and then, in groups of four, create slideshows of their takeaways with Top Hat discussion questions throughout. Not only does this process give Roisen an indication of whether students have absorbed critical concepts, it provides them with an opportunity to be leaders in the classroom by way of teaching their classmates.
"I edit my content all the time, by choice. In a field like Business Ethics, it makes sense to include case studies on businesses featured in the news today, not 15 years ago."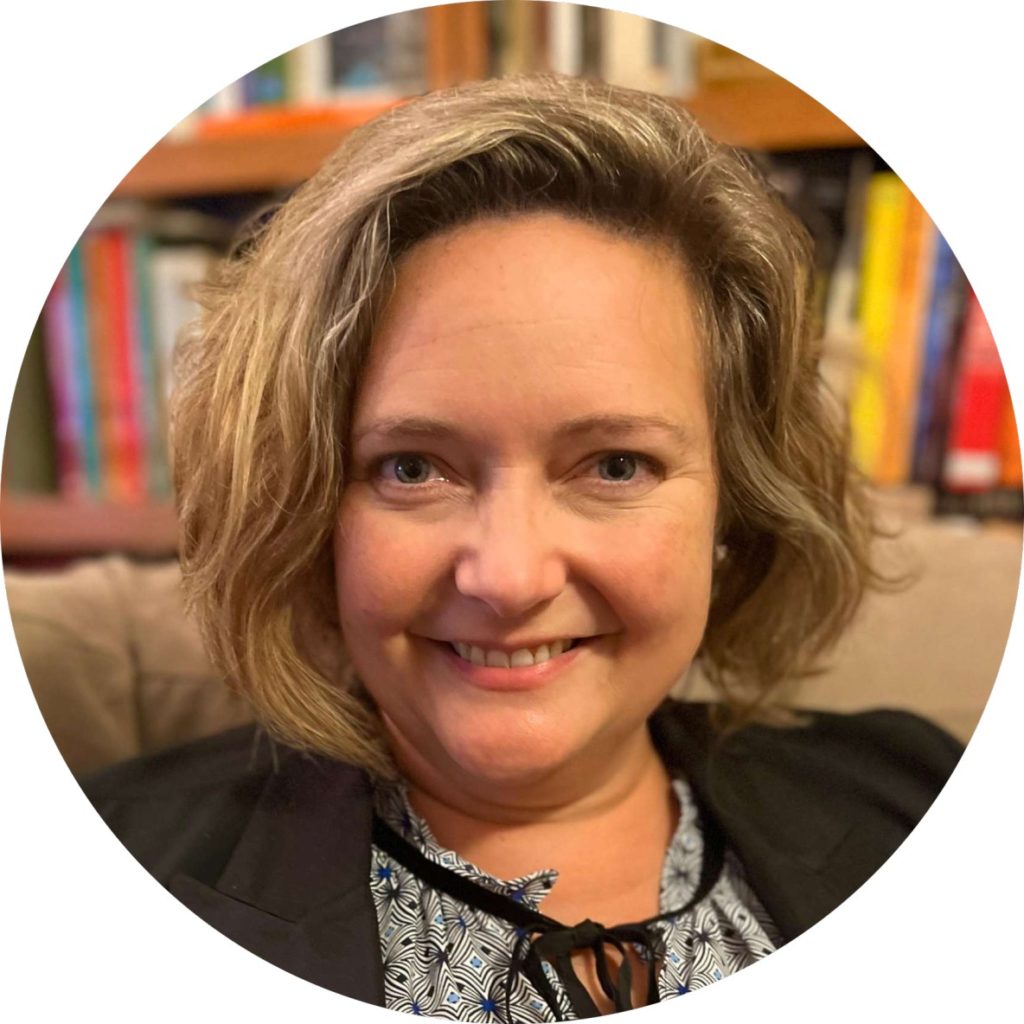 Jessica Roisen
Professor of Philosophy at St. Ambrose University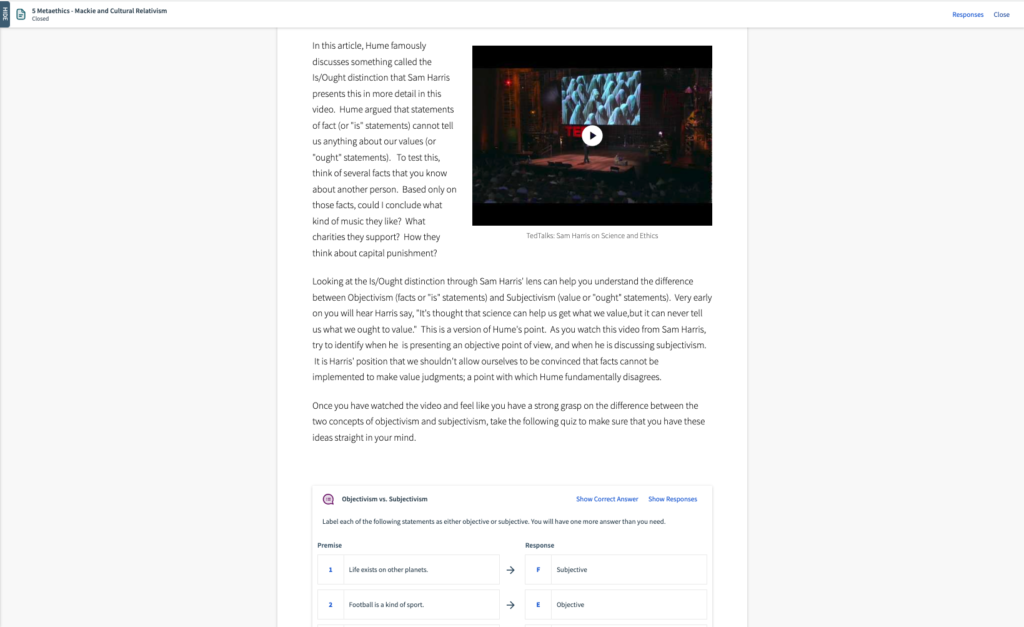 The Results
Using instantly generated data to keep all students on track
Packed with data points, Roisen's textbook readings offer an instant look at comprehension. How well did students perform on questions pertaining to Aquinas' theory? Who's struggling to understand and explain the concepts associated with Divine Command Theory? Roisen can dig up answers to both of these questions (and more) in seconds using the Top Hat Gradebook that houses every student interaction from attendance to poll responses.
For Roisen, an added benefit was how intuitive Top Hat Pages was from the moment she dove in. Getting comfortable with a new software can be a process for both educators and students. But in the eyes of Roisen, Pages was naturally a familiar experience compared to other teaching platforms she had used. "I'm not a huge tech person. So I completed the Top Hat Certification program that really walked me through how to use this feature. The minute you're in, you already know how to use it," she says.