Partner with Top Hat and Bring Your Textbooks to Life
The publishing industry is under disruption. Top Hat offers publishing partners the ability to create modern learning experiences using our interactive platform.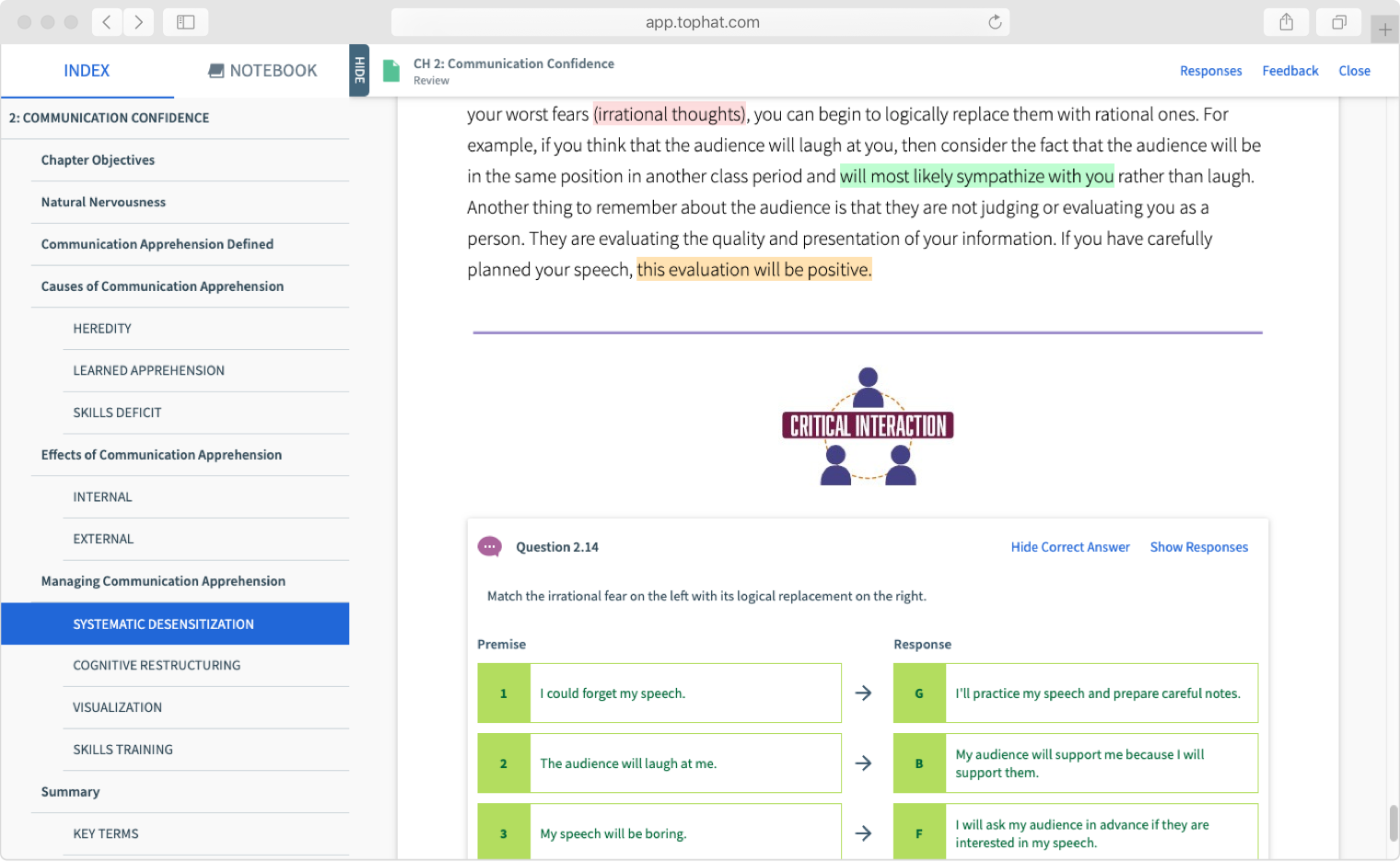 By partnering with Top Hat, publishers can:
Grow revenue and market share
Capture lost textbook sales from rentals and other channels, improve sell-through, and expand access to your content through the Top Hat Marketplace
Make the teaching experience interactive
Easily embed interactive elements and assessments throughout your textbook so professors can gauge students' comprehension
Deliver a rich learning experience
Create comprehensive, full-course solutions with lecture notes, interactive readings, and assignments that professors and students can use in-and-out of the classroom
Enjoy real-time revisions
Make updates to your content in real-time based on feedback from professors and students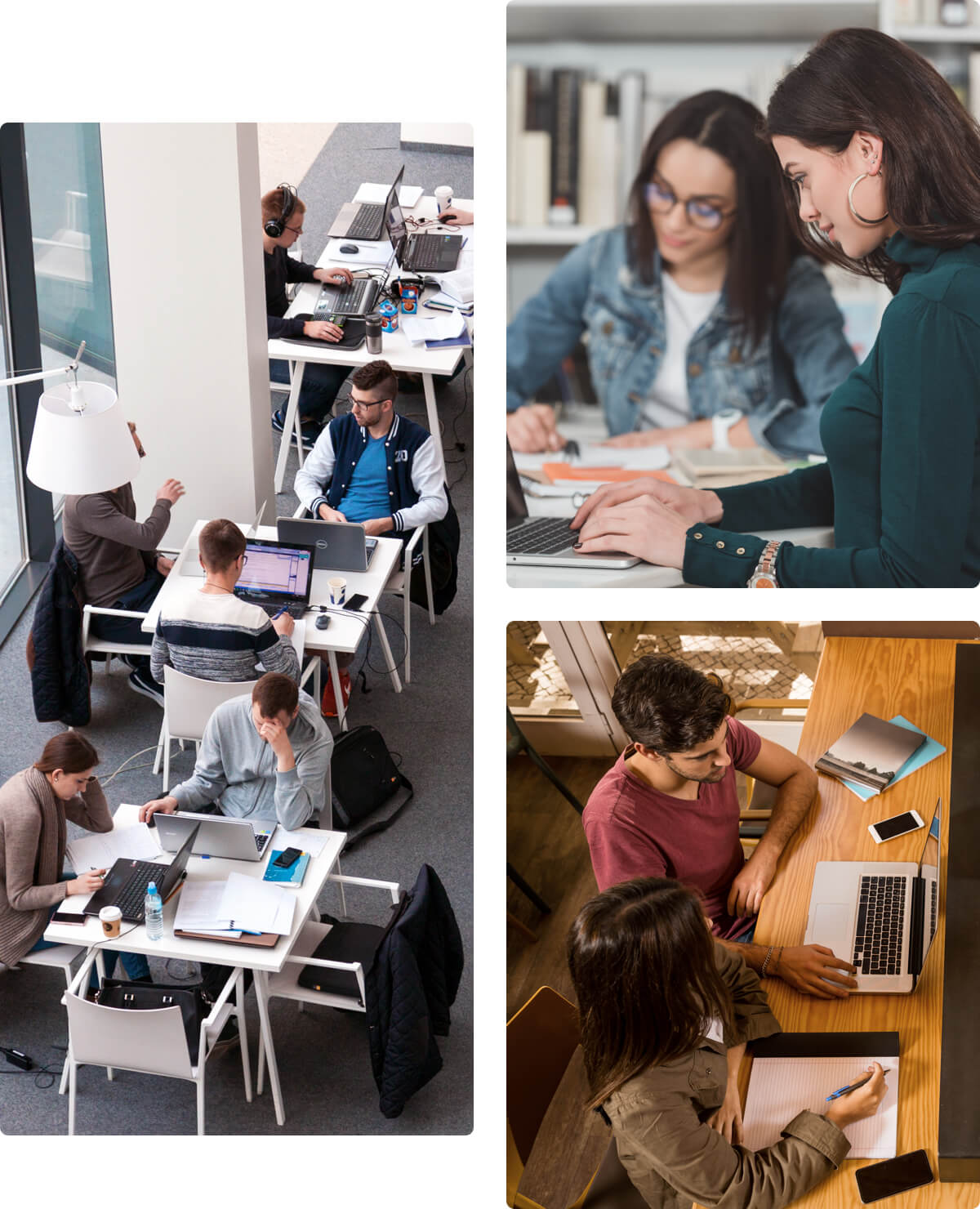 Using Top Hat, our partners have enhanced the learning experience for thousands of students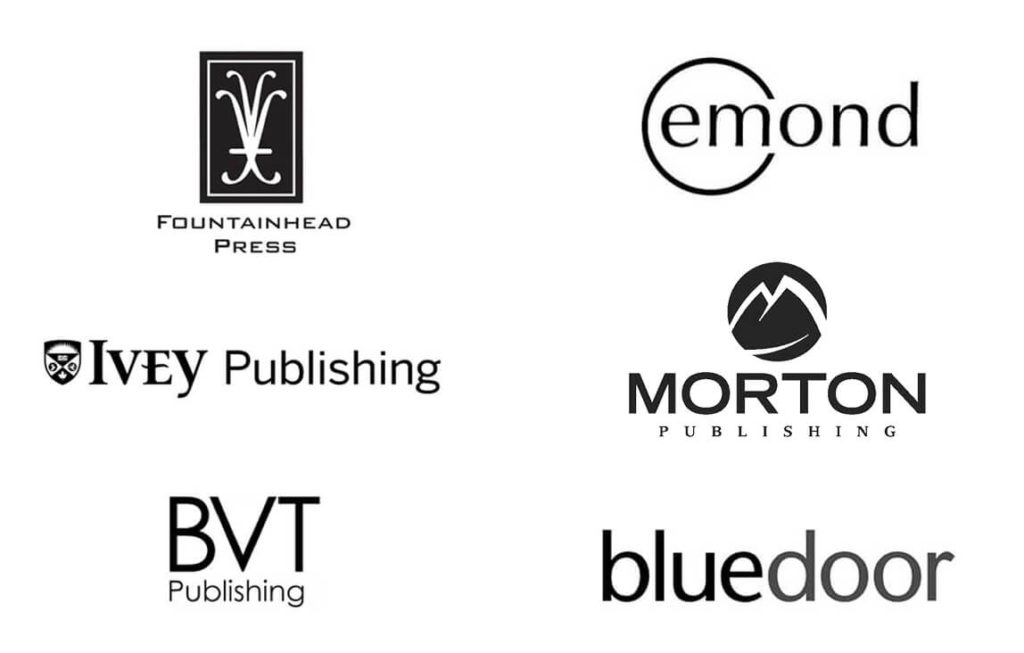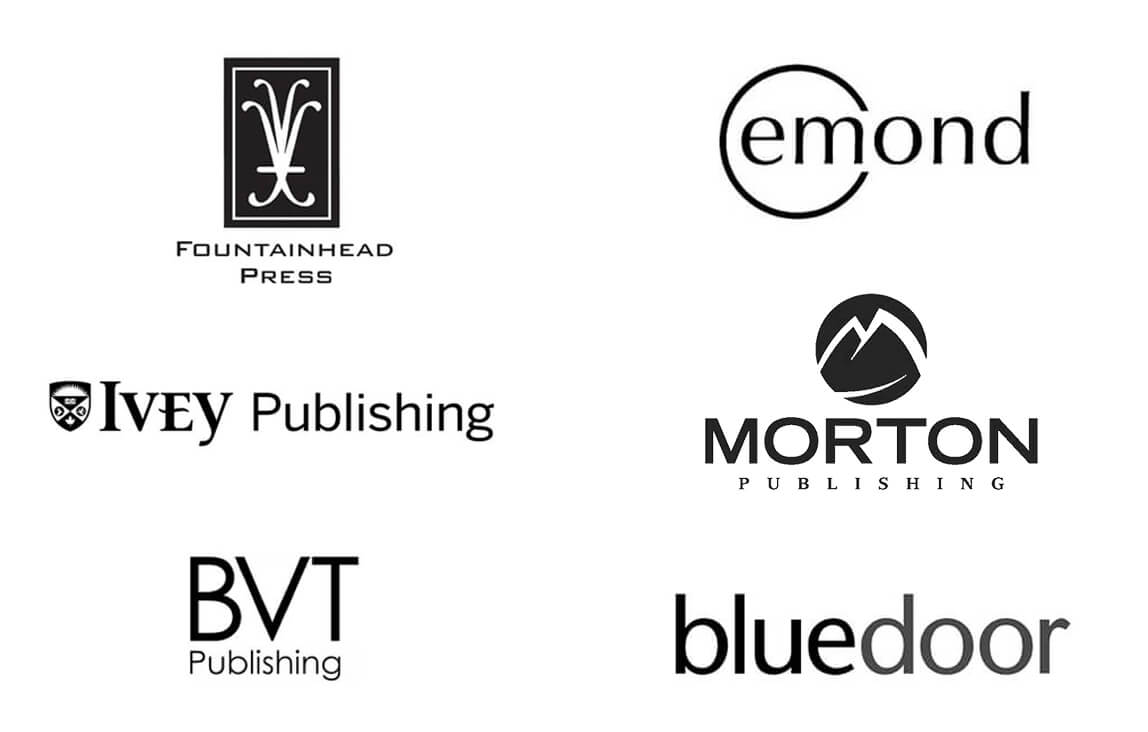 Case Study: Bluedoor and Top Hat
Derek Weber is a Professor of Biology and Microbiology at Raritan Valley Community College and author of Focusing on Health: Laboratory Exercises in Microbiology (1e) by bluedoor. Partnering with Top Hat, he turned his bluedoor lab manual into a fully interactive, digital lab manual.
"While interactive eTexts and assessment platforms are widely available to support lecture courses, the lab space has often been an afterthought. There is little-to-no digital support for most manuals. That's why I was excited about migrating Focusing on Health: Laboratory Exercises in Microbiology onto the Top Hat platform to create a fully interactive lab manual that engages students both inside and outside the laboratory. Instructors at schools across the country, including Lone Star Community College, California State University, Fresno, and Anna Maria College have adopted the interactive manual for their classes.
"With the support of Top Hat, I created Illustrations in Motion (GIFs that bring static illustrations to life), Expected Results Guides (narrated video tutorials that demonstrate the connections between the underlying theory and the practical application), and over 500 new digital Review Your Understanding assessments containing in-depth wrong answer and correct answer feedback.
"One of the features I am most excited about with the interactive digital manual is the opportunity for students and instructors to address misconceptions in real time using Top Hat's all-in-one learning platform. Pre-lab (formative) assessments ensure students enter the lab better prepared and more comfortable with the day's topic. Instructors preserve time at the start of lab by shaping their introduction using analytics in Top Hat, focusing on those concepts missed most often by students. The post-lab (summative) assessments no longer require the collection of lab reports and delayed student feedback. Students are provided wrong answer feedback in the form of hints that address their misconceptions directly in a timely manner. Correct answer feedback reinforces their learning and creates opportunities for deeper discussion.
"This instant feedback through the Top Hat platform informs students of their strengths and weaknesses in real time, allowing for maximum flexibility. This feature is especially attractive in an online or hybrid environment, which many of us find ourselves in as a result of COVID-19."

Derek Weber
Professor of Biology and Microbiology, Raritan Valley Community College
Set up a conversation with us to learn more
One of our publisher representatives will reach out to you with more information