Top Hat Feature
Interactive Textbooks
Bring course materials to life
Access thousands of high-quality textbooks from across countless academic disciplines. Say goodbye to your conventional print textbook or static PDF and adopt engaging, media-rich interactive learning materials. Assessment questions, activities, lecture slides and more are included with each textbook and the content is easy to customize to meet the needs of your course. Built-in insights help you constantly gauge student comprehension outside of class.
Professors
Track student learning with interactive readings
Offer students immersive, customizable course materials, packed with interactive images, videos and simulations. Embedded questions allow you to check for completion and track student understanding before class, so that you know which concepts to review during lecture. Find your title in the Top Hat Marketplace, written by Top Hat authors and from partners like Nelson Education, Bluedoor Publishing, Fountainhead Press and many more.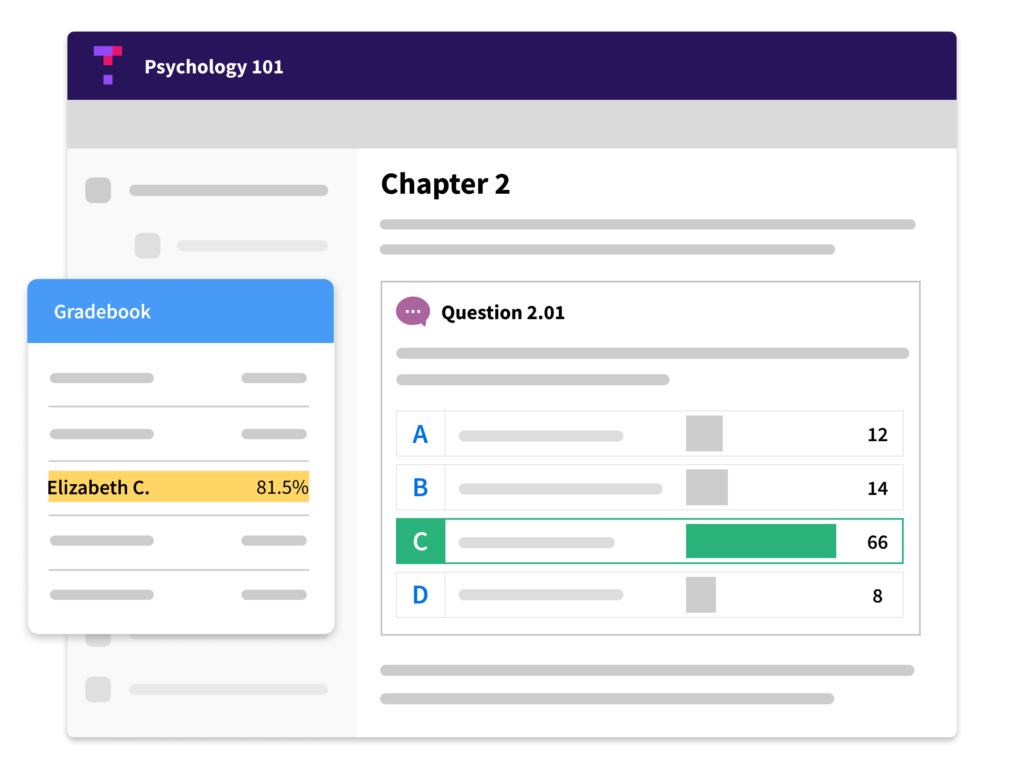 Students
Learn better, from anywhere
Grasp difficult concepts with engaging, interactive materials that test your understanding and provide feedback as you read. Complete course readings and take notes directly in your digital textbook—all from your laptop, tablet or smartphone.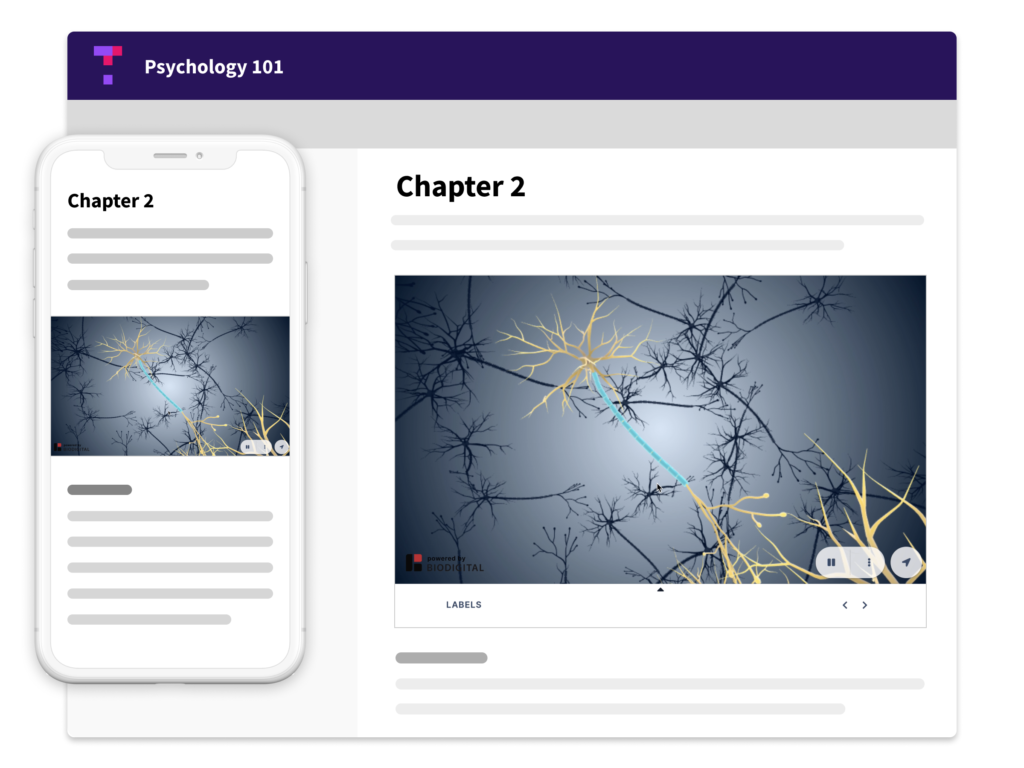 "The transition to online teaching was smooth with Top Hat. As part of my interactive textbook, I already had all my materials on the platform, so everything was accessible to students remotely. Students still complete their homework in Top Hat prior to class and we discuss their responses together. I have received great feedback from my students—they are loving the digital textbook and frequent check-ins."

Dan Maxwell
Lecturer, Criminal Justice, New Haven University
Your
all-in-one

teaching solution

Interactive textbooks are part of Top Hat's active learning platform, enabling professors to teach with engaging content, tools and activities in virtual, blended or face-to-face classrooms.