TOP HAT FEATURE: HOMEWORK ASSIGNMENTS FOR STUDENTS
Interactive Assignments that Motivate Students
Multimedia-friendly. Easy-to-use question types. Automatic grading. With Top Hat, you can create dynamic, interactive homework assignments students will love.
Fill out the form to see it free
93% of students said the variety of assessment types in Top Hat helped them develop critical thinking skills1
Keep the learning going after class lets out
The more you do, the more you learn. Sounds simple. The challenge is keeping students engaged with assignments outside of class, while providing the feedback they need to stay motivated and on track.

Top Hat solves these issues with its homework system by making it easy to create dynamic, interactive homework assignments purpose-built for today's learners. Incorporate interactive elements to engage students with an in-class assignment or homework activity and save yourself time by using pre-built questions you can import with ease. Plus, with autograding functionality you can make grading a snap, giving you and your students immediate access to results. Your inbox will thank us!
Create assignments for the modern learner
Incorporate multimedia and discussion questions to make assignments more active and engaging
Fuel learning your way by choosing from 14 question types, including multiple choice, click-on-target, and word answer
Speed up marking without the late nights by using autograding to get results back faster
Greater flexibility, happier students
Easily assign homework online and set custom due dates to accommodate the needs of individual learners
Allow students multiple attempts when responding to homework questions. Or give them immediate feedback by making the correct answer visible so they can learn as they go
Get a real-time view of student performance
Let signals and insights give you an immediate pulse on student completion and comprehension
Receive a weekly summary report to assess class and individual progress—and pinpoint struggling students
View all assignment scores in the Top Hat gradebook and export grades to your LMS automatically
"Since using Top Hat, I have noticed better homework completion and grades—and students are better prepared for class."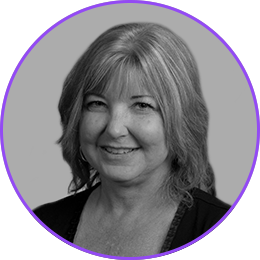 Beth Hammett
English, College of the Mainland
FAQs about Top Hat's homework assignments
What are interactive assignments?

Interactive assignments actively involve students in the learning process, helping to increase engagement outside of class. This includes reading, viewing media and responding to different question types to digest course material in a variety of different ways.

By incorporating worksheets, simulations and case studies, instructors can help students understand what they're learning on a deeper level. In addition to developing critical thinking and problem-solving skills, interactive assignments have the added benefit of providing faculty with real-time insights into student completion, comprehension and participation.
How effective is interactive learning?

Interactive learning is a proven way to increase academic performance. A 2015 study from Carnegie Mellon University found that students exposed to interactive activities were six times more likely to retain information compared to those who passively viewed lecture videos. The study also found this approach has a compounding effect, making it more likely for students to be able to retrieve information at the end of a course. Other research suggests that using interactive assignments to actively involve students in learning can actually improve student retention.2
What is autograding?

When questions embedded within your homework assignments are scored automatically, the process is known as autograding. Autograding reduces the administrative burden, allowing instructors to dedicate more time to research and supporting students.

Top Hat offers autograding capabilities for 11 of 14 interactive question types, letting you run large assignments without having to manually grade each one. To ensure a fair and flexible grading process, instructors can also retroactively adjust grade weights after an assignment closes in the Top Hat gradebook. This makes it easy to allow for special accommodations or to ensure performance curves are evenly distributed.
How does Top Hat's assignment feature integrate with my LMS?

Top Hat offers seamless integrations with the most popular Learning Management Systems (LMS), including Blackboard, Canvas, D2L, Moodle and Sakai. Our goal is to simplify course management and reduce administrative tasks every step of the way.

The results from your homework assignments are captured automatically in the Top Hat gradebook. Sync your Top Hat folders and course roster with your LMS at the start of the semester. At this point, you'll be given the option to include assignment grades as part of your sync. All data housed in the Top Hat gradebook will now be automatically available in your LMS.
Your all-in-one teaching and learning platform
Interactive assignments are just one of the many ways Top Hat enables professors to teach with engaging content, tools and activities in virtual, blended or face-to-face classrooms.