TOP HAT FEATURE: LAB RESOURCES
Make Your Labs More Effective—In Person or Online
Motivate students to get the most out of their lab experience. Adopt and customize interactive lab manuals from Top Hat's extensive catalog or create your own tailor-made solution.
Fill out the form to see it free
Interactive lab manuals for the digital age
Static lab manuals have been a mainstay for generations. The trouble is, they offer few opportunities to tap into the power of visual learning. And because lab equipment and safety procedures differ across institutions, it can be difficult to find the ideal resource for your course.

It's time to change the game. By offering dynamic questions and video demonstrations, you can provide a richer, more engaging pre-lab and post-lab experience. Top Hat lets you create or adopt customizable lab manuals to teach your course, your way—and to give your students a consistent, high-quality learning experience.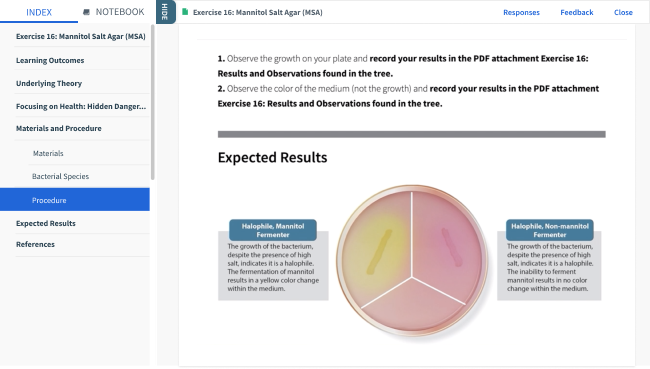 Dial-up engagement
Tailor pre-lab and post-lab content by editing text, embedding videos, and adding supplemental resources. Or, create your own using Top Hat's authoring tools
Make complex concepts digestible with interactive diagrams, animations and recorded demonstrations
Incorporate pre-lab assessments to get immediate insights into comprehension and make the most of your time with students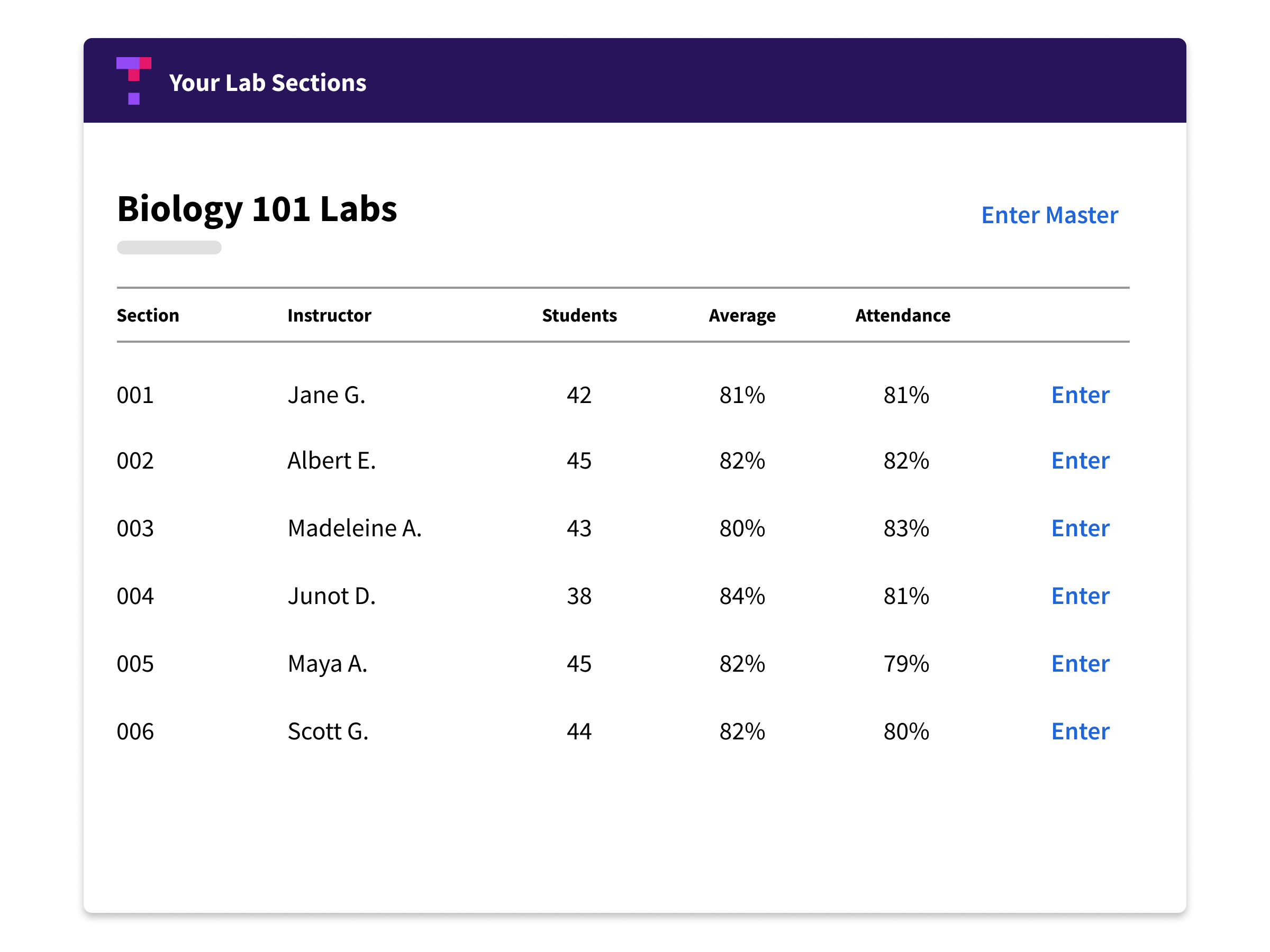 Create and manage multiple lab sections
Manage classes and graduate assistants through one platform to ensure a consistent experience for all students
Reduce admin time with auto-graded questions and automatically compile results in the Top Hat gradebook
Easily view grades and participation data at a student, class or program level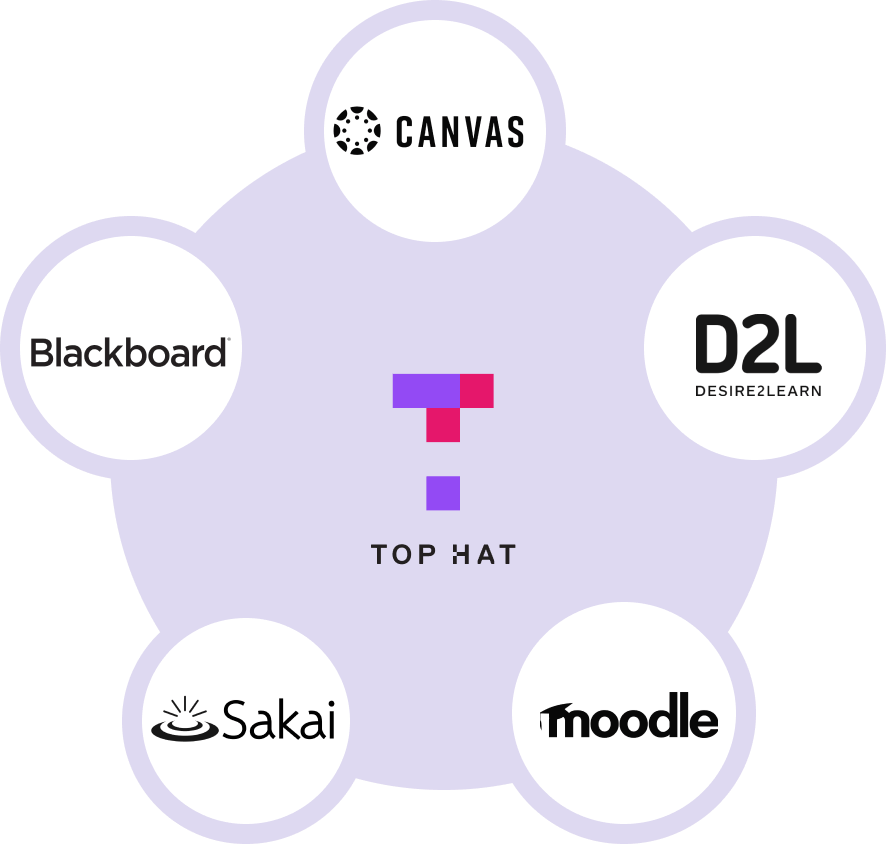 Sync data with your learning management system
Track participation and performance across lab sections, and choose which grades are exported to your LMS
Make grades accessible to students in Top Hat or easily export to Blackboard, Canvas, D2L, Moodle or Sakai
"Each semester, I am excited for my students to explore human anatomy and physiology with their lab manual as an essential and reasonably priced learning resource."
Rebecca Burt
Biology, Southeast Community College
FAQs about Top Hat's digital labs
What is a digital lab manual?

Digital lab manuals are online learning resources that can be used in face-to-face, hybrid or remote learning environments, before, during and after a lab. They're a great way to provide flexible access to science education by allowing students to explore concepts and theories in an interactive way. For example, students can familiarize themselves with safety videos, lab procedures and advanced equipment ahead of time.

Through animations, videos and scientific illustrations, students can delve into STEM subjects on a much deeper level than they can with traditional static content. Top Hat's virtual lab resources support all of the above through bite-sized text, interactive simulations and recorded demonstrations.
How do interactive lab manuals help students?

One of the key benefits of interactive lab manuals is the emphasis on visual learning. Video demonstrations make it easier for students to understand how lab equipment and techniques work, rather than relying on text alone. Video also provides the opportunity to expose students to concepts that may not be practical given safety concerns or resource constraints.

The interactive nature of today's digital lab manuals also allows students to assess their comprehension. This provides instructors with a real-time view of whether students are completing assignments and how well they understand the information before they step inside the classroom.
How do Top Hat's lab manuals integrate with my LMS?

Top Hat offers seamless integrations with the most popular learning management systems (LMS), including Blackboard, Canvas, D2L, Moodle and Sakai. Our goal is to simplify course management and reduce administrative tasks every step of the way.

The results from your pre-lab and post-lab assessments are captured in the Top Hat gradebook, alongside recorded results from the experiments and procedures conducted during the lab. All data housed in the Top Hat gradebook can be made available in your LMS, quickly and easily.
Your all-in-one teaching and learning platform
Interactive labs are just one of the many ways Top Hat enables professors to teach with engaging content, tools and activities in virtual, blended or face-to-face classrooms.