Educator Story
How Flipping the Classroom with Top Hat Gave This Prof the Tools for
Synchronous and Asynchronous Online

Learning
50+
students who nominated this educator for a Student Impact Award
4.64/5
quality of education score from student evaluations
4.76/5
engagement score from student evaluations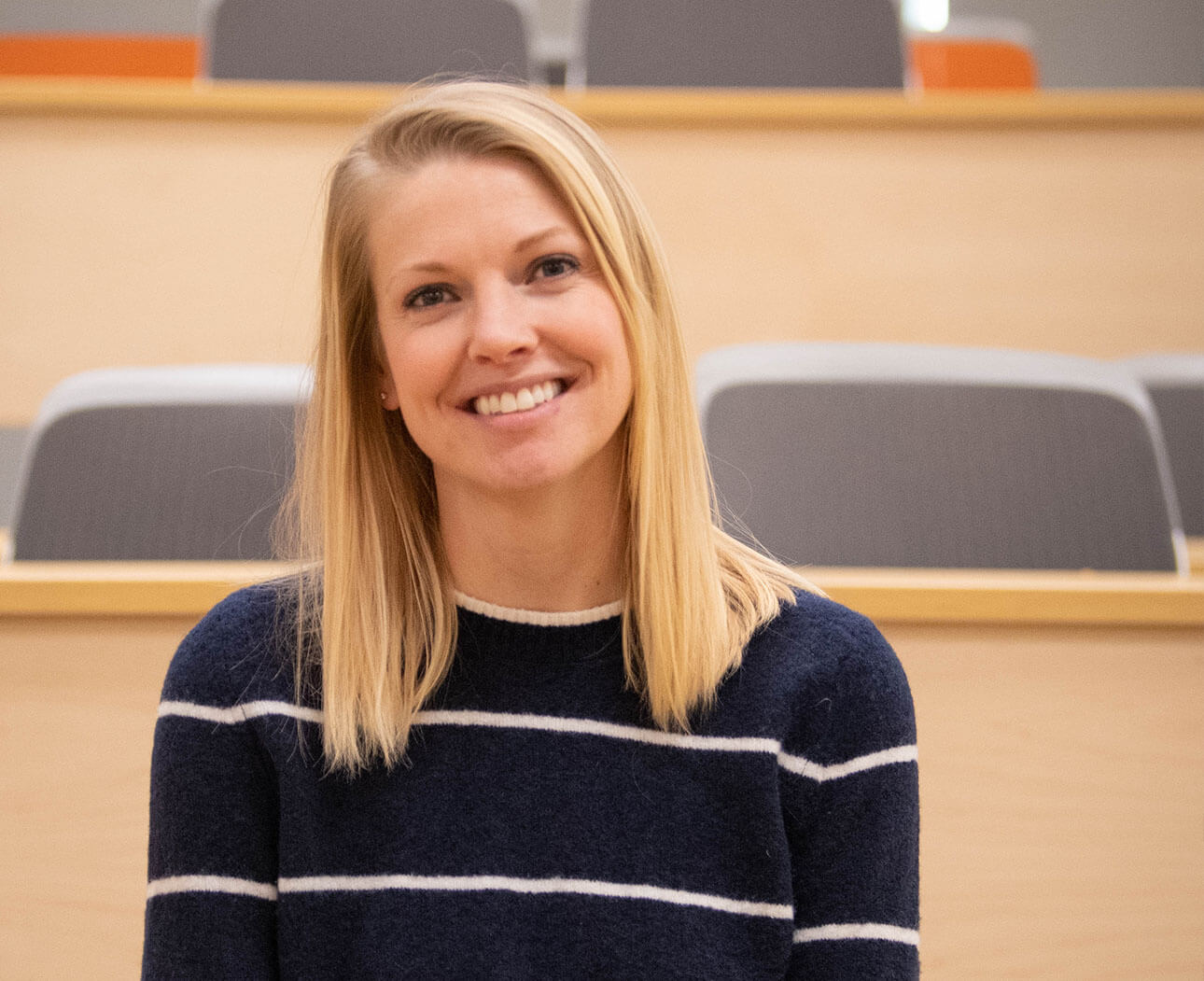 The Challenge
Engaging students in a new (and larger) classroom without the right tools
Three years ago, Sarah Sletten moved from Mayville State University to the University of North Dakota (UND), where she's currently an Associate Professor of Biomedical Sciences, with a specialization in Microbiology. One of the biggest changes (and challenges) with her new position was going from teaching courses of 50 students to upwards of 160. At Mayville, her classes were energetic and rich with participation and group work exercises. During her first term at UND, she tried to employ the same techniques, but neither she nor her students were happy with the level of engagement. "I teach a lot of pre-nursing students and our program is super competitive," says Sletten. "They're all very motivated to get A grades."
After the first semester, Sletten realized she needed to make a change. Unfortunately for the new UND prof, her initial student evaluations were lower than she would have liked. But there was a nugget of advice in them that piqued her interest. "I had students actually point to how other professors were using Top Hat and recommend I do the same," she says. Little did she know, adopting Top Hat would put her on a path to flipping her classroom and implementing asynchronous methods of learning. It would also earn her a Student Impact Award and make her course pandemic-resilient.
"I had students actually point to how other professors were using Top Hat and recommend I do the same."

Sarah Sletten
Associate Professor of Biomedical Sciences, University of North Dakota
The Solution
Using Top Hat to flip the classroom—which simplified the transition to online teaching
Sletten initially chose to use Top Hat alongside her lecture slides, incorporating interactive polling questions to keep students engaged. Her classes were full of pre-nursing, pre-med and pre-dental students, so she wanted to provide dynamic problem-solving activities. Not only would this help them apply their learnings, but it would better prepare them for the next leg of their schooling and beyond. It was then that Sletten decided to have her students embrace self-paced learning, by flipping her classroom with Top Hat. In this new format, she began assigning course content for students to review before coming to class. Collective time together was then spent clarifying any confusing concepts, working through case studies and assessing student progress with multiple-choice, click-on-target and short answers questions—all facilitated through Top Hat.
When COVID-19 forced courses online in spring 2020, Sletten's classes were able to adapt without breaking stride. Taking into consideration connectivity and access issues for her students, she chose to teach with asynchronous components. Modules were assigned via Top Hat that students needed to complete independently (with the help of her lecture and course content already on the platform). It all went smoothly—students were able to continue with their studies and Sletten was able to easily track their progress.
While that asynchronous model gave students everything they needed for a high-quality learning experience, Sletten missed the real-time connections. For fall 2020, she decided to try something a bit different. Sletten still includes self-paced learning components, including online quizzes to assess comprehension. She then holds virtual classes Monday, Wednesday and Friday—using Zoom in tandem with Top Hat—where she and her students review and work together on related case studies.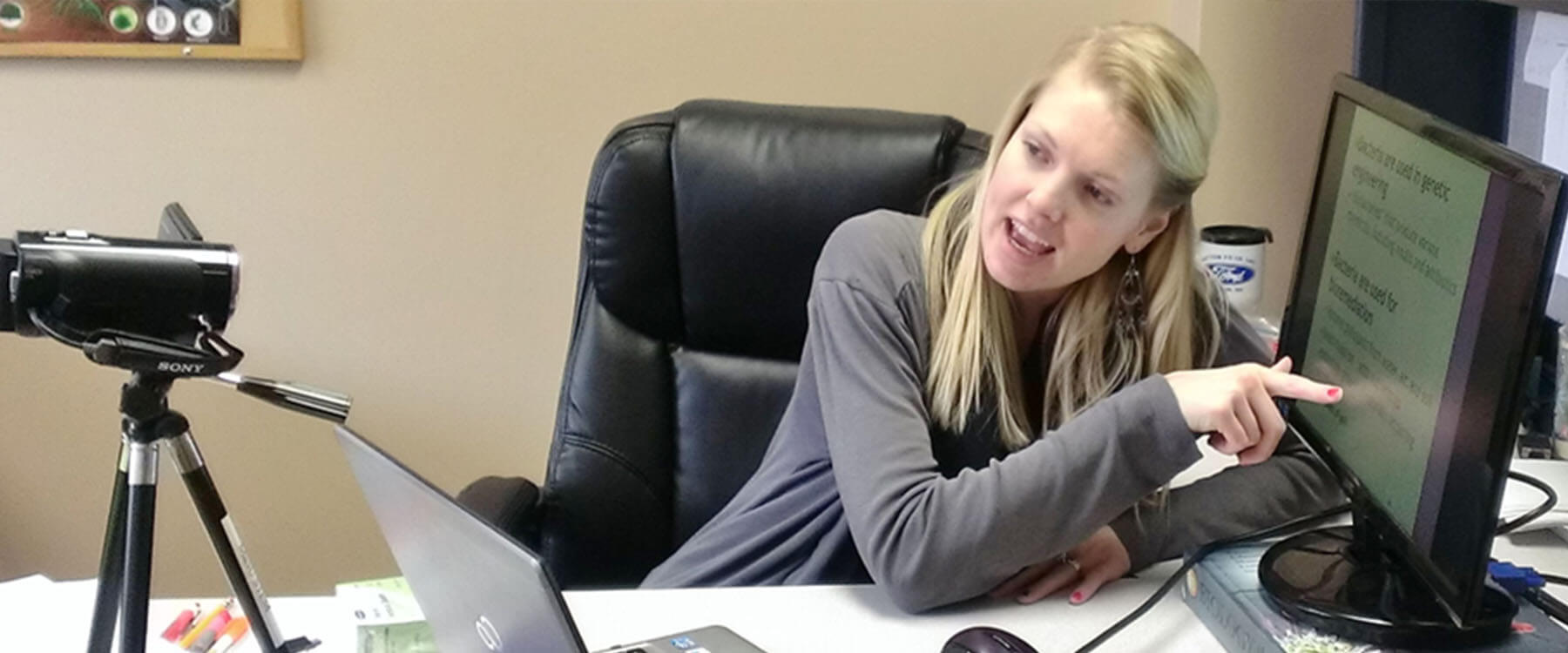 The Results
Improved student evaluations, engagement and interaction
Prior to moving her classes online, Sletten had found great success through her use of Top Hat. In fact, her classroom became so vibrant, over 50 students nominated her for a Student Impact Award, which she received at this year's Top Hat Engage user conference.
Her move to remote teaching with Top Hat in the spring happened so seamlessly, student evaluations at the end of the term were the highest they'd ever been. In asking students how they would rank the quality of the education they received overall, Sletten's average was 4.64/5 (up from 4.38 before using Top Hat). Her scores for learning (4.57/5) and engagement (4.76/5) were also best-in-class for the department. Impressively, these were a result of Sletten employing asynchronous methods—tactics she was happy to continue using in fall 2020 as she added real-time elements to build 'face-to-face' connections with students.