Company
Meet the Team
We're revolutionizing higher education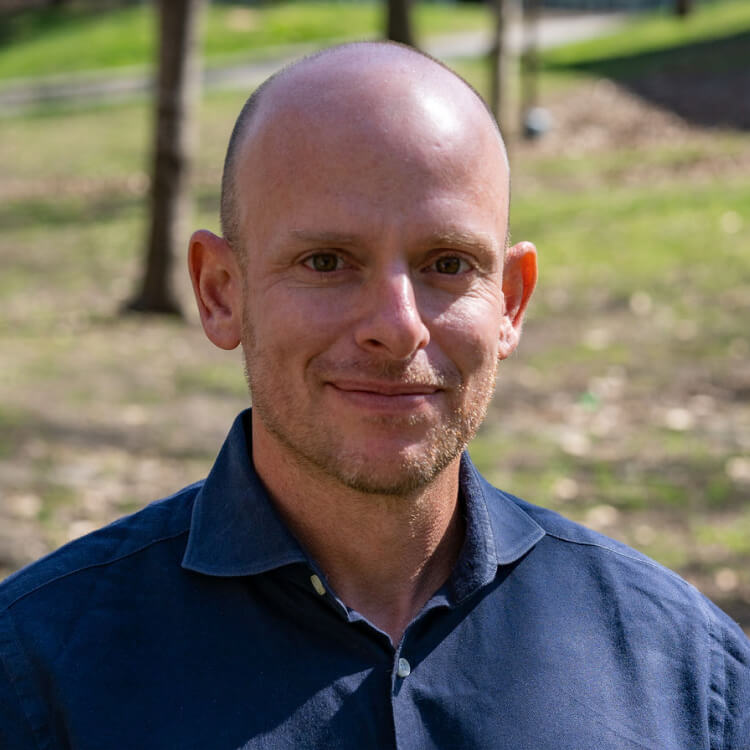 Joe Rohrlich
Chief Executive Officer
"Top Hat is one of those rare companies that has revolutionized a traditional industry to provide better value and experiences for our customers. I'm excited to be a part of the Top Hat team to improve the quality and accessibility of the higher ed learning experience."
As Top Hat's CEO, Joe Rohrlich is leading the company through its next phase of global growth. He is passionate about the outsized results great teams can achieve when relentlessly focused on customer outcomes.
Prior to joining Top Hat, Rohrlich led a range of customer and go-to-market teams during his 11-year tenure at Bazaarvoice, the market leader in SaaS user-generated content solutions for eCommerce. Under his leadership as Chief Revenue Officer, he drove accelerated international growth of the Sales, Marketing, and Client Success teams across a range of industries and regions. He also served as General Manager of Bazaarvoice EMEA & APAC. Before that, Rohrlich led account management at a Procter & Gamble-owned marketing consultancy, where he developed strategy for iconic brands ranging from Pampers to Iams Eukanuba.
Rohrlich holds a BA from the University of Michigan.
LinkedIn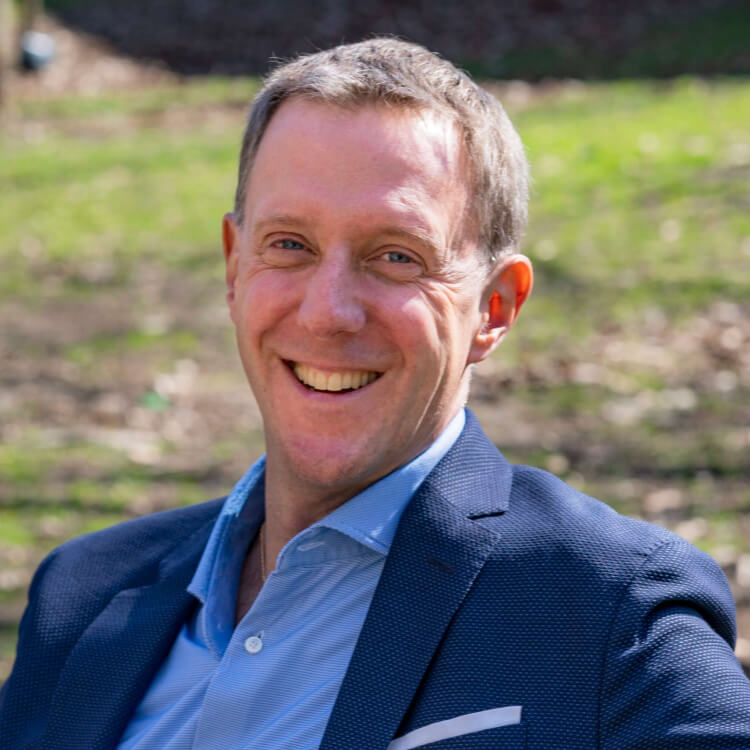 Ralf Riekers
Chief Financial Officer
"I've worked at other startups. Top Hat is something different—from the market, leadership and team, the potential is even greater."
Ralf Riekers is the CFO at Top Hat and has been with the company since 2013. He oversees finance and operations.
Before joining Top Hat, Riekers held VP level positions in finance, operations and client services during his 13 year tenure at Eloqua until its acquisition by Oracle for $950M, six months after its IPO on the NASDAQ.
Riekers is a SaaS industry veteran, and an expert in building and scaling fast-growing SaaS companies. He is also actively engaged in mentoring startups in the Toronto area.
He holds an MEng from the University of British Columbia and graduated from Queen's University with a BSc in Engineering Physics.
LinkedIn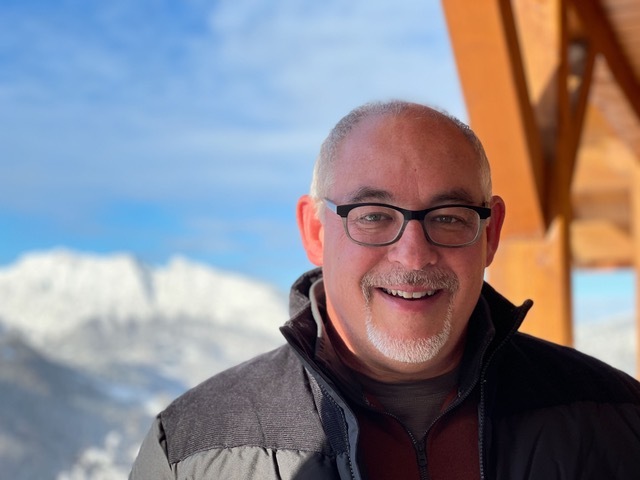 Timothy Tomlinson
Chief Technology Officer
"I'm thrilled to join an organization whose mission is so closely aligned with my belief in the power of technology as a force for good in student learning."
As Chief Technology Officer, Tomlinson is responsible for advancing Top Hat's innovation strategy and driving sustainable value creation for institutions, faculty and students.
A transformational leader, Tomlinson has more than fifteen years of executive experience, having served most recently as Blackboard's Chief Product and Technology Officer. In addition to guiding the company's global technology organization, during his tenure Tomlinson spearheaded multiple M&A initiatives along with the transition of Blackboard's technology portfolio to SaaS and public cloud technologies. A champion of education as a pathway to opportunity, Tomlinson has also served on the Executive Committee of the Technical Advisory Board for the IMS Global Learning Consortium.
Tomlinson holds a Bachelor of Science from the Kelley School of Business at Indiana University.
LinkedIn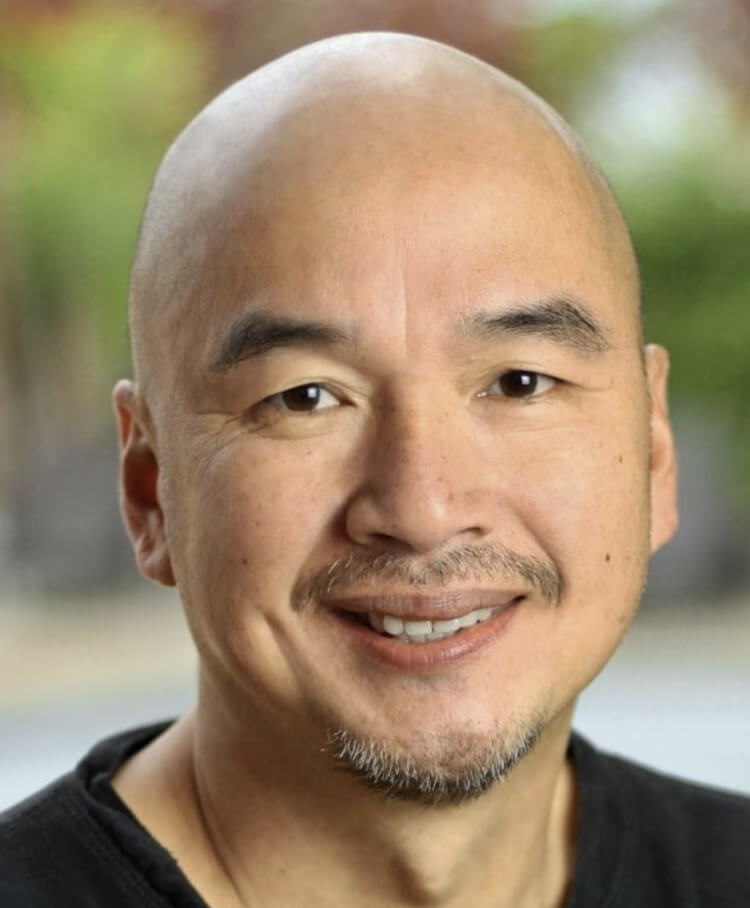 Hong Bui
CHIEF PRODUCT OFFICER
"Educators want to deliver great learning experiences – and students want to learn. Our job at Top Hat is to drive innovation to make the whole process more seamless, engaging and effective for everyone."
In his role as Top Hat's Chief Product Officer, Hong Bui is responsible for driving Top Hat's product innovation to increase value to students and academic institutions, while enhancing the company's competitive positioning and business growth.
Bui is an accomplished product leader with over 20 years of senior executive experience developing and launching products on behalf of industry luminaries such as Amazon, Expedia and Apple. Prior to joining Top Hat, Bui served as Vice President, Product Brands and New Solutions at GoDaddy where he led the organization's security business across its global brands portfolio.
Bui holds a BA in Science from California State University in Fresno.
LinkedIn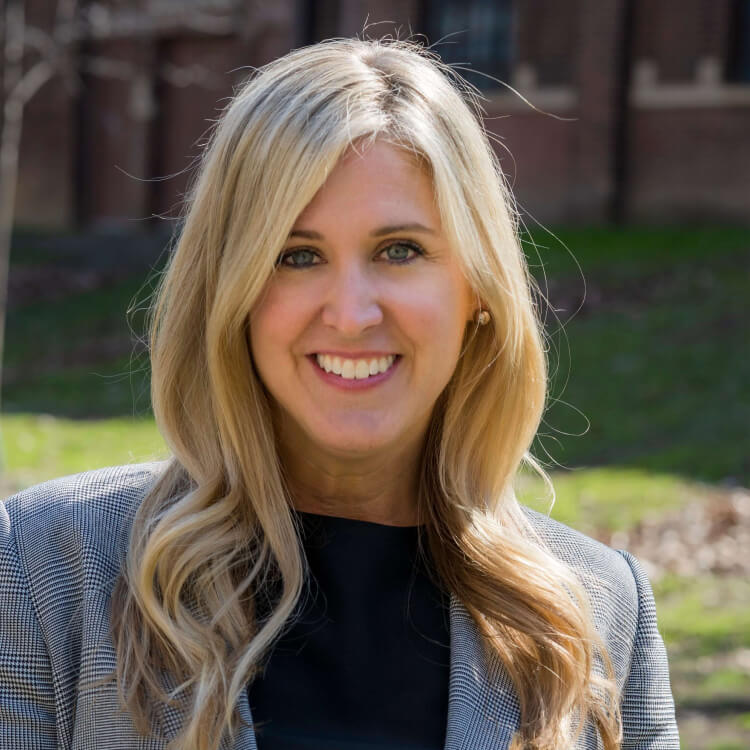 Maggie Leen
Chief Marketing Officer
"From small moments of learning to major discoveries, I truly believe education positively changes the trajectory of people's lives."
As CMO, Maggie Leen is responsible for driving the company's overall marketing strategy, including brand management, demand generation, product marketing, planning and execution. 
Leen is an accomplished sales and marketing leader with a proven pedigree of winning the hearts and minds of customers. Prior to joining Top Hat, Leen served as Vice President, Marketing and Communications at Adtalem (a $1.2B revenue organization) where she led a high-performing team of 80+ marketing, business development, sales, operations, communications and creative professionals. Before that, Leen served in a variety of progressively senior Sales and Marketing roles at Pearson, most recently as their SVP Product Marketing, Global Higher Education. 
Leen holds a BA in Science and Psychology from Marquette University in Wisconsin.
LinkedIn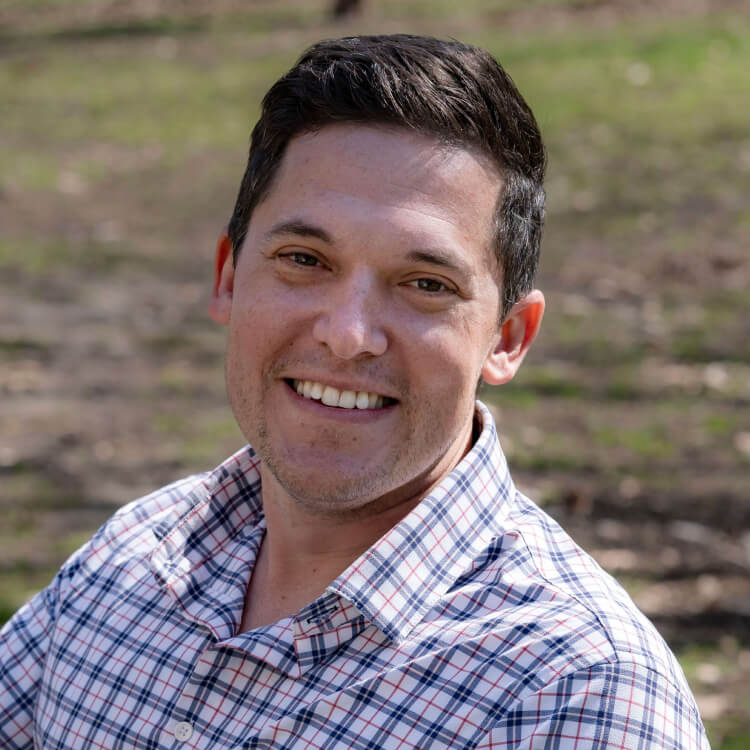 Matt Schurk
Chief Revenue Officer
"As a first-generation college student who experienced firsthand the life-changing impact of higher education, I'm thrilled to be a part of the Top Hat team and help make every classroom a place of connection, engagement, and success."
As Top Hat's Chief Revenue Officer, Matt Schurk leads all revenue-generating functions, including sales and customer support. Schurk is a seasoned SaaS go-to-market leader with a proven track record of building high-performing and mission-driven teams.
Schurk joined Top Hat from Bazaarvoice, where he served in a series of progressively senior roles, most recently as the senior leader responsible for driving 400% revenue growth.
Schurk holds a BA from Marquette University and an MBA from Seattle University.
LinkedIn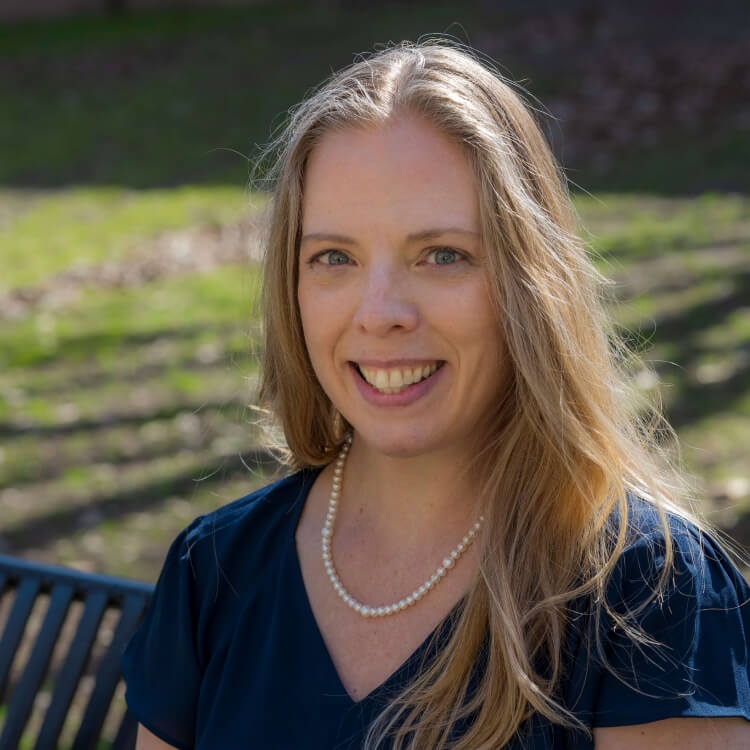 Amanda Pardy
Vice President Product
"I'm humbled to be working with such talented and motivated individuals who have rallied behind enriching the academic experience for students and professors alike."
Amanda Pardy is Top Hat's VP of Product, responsible for leading the product management team and driving Top Hat's product strategy. She guides the product management team with the goal of delivering best-in-class customer experiences.
Prior to joining Top Hat in 2019, Pardy was the VP of Product at Sensibill. Before that, she led product and product teams at start-ups and large scale B2B and B2C companies including Achievers, Intuit and AdParlor.
Pardy holds a BSc in Applied Mathematics from Memorial University of Newfoundland.
LinkedIn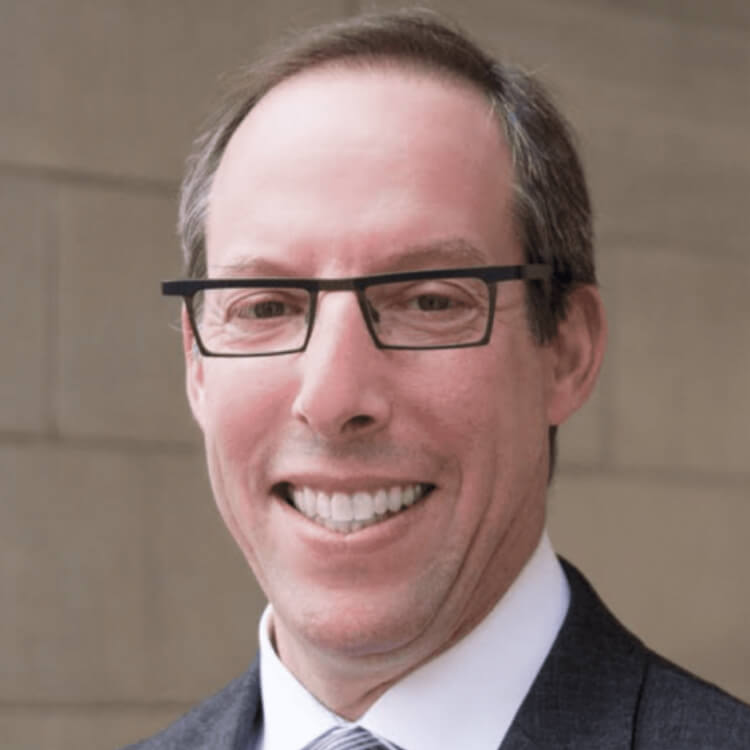 Bradley Cohen
CHIEF ACADEMIC OFFICER
"Technology is the driving force of innovation in higher education. I'm excited to be part of a company poised to have an industry-wide impact on teaching and learning that will accelerate institutional and faculty efforts to engage, retain, and help all students succeed."
As Top Hat's Chief Academic Officer, Bradley Cohen will provide leadership and advocacy within the higher education community as well as guidance to support Top Hat's product innovation, digital publishing, and institutional engagement strategy.
Prior to joining Top Hat, Cohen served as the Chief Strategy and Innovation Officer at Ohio University. Under his leadership, Ohio University made great strides to improve student learning outcomes, save students millions of dollars through textbook and course redesign initiatives, and successfully execute ambitious growth strategies in online and blended learning. Before that, Cohen advanced instructional innovation and technology for 15 years at the University of Minnesota as the head of the Center for Educational Innovation and the Associate CIO for Academic Technology.
Cohen has a Ph.D in Philosophy from the University of North Carolina at Chapel Hill.
LinkedIn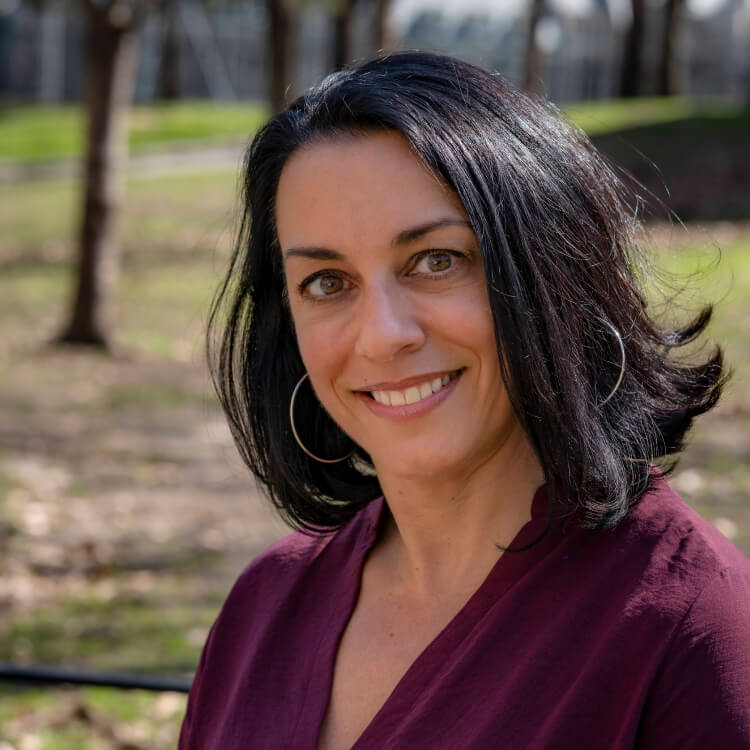 Donna Battista
MANAGING DIRECTOR, LEARNING SOLUTIONS
"Tackling the hardest challenges in teaching and learning is what we do, but it's not just about providing solutions. It's giving educators the tools and flexibility to meet the needs of their students as only they can. I don't think there's a company better positioned to deliver exactly this."
As Top Hat's Managing Director of Learning Solutions, Donna Battista is responsible for the strategy and development of Top Hat's growing catalog of high quality, interactive digital learning experiences, custom content delivery and content services.
Battista has 20 years of experience leading content and product development in higher education. Prior to joining Top Hat as Vice President, Content Strategy, Donna held senior executive positions at Burning Glass Technologies and Pearson Education, where she served as Vice President, Product Management.
Battista holds a master's degree in literature from Boston College and a BA in English and Business from Northeastern University.
LinkedIn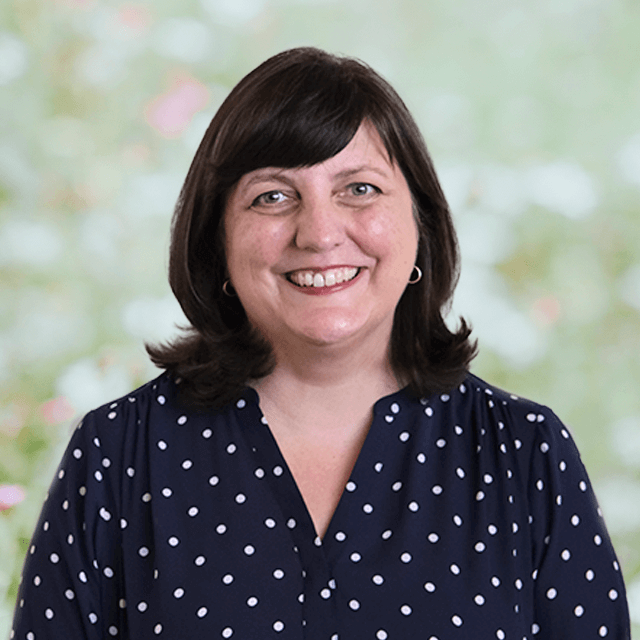 Jessica Hately
Chief Legal Officer
"I am inspired by Top Hat's purpose to make education more accessible and innovative to meet the real-world needs of students and professors. To work for a high-growth company that lives and breathes that mission is very exciting."
As Top Hat's CLO, Jessica Hately oversees mergers and acquisitions, investments, and strategic transactions to drive aggressive growth and support business performance.
Prior to joining Top Hat, Hately served as VP of Legal Affairs at GoDaddy. In that role, she helped guide the company's growth strategy, led worldwide mergers and acquisitions, oversaw corporate compliance, and helped expand the legal team internationally and into new lines of business. Before that, she was Senior Corporate Counsel at LifeLock, where she worked on corporate governance, securities, and mergers and acquisitions.
Hately holds a BA in Art History and English from Williams College and a JD from the University of California, Los Angeles.
LinkedIn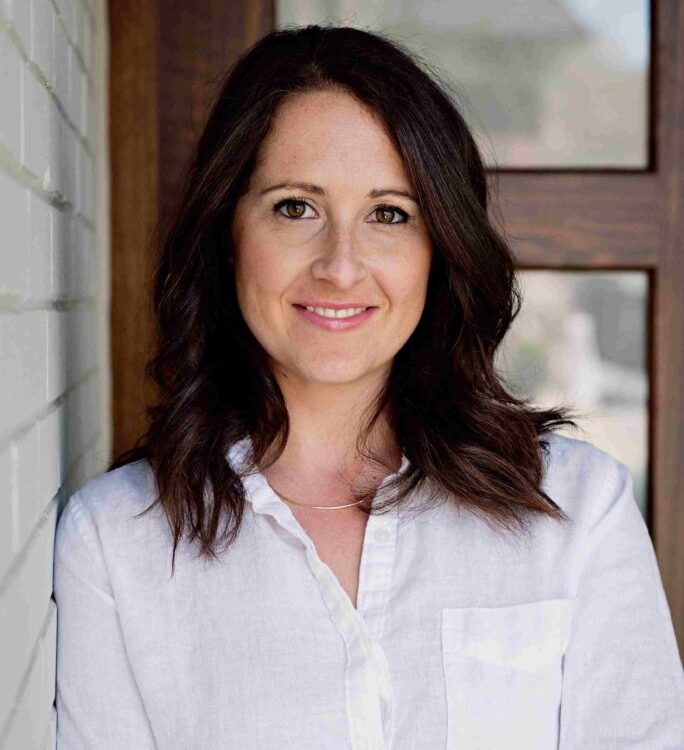 Joy Watson Seon
SENIOR VICE PRESIDENT, CUSTOMER SUCCESS
"Top Hat is dedicated to helping institutions deliver an outstanding student experience. We have a clear focus on our customers—bringing them incremental value, delighting them with our partnership, and engaging in scalable growth-oriented ways."
Joy Watson Seon is Top Hat's Senior Vice President of Customer Success. She is responsible for improving educator outcomes and leading Top Hat's world-class customer success team. Watson Seon ensures the effectiveness of all customer-facing operations, including implementation, enablement, and retention programs.
Watson Seon brings over a decade of experience helping organizations maximize the value of their strategic customer success investments and achieve business success. Prior to joining Top Hat in 2020, Watson Seon served as the Vice President of Customer Success at League, a technology company powering next-generation healthcare consumer experiences. Watson Seon transformed League's customer success and renewal strategy as the company was starting to grow rapidly.
Watson Seon received her MBA in International Business from the University of Toronto.
LinkedIn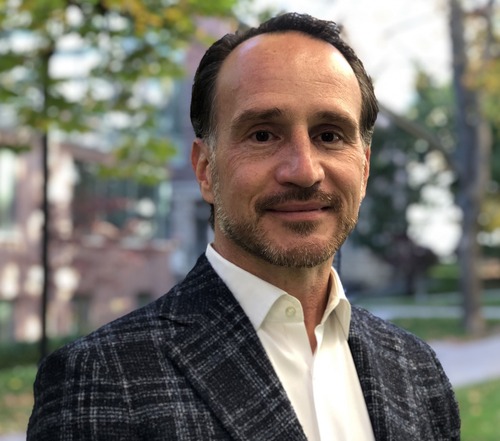 Larry Indovina
Chief People Officer
"My goal is for our employees to wake up 20 years from now and reflect on the fact that Top Hat was the most memorable and impactful part of their careers."
As Top Hat's CPO, Larry Indovina is responsible for the design, development and execution of the company's strategic human resources initiatives, with a keen focus on growth and expansion.
Indovina has more than 20 years of experience pioneering people strategies at high-growth companies, leading global teams and supporting mergers and acquisitions—all while maintaining a relentless focus on world-class employee experiences and workplace culture. Indovina joins Top Hat from Fleet Complete, a Toronto-based tech company that rapidly scaled during his tenure from 80 employees in Canada to 800+ across 16 countries.
Indovina has a master's degree in HR from York University.
LinkedIn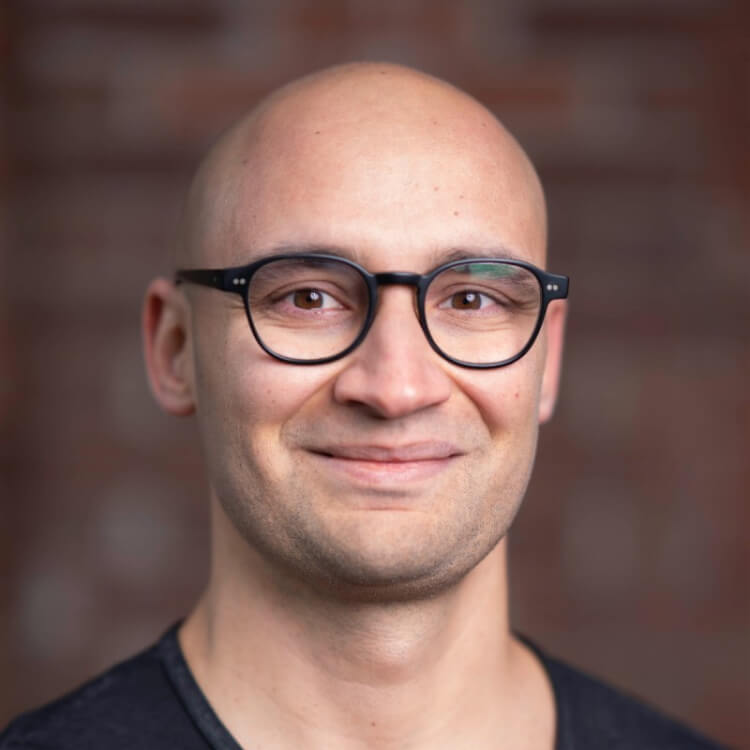 Mike Silagadze
Founder
"Top Hat is an amazing place filled with smart people driven by the clear mission to improve education."
Mike Silagadze is the co-founder of Top Hat. Under Silagadze's leadership and vision, Top Hat has become the market leader in student engagement software, and is used by millions of students at three-quarters of the top 1,000 colleges and universities in North America.
Silagadze is an active speaker in the higher education, technology and startup communities, having lectured at the Rotman Commerce Entrepreneurship Organization, the ASU GSV Summit, MaRS, Tech Fest Toronto, SAAS North and T­E­Dx­Laurier­University, among many others.
Silagadze holds a BSc in Electrical Engineering from the University of Waterloo.
LinkedIn
Top Hat Brand Resources
Explore this quick guide to see how to use our brand and basic design elements.
The Top Hat Newsroom
Stay up to date with all the latest Top Hat news and press releases.
Book a Demo
Explore Top Hat's dynamic courseware. We're your partner in transforming student engagement—wherever and whenever learning takes place.