TOP HAT FEATURE: AUTOMATIC ATTENDANCE TRACKING SOFTWARE
Take the Work Out of Tracking Attendance
Top Hat makes capturing attendance quick and easy in any classroom. Save time so you can focus on what you do best—engaging your students.
Fill out the form to see it free
98% of instructors stated that attendance improved with Top Hat
78% of students say they are more likely to attend class because their instructor uses Top Hat
Let Top Hat's student attendance tracker do the work for you
Tracking attendance can be a chore. But it's also one of the best leading indicators of student engagement. Without up-to-date attendance data, you're likely missing out on the early warning signs that a student may be struggling or at risk of dropping out.

Let us do the work for you. With Top Hat, you get automatic tracking for students who are absent and present. All of this info is stored in a central gradebook alongside assignment and test scores, giving you a holistic view of student participation and performance. Better insights. Better student outcomes.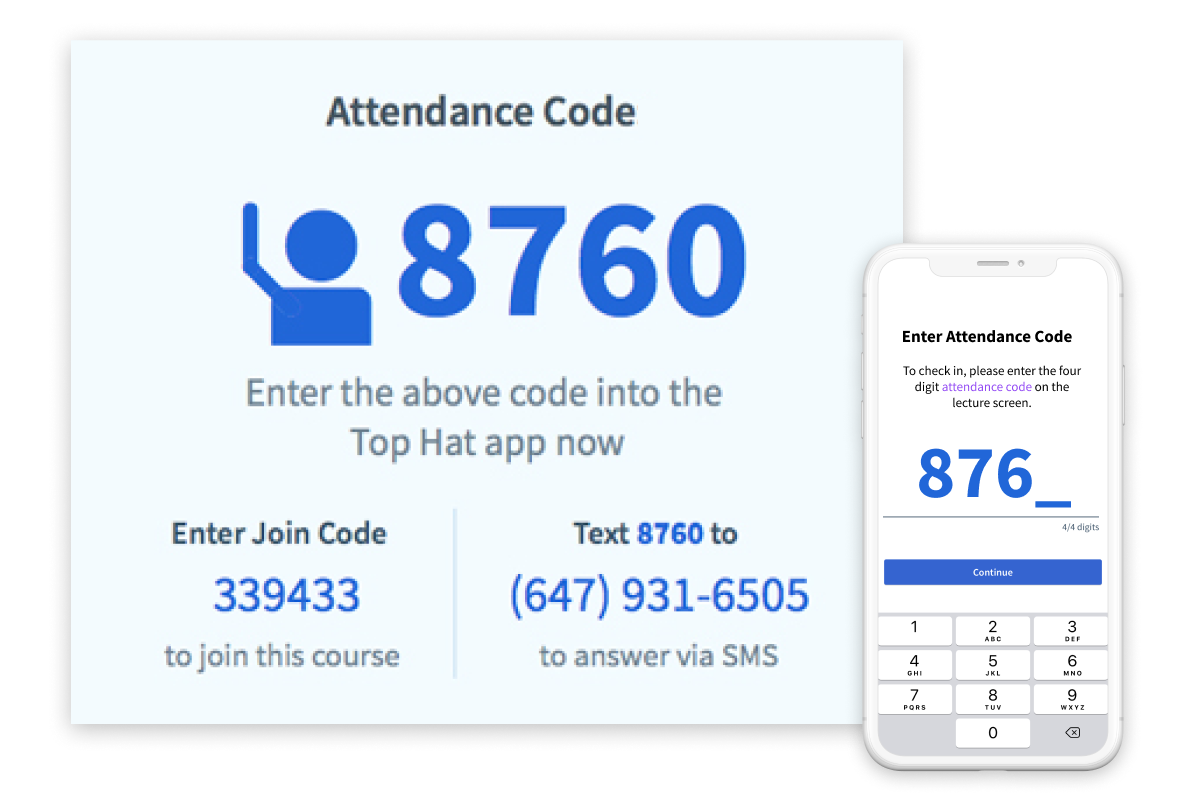 Save time by tracking attendance automatically
Students in face-to-face and online classes simply confirm their attendance via Top Hat or SMS at the start of a lecture
For in-person classes, our geolocation technology automatically verifies who's showing up and who isn't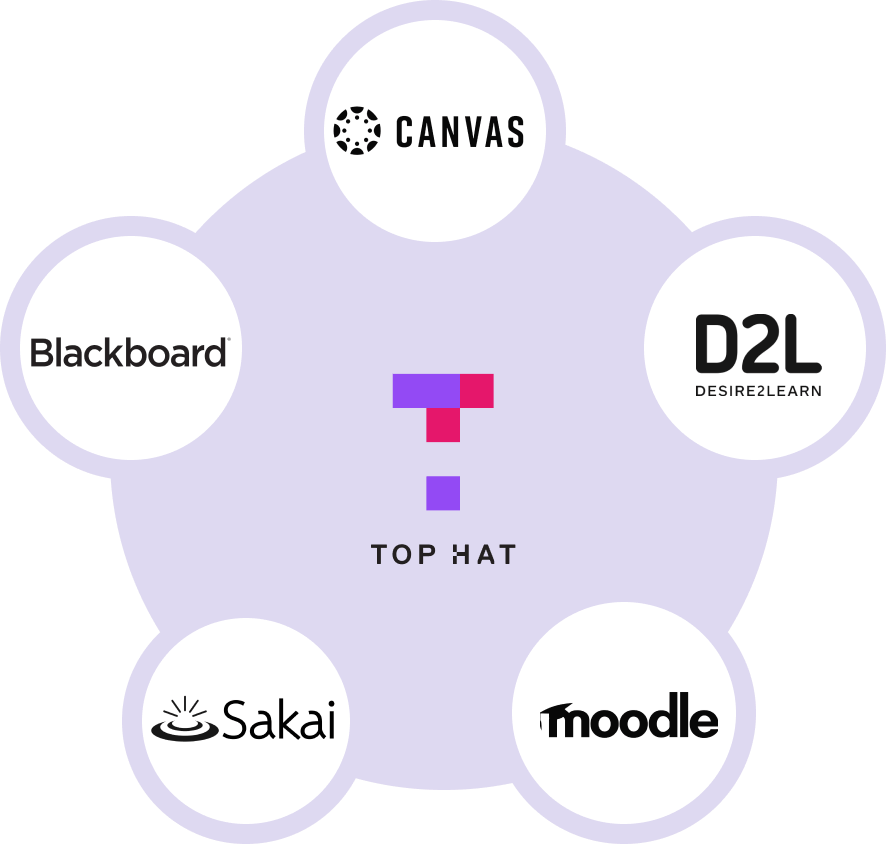 Easily track who is present and absent—all in one place
Attendance data is stored in the Top Hat gradebook, alongside grades from quizzes and assignments
Upload data from the Top Hat gradebook to your LMS, making information accessible to students in either place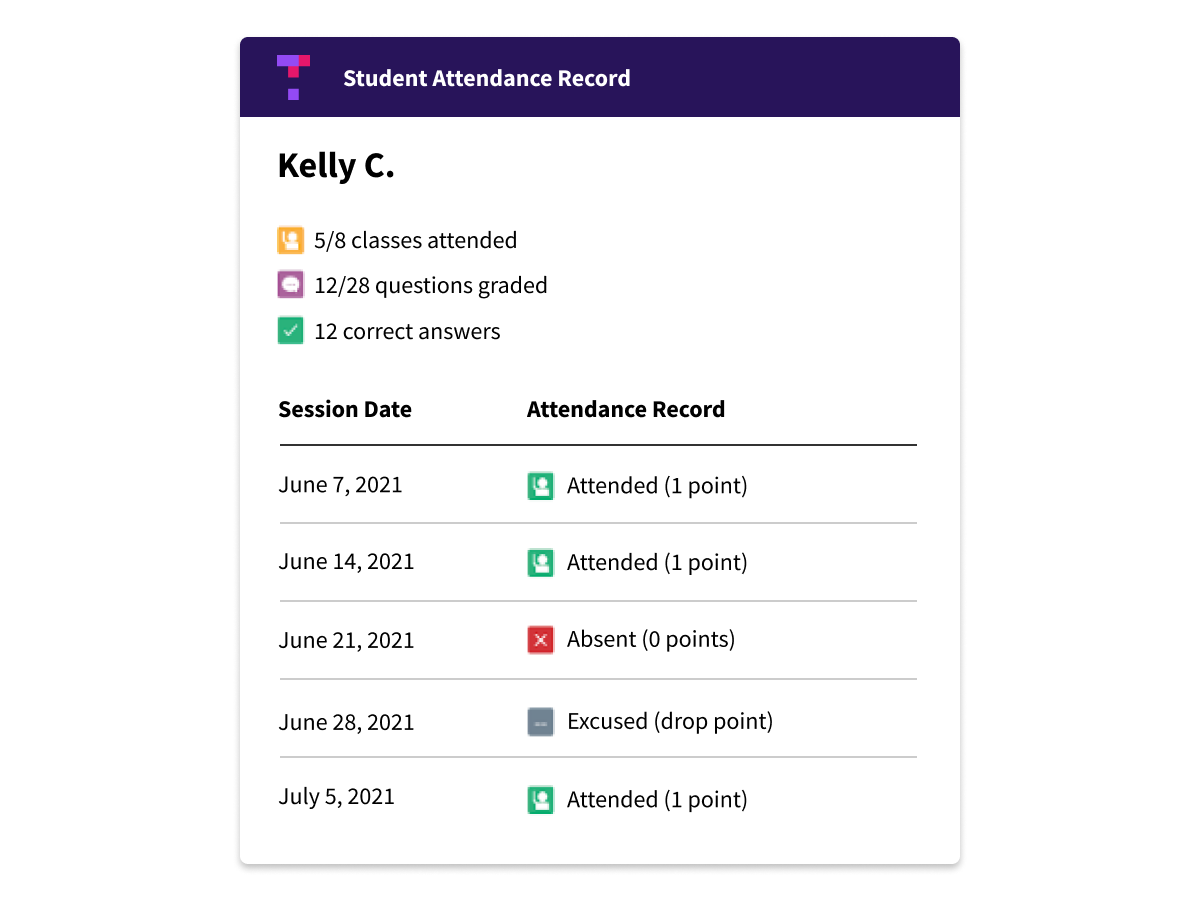 Adjust your attendance reports to support struggling students
Identify those at-risk or chronically absent by segmenting attendance data by 'attended,' 'absent' or 'excused'
Accommodate student absences as needed to make sure no one is unfairly penalized
"I have found that attendance is an indicator of success in the class. Students who attend class and participate consistently perform higher than those who don't. With Top Hat, I now have the data to back that up."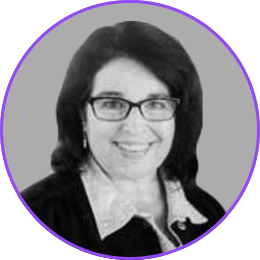 Margaret Sequeira
Philosophy, Virginia Commonwealth University
FAQs about Top Hat's student attendance tracking software
What is an attendance tracker?

An attendance tracker allows instructors to manage and store attendance information without the hassle of manual data entry. Keeping a read on attendance data is important stuff. It's one of the best predictors of student success and is linked to greater performance on exams and higher course grades.

The role of an attendance log, or tracker, is to store all data and expose at-risk students to professors, who can then intervene and offer support to get them back on track. With Top Hat, you can automatically get a real-time look at who's present and absent in any course.
Which is the best app for attendance?

With so many attendance tracking options available, it can be challenging to select the best attendnace app for your course. Ensure you choose an attendance app that automates the attendance process, allows you to flexibly approach absences and gives you real-time signals and insights into student performance.

Top Hat automates attendance tracking in the app making it a quicky and easy option. Even better, it stores the data in a gradebook, making it easy to view who's showing up to your face-to-face, hybrid or online course—in seconds. Of course, every student is different. That's why we give you the flexibility to accommodate the unique circumstances of each student through personalized excusal notes.
How can I track my attendance online?

There are many ways to track attendance in your virtual course. Consider using a platform that aggregates student data for you automatically to save you time and effort that can be put back into more important things. When you use Top Hat to teach online, the attendance tracker is automatically launched as soon as students log into your course. From here, you get at-a-glance insights to help you spot struggling learners and provide support.
How does Top Hat's attendance feature integrate with my LMS?

Top Hat offers seamless integration with all major LMS providers, including Blackboard, Canvas, D2L, Moodle and Sakai. All attendance data—plus quiz, poll and test results—are automatically captured in the gradebook. Sync student attendance data in your gradebook with your LMS and away you go.
Your all-in-one teaching and learning platform
Attendance is just one of the many ways Top Hat enables professors to teach with engaging content, tools and activities in virtual, blended or face-to-face classrooms.