Top Hat Pages
Easily create interactive, personalized content and deliver dynamic learning that reflects your students and community.
Turn the content you're given
into the content you want.
With Top Hat Pages, it has never been easier to personalize your course with real-time events, lived experiences, historical milestones, articles and multimedia to make your students' learning more relevant, inclusive, and current.
From Top Hat titles to OpenStax, we have hundreds of fully editable textbooks to use in your course

Reflect the diverse makeup of your classroom by swapping out images and personalizing case studies

Add in more relevant, local examples, case studies, videos, and images that reflect your students' lives

Assign different question types to let students demonstrate their learning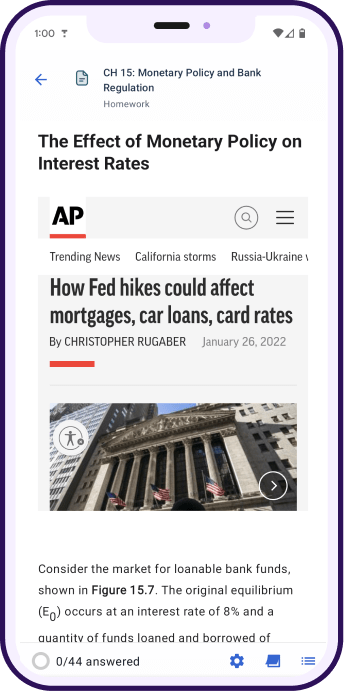 Bring today's news
into tomorrow's class.
Whether you're customizing a textbook, updating OER or building simple assignments and readings, keep your content current by adding relevant articles and multimedia from today's headlines directly into your course.
+
Link out to recent articles and relevant case studies
+
Personalize material by adding in current events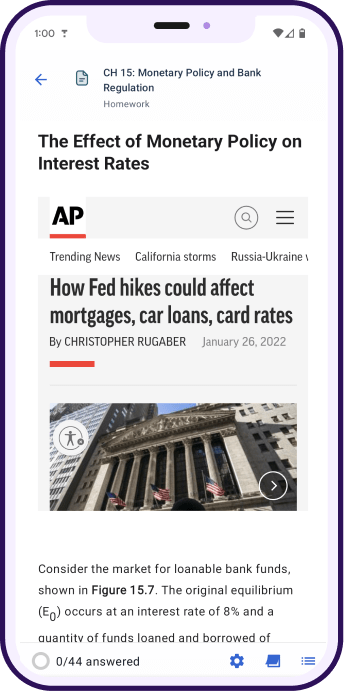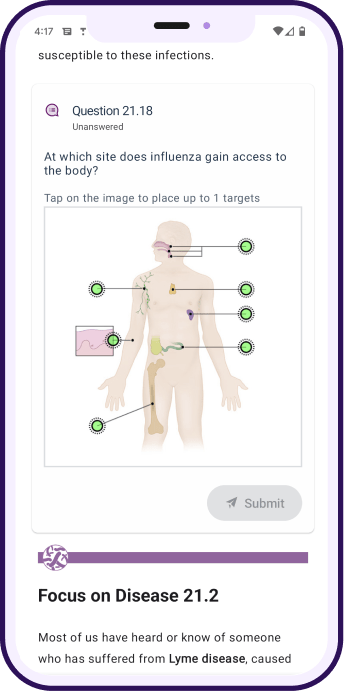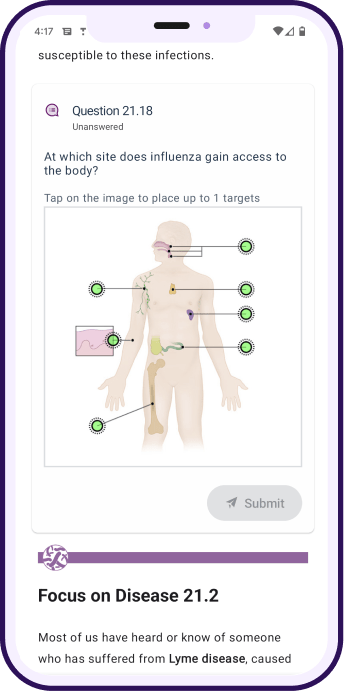 Relevant questions.
Timely discussions.
Choose from 14 questions types to liven up lectures, readings, and assignments, while immersing your students in interactive content that updates in real time.
+
Adding in varying questions lets students demonstrate their learning in different ways
+
Discussion questions help students connect outside of class
+
Anonymous answer options give every student a voice
See how Top Hat Pages
is changing the
course experience
Building Dynamic Content with Top Hat Pages
Today's students are digital by default—they crave course content that is interactive, dynamic, and reflective of the diverse world around them. In this interactive session, we'll look at how Top Hat Pages makes it easy for you to personalize your course with real-time events, historical milestones, articles, and multimedia to make your students' learning more relevant, inclusive, and current. Join us and explore ways that you can extend engagement outside of the classroom with content tailored to your students.
By attending this webinar, you will be able to:
● Learn how you can add relevant articles, and media to personalize your own assignments, OpenStax, or Top Hat textbook
● Understand how to use actionable insights from integrated assessments to course-correct as needed to ensure no student falls behind

Save your seat!


DISCOVER THE POWER OF PAGES

Professors across the country are seeing their students become more engaged since personalizing their content with Top Hat Pages. Download our free PDF to read how these educators:
● Got students more engaged and improved participation using relevant course content
● Made students want to come to class using videos and discussions to break down complex problems
● Increased pass rates in difficult courses through more engaging readings with low-stakes quizzes to test comprehension