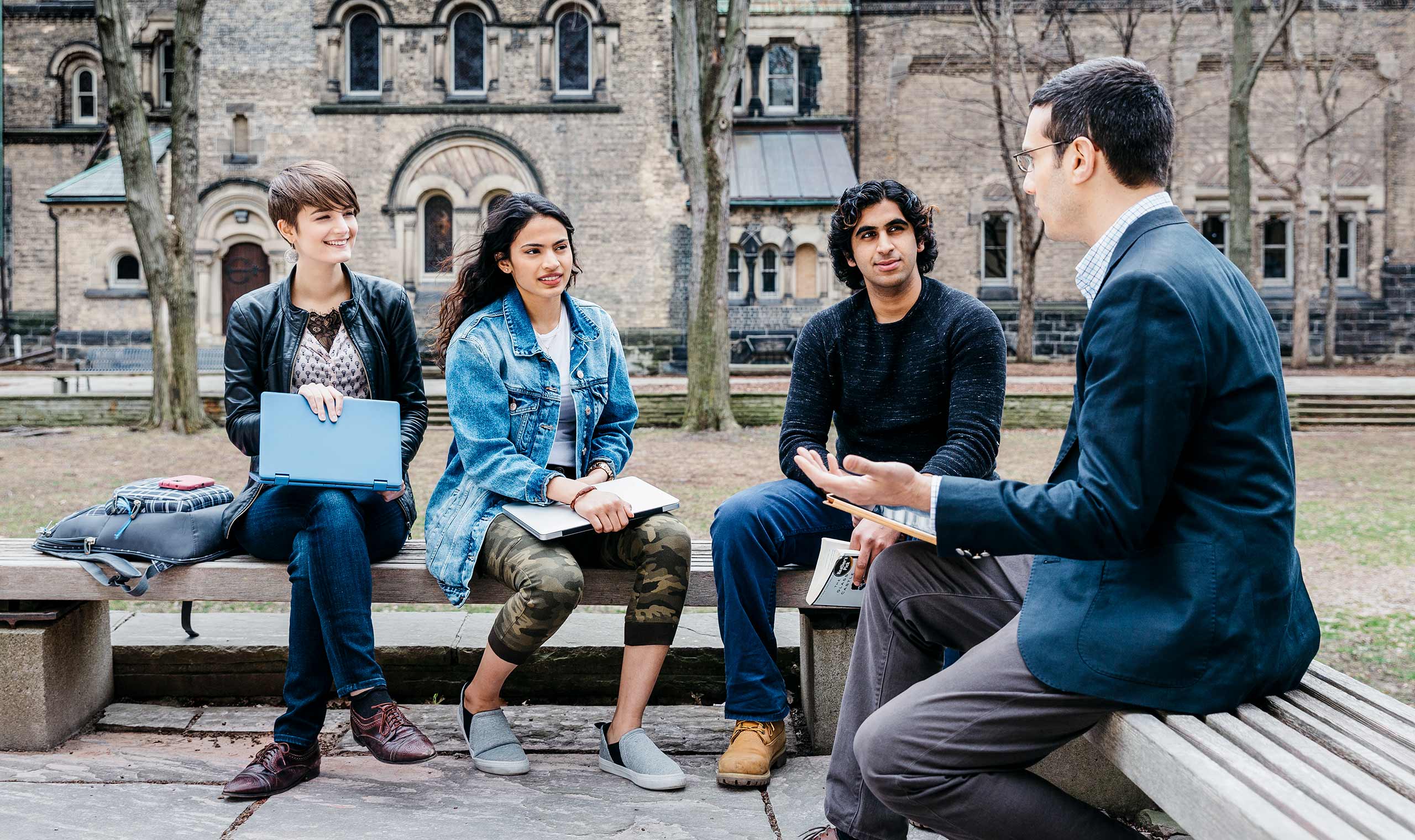 We tackle the student engagement problem head on
The graduation rate among university students is less than 50 percent across North America—gulp! The educational experience is totally out of touch with today's students: they're disengaged and they're not succeeding. Plus, they're paying between $200 and $300 per textbook—the price has risen more than 1,000 percent over the last 30 years. Many university students graduate with a useless degree and a massive pile of debt.
---
Top Hat's awesome growth
2009
Mike and Mohsen founded Top Hat in a small apartment near the University of Waterloo in Ontario.
2010
The guys secure $200,000 from two Toronto-based angel investors.
2011
Within a year, 22,000 students at 35 universities are using our platform.
2012
We raise $6 million (USD) in Series A funding.
2014
Our second VC round brings us up to $17 million (USD) in financing.
2015
Organic chemistry students begin using the first fully interactive textbook authored for the Top Hat platform.
2016
We have more than 200 employees in Toronto and Denver. And we release more content on the Top Hat platform.
2017
We raise $22.5 million (USD), debut a fresh look for the company and move into a new head office in downtown Toronto.
---
We bring instructors and students closer together
Mike and Mohsen built a platform that helps educators take advantage of the very technology students are already bringing into the classroom: smartphones. They called their company—and their platform—Top Hat. (Why that name? No one can exactly remember. It made sense at the time.) With Top Hat, Mike and Mohsen reinvented the lecture experience. Top Hat helps educators take attendance, administer polls, games and quizzes, and share lecture notes—all by connecting to students' mobile devices. What's more, Top Hat delivers online homework and interactive educational content, and provides a space where instructors can collaborate to create interactive and engaging course material. With Top Hat, every educator has the tools to make class fun and engaging.
We're growing like crazy
Top Hat is now used at 75 percent of the top 1,000 leading colleges and universities in North America, with millions of students learning on our teaching platform. We're aggressively expanding into academic content, creating and distributing interactive materials that will finally provide a viable alternative to overpriced textbooks.
And, above all, we always stay true to our core values
We treat instructors like heroes, elevating their work inside and outside the classroom with compelling content and activities to engage their students. We believe collaboration with our coworkers and with frontline educators is the key to our success. We work hard, we work smart and we work without ego. And we know our aggressive growth will revolutionize the university experience.
The Top Hat Newsroom
Stay up to date with all the latest Top Hat news and press releases.
View all News