Top Hat Feature
Community
Build a learning community inside the classroom and out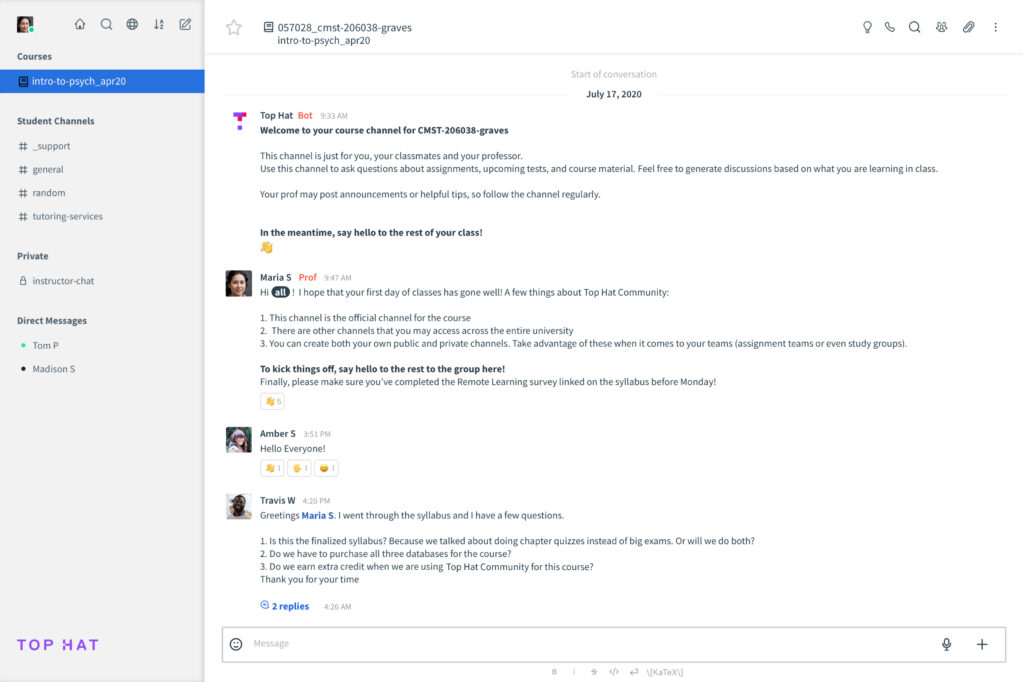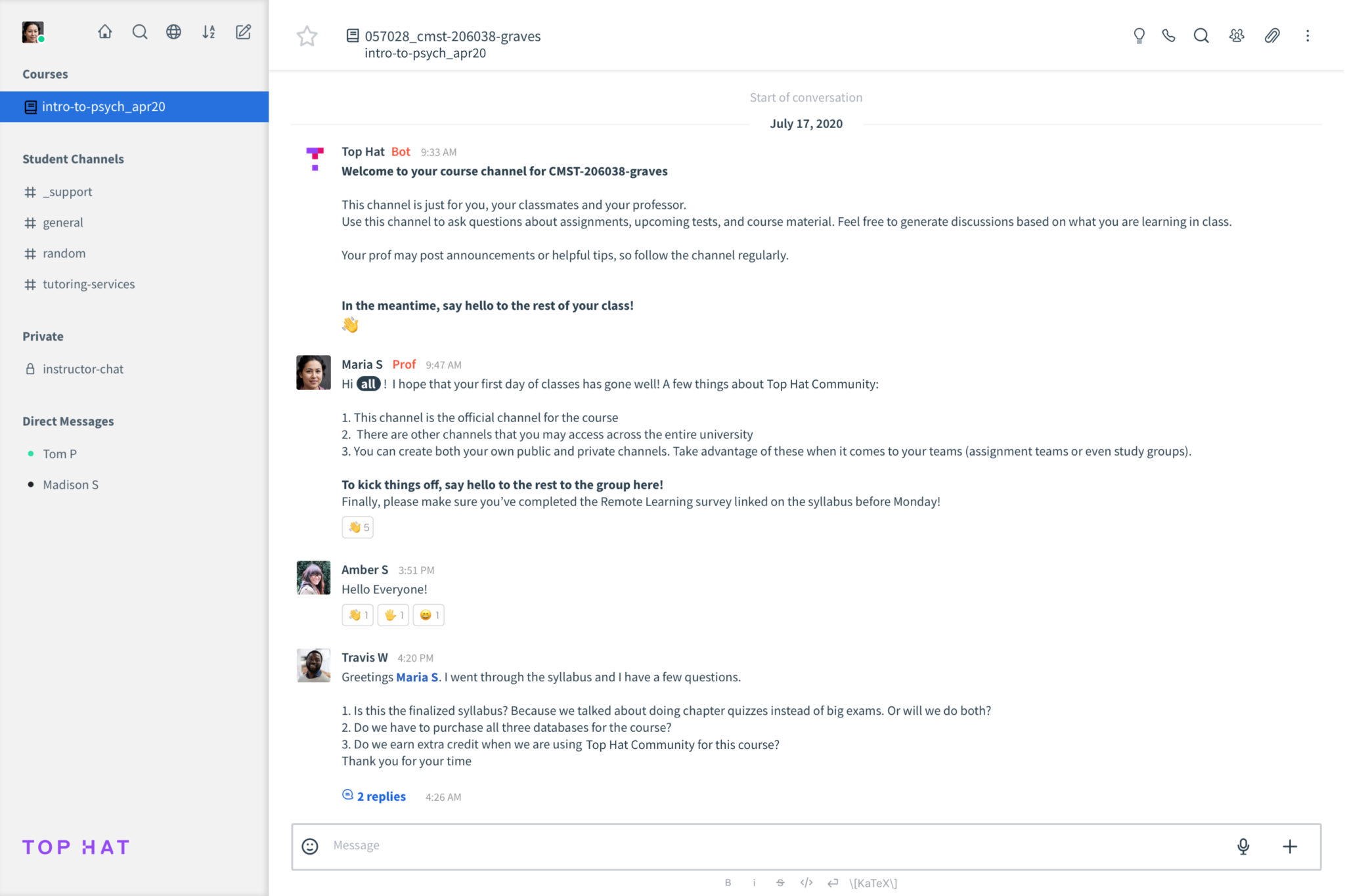 Stay connected with your students, during and after class
When it comes to student success, community is everything. But with the shift to online learning, students are feeling more isolated and disconnected than ever. That's why we created Top Hat Community. With Community, we give students and faculty a single destination to chat, engage in video discussions, collaborate on assignments, and have more fun—inside and outside of class. Community helps every student feel like part of a vibrant learning community, wherever learning takes place.
82%
of students said Community strengthened their connection with other students
89%
of students said Community enhanced the sense of community in their class
Professors
Create a more social learning experience
Every student craves a sense of belonging. Make it so with a dedicated space that brings people together. Connect with students during class using live chat. Let them discuss the concepts you're teaching, pose questions or react with their favorite emojis. Ever better, the discussion can continue outside of class. Use the Top Hat Community app to talk through course content and share announcements with the entire class. You can also focus the conversation by dedicating channels to specific topics students can respond to at their convenience.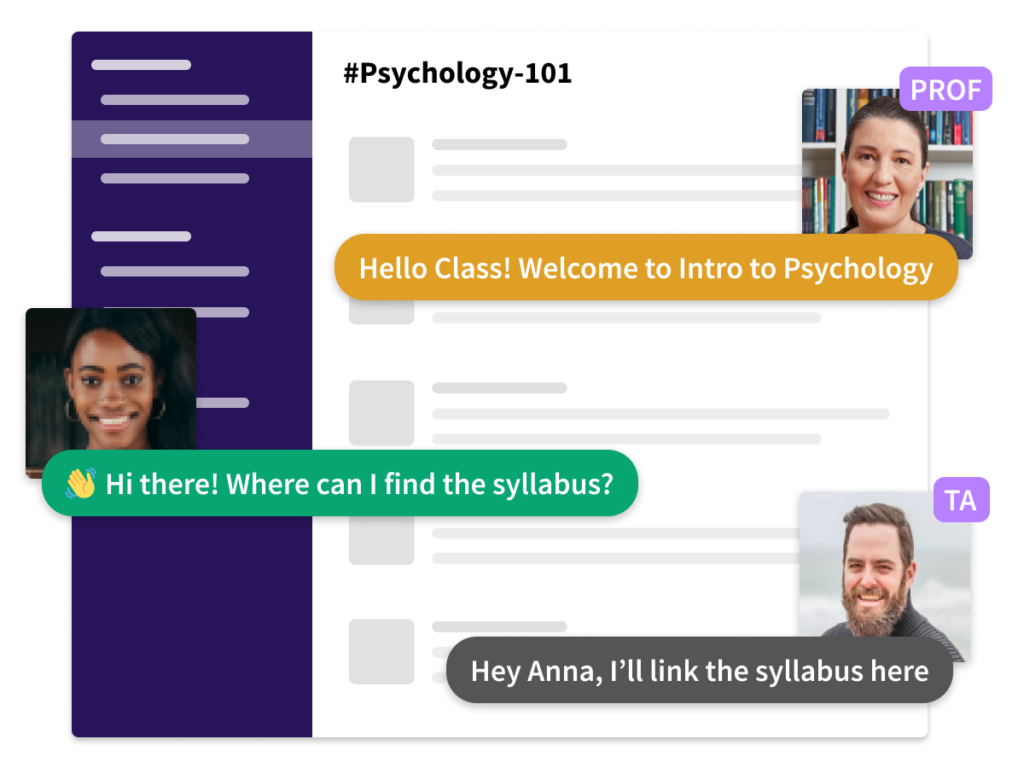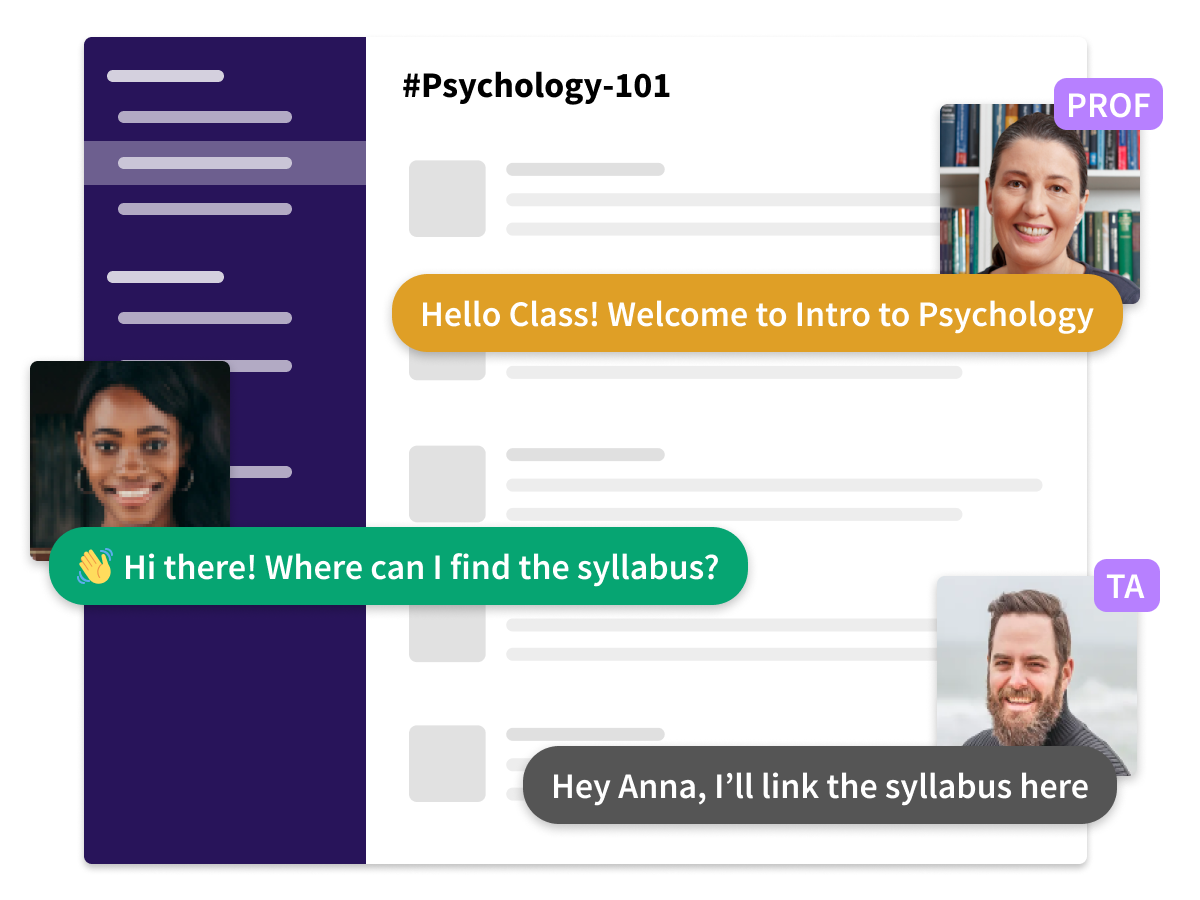 Students
Connect with your peers—anytime, anywhere
Some of the best parts of college life happen in between classes. With Community, you can create private group channels to collaborate on projects, form study groups or just connect with fellow students. Pose questions to the whole class or send direct messages to your peers or professors and get answers in real time. Already using Top Hat in your course? You get automatic access to Community, available via web browser or by downloading the Top Hat Community mobile app.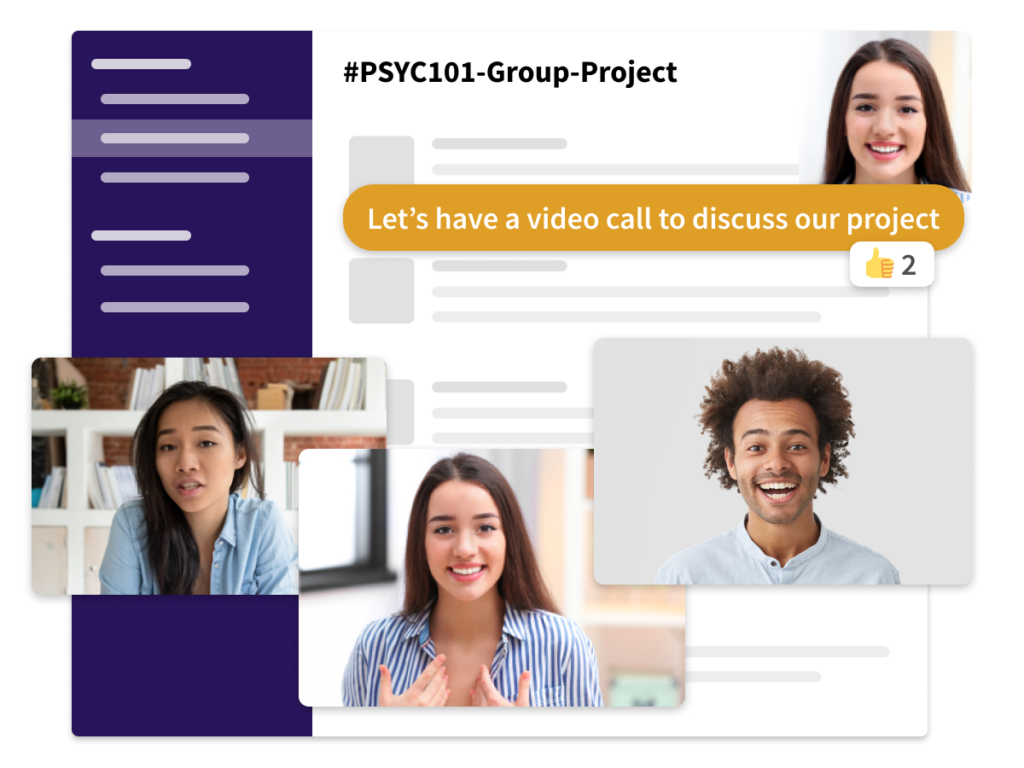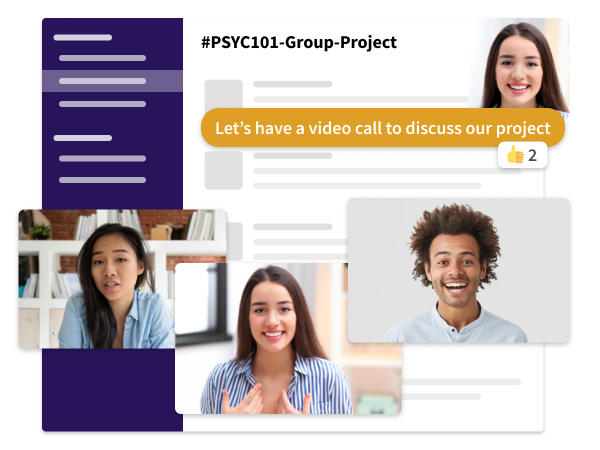 "Community allows me to be more responsive to my students. I am able to have richer conversations in real time rather than waiting for emails back and forth. The ability for students to share together in a common space is profound. We've done Giphy competitions on Community which encourages students to share their content creations. It's been really entertaining for students and myself."

Demian Hommel
Senior Instructor, Geography, Oregon State University
Your
all-in-one

teaching solution

Community is part of Top Hat's active learning platform, enabling professors to teach with engaging content, tools and activities in virtual, blended or face-to-face classrooms.