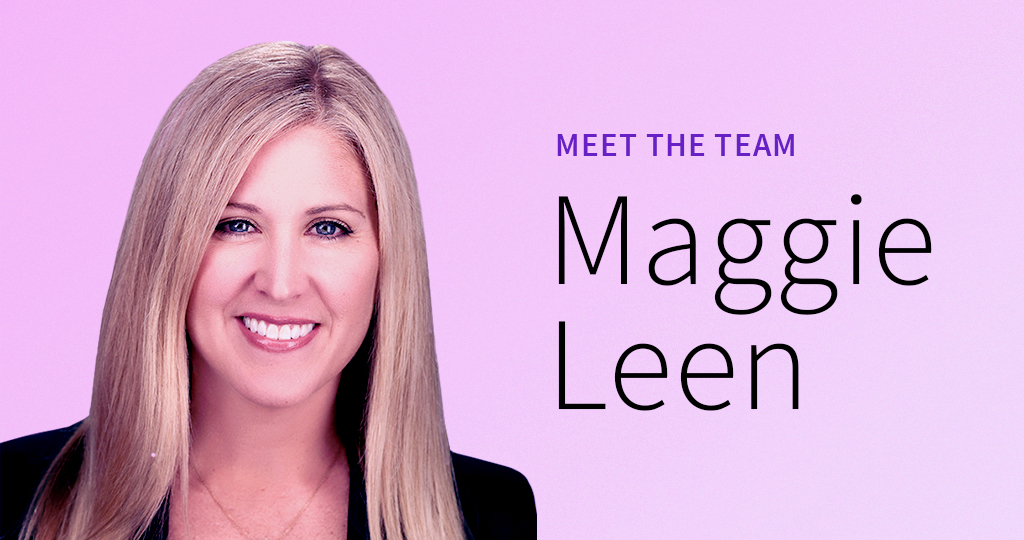 A proven leader with a track record of driving aggressive growth strategies, Leen most notably dedicated 14 years to helping build Pearson into a global leader in educational technology and content
As institutions and educators increasingly turn to Top Hat as a trusted partner to improve student engagement, outcomes, and retention, Leen joins an executive bench driven to accelerate the company's next phase of global growth and impact
More than 3 million students are enrolled in courses using Top Hat at 750 of the top 1,000 higher ed institutions in North America
TORONTO — November 17, 2021 — Top Hat, the leading teaching and learning platform for higher education, today announced that Maggie Leen has joined the company as its new Chief Marketing Officer. Leen oversees Top Hat's growth and product marketing, brand management, and corporate communications, and brings her deep experience building and scaling high-performing organizations to support the company's go-to-market strategy. Leen is the latest addition in a series of key executive hires made by new CEO Joe Rohrlich to build on and scale Top Hat's global growth and momentum.
"Maggie brings a perfect blend of performance culture, domain expertise, and motivational leadership to Top Hat," said Joe Rohrlich, CEO, Top Hat. "She has a strong understanding of the higher education landscape and our opportunities, a deep expertise for driving customer acquisition, and a passion for brand-building. We couldn't be more excited to welcome her to the team."
Leen joins Top Hat from Adtalem Global Education where she led a team of marketing, business development, communications, and creative professionals on a $900M portfolio focused on driving enrollment and revenue growth, broader access to healthcare education, and improved student outcomes. Prior to that, she spent 14 years at Pearson in a series of progressively senior roles across sales and marketing, most recently serving as Senior Vice President of Product Marketing in the company's Global Higher Education division. She led a team of marketing and creative professionals and drove growth marketing strategy for a $1.4B portfolio of educational technology, assessment tools, and related content.
"I've dedicated my career to improving education because I believe that knowledge and skills have the power to transform someone's life," said Leen. "At a time when it's more important than ever to give everyone a voice and encourage discussion, empathy, and critical thinking, I'm thrilled to join the team at Top Hat to drive growth while making an impact on access to high quality learning experiences for all students."
Setting the Stage for Global Growth and Impact
In 2021, Top Hat announced the next phase of the company's growth, driven by incoming CEO Joe Rohrlich and bolstered by a $130M USD Series E fundraise. The funding enables Top Hat to continue its momentum of partnership and acquisition activities after acquiring four traditional publishers during the COVID-19 pandemic and successfully transitioning their content and customers to Top Hat's teaching and learning platform.
Since Rohrlich joined Top Hat eight months ago, the company has announced:
About Top Hat
Top Hat is the only all-in-one teaching and learning platform that enables active learning — a proven student-centred teaching pedagogy that promotes deep understanding, critical thinking, and subject mastery — with interactive content, tools, and activities. Millions of students at 750 leading North American colleges and universities use Top Hat to teach and engage with students before, during, and after class, in both in-person and online education.
Contact
Top Hat
Dianna Lai Read
dianna.lairead@tophat.com