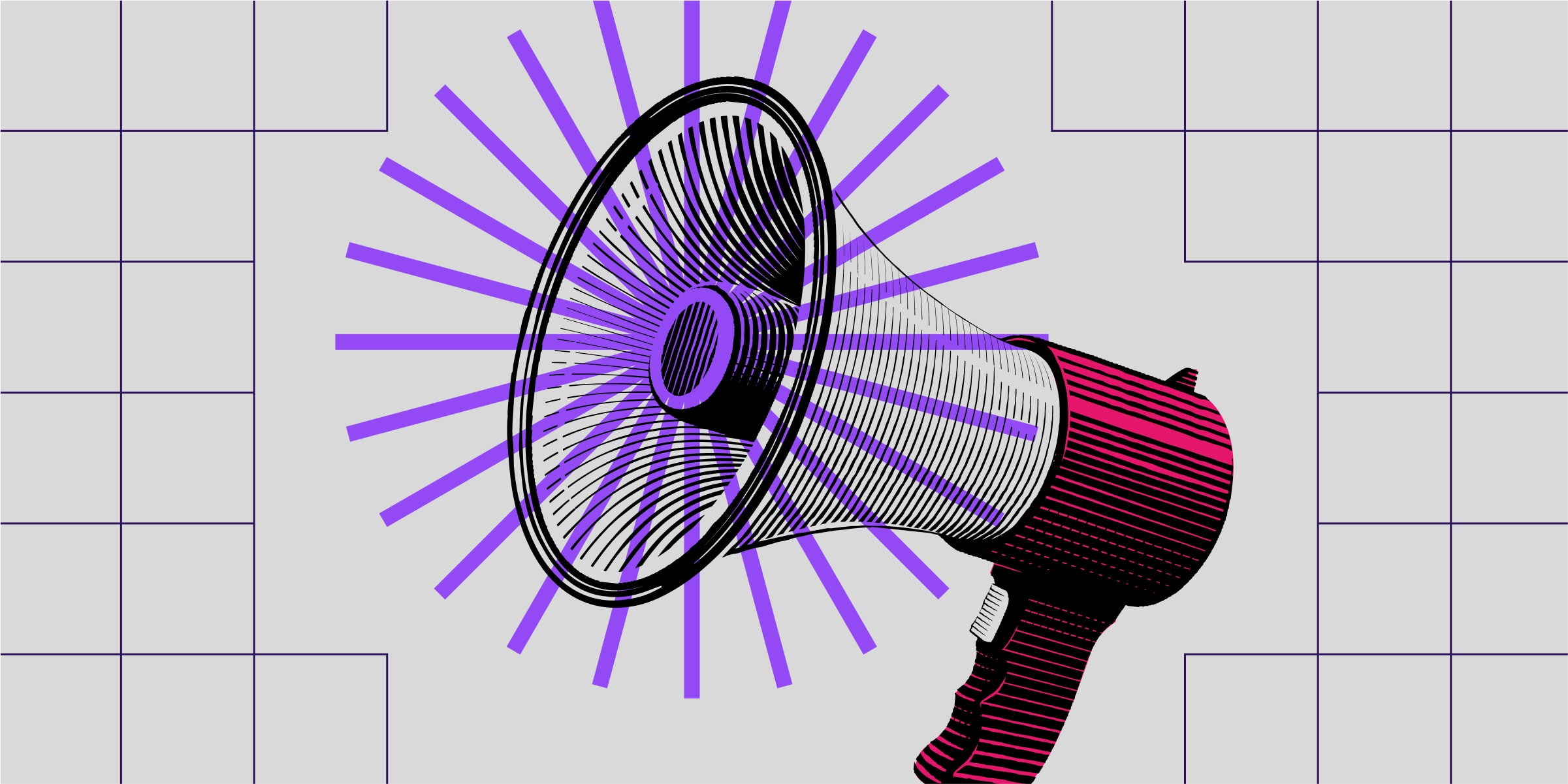 Existing investor Georgian provides $130M USD in funding to accelerate Top Hat's transformation of the $10B North American higher education courseware industry at a time when it is more critical than ever for educators and institutions to provide engaging, affordable, and equitable learning experiences to students
Top Hat CEO Mike Silagadze to hand over day-to-day leadership of the education technology company he co-founded to handpicked successor Joe Rohrlich
A proven leader who helped Austin, Texas-based Bazaarvoice scale from early-stage startup to global software company with hundreds of millions of dollars in annual revenue, Rohrlich brings deep go-to-market expertise in the SaaS software industry and a reputation for developing great teams and delivering customer value
Rohrlich joins Top Hat as it builds on a successful year, growing revenue 40% and completing three acquisitions of traditional publishing businesses while navigating an uncertain higher ed industry upended by the COVID-19 pandemic
More than 3 million students are enrolled in courses using Top Hat at 750 of the top 1,000 higher ed institutions in North America
TORONTO — February 4, 2021 — Top Hat, the leading active learning courseware platform for higher education, today announced the next phase of the company's growth, driven by new leadership and bolstered by a significant $130M USD Series E fundraise. Existing investor Georgian is providing the new round of funding, which will accelerate Top Hat's transformation of the $10B North American higher ed courseware industry. Top Hat CEO Mike Silagadze, who co-founded the company in his dorm room at the University of Waterloo and grew to 400+ employees, will hand over day-to-day leadership to incoming CEO Joe Rohrlich. A proven leader with deep go-to-market expertise in the SaaS software industry and a reputation for developing great teams and delivering customer value, Rohrlich most recently helped global technology company Bazaarvoice scale from early-stage startup to global software company with hundreds of millions of dollars in annual revenue. Rohrlich joins Top Hat as it builds on a successful year, raising $55M in Series D capital, completing three acquisitions of traditional higher ed publishing companies, and growing revenue 40 percent despite the uncertainty of the global COVID-19 pandemic.
"Higher education is at a pivotal inflection point brought on by growing skepticism about the value of a degree, a situation drastically accelerated by the pandemic," said Top Hat co-founder and CEO Mike Silagadze. "Top Hat's latest round of funding enables us to accelerate our transformation of the higher ed learning experience to deliver greater educational value to learners. I am confident that under the leadership of incoming CEO Joe Rohrlich, Top Hat will successfully lead the movement to redefine the higher ed value equation and better support learners to succeed inside and outside the classroom."
"Now is the time for us to reimagine the learner experience to enable engaging and active learning that delivers real educational value for students," said incoming CEO Joe Rohrlich. "Getting this right will be critical to the future of higher education. With the confidence of our investors, customers, and employees, we will build on our strong market position to reimagine a higher ed learning experience that is more engaging, active, accessible, and experiential, to drive true educational value for learners."
New Funding Will Accelerate Digital Transformation of Traditional Publishing Industry to Better Serve Higher Ed Learners
Today's funding will enable Top Hat to fast track partnership and acquisition activities with traditional publishers to create more engaging and effective course experiences. In a climate where students are increasingly facing challenges with the cost, accessibility, and relevance of their course materials, traditional publishing companies are struggling to adapt to the shift from print textbooks to digital interactive content. In fact, digital course materials now play a key role in today's higher ed classroom. In a recent survey of 3412 higher ed students by Top Hat, 64 percent of students indicated that at least half of their assigned reading is digital content and 56 percent of students said that at least half of their reading content is digital and interactive.
With this new funding, Top Hat will acquire more high-quality publisher content that will be delivered directly from Top Hat's easy-to-use active learning platform, empowering educators with great course materials and powerful tools to improve the teaching and learning experience. As the only tech-first higher education teaching platform focused on improving student outcomes, Top Hat seamlessly combines interactive textbooks, lecture slides, quizzes, and assignments, supporting student learning before, during, and after class.
Top Hat proved the strength and viability of its publisher acquisition strategy in 2020, completing acquisitions of Nelson's Canadian higher ed business, bluedoor, and Fountainhead Press, successfully transitioning their content and customers to Top Hat's digital teaching platform after raising $55 million in Series D funding one year ago.
"In 2020, tech-first teaching platforms shifted from a tool that enhances learning, to a tool that is necessary to learn," said Justin LaFayette, Lead Investor, Georgian. "From supporting remote learning to the iteration of the platform, Top Hat has their customer at the forefront of every decision. Top Hat is helping the education industry adapt and we are thrilled to be partnered on this next phase in their journey."
New CEO Will Scale Top Hat's Growth and Impact
After 12 years of guiding Top Hat's success, founder and CEO Mike Silagadze will hand over day-to-day management responsibilities to his handpicked successor, Joe Rohrlich. Rohrlich previously held the position of Chief Revenue Officer at Austin, Texas based global software company Bazaarvoice, where he led the global Sales, Marketing, and Client Success teams to grow the company's footprint across a range of industries and regions. The leadership transition is already underway, and Rohrlich will officially enter into his new role effective March 15, 2021. Silagadze will continue to support the company as founder and board member.
"As I led the search for Top Hat's next CEO to guide the company through its next phase of aggressive global growth, it was important to me that our next leader is someone who combines a strong go-to-market background and track record scaling software companies with a keen focus on the customer and employee experience," said Silagadze. "Joe is a highly strategic leader whose values and priorities align with Top Hat's mission, vision, and strategy. I've had the pleasure to get to know him over the past few months, and I'm confident he is best placed to take Top Hat to new heights — for both our customers and our people."
"Top Hat is one of those rare companies that has revolutionized a traditional industry to provide better value and experiences for their customers," said Rohrlich. "I'm honored to have been chosen to work alongside Top Hat's distinguished executive team and talented employee base. We have significant opportunities ahead of us and I'm excited to join the Top Hat team to improve the quality and accessibility of the higher ed learning experience."
Building on a Year of Transformation and Accelerated Growth
By forcing the closures of higher ed institutions and bringing on-campus activities and perks to a halt, the COVID-19 pandemic refocused the perception of the value of higher ed on to the quality of teaching and learning. As educators began to embrace educational technology en masse, it quickly became apparent that both institutions and technology providers had to seize this transformational moment in order to survive.
The pandemic took hold shortly after Top Hat announced its Series D fundraise in February, 2020. The company quickly pivoted to focus on helping educators transition to emergency remote teaching and offered its platform for free for the rest of the semester. As Top Hat was built to support in-person teaching and learning, the company rebuilt the platform in time for the Fall 2020 academic term, enabling educators to enable effective active learning for their students in any teaching scenario — in-person, online, or a combination of both.
Top Hat announced a number of significant developments in 2020:
Series D fundraise
In February, 2020, Top Hat announced it raised $55M USD in Series D financing to drive the shift from traditional textbooks to digital interactive course materials. The company is working with print publisher partners to transform their print-only content into interactive digital courseware.
Three higher ed publishing acquisitions
In May, 2020, Top Hat acquired the Canadian domestic higher ed textbook business from Nelson, Canada's largest educational publisher, to expand its broad portfolio of best-in-class content delivered through Top Hat's active learning platform. In August, Top Hat acquired bluedoor, an independent press that specializes in educational content for the sciences in higher education. And in January, 2021, Top Hat announced the acquisition of Fountainhead Press, an independent press with an expansive portfolio of higher ed content across multiple disciplines. With these acquisitions, Top Hat has converted hundreds of higher ed textbook titles to digital courseware on the Top Hat platform and infused them with interactive elements, enabling educators to bring active learning to life for their students in both virtual and in-person classrooms.
All-in-one active learning platform for any teaching scenario
Building on the company's success with enabling educators to easily adapt their teaching methods during this climate of crisis, Top Hat made available a new fully virtual classroom product. It is part of Top Hat's existing all-in-one active learning platform, and ensures educators can teach the same course in both in-person and online environments, as well as deliver synchronous and asynchronous learning experiences. Furthermore, Top Hat offers a free version of its teaching platform, to increase access to the technology.
Dedicated environment to build a learning community
In July, 2020, Top Hat released Community — the free communication tool purpose-built for higher education, providing students and educators with digital spaces to easily communicate, collaborate, and build connections that will improve their academic and social lives. Community is integrated with the Top Hat platform and available to all users, effectively empowering educators with a full set of tools to incorporate active learning, improve student engagement, and build community in their courses.
Primary research to study online learning challenges and expectations
Top Hat conducted four surveys involving 6,500 students and 1,500 higher education faculty, administrators, and instructional support staff in the United States and Canada. The goal was to understand how the events of 2020 are shaping expectations for the future and how this will affect the Fall 2021 academic term and beyond. The research studies include:
Internally, Top Hat made a number of key senior additions to the team and was recognized for its work culture:
Resources
Mike Silagadze's open letter
About Top Hat
Top Hat is the only all-in-one courseware platform that enables active learning — a proven student-centred teaching pedagogy that promotes deep understanding, critical thinking, and subject mastery — with interactive content, tools, and activities. Millions of students at 750 leading North American colleges and universities use Top Hat to teach and engage with students before, during, and after class, in both in-person and online education.
Contact
Top Hat
Dianna Lai Read
dianna.lairead@tophat.com