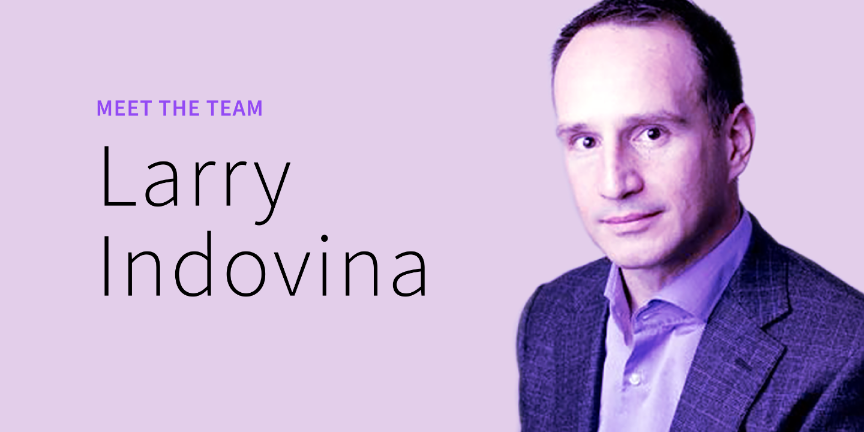 Proven HR leader with 20+ years of success building high growth organizations will focus on scaling Top Hat's award-winning employee experience and workplace culture
Indovina's track record of effectively integrating acquired companies will support Top Hat's recently announced M&A strategy, including acquisitions of Nelson Education and Bluedoor Publishing 
More than 3 million students are enrolled in courses using Top Hat at 750 of the top 1,000 higher ed institutions in North America
TORONTO – September 30, 2020 – Top Hat, the leading active learning platform for higher education, today announced that Larry Indovina has joined the company as Chief People Officer. Indovina has more than 20 years of experience pioneering people strategies at high-growth companies, leading global teams and supporting mergers and acquisitions — all while maintaining a relentless focus on employee development and workplace culture. Indovina will join Top Hat's executive leadership team and report to Mike Silagadze, CEO and co-founder, Top Hat.
"Larry is an outstanding HR leader who has successfully scaled and integrated businesses across fast-growing organizations," said Silagadze. "As we build on the organic growth we've experienced, and continue to drive business growth through acquisitions like our recent bluedoor purchase, Larry's experience will be instrumental in providing Top Hat with the mature people systems and processes that we need, while delivering a world-class employee experience that our team deserves."
Indovina joins Top Hat from Fleet Complete, a Toronto-based technology company, where he served as Executive Vice President, Human Resources. During his tenure, Indovina helped Fleet scale from 80 people in Canada to 800+ employees across 16 countries, integrating several international acquisitions. Prior to that, Indovina held various leadership roles in Consulting, M&A, Recruiting and HR Operations. 
"I was drawn to Top Hat because of the company's mission and vision," said Indovina. "I'm looking forward to building on the amazing work the team has already done to elevate the employee experience, and drive operational excellence within the organization. I'm particularly inspired by the entire Top Hat team, and how everyone is motivated by our important and noble mission to empower educators to engage students and unleash their potential."
About Top Hat
Top Hat is the only all-in-one courseware platform that enables active learning—a proven student-centered teaching pedagogy that promotes deep understanding, critical thinking, and subject mastery—with interactive content, tools, and activities. Millions of students at 750 leading North American colleges and universities use Top Hat to teach and engage with students before, during, and after class, in both in-person and online education.
Contact
Top Hat
Dianna Lai Read
dianna.lairead@tophat.com