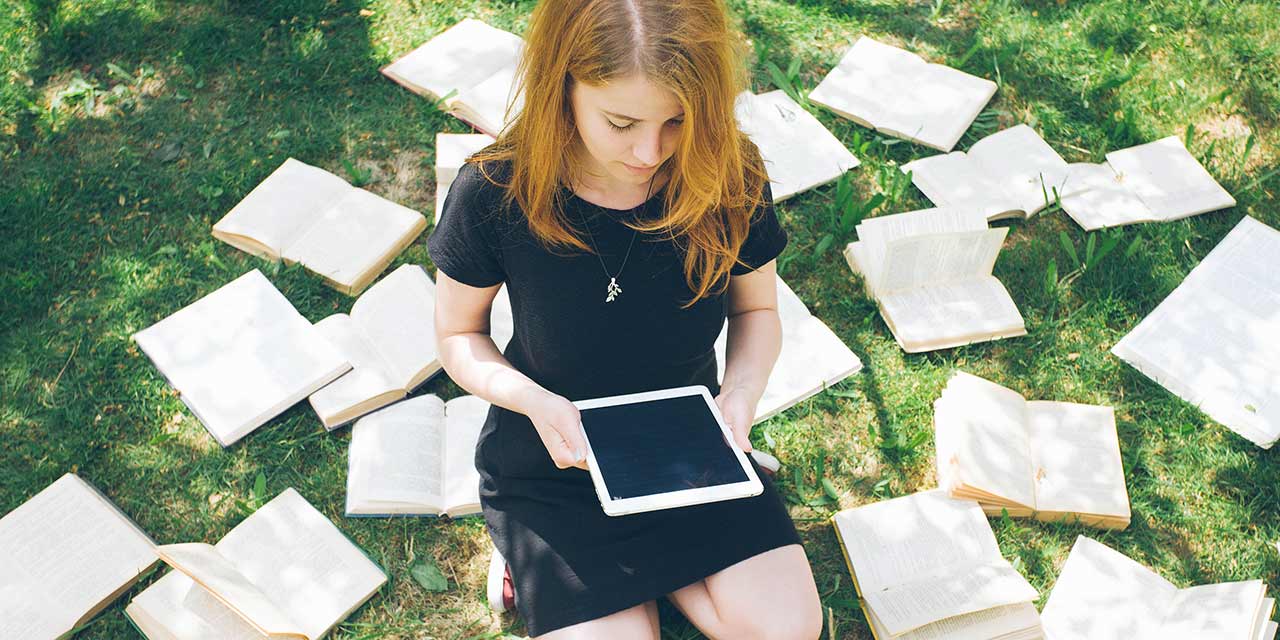 The benefits of using open educational resources (OER) are well documented: there is greater textbook adoption by students, which results in higher grades and a deeper engagement with the material, from day one. As an instructor, you may have decided against using OER in the past because of concerns about the quality of the course material, or the ease of implementation.
It's time to reconsider.
Much work has been done by OER creators in the past five years to address those very concerns, as outlined in our latest webinar, How to Save Students Money by Using and Scaling Open Educational Resources.
"The quality of OER [at OpenStax] is now at the same level as a publisher text," says Nicole Finkbeiner, Director of Institutional Relations at OpenStax. "Sixteen percent of introductory courses in the United States are using at least one OpenStax book, and that means that we're competing head to head with the publishers."
OpenStax content undergoes expert review and editorial control, and is regularly updated, Finkbeiner explained. At OpenStax there are 50 peer-reviewers per book, and all errata or updates are also pushed through that peer review. Updates generally happen once or twice a year between semesters, which is more often than traditional print-based textbooks. (Other OERs might have different rules, or be solely authored by one person without a peer-review process.)
Of course, while the OpenStax textbooks are free, implementing them and changing a course to accommodate them takes work on behalf of the instructor. That's why OpenStax, Top Hat and many universities put several initiatives in place to remove obstacles and make the process more efficient.
"OpenStax offers some basic ancillaries with the books, such as PowerPoints," explains Finkbeiner. "But a lot of faculty members also want some sort of interactive content, clicker or homework to fully flush out the experience.
"We work with more than 55 partners at OpenStax, including Top Hat. Faculty can choose one that best matches their needs, which removes a lot of barriers."
Nina Angelo, VP of Product Marketing at Top Hat, adds that redesigning around OER use takes time—and has to be course-led: "Faculty don't want to invest a ton of time redesigning, if the content of the core of that course isn't really going to suit their teaching needs. Similarly, institutions struggle with allotting time to faculty so they can redesign their course in a thoughtful way.
"It's about making sure that students and institutions are getting value for investment… [At Top Hat] we have a large team of instructional designers in-house, often bigger than many of the instructional design teams that the institutions we work with have."
Brad Cohen, senior vice provost for instructional innovation at Ohio University, offers course redesign grants to faculty to adopt or author OER. "It's very, very modest, frankly, for the amount of effort that faculty are putting into the change behind this work. But it's just enough of a nudge to get them to take it seriously." OU prioritizes communication and teamwork to help instructors update their courses—something that has resulted in over $1 million in savings to students in the year since the project began.
Watch our webinar, How to Save Students Money by Using and Scaling Open Educational Resources, on demand by filling in the form below.
You will learn:
How open educational resources financially impact every student
How barriers that have traditionally held faculty back from adopting OER are being broken down
Best practices for implementing and adopting OER on a large scale (from both an administration and faculty perspective).