TOP HAT FEATURE: SECURE TESTS AND EXAMS
Run Tests and Exams, Easily and Securely
Empower students to show what they've learned in your course. Create and run effective tests and exams to cover any assessment scenario.
Fill out the form to see it free
93% of students said the variety of assessment types in Top Hat helped them develop critical-thinking skills
Assessments that just work—in person or online
Open book exams. Remote proctored tests. Assessments for learning. The ways we gauge progress and performance are evolving. The challenge is finding tools flexible enough to help you make the most of every opportunity.

The good news? It doesn't have to be more work. And you don't have to put academic integrity at risk. With time-saving tools, Top Hat gives you the flexibility to securely assess students with tests and exams that are easy to create and manage. It's all part of our all-in-one teaching and learning platform.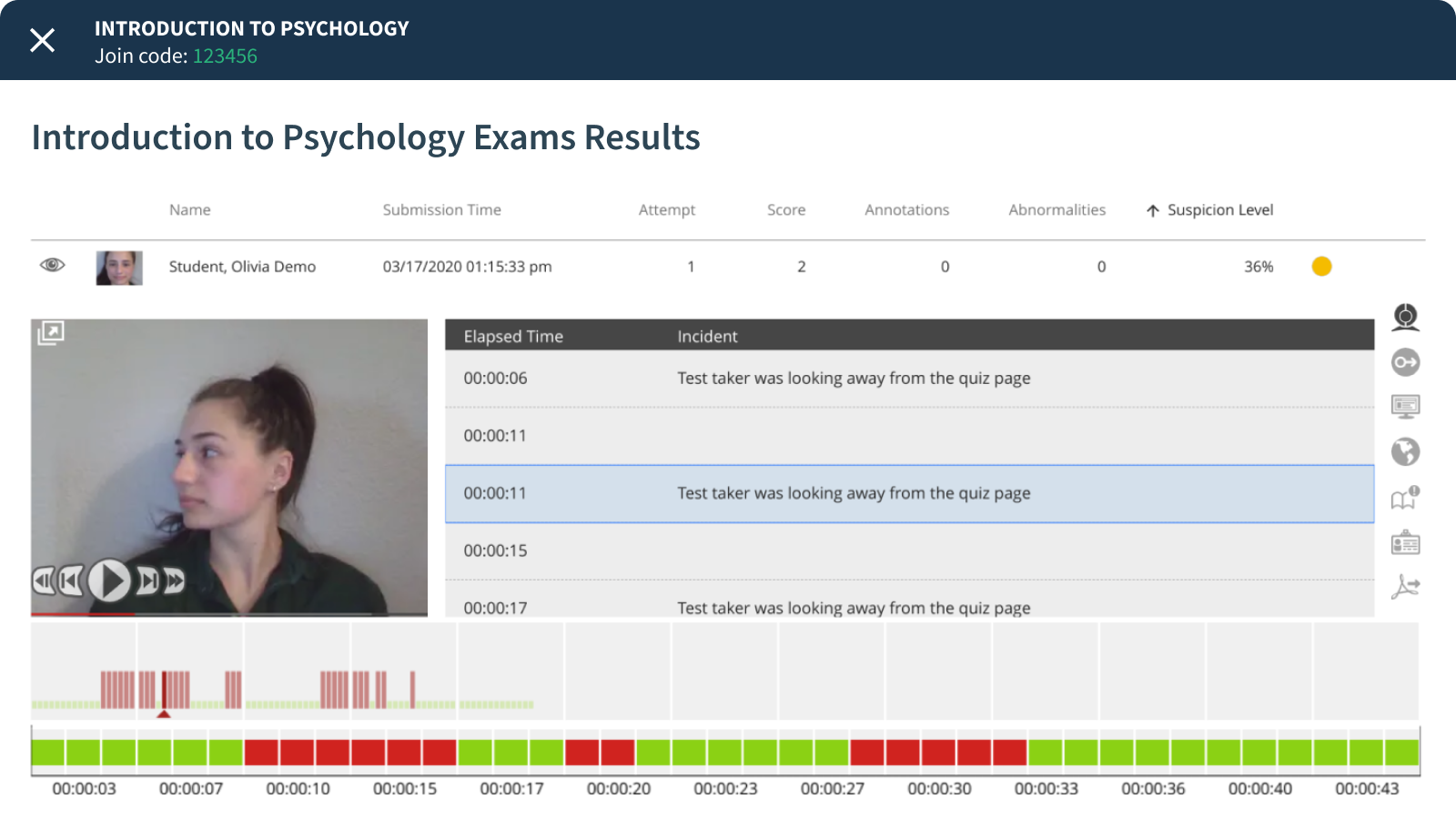 Assess your students, your way
Build your ideal assessments using 14 question types—plus, save time by accessing premade free testbanks on the Top Hat Catalog
Manage the entire assessment process—from creation to deployment to grading—all in one place
Use file submission functionality to let students upload final projects as PDFs, slide presentations and spreadsheets
Run secure tests—online or in person
In class, let students complete assessments on their own devices. Monitor activity throughout and receive a report at the end that flags irregular behavior
Online, make sure the right students are taking your test by verifying their identities prior to each assessment
Make learning more human by customizing question types, assignment settings and due dates for specific students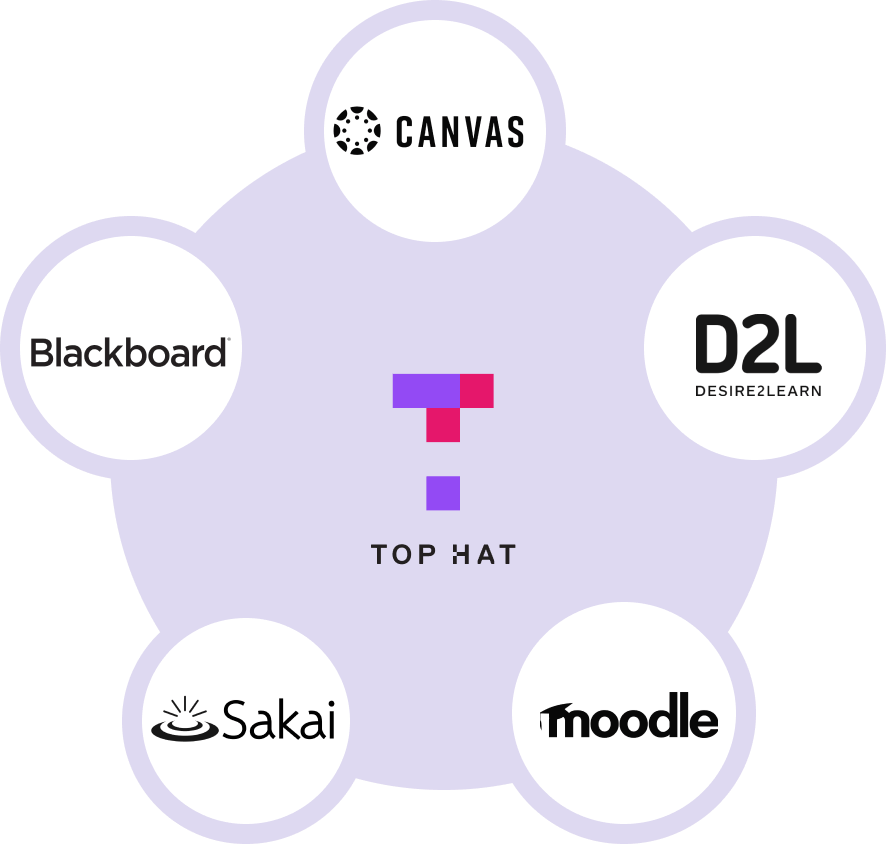 Streamline course administration
Save time (and your inbox) with auto-graded questions that provide students with immediate results
Keep all test and exam grades in a comprehensive gradebook that students can access, along with attendance and participation scores
Automatically upload test results to your LMS
"There's a correlation between Top Hat and exam scores. Top Hat offers an easy way to test students and gives them more opportunities to engage with the material. This helps them learn and increases their pass rates."
Matthew C. Whited
Psychology, East Carolina University
FAQs about Top Hat's tests and exams
How can I test my students online?

Start by signing up for Top Hat Pro. You'll be able to create online tests, exams and quizzes and administer them on student devices, including laptops, tablets and mobile phones.

To make assessments flexible, instructors can set specific start and end times to accommodate the needs of individual students. You can also take advantage of auto-grading functionality to save time and provide students with immediate feedback and results. With advanced AI technology, Top Hat ensures the right students are taking your test by verifying identities online. We also flag any irregular behavior in an easy-to-read proctor report.
How can I conduct an online test for free?

Top Hat Basic offers free quizzing. This can be helpful in creating effective feedback loops to better understand where students are succeeding and where they may be struggling, so you can course-correct your instruction at a moment's notice.
What are the best online assessment platforms?

When deciding on which online testing platform to choose, consider these factors:

Do you want to reduce the time spent grading?
How important is flexibility to your assessment practices?


Platforms that offer auto-grading functionality can deliver significant value to time-strapped instructors. If test data needs to be ultimately housed in your LMS, syncing capabilities can eliminate the need to manually re-enter student grades. If your approach to assessments varies, a platform that supports a variety of different question types as well as proctored or take-home exams and assignments will give you the flexibility to manage any scenario. Online testing platforms like Top Hat make it simple for instructors to create and distribute a variety of different assessments.
Your all-in-one teaching and learning platform
Tests and exams are just part of the many ways Top Hat software enables professors to teach with engaging content, tools and activities in virtual, blended or face-to-face classrooms.