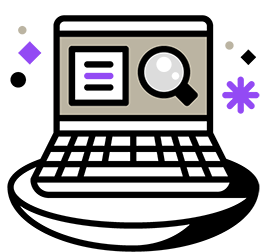 Teach with New and Customizable Content from the Top Hat Marketplace
Students love interactive content from Top Hat's Marketplace because, unlike traditional textbooks, it's more engaging and fun. Educators love teaching with interactive content because when your class is actually interested in the material, they retain more and they succeed more. To get started, book your personalized product tour with one of our specialists today. 
---
Sign up for a Demo
Book a Demo
Thank you!
We've received your request.
Would you like to schedule your preferred date and time now?
SEE HOW INTERACTIVE CONTENT REVOLUTIONIZES EDUCATION
Content from the Top Hat Marketplace helps you improve student comprehension and engagement
Everything you need to build your course
Keep students engaged with interactive textbooks, question packs, multimedia resources and more. The Top Hat Marketplace is continually growing with updated content—thanks to a community of collaborative higher education authors and adopters.
Fully customizable: content can be adapted to your course in real-time

Built-in grading and tracking features

Interactive elements—embedded video, moving timelines, charts and other elements—keep students engaged

Provide feedback to authors as you use content. The community of educators using Top Hat keep content fresh and up to date

A fraction of the cost of old-school publisher materials

Students receive lifetime access to the content

Fully integrated with Top Hat, so it's easy to access and update
"My students already have their phones in their hands, they are probably looking at them in class, so why not turn that into something useful?"
— Lorna Profant
Biology, California State
University–Channel Islands