6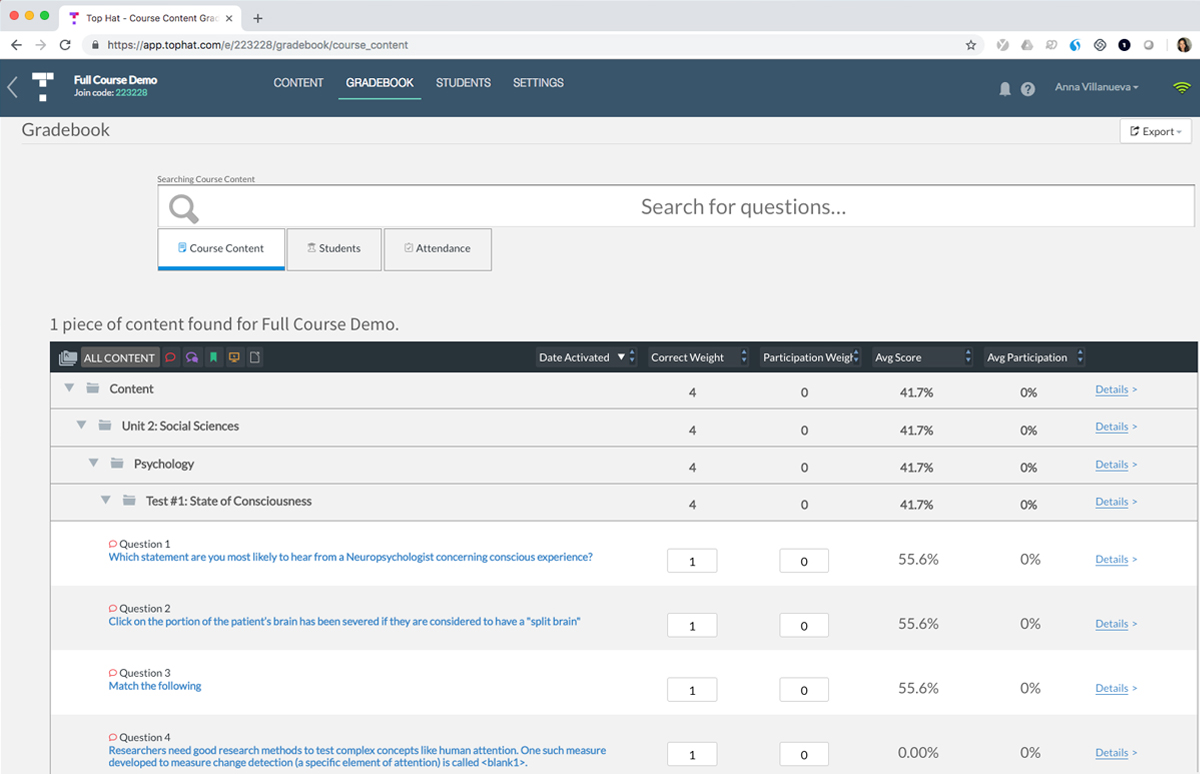 Auto-grade in seconds and present the results in class
Results of everything from polls to surveys, quizzes, and exams, can be automatically graded immediately so you, and your students, can analyze the results to find strengths and weaknesses in learning. You can use the test maker software also identify students who might be at risk of failing, or who have gotten a lot of answers incorrect, and provide extra help as needed to ensure their future success. Use the results to determine if you need to review concepts, modify lessons, or might be able to skip forward to new topics once students have demonstrated concrete understanding of a concept. You can also assign grading weight to things like attendance and participation, and have that factored into overall grades. All responses are captured in the Top Hat gradebook.
7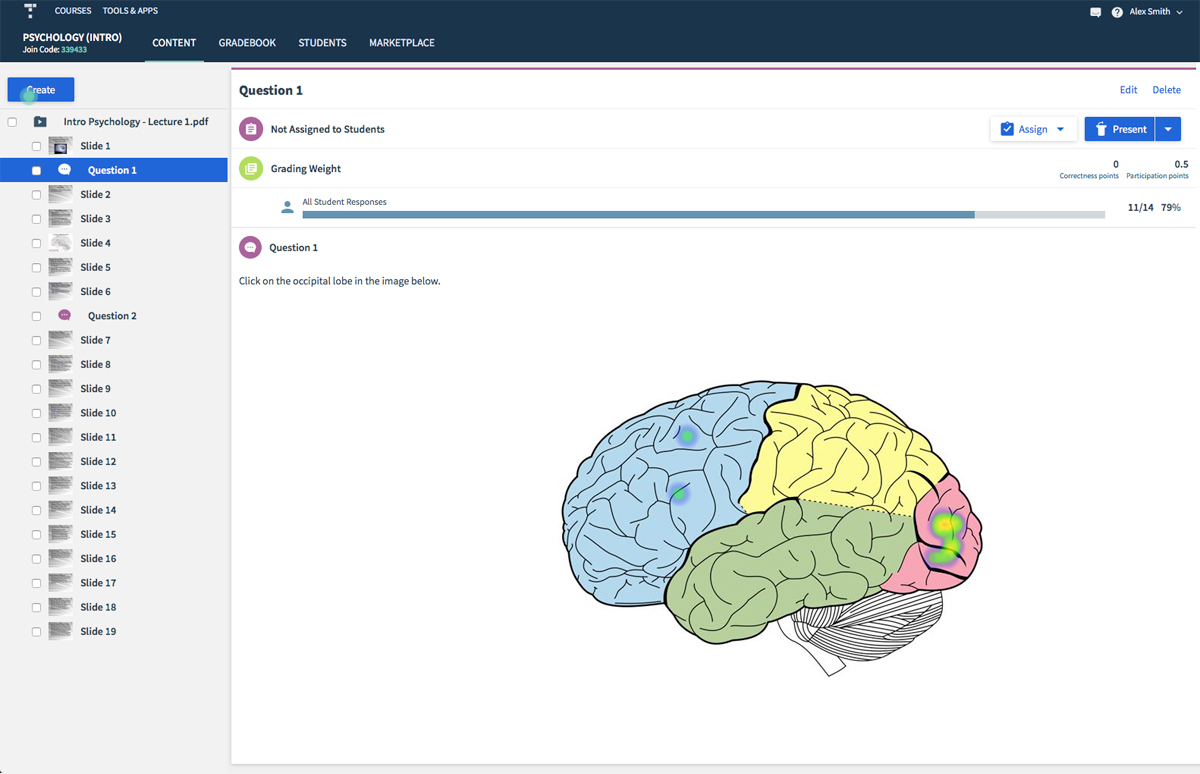 Use the results to get a snapshot of student learning
The instantaneous (and anonymous) results from our test maker software can be tabulated then presented in class to allow student to self-assess their progress and understanding of the material, and allows educators to assess performance in real-time, and adjust lesson plans accordingly. Present them between PowerPoint presentation slides using things like visual graphs, word clouds, or heat maps. The important thing to note is that you don't have to do any of the calculations yourself. Track student achievement quickly, using both formative and summative assessment via everything from quick and informal polls in between slides, to final exams. This also encourages engagement and collaboration, and provides an opportunity to immediately correct mistakes or address areas where further study is required.