Faced with unrelenting pressure to achieve high grades and increased competition for jobs and graduate school slots, students are resorting to risky measures in order to get ahead.
In a survey of over 70,000 undergraduate students conducted by the International Center for Academic Integrity, 68 percent of respondents admitted to cheating on a test or written assignment.
A 2014 survey of 41 universities in Canada showed more than 7,000 students had been disciplined for academic misconduct in the 2011–2012 academic year. In the U.K., the number of university students using smartphones and other devices specifically to cheat has increased 42 percent since 2012. And in the U.S., even top universities are struggling with cheating scandals that threaten to tarnish their reputations.
Subscribe to Top Hat's weekly blog recap
Get the best posts of the week delivered to your inbox:
But the means by which students cheat isn't going away. So what can educators do about it?
Top Hat Test combats the problem. It allows professors to create digital tests that students can take on their own devices. These tests monitor student behavior, locking them out if they stray from the test, thus reducing the risk of cheating.  
We spoke with Product Manager Steve Pascoe about what instructors and students can expect.
What did Top Hat want to achieve with Top Hat Test?
"We wanted to:
Provide educators with an easy way to create and administer tests
Provide a secure exam experience to ensure the academic integrity of the test
Provide flexibility in the security options to support a variety of test scenarios
Provide an easy in-test experience for students
"In order to do that, we needed to monitor and analyze student activity during the test to detect cheating behaviors. If detected, the student is automatically locked out of the test.
"We then wanted to make it easy for an instructor to access a report on these behaviors and decide whether the student should be let back in."
How does an instructor create a test?
"Tests (or quizzes or exams) are made using the 'Exam' option in the Top Hat app. Instructors have the option of creating their own or pulling in pre-made questions from the Marketplace.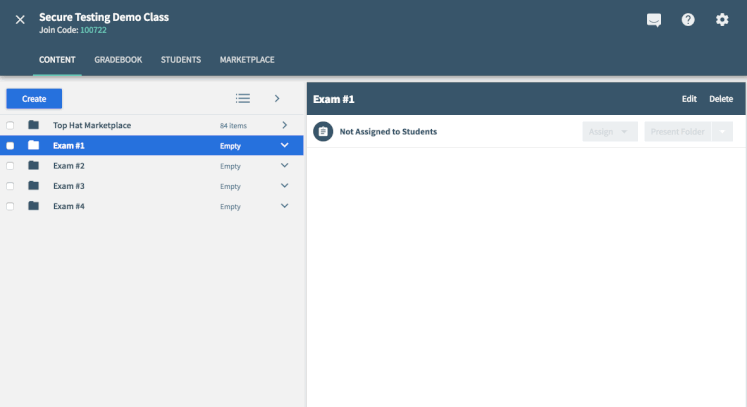 "When an instructor starts a test, an alphanumeric unlock code appears. In order to take the test, students have to input the same code on their devices."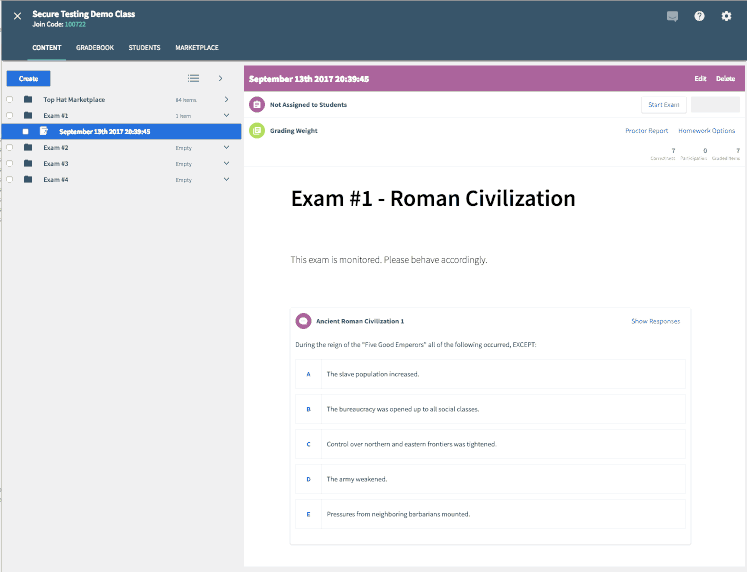 How does the testing process work for students?
"To take a test, students select the test from the Top Hat app on their device. They'll then be prompted to enter the unlock code supplied by the instructor.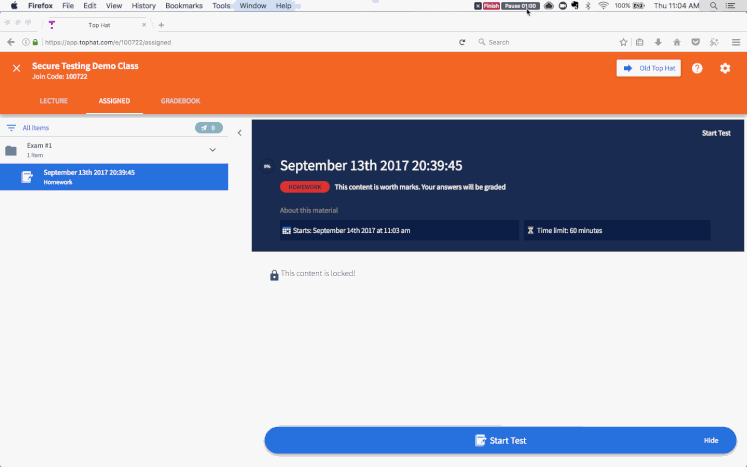 "If at any point during the test a student leaves tophat.com (i.e opens another browser on their laptop or device), they will be warned that they can't return to the test. If they proceed, they will be locked out and only the instructor can let them back in."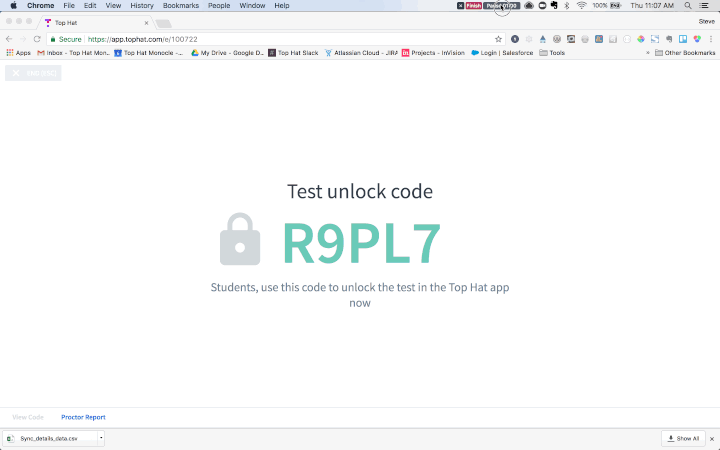 What information is supplied to professors during examinations?
"If a student reaches a certain threshold of questionable behavior according to the algorithm, the Top Hat app will lock him or her out. The student's name will then appear in a real-time report generated in Top Hat that updates with the list of students who have been locked out.
"Using this information, the instructor can make the decision to allow a student back into a test. Instructors also have the option to manually lock out a student if they see him or her exhibiting behavior that isn't automatically tracked in Top Hat."
What happens when the exam is over?
"Students hit 'submit' and then can view their grades in the Top Hat gradebook once grades have been tallied."
You've been testing this with a couple of instructors and students in different locations in North America. What's the feedback been like so far?
"Feedback has been generally positive, even during our closed beta stage. We plan to evolve Top Hat Test over time. It's a feature that solves a big problem for a lot of instructors.
"Our customers are also thrilled to now have everything they need to teach a course in one place. Top Hat offers interactive content, formative assessment for inside and outside the classroom, and now, with the introduction of Top Hat Test, a summative testing capability. Instructors are reacting very positively to having all of this functionality in one integrated tool."
Free Ebook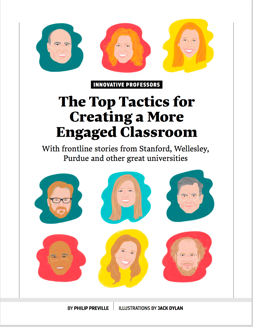 Thirteen of North America's most innovative professors want to share classroom tips and tricks with you.
Find out how in our free handbook, The Top Tactics for Creating a More Engaged Classroom
Related pages
Learn how easy it is to make a test with Top Hat