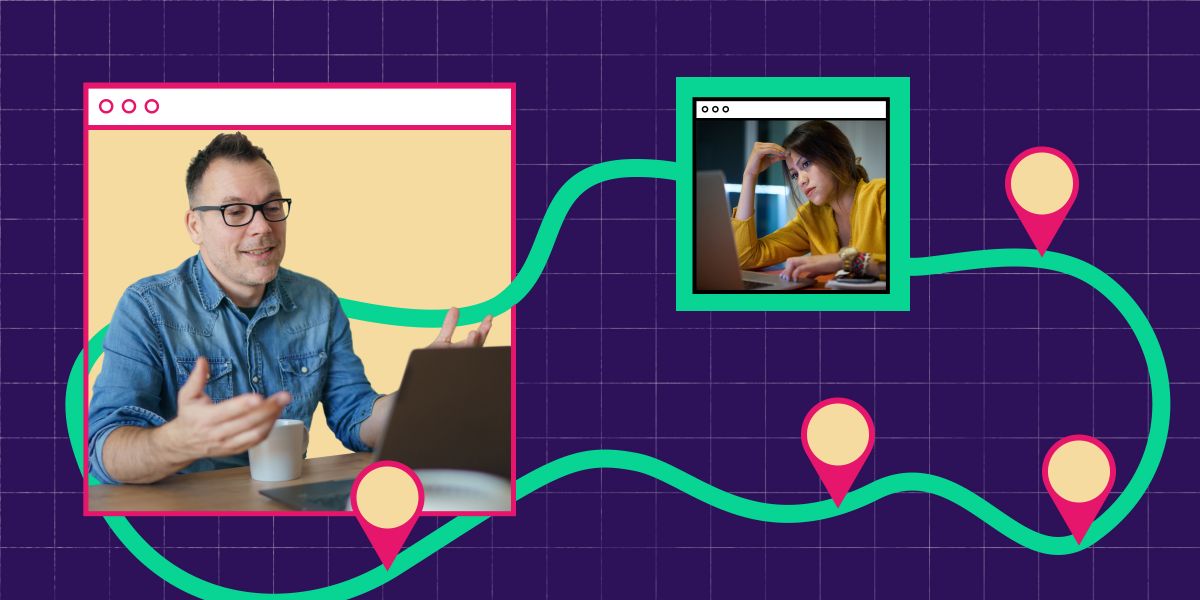 Higher education doesn't come with a how-to guide—and the COVID-19 pandemic has only heightened students' anxiety and uncertainty surrounding their degree-long journey. This is especially true for first-generation college students. In the 2015–2016 academic year, 56 percent of undergraduate students in the United States were considered first-generation1, meaning they were the first ones in their immediate family to attend higher education and obtain a college degree.
In the 2015–2016 academic year, 56 percent of undergraduate students in the United States were considered first-generation
With online and blended learning becoming the new normal for the foreseeable future, it's easy to recognize that first-generation students—who don't have the ability to ask their loved ones about what to expect from higher education—will need support from faculty members. For professors, an additional layer of empathy and exploring new resources, support services and teaching approaches to maximize academic success will be key for the fall 2020 semester and beyond. Below, we recommend some of the ways faculty members can meet first-gen students' needs—and help them thrive.
Minimize uncertainty and confusion around expectations
Challenge
The first few weeks of college life can be a culture shock. One of the biggest challenges first-gen students face in the shift from high school to higher education is navigating the new level of expectation that comes with assignments, lectures and more. It's also possible that English may also be a second language for many first-generation students, while some may be bi- or multilingual. As such, communicating expectations or course requirements risk getting lost in translation.
Strategy
There is no such thing as over-communicating—especially in an online learning environment. It's important to simplify information using common terms or analogies to put tricky concepts into practice. Asking for support from TAs in reviewing course criteria can also help eliminate confusion for first-generation college students who may be encountering these expectations for the first time.
Put it into practice
1. When in doubt, overexplain
No two students have the same pre-existing knowledge. Provide transparent explanations on course objectives and assignment guidelines—even for criteria that may seem 'obvious.' Clarity and explicitness from the start of your course can help first-generation college students fully understand what is expected of them. It also gives them more time to ask for support in advance of assignment due dates. Make sure to alert students to course-specific requirements such as which referencing format you prefer and activities or events that students can attend to receive extra credit.
2. Play to first-gen students' strengths
Understand how first-generation college students' prior experiences can be applied to course content. This can be done through open discussion forums, inviting students to your office hours, or administering diagnostic assessments that will indicate what students know. You can then leverage these insights to provide a more personalized learning experience—one that prioritizes student success in their college degrees and eventually, their career paths.
3. Check for bias in course design
Without realizing it, your assignments or course design may be biased against students who have had little familiarity or interaction with the higher education system. Have your TAs—especially those who hold first-generation status—review and complete assignments in advance to ensure all students encounter a level playing field.
Navigating higher education's price tag
Challenge
A college degree is expensive. Tuition is only one piece of the picture: textbook fees, transit costs, room and board and other ancillary charges quickly add up. On average, the yearly cost of textbooks at a four-year college program in the United States is $1,250.2 However, in 2014, first-generation college students on average paid 17 percent3 more per textbook compared to non-first-generation students, who had more experience navigating the used textbook market.
First-generation college students on average paid 17 percent more per textbook compared to non-first-generation students
Strategy
Reducing barriers to learning materials is essential. Financial aid, FAFSA and pell grants only go so far. For first-generation students—and especially those who come from low-income families—accessible, low cost materials can be the difference between completing readings and not coming to class prepared. An effective strategy is abandoning expensive, outdated print textbooks for digital courseware that can be constantly updated as information becomes available.
Put it into practice
1. Consider OER
Open Educational Resources (OER) offer a cost-effective solution in higher education. These materials are publicly accessible and allow for free use and redistribution. Review rubrics can help expose discrepancies with the quality of your chosen OER. These rubrics also provide processes and tools for evaluating the impact of your curriculum design on learning outcomes—in order to maximize academic success.
2. Alert first-gen students to rental or buy-back programs
Rental programs are a popular option given the hefty price of brand new books. The key is ensuring all students know about them. Thirty (30) percent of students say that they prefer to rent used textbooks over buying them new. Some campuses offer buyback programs and there are also plenty of affordable courseware solutions beyond your campus' bookstore. Alert students to these textbook support services early in the semester and help them save big.
3. Browse the Top Hat Marketplace
Top Hat's Marketplace houses thousands of textbooks and discipline-specific question packs, available at a fraction of the cost of a traditional print textbook. Professors also have the freedom to author their own book while drafting new chapters as often as they like. The capabilities of interactive courseware in the Marketplace exceed those of traditional print books, offering the ability to seamlessly track completion and comprehension of course material with in-line questions. First-generation college students are supported financially and academically, providing them with interactive simulations that put difficult concepts into practice.
Prioritize an empathetic college experience
Challenge
The transition from high school to the first year of higher education can be daunting—especially for first-generation students who may have little-to-no familiarity with postsecondary education. In the new normal where online courses are in full force, learning can be an especially isolating experience, which can impact how adequately students feel prepared or supported beyond your classroom.
Strategy
Form an online learning community from the start of your course to make it clear that you're an important support system for first-generation students. Explore ways to connect with your students both in and out of your class. Opportunities for peer collaboration through social events and networking activities can also help students strengthen bonds among and with their classmates.
Put it into practice
1. Find ways to connect with first-generation students early on
If you were a first-generation college student, let your class know. This simple practice provides a humanizing layer and may even invite first-gen students to learn more about your background. By connecting with students from the start of your course, you automatically position yourself as a mentor and a role model for them to turn to.
2. A college degree with experiential elements
First-generation student Alecea Standlee calls for a mandatory 'Introduction to College Life' course or first-year experiential element integrated into the undergraduate curriculum. A specific course designed to help first-gen students through peer mentorship while fostering collaboration and communication can be beneficial in the long-run. Peer mentors—some of whom may be first-generation students themselves—may help pupils feel comfortable in disclosing concerns or anxieties in an informal, supportive environment.
3. Support student success in—and beyond—your classroom
The college experience is all about learning—academically and socially. With higher education taking an increasingly digital route, you may want to alert students to virtual networking opportunities or events that can help kickstart their research or career paths. Within your course, consider inviting guest speakers or alumni who are first-generation college students to talk to your class about leadership and success.
In a study4 by George Frogge, Assistant Professor, and Kathryn Woods, Associate Professor at Austin Peay State University in Clarksville, Tennessee, 55 percent of first-generation American students preferred face-to-face classes to in-person or hybrid ones. Only 19 percent preferred fully online classes. Virtual 'poster days' where students synchronously present their research can also replicate the face-to-face learning environment that first-gen students enjoy, while allowing students to form connections with their peers.
4. Support systems start with faculty
Stay available via virtual office hours and let first-generation students know that you're there to help. Remind students that anything shared will be kept confidential. You may also want to refer students to your school's guidance counselors, wellness center or any campus support services dedicated to first-generation college students. Creating an empathetic, inclusive environment makes it clear to students that you have care and concern for them and only further personalizes their college experience.
Ensure you plan your future courses with first-generation college students in mind. Our Ultimate Guide to Online Teaching, filled with actionable insights, toolkits and more, can help you maximize student success regardless of where learning takes place.
References
Center for First-Generation Student Success (n.d.). Fact Sheet 1: Demographic Characteristics and Postsecondary Enrollment. https://firstgen.naspa.org/files/dmfile/FactSheet-01.pdf
National Center for Education Statistics (n.d.). Digest of Education Statistics. https://nces.ed.gov/programs/digest/d13/tables/dt13_330.40.asp
Hill, P. (2016, February 25). Students Are Spending Less on Textbooks, but That's Not All Good. https://www.chronicle.com/article/Students-Are-Spending-Less-on/235340
Frogge, G. & Woods, K. (2018). Characteristics and Tendencies of First and Second-Generation University Students. College Quarterly, 21(2). http://collegequarterly.ca/2018-vol21-num02-spring/characteristics-and-tendencies-of-first-and-second-generation-university-students.html