Deliver engaging and interactive courses
Elevate engagement with interactive learning materials
Use 14 different question types—including multiple choice, click-on-target and numeric answers—to introduce new concepts, reinforce understanding of topics, and assess learning.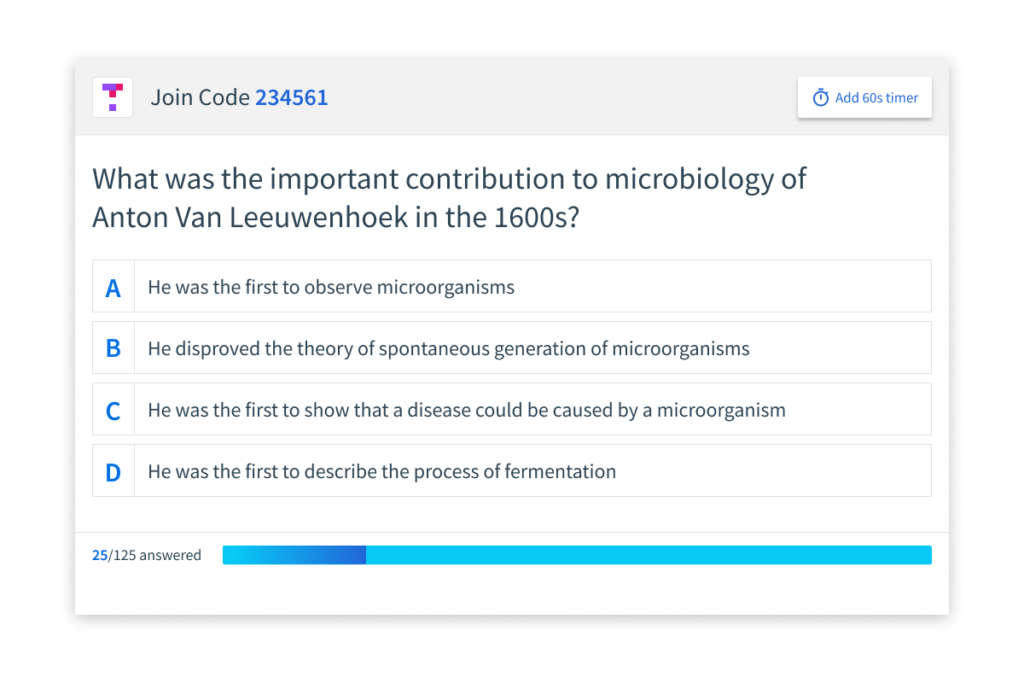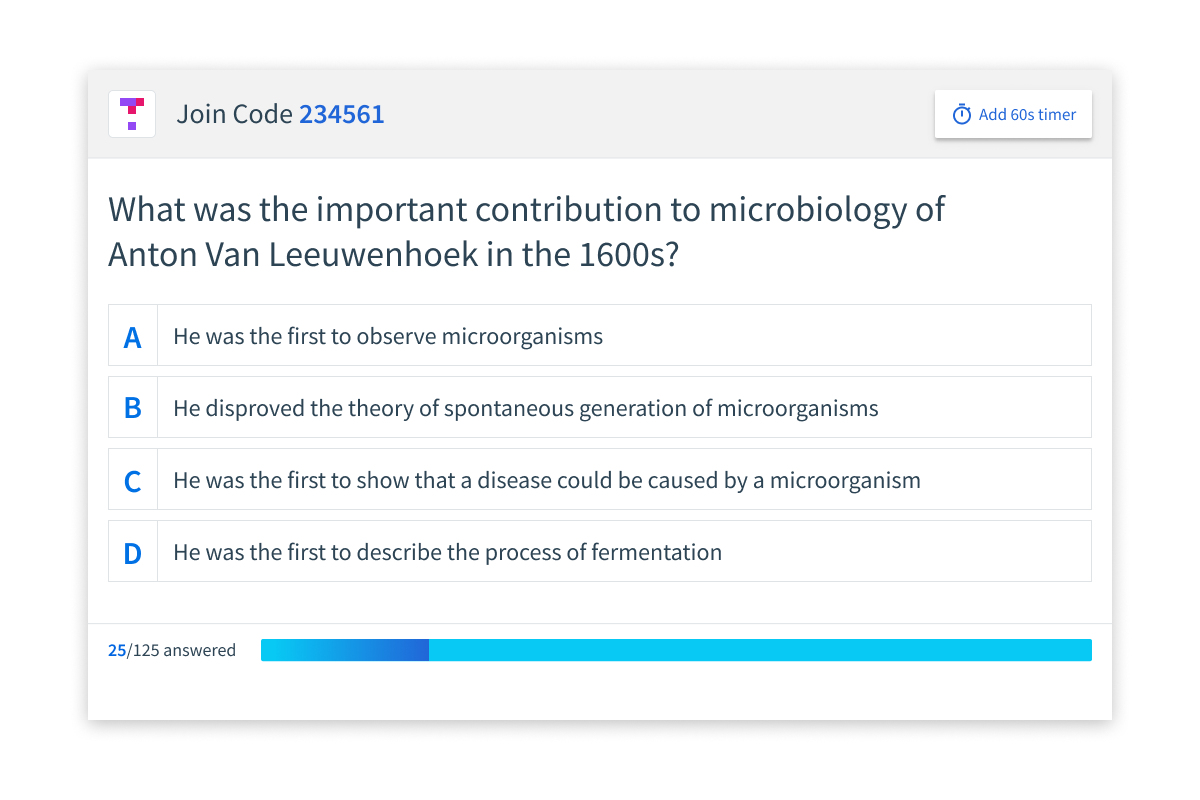 Easily access actionable, data-driven insights
You'll receive a Weekly Course Report that highlights struggling students—with steps to help you get them back on track. Use these insights to tailor your future lessons.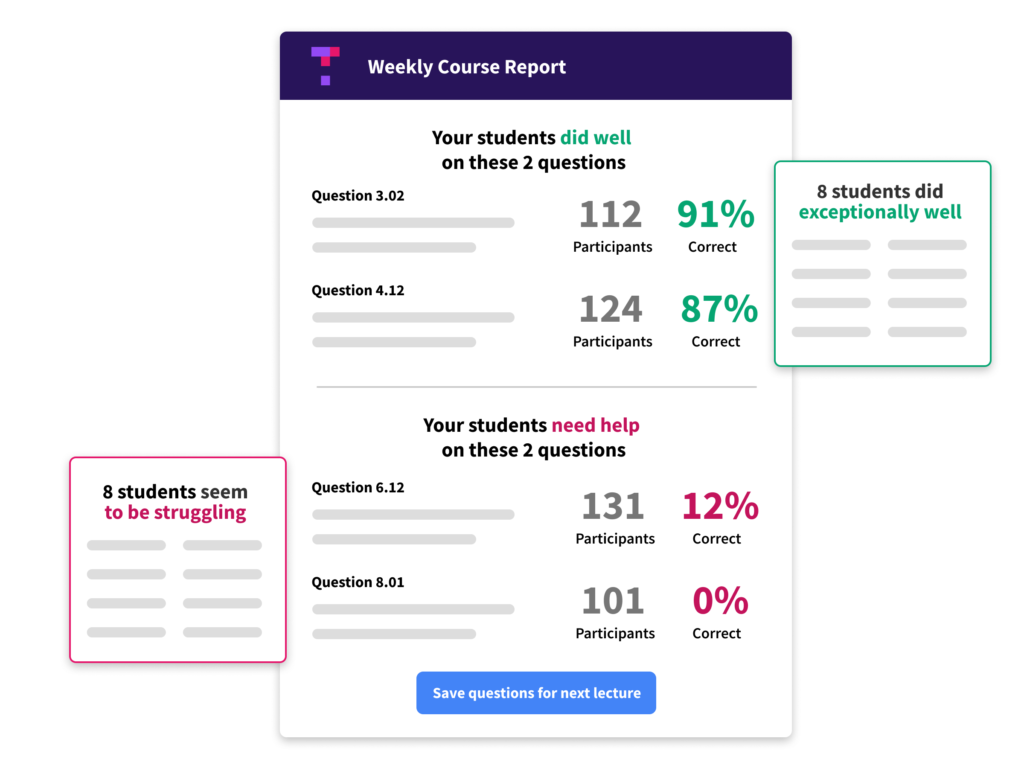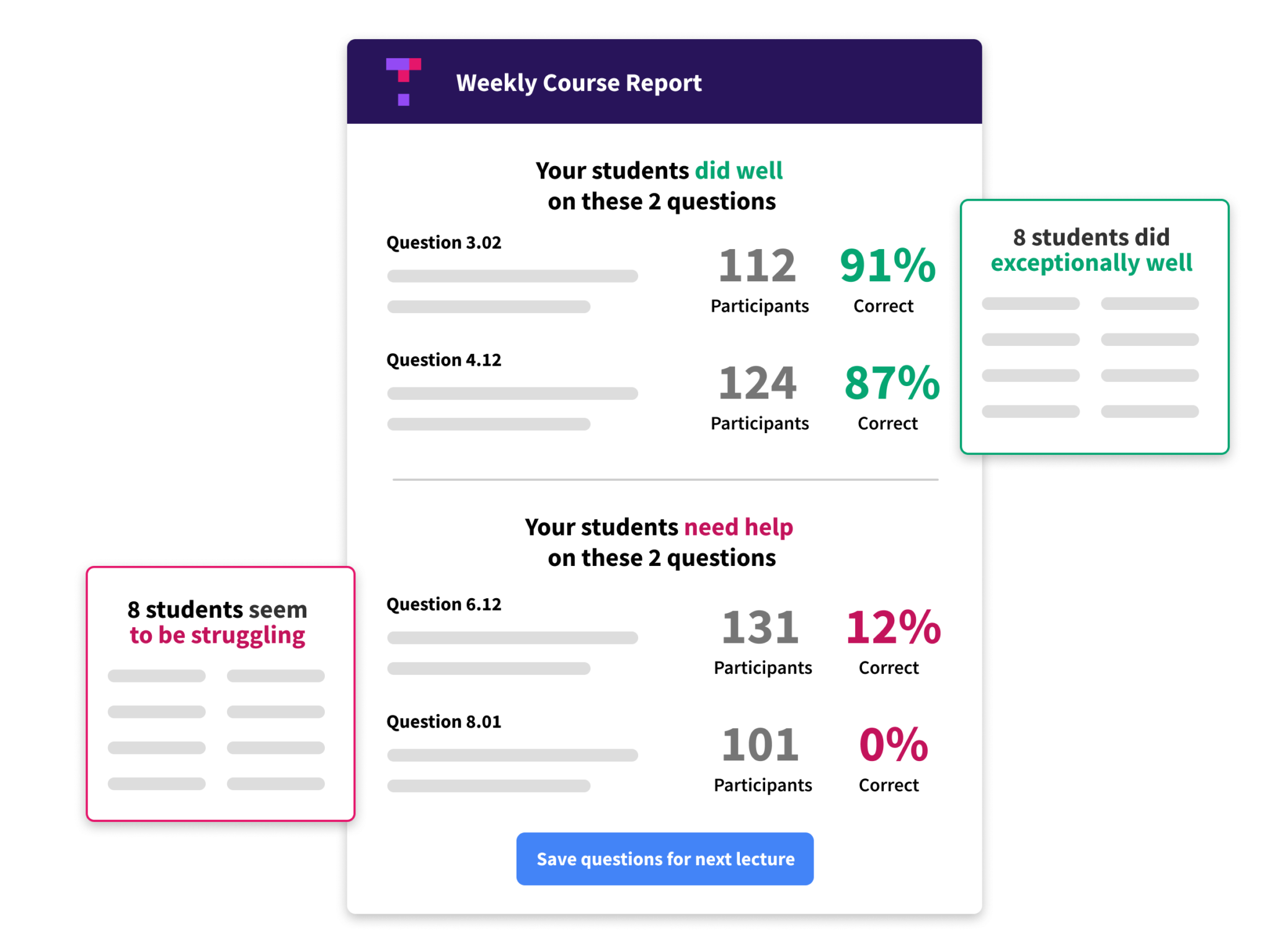 Host engaging discussions
Drive student collaboration through discussion threads. Keep the communication going by running discussions outside of class.