There are many responsibilities faculty juggle, but the invisible work of course administration probably ranks both among the most time-consuming and least rewarding. One recent study at Boise State University found that faculty spend nearly the same proportion of their time preparing for their class (10.7%) as they did actually teaching (12%).
Moving coursework online to automate some grading tasks, gaining back time formerly spent at the copy machine, is only half the battle. But, with the right tools and a little bit of extra admin time front-loaded early in the semester, you could benefit from a course that almost runs itself. Here are four ways to automate more of your course administration using Top Hat.
Subscribe to Top Hat's weekly blog recap
Get the best posts of the week delivered to your inbox:
Schedule ahead
Stay on track throughout the term, automate the distribution of new assignments and set expectations by scheduling all the assignments and readings at the very beginning. If you assign a textbook or readings for your course in Top Hat, you can schedule all of your chapters in advance, making them available to view and based on dates in your course syllabus. You can even pre-set assignments to stay available in review status after the due date, so students can keep practicing the concepts to prepare for midterms and exams (without necessarily earning extra points).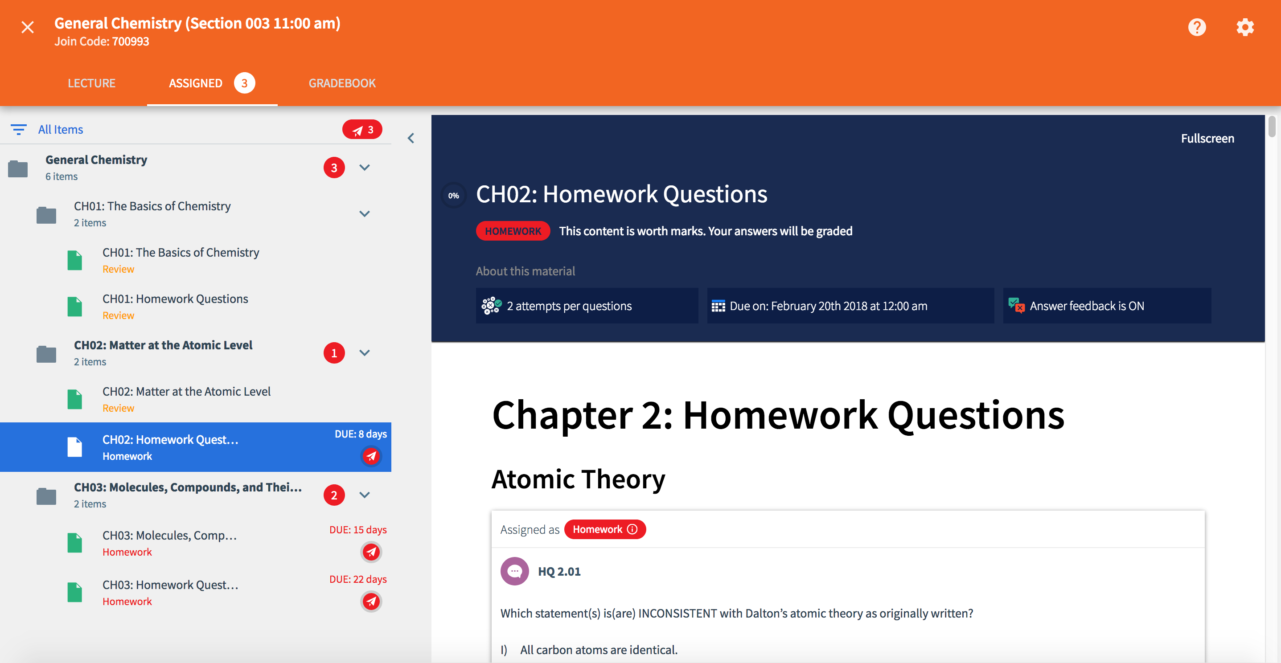 Give your course a little structure
Use folders to organize your course and determine the summary grades in your gradebook. Not only are folders an excellent tool for organizing all of your course materials in a digital platform, but in Top Hat, you can also use them to determine the way grading information is presented to students in their gradebook.
For example, you can organize your assignments into folders based on chapter, if you want to clearly see how students are doing on a chapter-by-chapter basis. Your students will get the same view summary view by each chapter on their end, preventing confusion and saving you time.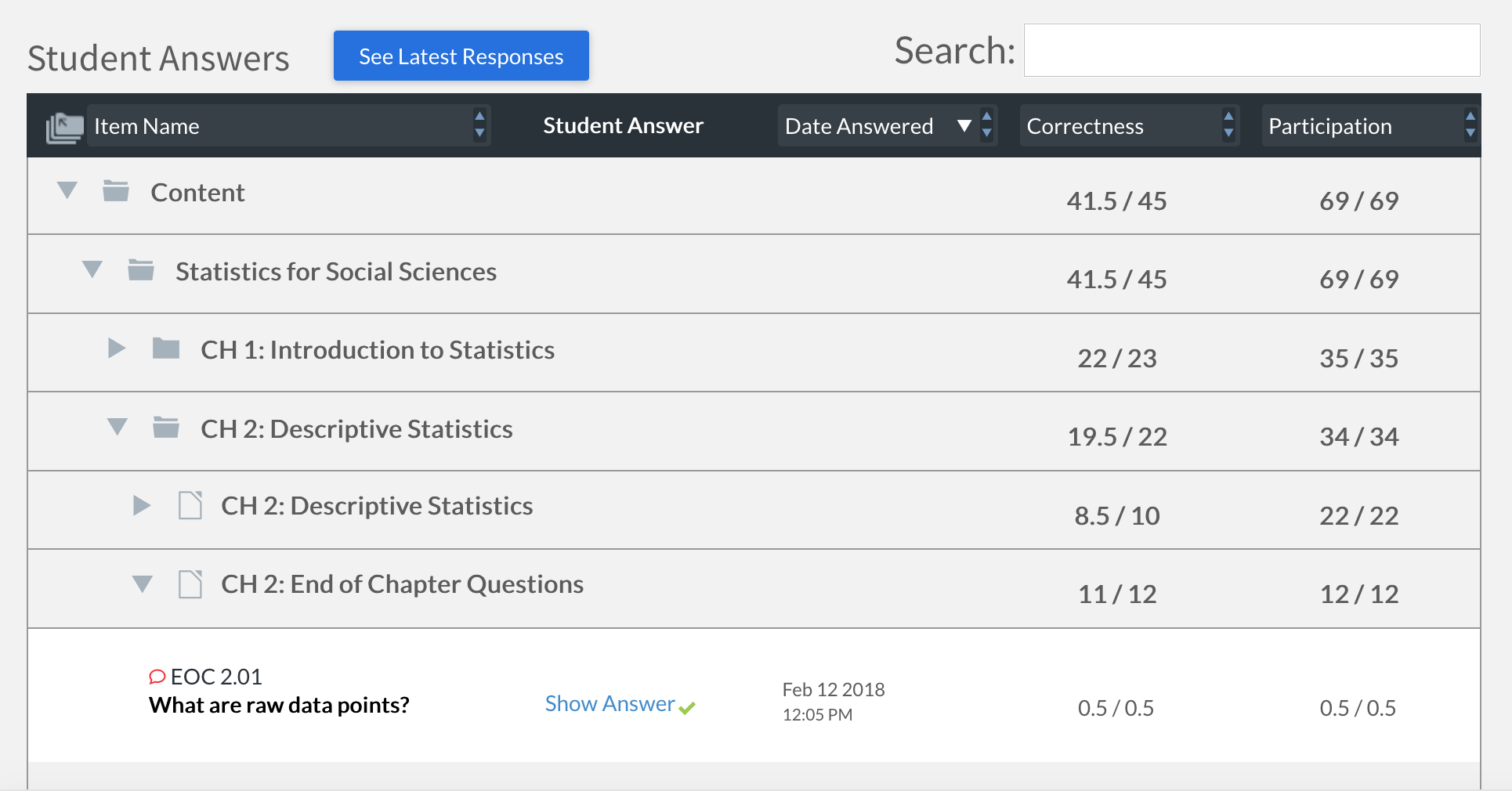 Set your key preferences as defaults
Save time while writing questions by setting your default course grading to your preferred correctness/participation point split. If you use Pages, you can also determine grading by setting the total points that can be earned for a full textbook chapter or assignment, and allow Top Hat to do the work of breaking that total down question-by-question.
Similarly, using a timer on the questions you ask in class is an effective way of keeping track of precious class time. Just as with grading, expectations will be set so your students will get used to responding in a specific amount of time.

Accommodate different needs upfront

 
You can also account for students who may need more time or alternative due dates to complete assignments — making it easier for you to run an equitable and accessible course online. With our new assign flow, currently available for beta testing, you can simultaneously assign the same item to different students with different schedules. You can also clearly see the details of all assignments that have been set to make sure your automated course is running the way it should be.

Read more about how to use Top Hat's extensive course administration features in the Top Hat Success Center, our comprehensive knowledge base:
More suggestions on how to get the best out of Top Hat:
Our free e-book on academic work-life balance has personal tips that can help you avoid burnout. Download Work-Life Balance, a Handbook for Professors.
Related pages
Learn more about Top Hat's gradebook software
Learn more about Top Hat's classroom scheduling software