Poll Everywhere vs. Top Hat
Poll Everywhere
Poll Everywhere is a simple web-based application for audience participation. Used in higher learning institutions, Poll Everywhere allows instructors to gather feedback from students in the classroom by embedding polls, questions, and competitions into presentations.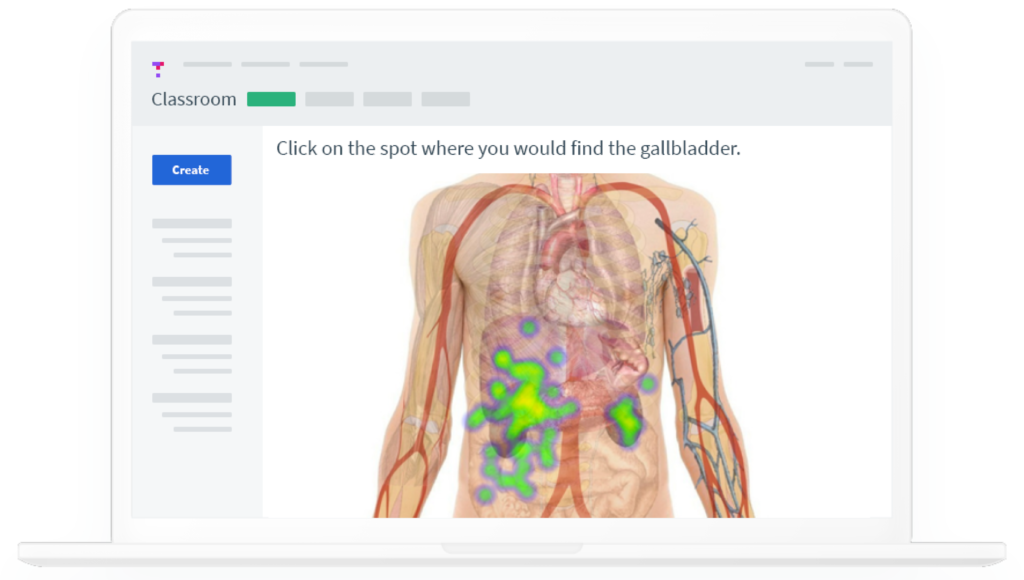 Top Hat
Top Hat is the only all-in-one teaching app that enables professors to facilitate active learning and get feedback on student progress before, during, and after class. With Top Hat you can:
Make your presentations interactive with polls and assessments
Get feedback on student progress
Save time with automatic grading
Adopt and customize premade course content
Poll Everywhere alternative? Here's how we compare:

More question types
More question types
Engage students with ten different question types—including click on target, video assignments, and drawing questions

Secure attendance
Secure attendance
Track class attendance and auto-assign grades by prompting students to sign in on their devices

Class discussions
Class discussions
Ask questions that may not have a simple or absolute answer with Top Hat's versatile discussion feature

Ready-made question packs
Ready-made question packs
Choose from hundreds of customizable question packs across a variety of disciplines in the Top Hat Marketplace

Ease of use
Ease of use
Top Hat's Presentation Tool is designed to integrate with your preferred presentation software, whether it's PowerPoint, Keynote, or any other application

Real-time feedback
Real-time feedback
View student progress, identify struggling students and offer extra support with Top Hat's Gradebook and Weekly Course Report

Dedicated support
Dedicated support
Industry-leading instructional design and technical support for educators and students
Create your perfect course with Top Hat's all-in-one teaching platform
Before class
During class
After class
Create an inclusive learning environment with Top Hat
Teaching inclusively means designing and teaching courses in ways that foster talent in all students. Top Hat is dedicated to designing our websites, applications, and features so that they are accessible to as many users as possible.
Compared to Poll Everywhere, our dedicated support and instructional design teams will help you cater Top Hat's platform to the specific teaching and learning needs in your course. Interactive readings, assignments, and lecture slides are available before, during and after class so professors can minimize learning inequalities and help more students succeed. As an instructor, when you switch over from Poll Everywhere, you also receive regular feedback from Top Hat so you can see how many students are having trouble with a particular concept or skill.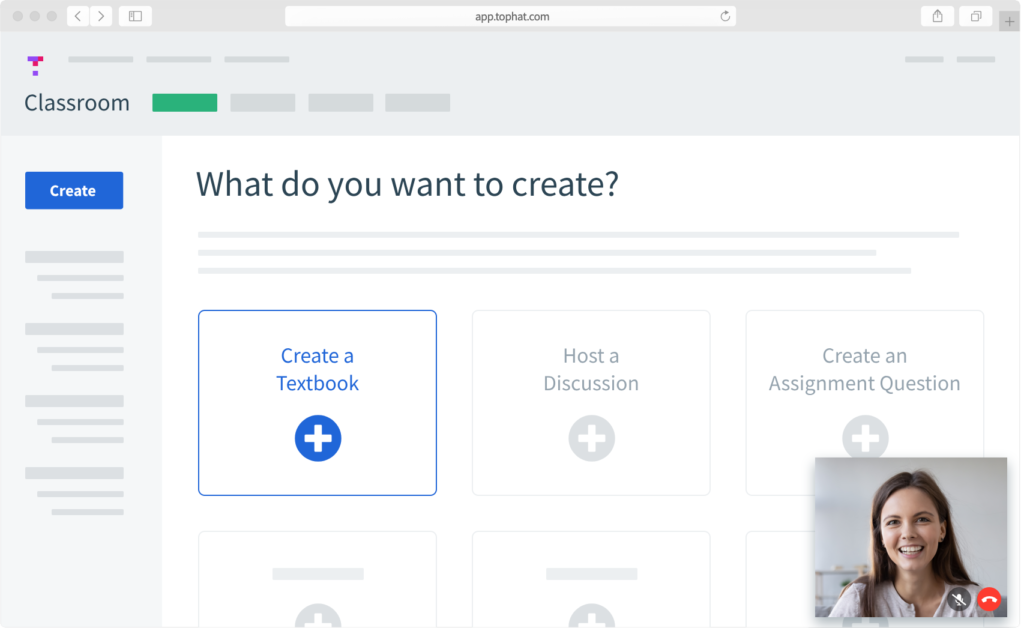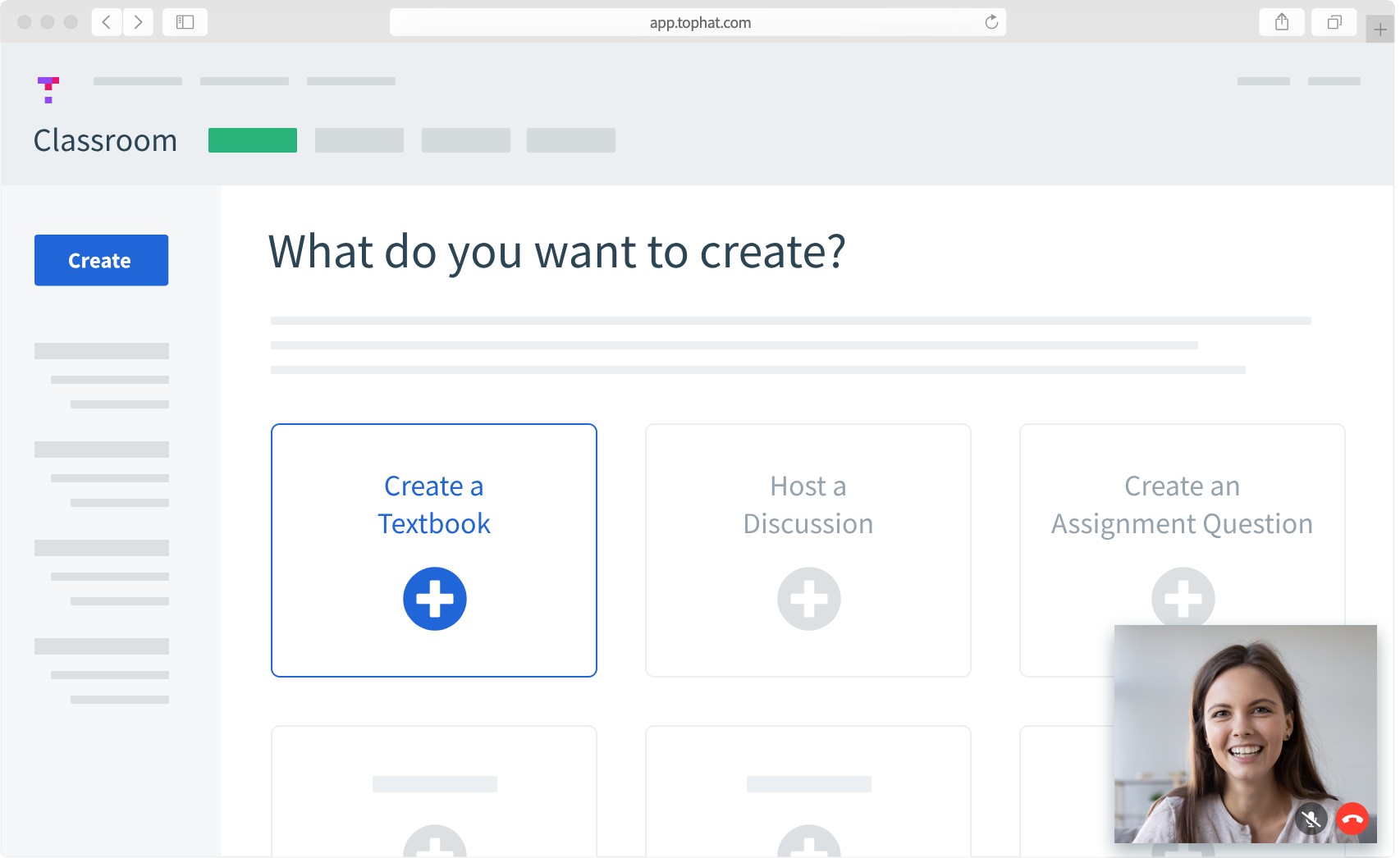 Frequently asked questions
Can I use Top Hat with PowerPoint?
Yes, your slides can be edited using the full functionality of PowerPoint. Top Hat's Presentation Tool will save you from having to switch back-and-forth between windows.
Is Top Hat secure?
Top Hat takes user data security extremely seriously and we have numerous technical and operational measures in place to ensure that customer data remains safe.
Can Top Hat track the student's locations?
Top Hat is not tracking your location all of the time, only when you are participating in a secure attendance session.
How much does Top Hat cost?
One term costs students $30; for professors it's free.
Sign up for a free demo below!