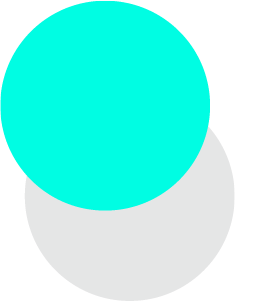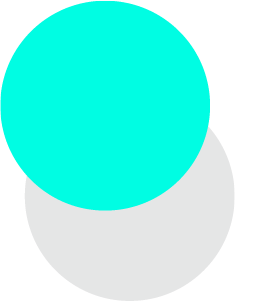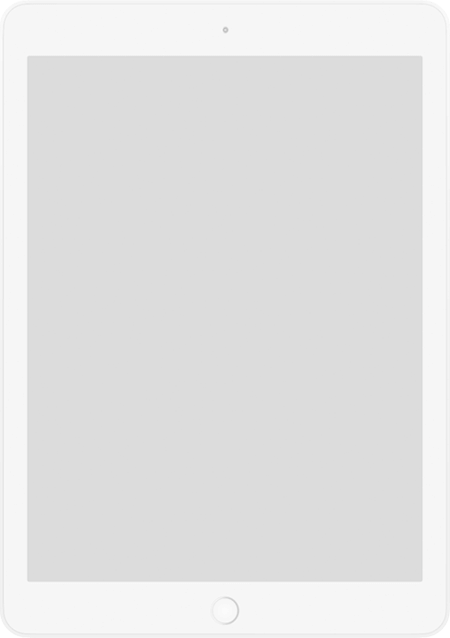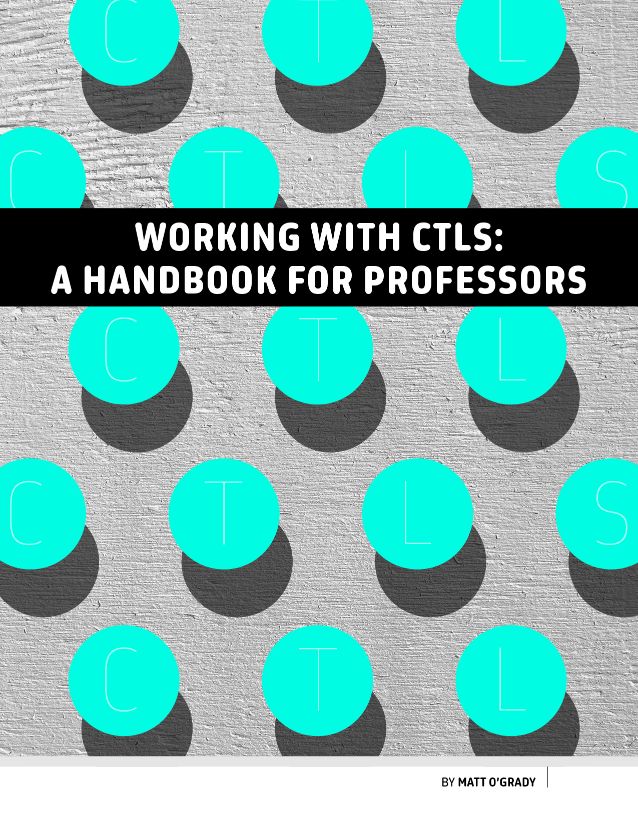 Guide
Working with CTLs: A Handbook for Professors
Not long ago, the improvement of teaching strategies and the study of how students learn were considered an afterthought at many institutions of higher learning.
But as we learn more about how students absorb and retain knowledge, centers for teaching and learning (CTLs) have sprung up at just about every university and college in North America. CTLs have become a valuable resource for professors trying to make their mark in the classroom.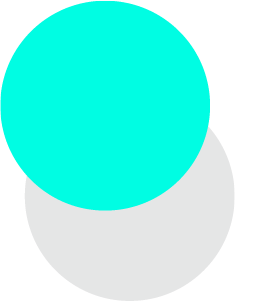 What's inside this handbook
In this handbook, freelance journalist and college instructor Matt O'Grady discusses the ways in which CTLs can help professors (testing technologies and providing access to cutting-edge pedagogical research are just two), and how doing so can lead to improved learning outcomes for students.
Essential tips and resources for:
Professors and instructors
Post-secondary administrators
Educators struggling to connect with Generation Z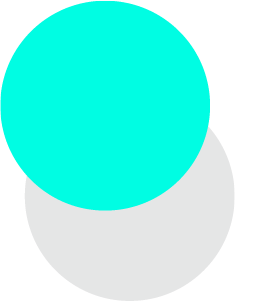 With this handbook, you'll learn how:
CTLs have evolved to become a key component of modern universities
CTLs save professors time by sharing previously vetted pedagogical resources
Ways in which professors can work with CTLs to improve learning outcomes on campus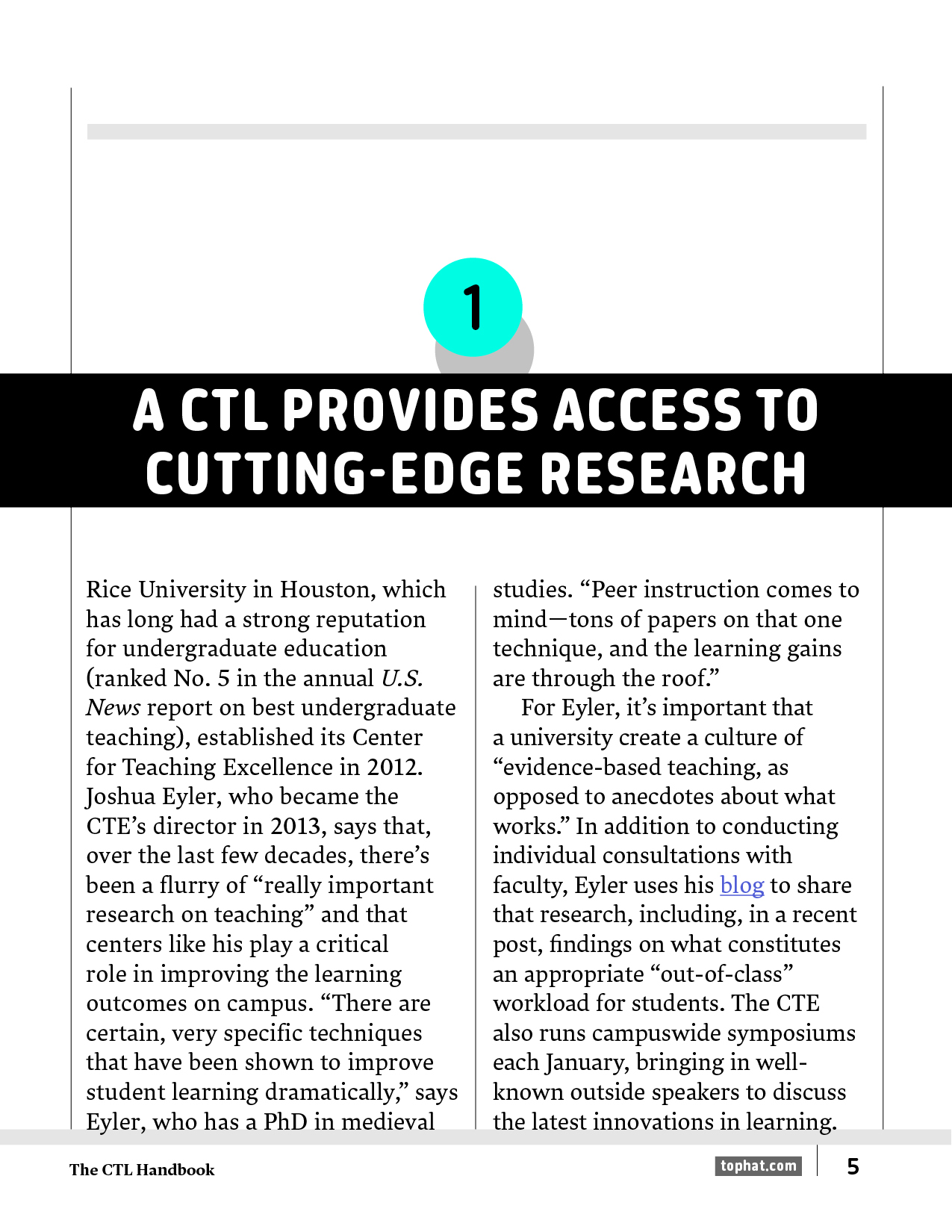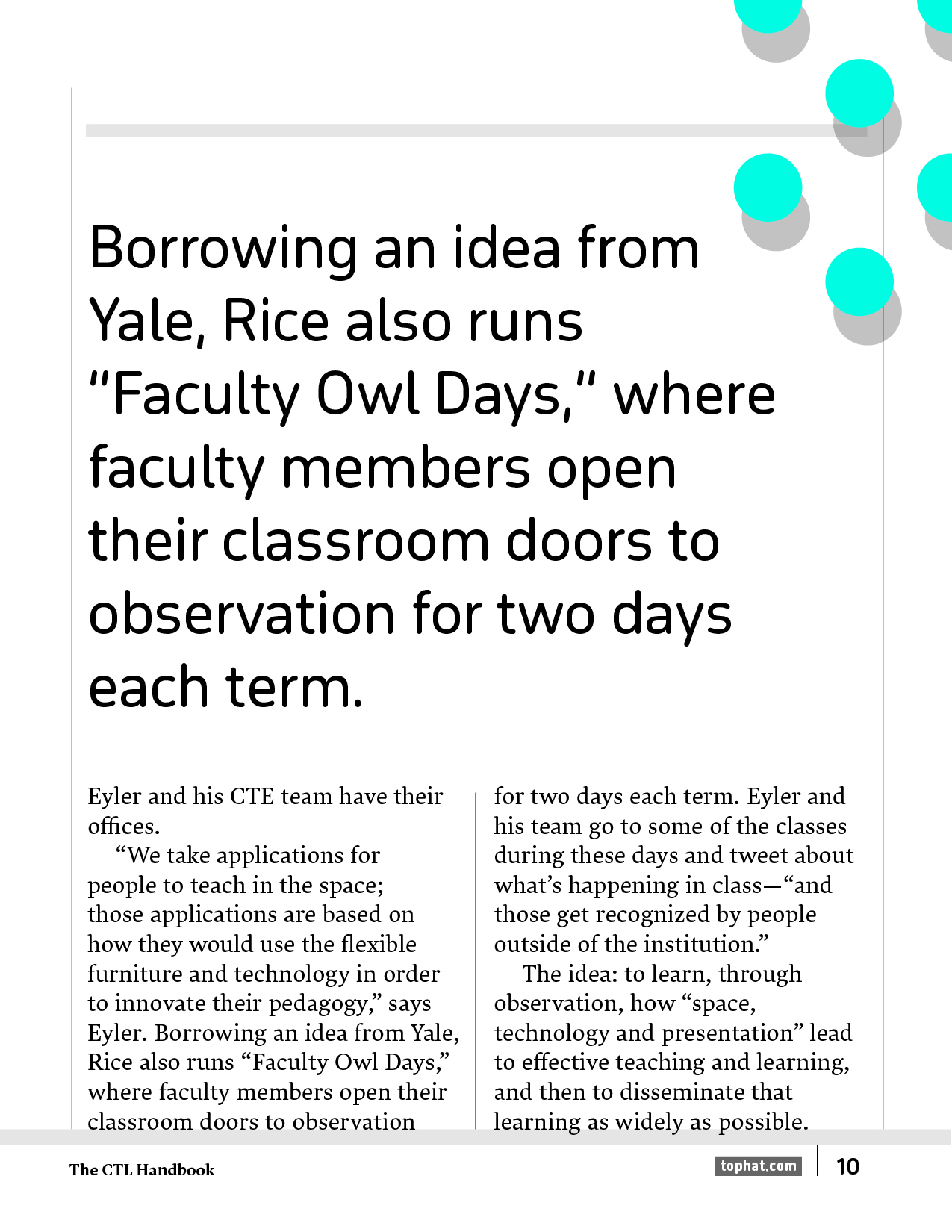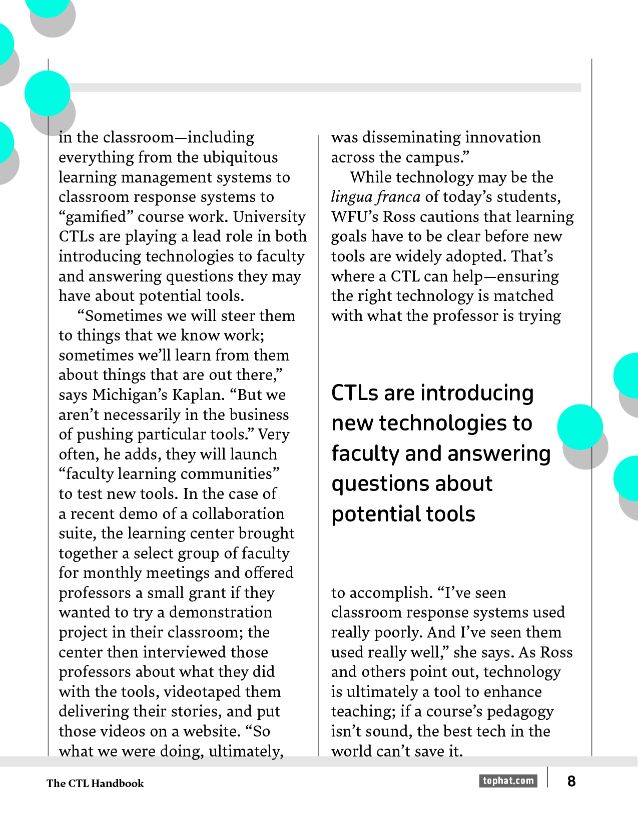 Ready to get started?
Contact us to book an online walk-through of our platform. We can answer your questions and set up your course on Top Hat.
Book a demo
Have questions about pricing or want a custom demo? We'd love to help.