Educators today know all too well the challenges present in—and out of—the higher ed classroom. Social media distractions. Student unpreparedness. Material that becomes outdated quickly and is not representative of a changing world. The good news? The right teaching methods and tools can make all the difference when it comes to keeping students engaged.
Top Hat recently surveyed 2,071 undergraduate students who learned with our platform and interactive textbooks in the Fall 2021 semester. A common thread: Top Hat's dynamic courseware is a game-changer in keeping students engaged and actively learning before, during and after class. Below, we share key takeaways for those seeking to find ways to deliver meaningful, engaging and student-centered learning experiences.
→ Browse the Top Hat Catalog for hundreds of dynamic textbooks
Students are more aware than ever that digital doesn't mean dynamic
Generation Z is used to interacting with personal, timely and relevant content outside of academia. So why not incorporate materials that check this box within your course? With Top Hat, educators can customize content any way they like, representing the unique needs and backgrounds of a digital-first generation in the process. It's what students want—84 percent reported that Top Hat content was more engaging than a traditional textbook.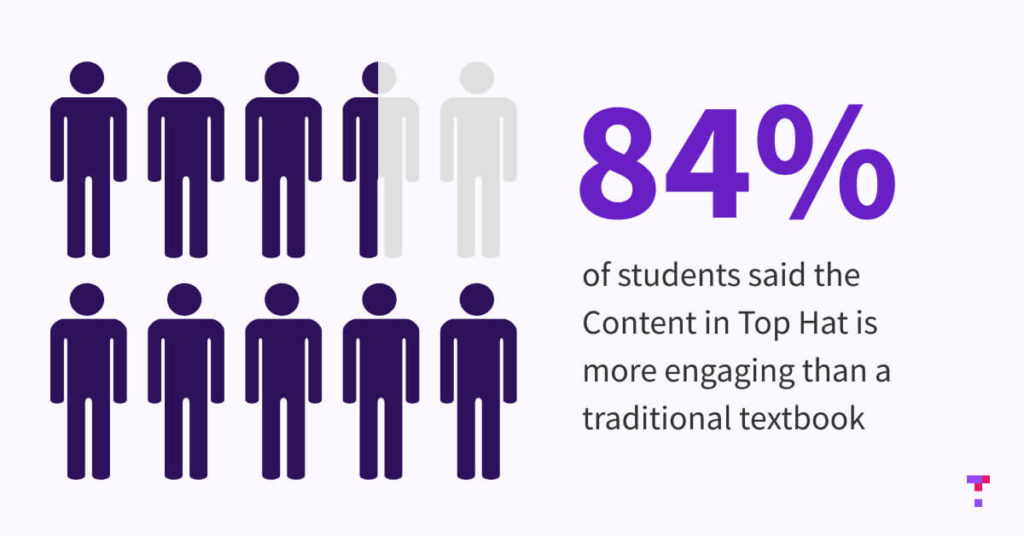 Over the last decade, players in the textbook market have released e-texts with questions and case studies in an attempt to meet the needs of Gen Z. But there's an issue that can no longer be ignored: Digital doesn't mean dynamic. More than three-quarters of learners using Top Hat courseware enjoy the additional interactivity, customization and insights.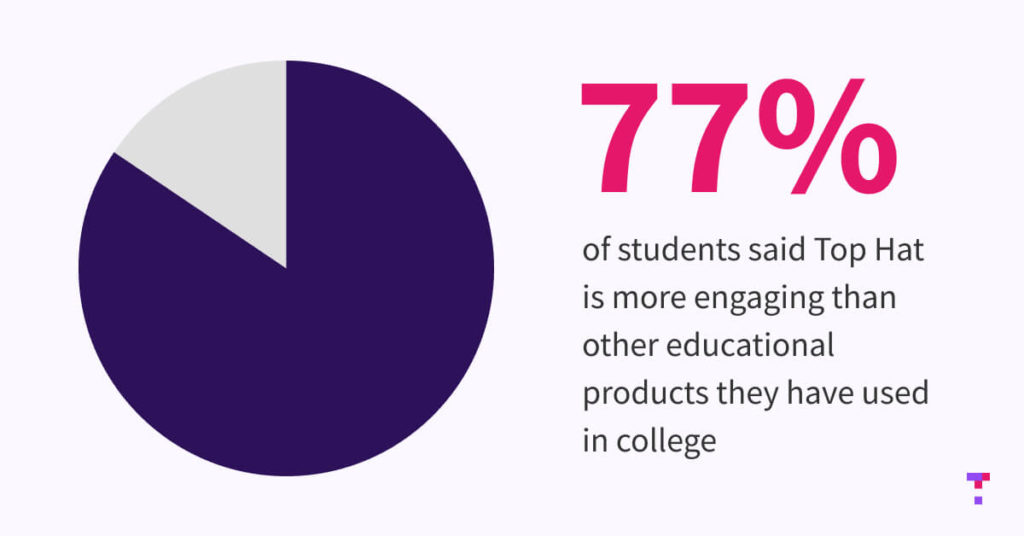 Turn every student into an active and engaged learner
When students feel seen and heard in the classroom, they're more likely to perceive real value from their higher ed investment. Top Hat has helped shore up learning gaps, with frequent and insightful opportunities to check for understanding. This has only helped maintain engagement during, and beyond, class time. "The entire platform was extremely user-friendly. I wish that my entire university used this platform. It definitely contributed to my academic success," shared a student from the University of Southern Maine.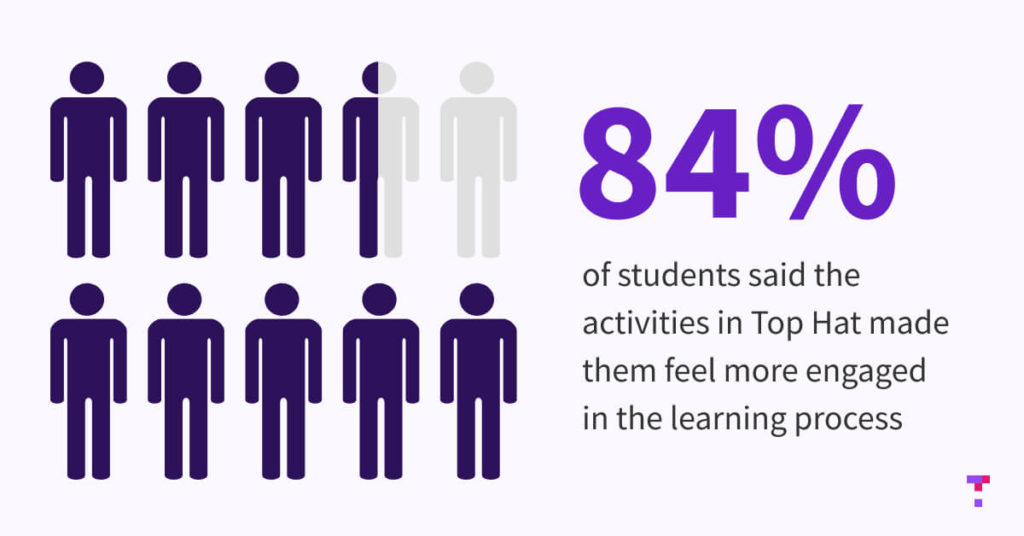 Not everyone feels comfortable reaching out for help. However, the more students are provided with low-stakes assessments, the more opportunities they have to apply and gauge their own understanding of course material. Top Hat polls, quizzes and discussions have played a direct role in creating these opportunities, which have led to better information retention. "Top Hat gave me the opportunity to see what I truly comprehended in the class and what I needed to work on later," said a student from East Tennessee State University.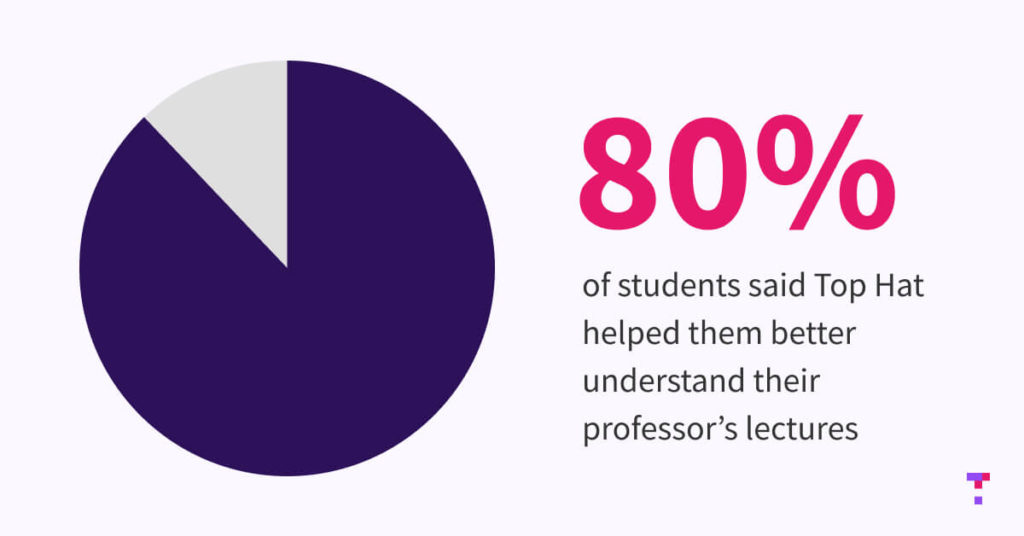 Survey methodology
Survey responses were collected by Top Hat from 2,071 college and university students from across North America between December 6 and December 13, 2021. The top five disciplines represented were Biology, Chemistry, Anatomy and Physiology, Communication and Psychology.
→ Top Hat Catalog: Explore hundreds of dynamic textbooks