Top Hat is the active learning platform that makes it easy for professors to engage students and build comprehension before, during and after class. This interview is part of our recurring series "Academic Admissions" where we ask interesting people to tell us about the transformative role education has played in their lives.
When Lisa Petrides left her teaching job at Columbia University, her colleagues told her she was making a huge mistake. "You're shooting yourself in the foot," they said. "You'll never work in academia again," she heard. "You're making a really bad move." But Petrides had made up her mind. If she was going to affect the kind of change that was needed to improve education accountability and outcomes—through data-informed, knowledge-based decision making—she was going to have to do it outside of the slow-moving confines of academia.
So she left Columbia and founded ISKME, an independent education nonprofit. Sixteen years later, she's still at it. She's the brains behind OER Commons, a comprehensive digital "public" library of open educational resources. And her pioneering research has demonstrated how open access, information sharing and knowledge collaboration can make education relevant to learning, even if it's something that has to be done from the outside.
I was raised in a proud Greek-American family, surrounded by food and relatives, the tenets of Greek culture. My parents were both the eldest children of Greek immigrants and both were first-generation college graduates. There was never a conversation about whether I would go to college. It was just, "What college will you apply for?" When you grow up in a family with a strong immigrant work ethic and a "the only way we are going to make it here is if you are college educated" ideology, this is how it goes.
My father was an electrical engineer and my mom was a college-trained chemist, but as a woman in 1954 she was not given the opportunity to even apply for a job as a chemist. In the late 1960s my parents divorced, and my mom went back to school to become a teacher, which was an acceptable job at the time for mothers of school-age children. She later went back for another Master's degree to become a school librarian.
In the late 70s, I attended University of California, Berkeley. I graduated with an interdisciplinary major, earning a B.S. that combined natural and social sciences in a Conservation and Resource Studies major—essentially, environmental studies. My advisor, an extraordinary teacher and mentor, Professor of Forestry Arnold Schultz, had coined the term "ecosystemology," which early on gave me a keen perspective from which to view the interconnectedness of the world.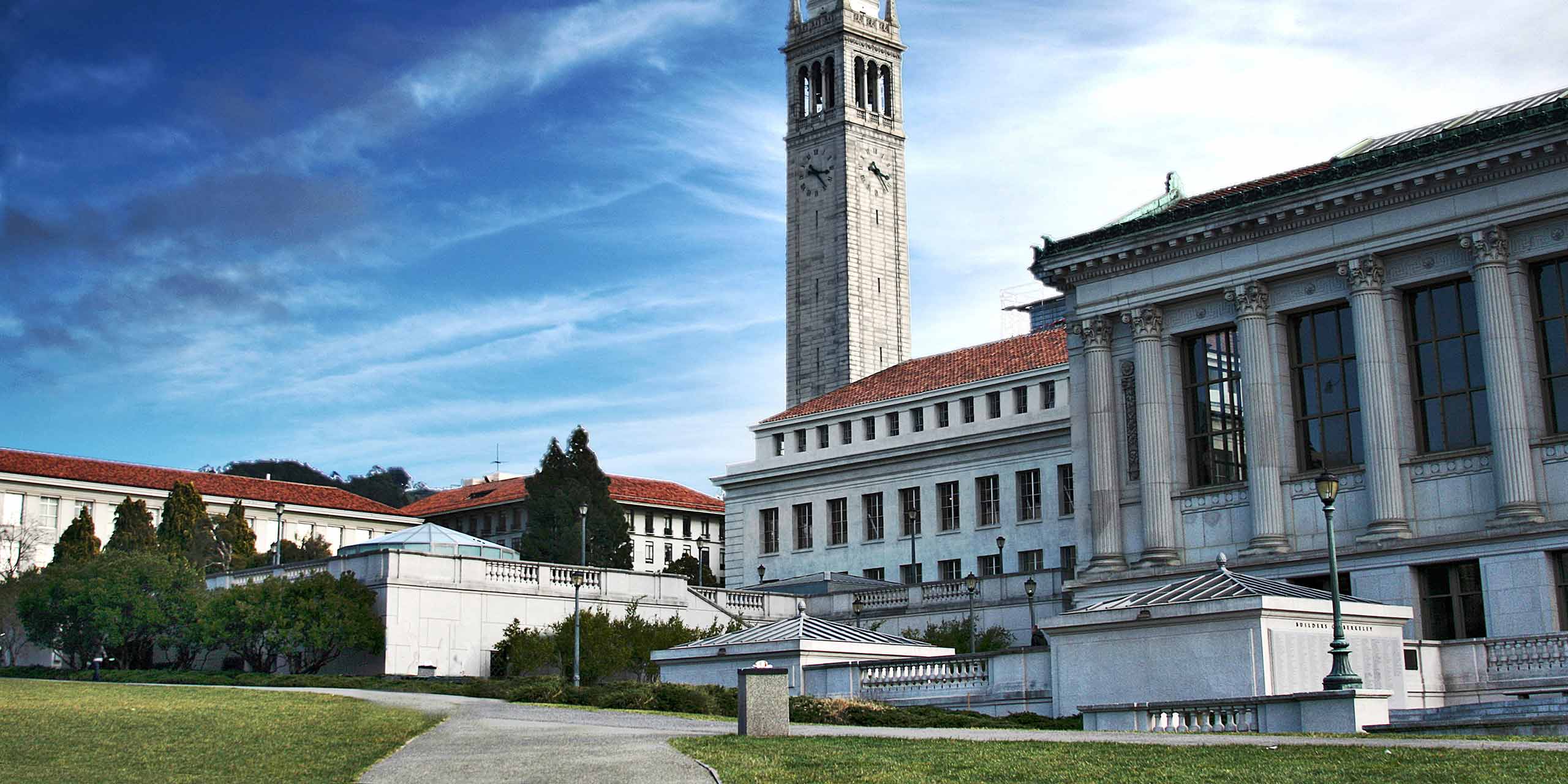 Choosing a major that was both interdisciplinary and also applied, or hands-on, was important for me developmentally. It wasn't just about understanding something in theory. Schultz would take us on field trips for four days out to a forest in Mendocino, where we would learn to observe and carefully notate our surroundings, learning and questioning what we saw. That experience greatly influenced my love and appreciation for the applied side of research.
I had to work part-time and take out school loans in order to afford college. I waitressed at night and on the weekends, and also held a work-study job where I was charged with the responsibility of carrying boxes of punch cards to the computer center on campus for econometrics professors, waiting for the programs to run, and then bringing the results (or the flawed cards) back to their offices. I scraped together any extra money I could in order to host group dinners. Building community was an essential part of my undergraduate college experience; it got me and my fellow students through college together. Being Greek, food is how we bring people together. It's how we solve problems and it's how we love people. Most of the time, however, as a college student, I ate black beans and rice.
When I graduated from college, my advisor wanted me to apply right away to graduate school but I wanted to take some time off. So when I finished at Berkeley, I went to Greece for six months to work on a project that was creating a sustainable environmental model for a retreat center on an island in Greece. Unfortunately the project was defunded before it was finished, and when I returned to the U.S., my advisor wanted to know when I would be applying to grad school.
Between digital and analog
The thing was I wasn't ready to settle into grad school just yet. Instead, I let myself be drawn to a passion I'd had since childhood, which is music. As an undergraduate, I had initially wanted to attend a music school, but was highly discouraged by my parents who told me "that isn't a real career." When I returned from Greece, I started dabbling in audio engineering, volunteered in a recording studio and ended up with a paying gig.
I spent almost five years working in music and sound recording during what was an exciting time in personal computing. It was the mid-80s, when new interfaces were being created to enable computers and instruments to communicate with each other, and it was there that I was first introduced to Macintosh computers. I liked being the bridge between technology and the more traditional ways of recording, and communicating that knowledge to musicians and producers, who at that time didn't know or feel particularly comfortable with the new technology. It was then I began to realize that I was an effective translator between these two worlds.
At the same time, I wasn't fully content working in the music industry—for me, it wasn't intellectually challenging, or particularly progressive—and I knew at a certain point it was time to think about going back to school. A turning point came when I almost got myself fired in a particular recording studio for asking people if they were registered to vote, because this was seen as bringing "politics" into the workplace, which wasn't allowed. By then, I also wasn't so sure that I wanted to do an environmental studies program in graduate school either, much to the chagrin of my undergraduate mentor and advisor.
I decided to enroll in a part-time MBA program at Sonoma State as part of the transition. It's a great school, with professors trained at Stanford and Berkeley. What really intrigued me, not surprisingly, was their program on management information systems. Here I was again at this intersection of technology and practical applications. Of course, we're still talking the late 80s—we're still pre-Web—but there was a lot buzz around new technologies. I was maybe halfway through that MBA program when I started thinking, "Where can this be applied for good?"
By then I knew that I did want to return to school to do a PhD; I wanted to be involved in research. I wanted to be involved in everything earning a PhD would entail—from theory to practice. After a year or two of deliberation, I ended up in a PhD program at Stanford University in Education Policy. I finished my PhD in 1996 and got a job teaching at Columbia University Teachers College as a professor in the Department of Organizational Leadership. I taught there for six years.
"There's more here that I can do with my interests and talents"
I really loved my job as a professor. It was my dream job in many ways. If you had asked me ten years earlier why I was going to grad school and what would I do, that job was one of the best jobs I could have imagined landing in my field. I love teaching, I love research. I love that kind of scholarly pursuit and the deep thinking about the transformation of education, particularly around issues of access and equity. At the same time, I was beginning to get the message loud and clear that perhaps I was too much of an activist to remain in a traditional research university environment. I still remember my department chair once saying to me sarcastically "do you want to be a scholar or a public intellectual?" I wanted something more than just being rewarded for writing scholarly papers. I thought, "There's more here that I can do with my interests and talents than this." But it took me a while to figure out exactly what that might look like.
I'd received a big research grant for a project to work with California community colleges based on the whole idea that data, information and decision-making could improve education accountability and outcomes. Information and knowledge management was a big deal in the business sector in the late 1990s. But in education it was barely on the radar screen. This was before things like No Child Left Behind. I tried to take my research work and parlay it into a center at Columbia University Teachers College, but got a lot of push back: "Oh, that's not really the kind of thing we study in education, particularly if you are a junior professor."
Yet, I'd been working with all these amazing graduate students who taught in New York City schools and colleges and had seen first hand how the use of data and information were transforming education practices. I was inspired by my students there and the types of problems they were dealing with in these institutions. I wanted to be impacting real change and realized that I wasn't patient enough to endure the rate of change necessary for me to make that happen in academia, or as another faculty member had said with some affection, "Lisa, the problem is you are simply more entrepreneurial than the average academic bear." By 2002, I knew I had to make a move. I left the university.
Several senior colleagues told me, "You're shooting yourself in the foot. You'll never work in academia again. You're making a really bad move." I had very little support from them. By 2003, I launched the nonprofit ISKME (the Institute for the Study of Knowledge Management in Education) as an applied research institute, and returned to the San Francisco Bay Area, hoping to find a more receptive environment for innovation in education. ISKME's mission was focused on using data and information to transform teaching and learning. In some ways that really hasn't changed over the past 16 years, but I think how we do it and certainly how we understand its impact has changed. We now work deeply in the space of open educational practice, including OER (Open Educational Resources). It's an area I knew we could really thrive in—something that combined technology, information, collaboration, pedagogy and professional learning.
How and what we desire to offer to the world needs to be iterated on over time as we grow and change as well.
In 2007, we started OER Commons, a public digital library of open educational resources, a platform for collaboration and sharing. When you think about OER conceptually, in some ways it is just another kind of information and knowledge sharing. It's still about how we share and how we adapt knowledge to specific contexts, and how we transform learning as a result. OER is not a goal, but rather an approach that gets us to better teaching, better learning, and more accessible and inclusive learning. The early underpinnings of OER were about sharing and improving education, with the implicit assumption that education was a public good. There was, for me, always a human rights and social justice aspect to it.
When I was about five years into ISKME, I was sitting out at dinner one night during an education conference with a former colleague of mine who'd been initially unsupportive of me leaving the university and was now himself getting ready to retire. He said, "You know Lisa, I wish I'd had the courage 30 years ago to do what you did."
My heart just broke. I thought, "Wow, why do these pathways need to be so narrow?"
Five years after that, I was recruited for a college presidency job. The irony was 20 years ago that was the aspiration that I had written out for myself on my grad school application. And when I was faced with the opportunity, I realized "Yeah, it's not what I want to do after all." It also was a validation that I hadn't made a bad move after all, and a reminder that how and what we desire to offer to the world needs to be iterated on over time as we grow and change as well.
As told to Top Hat. Transcript edited and condensed for clarity.
More in the Academic Admissions Series