In 2006, when Pluto lost its status as a planet, textbooks didn't help alleviate confusion over the galactic changeup. Many still counted it as part of the solar system. As several new terms were being debated (is it a "dwarf planet"? a "plutoid?"), textbooks struggled to keep up with debate, and it appears many stopped trying. A survey by LiveScience two years later found that only three out of four books were ever updated—which means that some teachers still had to contradict their texts.
Science, history and all other subjects must be updated with new scholarship to remain valuable to students. But eleven years after the Pluto debacle, print textbooks still suffer from an inability to keep up with changing information—and the publication cycle for revisions can take up to a year. Even a downloaded, interactive textbook suffers the same problem if it is also rarely updated.
Subscribe to Top Hat's weekly blog recap
Get the best posts of the week delivered to your inbox:
We believe there's a better way, which is why we're bringing out our first set of Collaboration tools within Top Hat Textbook, designed to give professors the ability to update their textbooks on an ongoing basis. Professors and students will no longer have to wait years for a new edition—every correction and piece of new content will be delivered directly to them in Top Hat as each textbook evolves in real time.
Updates to content will be delivered to courses from the Top Hat Catalog, too—and professors will also be able to contribute to the continuous evolution of all other textbooks by providing feedback to authors directly within Top Hat Textbook.
Here's how Collaboration and Revisions work
As soon as there is a new edition or changes have been made to an interactive textbook that a professor has imported into their course from the Top Hat Catalog, a notification will appear.
Professors will be able to view a summary of all the revisions made. They can then decide, with the click of a button, whether to update their text to incorporate those revisions. The image below demonstrates how: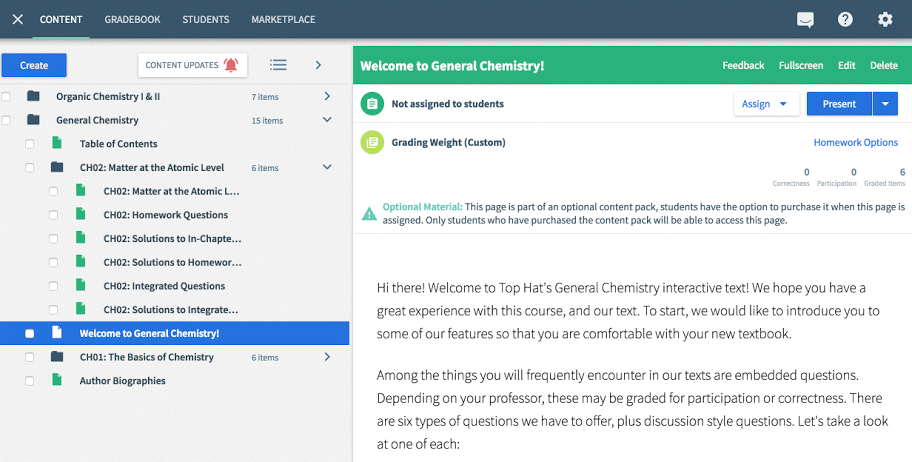 Any edits and customizations made to the textbook in the course by the adopting professor will be preserved: however, if there are conflicts between these customizations and the recent revisions made, a professor will be able to select what they want to keep (or overwrite).
Curated feedback and contributions from other professors who use the textbook in their courses will work the same way as revisions. Here's a demonstration of the full collaboration process: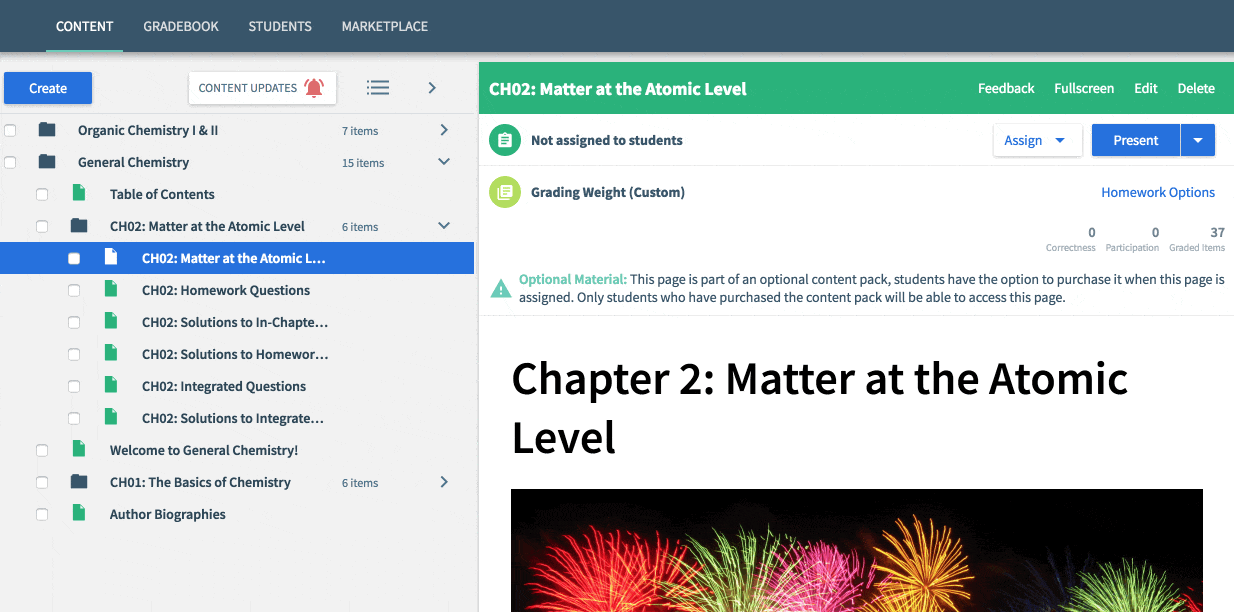 As we test the first versions of this feature it will probably feel restricted and limited—but we will update it with some more flexible tools for resolving conflicts in response to your feedback.
We hope any professor using an interactive textbook from the Top Hat Catalog for teaching in their courses will be interested in trying out the new feature. And if you're an author, you'll get the benefit of receiving feedback direct from other professors. If you're considering authoring in the future, you might think of this as built-in peer review.