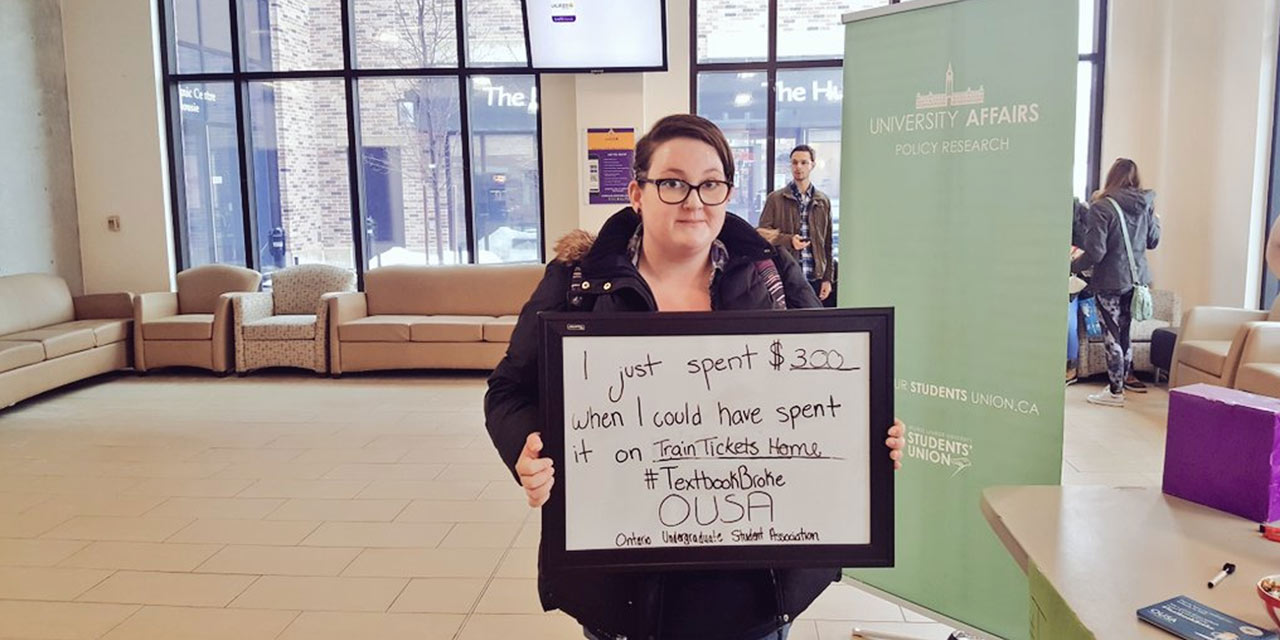 #TextbookBroke Campaign Highlights Cost of College Textbooks
#TextbookBroke Campaign Highlights Cost of College Textbooks
A new student social media campaign is shedding light on the high cost of university textbooks, and the digital solutions that could save students thousands of dollars.
The Ontario Undergraduate Student Association's #TextbookBroke campaign is asking students to share their receipts from recently purchased textbooks, along with where they'd rather see that money go, in order to increase awareness of the real costs of education.
Josh spent $300 on textbooks when he would have rather spent that money on food! @OUSA #textbookbroke #foodovertextbooks pic.twitter.com/dLmZ9OZEIB

— MSU Advocacy (@MSU_Advocacy) January 12, 2018
According to the Canadian Federation of Students, today's classes are the most indebted in Canada's history, with an average debt of $28,000 at graduation—an issue exacerbated by the rising cost of tuition and learning materials. In the United States, 65 percent of students reported not buying a required textbook because they couldn't afford it.
I spent $555 on textbooks only for THREE courses and there will never be an end to this. I would rather use that money for groceries. As an international student that is already paying 3 times domestic tuition fees, I stand with @students_union on OER. #textbookbroke pic.twitter.com/Is9SkMhv5e

— 메이may🎃 (@19M4Y97) January 11, 2018
Landon Tulk, the vice-president of Western's University Students' Council, told CBC Radio: "So many students are coming back this semester and many of us are asking, 'Is this required textbook really worth $200, $300, $400 even?' When that could pay for my rent for the next month, my groceries for the next four to six weeks."
"There are so many challenges students are facing at the moment and the #TextbookBroke campaign is starting to highlight what those challenges really are."
#TextbookBroke
Would love to be able to spend some money on groceries. It would also be helpful to have some money to get me though the semester. I appreciate what you are doing OUSA. pic.twitter.com/r3IZvE64vt

— Monica Raudales (@MonMon_Awesome) January 12, 2018
In addition to raising awareness of the problem, the campaign is also aiming to put the focus on a solution: open-access textbooks. Tulk says this solution would be a fraction of the price.
"Let's say you've been assigned a 200-page textbook at a cost of about $150, the alternative would be an open textbook that is licensed so that you can access it, download it… So now you're looking at $10 or $12 or $15 compared to that $150 you would have spent for that exact same material."
If you're in Ontario, here's how you can help the campaign:
Share your thoughts on the campaign on Twitter using

#TextbookBroke

Visit

ecampusontario.ca

to explore potential alternatives for textbooks on your curriculum. Plus,

Top Hat Textbook

delivers free or low-cost textbooks to your students' devices—select them in the

Marketplace.

Start a dialogue: Talk to students in class about their textbook outgoings—you may be surprised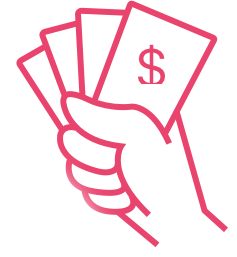 Find out how much money your students could save if you ditch print textbooks.
Try our Textbook Affordability Calculator here. ❯ ❯ ❯
Sign up here to learn more from us about the future of technology in education.
Get free e-books, guides, webinars and teaching tools delivered to your inbox. Unsubscribe at any time.
Thank you! The information has been submitted successfully.
Get The Latest Trends in Higher Education with Top Hat's Teaching Resources