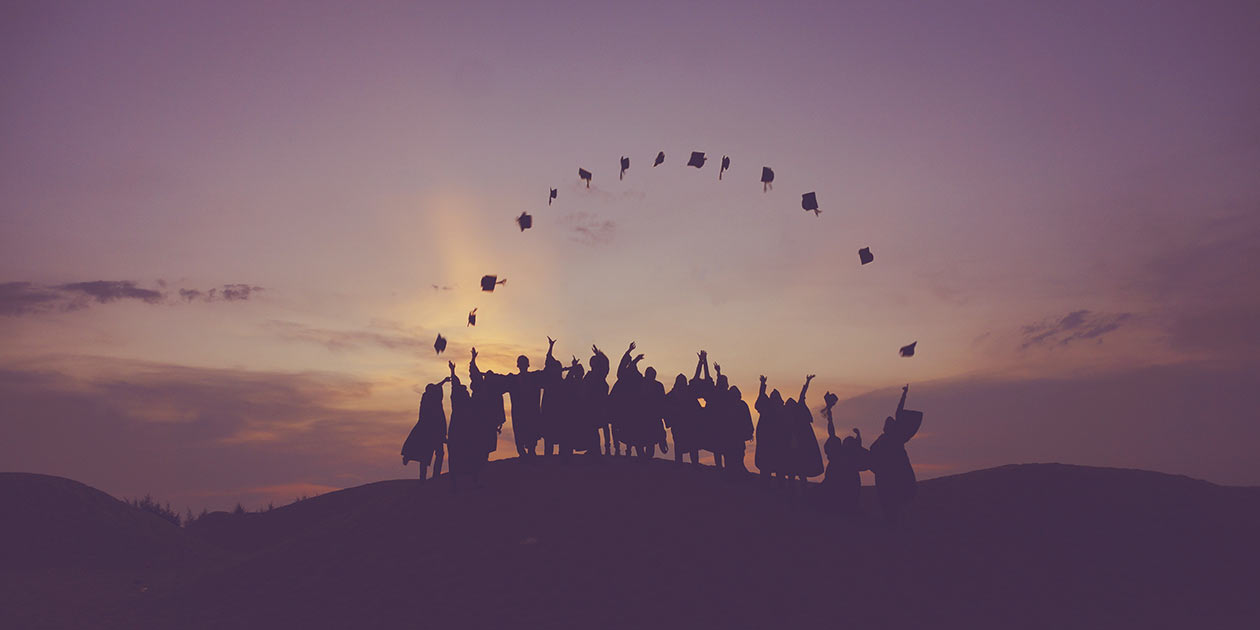 Blended learning has opened the door to many opportunities for students and educators in higher education. However, a lot of online learning is asynchronous, meaning learning is not done real time, but through posting on forums, or sending emails to an instructor when further clarification is needed on material. A better way to deliver online course material is through synchronous teaching and learning.
Synchronous learning is real time and can help students feel connected even if they aren't in the lecture hall.  
Remember: technology in education is only useful if it is improving the experience in some way for educators or students. It is not meant to simply be a substitute for something that can already be accomplished in class. Synchronous teaching should not be another way to deliver a lecture, but should give students something more.
Subscribe to Top Hat's weekly blog recap
Get the best posts of the week delivered to your inbox:
Here are some ways to incorporate synchronous teaching into your course and some educational app recommendations for each of the topics:
Synchronous Teaching Tools Build Connection
One of the big drawbacks to bringing more learning online is that it can lead to students feeling isolated. When students only interact with other classmates or the professor via a forum or emails, it can be easy for students to feel like they are "just a number". 
Creating a cohort or small discussion groups fosters a positive social context for learning. Try having students participate in an icebreaker activity or conversation on the web conferencing app Zoom. Even if the cohort only meets synchronously once and communicates mainly through forums, chat rooms, and emails the rest of the time, at least they have faces they can put to names.
Zoom is a good app to try with students who are unused to video calls or who have not yet set up a Skype or Google account. Although it does not have all the same features of a Google+ Hangout, it has been described by university students at Brock University as "intuitive", has a "simplistic layout" and has "no glitches", which is important for professors and students new to synchronous learning.  
Providing Online Support
Responding to emails can be a frustrating task for many jobs, and especially for a professor the week before an assignment is due! Trying to get through that flood of emails can seem like a daunting and even unproductive task as it sometimes takes several emails to explain something that could have been resolved in five minutes of face-to-face conversation. That's why part of synchronous teaching should involve online support.
Even if students are distance learning or it is not possible to hold office hours, students could still make meaningful contact with their professor. You can set up online office hours by being available on Google chat so students can initiate video calls with you, or even have a video chat feed going the entire hour and students can join the call and exit as their query is resolved. Different learning management systems (LMS) such as WizIQ also let you interact with students real time.
Another way to provide synchronous support is through a live Twitter Q&A. Many organizations, such as the Ontario College of Teachers have live conversations organized by a central hashtag on Twitter. Using a unique hashtag for your course (for example let's say #canlithelp if you're teaching Canadian Literature) allows students to send you Tweets at a pre-specified time, organized through the hashtag. The drawback to this method is Twitter only allows short messages, but it will be easy for many students to use, and can keep the conversation going if students continue to use the hashtag during times outside the Q&A.
Facilitate Small Group Discussions
Synchronous learning helps students stay socially and cognitively connected to the course. Organize small group discussions for your students so they can delve deeper into the material in a real conversation with fellow students instead of replying to a forum or trying to figure it out by themselves. Groups can organize a time to video chat and discuss course material using any of the conferencing apps already mentioned, or set up an ongoing conversation through an app like WhatsApp.
With WhatsApp, even if students are not in a position where they can turn on their webcam to discuss material, they can still receive notifications on their mobile devices and respond right away. WhatsApp is useful because it works on multiple devices, so whether students prefer Android, iOS, or Windows, they can still message back and forth.
More Options for Assessment
In theory, technology in education should allow professors to make courses more interesting and supportive of diverse learners than traditional courses do. Many courses with blended learning still favour particular types of assignments like written reports or essays or multiple choice tests. Synchronous learning gives you more options for assessment.
Instead of having to post on a forum or hand in an essay, students could deliver a webinar to a small group of students (or the whole class depending on the size). Video conferencing with YouTube Live lets students share their computer screen during the webinar, adjust the volume or video of themselves or other participants and respond or post links in the chat sidebar. In addition, YouTube Live records the whole session for up to 8 hours and then saves it to the students' YouTube channel so they can edit or post when they're ready.
Teaching a course in the sciences? Students can perform a live demonstration, simulation, or experiment with the MediaSite video platform or any of the other apps or programs already mentioned. MediaSite is interesting because it has many customizable features depending on what you want to record, whether it is a large event, personal recording, or a meeting. It can also be integrated with many popular LMS including Sakai, Moodle, and Blackboard.  
Garrison, Anderson, and Archer argue that a university course requires three things to build a community of inquiry: teacher presence, social presence, and cognitive presence. Choosing edtech that allows for synchronous teaching will help you accomplish all three in a course. Students can be challenged with different types of projects such as webinars or live demonstrations, and can feel more connected to both their classmates and professor for support.
Blended learning and flipped classrooms may relocate some of student learning to outside the lecture hall but that does not mean that students or professors have to feel disconnected from each other or course material. Consider integrating some synchronous teaching into your courses and see the difference it can make.
In need of some more inspiration? Read our free guide containing 13 tactics from some of North America's most innovative professors.
Related pages
Learn more about Top Hat's classroom tools
Learn how to create an online learning platform using Top Hat
Learn why Top Hat is the best learning management system
Learn more about Top Hat's flipped classroom tools
Learn how to create online course software using Top Hat