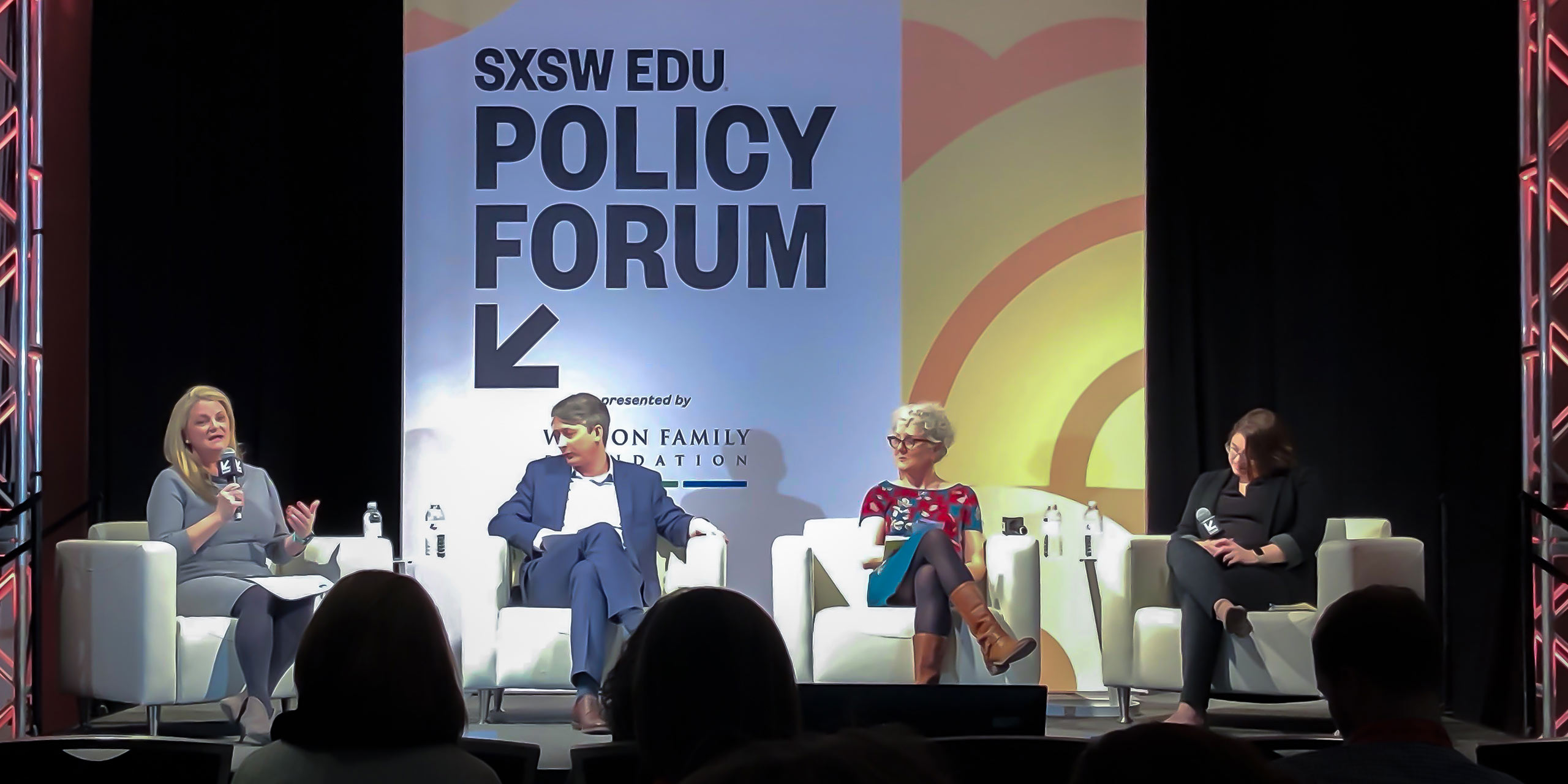 The SXSW EDU Conference & Festival, in Austin, Texas, is now in its ninth year and is a central meeting place for higher education and K–12 professionals alike. It covers topics as diverse as data, leadership, accessibility and student agency across sessions, workshops, startup events, policy discussions and more.
The sheer size and scope of SXSW EDU is overwhelming—much like the education space itself—and with so many voices it can be hard to pick out individual trends. However, this year there was a definite focus for EdTech: it's no longer feasible to implement it for its own sake, and call that innovation. Educators have to focus on putting technology to work for students, and make sure they can measure the outcomes.
Here are four of the key points from SXSW EDU's workshops and panels on education and technology.
1. Personalized learning needs to break out of the 'engineering model'
Personalized learning is being treated like a holy grail for instructors who want to promote student success. However, the trouble is that most people think of personalized learning as a technology solution—and there's a gap between building the system that can deliver that content, and the actual ability to do so.
Larry Berger, CEO of Amplify, warned against an overreliance on systems to do the work of teaching in a debate session entitled What Do We Mean by Personalized Learning?
Berger, who previously coined the concept of the "engineering model of personalized learning" (where technology can automate the delivery of content and assessment based on learner progress), warned that while it's possible to create a system in which "the map, the measure and the library [are] all powered by big data algorithms… the map doesn't exist, the measurement is impossible, and we have, collectively, built only five percent of the library."
One of the big reasons for the implementation problem of personalized learning, Berger suggested, is that we don't yet have the kind of data that can generate appropriate learning pathways for the entire scope of students that pass through the educational system.
Some of the things that may cause trouble within a purely computerized model—but can be mitigated using the knowledge of an experienced teacher—include differences in student background knowledge, English-language fluency, motivation and cognition.
Moving beyond an engineering-focused model—an impossible proposition if relying wholly on technology—is key to actually implementing personalized learning.
In regards to personalized learning, we need to look where Ts are personalizing learning without technology first to see where we can build off of what is already working. @LarryAmplify #SXSWEDU

— Emily Gilmore (@Queen_Gilmore) March 5, 2019
2. Students interacting with one another is just as important as teacher-student interaction
Another reason that system-delivered personalized learning may not deliver on outcomes is the issue of social isolation; students view and value their college experience as being collaborative. Technology, which could potentially silo their experiences, has the potential of worsening this issue.
However, educators and researchers at SXSW EDU emphasized that technology that instead enhances peer-to-peer collaboration during the learning process is extremely effective in facilitating deep learning.
Erin Dolan, who is Professor of Biochemistry and Molecular Biology and Georgia Athletic Association Professor of Innovative Science Education at the University of Georgia, stated in a talk entitled Active Learning for Engagement and Effectiveness that socially interactive learning is "probably the highest form of active learning." It improves motivation and engagement, she said. Several active learning techniques include social elements; the most well-known being "think-pair-share" where students are asked to talk to each other about a concept in groups of two or three and then announce a conclusion to the rest of the class.
Melina Uncapher, learning neuroscience expert and the CEO of the Institute for Applied Neuroscience, also brought up this concept in a separate panel discussion, Learning Sciences and EdTech: Uncovering the Facts. Concepts that are absorbed in socially rich learning experiences are more likely to be encoded to long-term memory than material that students don't use in engagement with one another, she said.
3. Technology choice has to come from those who use it day-to-day
A disappointing figure for people who advocate for EdTech: 30 percent of technology licenses purchased by school districts in the U.S. aren't even used at all, Kevin Bushweller of EdWeek Market Brief said in a talk entitled Why Technology Is Not Transforming Teaching. And there's no reason to think that this isn't the case in higher education, either.
Bushweller added that part of the problem was that there was a surfeit of tools on the market, but adoption is still happening at a low rate.
A common theme in the technology stream at SXSW EDU was that strictly top-down innovations are doomed to fail. In both higher education and K–12, efforts to transform teaching in the future will have to be informed by teachers as much as those managing the innovation budget.
4. Universities need to use new models for continuous assessment
Technology is good at delivering education content. But is it being used well enough for assessment?
Bushweller said that as long as outcomes are measured solely by performance on high-stakes tests and exams, educators are most likely to use technology in service of those exams—which rarely test for progressive comprehension.
Frequent formative assessment is not only a better indicator of learning progress, but actually helps students learn: when it's broken up throughout class and the semester, it actually helps students build better content retrieval mechanisms in their brain, making them more likely to recall information over the long term. It can also help inform teachers during class time, allowing them to spend extra time on topics that need further explanation (or skip concepts that the class has already mastered).
Early adopter educators understand that there are more productive ways to assess students than final exams and summative assessment, but until universities recognize these approaches formally, the vast majority of instructors won't be encouraged to implement technology in a way that delivers the most effective learning experience.
Related story
Education technology trends in 2019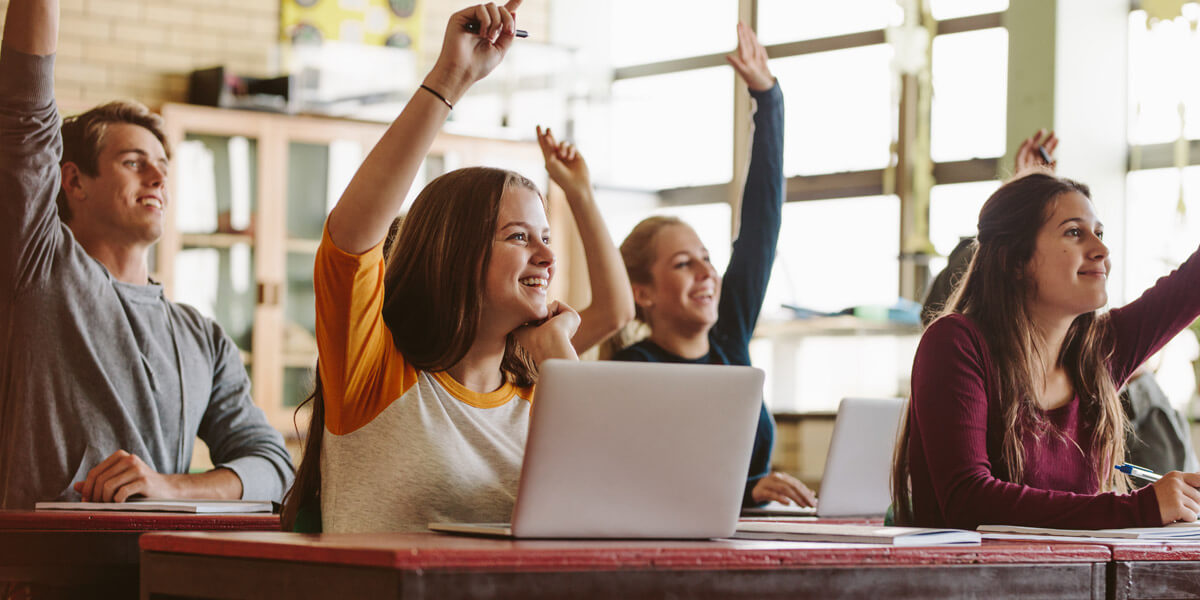 Sign up to our free active learning course
Our free online course, 'How to Implement Active Learning in Your Classroom,' will show you how to level up with new pedagogical techniques. Spots are filling up rapidly–enroll now to claim yours.
Fill in the form below or click here to find out more.