How can startups thrive and fundraise internationally? And how can you find investors that support your goals and help you grow? If you're at Scaleupfest 2017, you'll see me speak on a panel that will try to answer these questions.
Scaleupfest is an exclusive part of the annual Startupfest conference, held outdoors in the Vieux Port in Montréal, Canada. The event is dedicated to startup founders who have passed the initial seed round and are now focused on growing their team, scaling their product for short- and long-term success, and surviving the "valley of death."
Cross-border investing is an important topic in 2017. We're a Canadian startup, and most of our business takes place in U.S. schools. Our success depends on our international outlook.
One difference I've found between Canada and the U.S. is that the Canadian ecosystem is more friendly to newcomers. Last month, the federal government launched a visa program that would allow high-growth businesses to hire specialized talent from abroad. And several Canadians in the U.S. are now looking to return because of the growth of the startup scene.
It took us two years from the first seed round of $200,000 in 2010 to reach our $6 million Series A. Our dedicated focus on growth and on making education better meant that 22,000 students across North America were using us even in that first year, and we built a bridge across that valley of death. We sought out investors, such as Emergence Capital (California) and iNovia (Montréal), who had the reputation of supporting our team and trusting us to continue growing. Top Hat is now used at 75 percent of the top 1,000 leading colleges and universities. From that original 22,000, millions of students now use us to learn and engage.
The 2017 Global Startup Ecosystem Report says that, compared with the U.S., Toronto and Waterloo benefit from multiculturalism and world-class engineering talent—but more work is needed bringing in expertise in growth and linking university graduates with entrepreneurial networks.
But we've been focusing on growth and empowering students since day one. Which means Top Hat is uniquely placed in a new growth project: building Silicon Valley North.
Mike Silagadze, CEO of Top Hat, will be speaking on the panel "The difference raising in Canada vs across borders and how investors affect your day to day" at 1:10pm on Wednesday, 12 July with Michelle Scarborough, Managing Director at BDC Capital, and Lylan Masterman, Principal at White Star Capital. Scaleupfest 2017 is part of Scaleupfest at Vieux Port, Montréal. More details and the day's agenda here.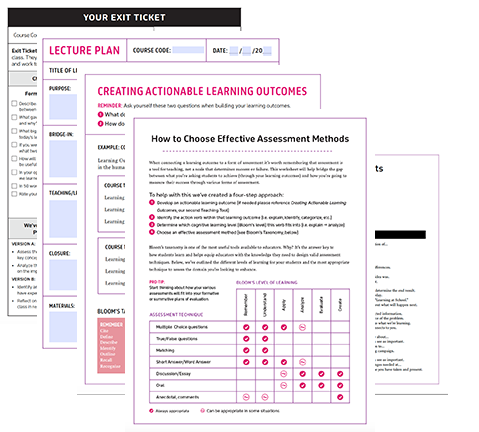 Try our free teaching resources kit, built by Top Hat's instructional designers, to help plan activities, lectures, assessments and more.