Top Hat has received Canadian Business magazine's PROFIT 500 Excellence in Innovation Award, recognizing its work pushing boundaries in education and technology.
PROFIT 500 is the country's most prestigious yearly celebration of entrepreneurial achievement. For nearly 30 years, it has measured businesses on five-year revenue growth to identify the most dynamic and successful firms in Canada.
Here are just a few of the innovations Top Hat has unveiled so far this year:
Top Hat Marketplace, a repository of interactive textbooks, question packs and other open educational resources, which allows professors to import compelling peer-reviewed content straight into their courses. Revisions can be easily pushed to students.
Top Hat Test, which allows instructors to create digital tests that students can take on their own devices. These tests monitor student behavior, locking them out if they stray from the test, reducing the risk of cheating.
Secure Attendance, which checks if students are in class using a combination of GPS tracking and proximity detection (whether the student's device is close to others). Read more on the different tracking technologies available here.
The #PROFIT500 Excellence in Innovation Award (sponsored by @DeloitteCanada) goes to @tophat! (Learn more here: https://t.co/nkFjZwdv3Y)

— PROFIT (@CB_PROFIT) October 11, 2017
Speaking at this month's Engage 2017 user conference, Top Hat's CEO Mike Silagadze said that educators themselves were the vanguard of a revolution in the way content is being created and taught to students.
"Companies like AirBnB and Lyft put power back in the hands of the individual creator and took it away from the middlemen," he said. "And our mission at Top Hat is to do that in the education space."
The PROFIT 500 Excellence in Innovation Award is a special recognition in addition to Top Hat's ranking on the PROFIT 500 list. (In September, Top Hat clocked in at number 22 on the list of the top 500 fastest growing companies in Canada, with2,920 per cent growth in revenue since 2012.)
Coupled with our move into a brand new office and event space in Toronto's Yorkville neighbourhood and being named Techvibes Startup of the Year Award, the most recent PROFIT honors have made 2017 an extraordinary year for us so far.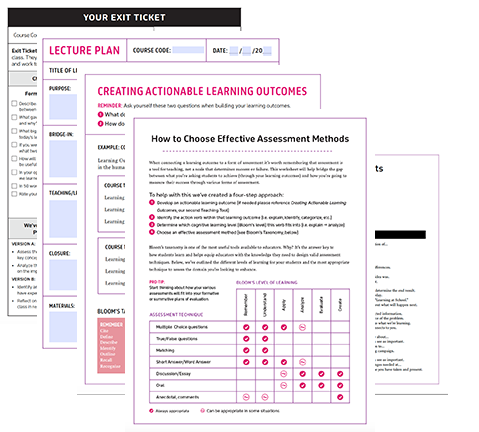 Modern teaching isn't just about technology, it's about effective use. Our four-part teaching toolkit takes you step-by-step through planning lectures, activities and assessments, starting from the most important thing: Learning outcomes