It's official: Top Hat is the best Canadian startup around, and last night we received the trophy to prove it.
The TechVibes Canadian Startup Awards awards, in their sixth year, celebrate the work and innovation in the Canadian startup scene. Previous winners include international social storytelling app Wattpad and wearable technology pioneers Thalmic Labs.
Wealthsimple's Michael Katchen won Entrepreneur of the Year, law software firm Clio accepted Employer of the Year, and the award for social impact went to medical case-sharing app Figure1.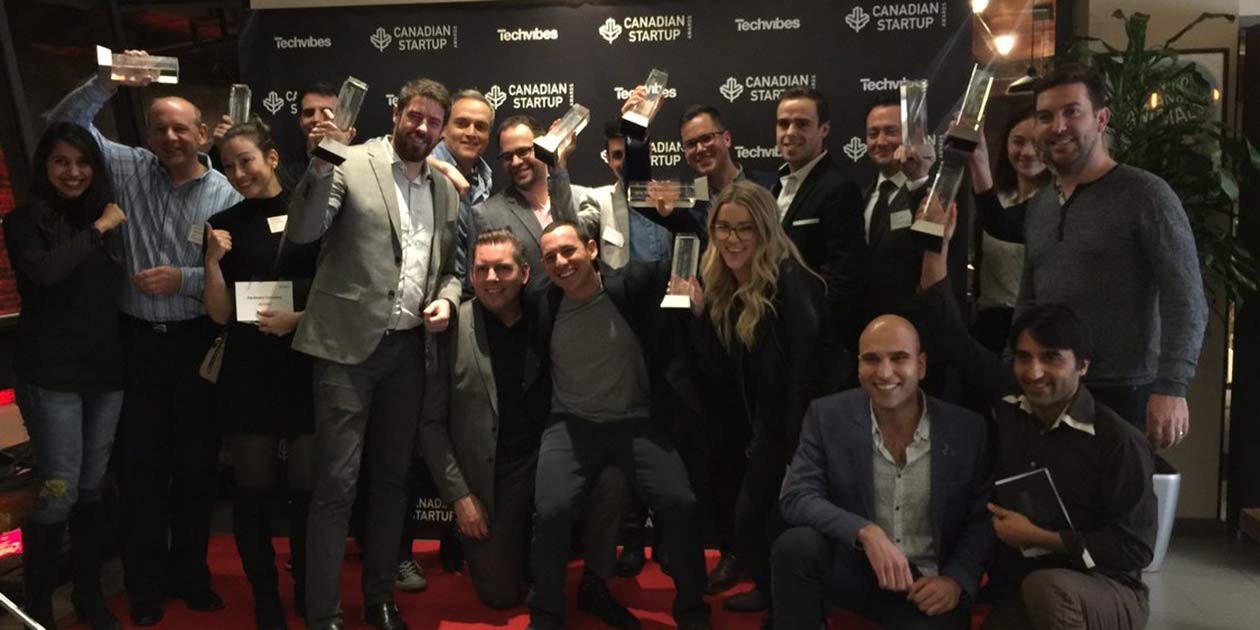 Mohsen Shahini (above, bottom-right), Top Hat's co-founder and Chief Academic Officer, represented the company at the sold-out ceremony, which took place at the Steam Whistle Brewery in downtown Toronto. Accepting the award, he said, "We're honored to take home the top award of the night for Startup of the Year. This year will be even bigger for the company as we try to change the way academic content is created and distributed."
Last month, Top Hat received $22.5 million (USD) Series C funding, which will support our company's goal of disrupting the college textbook industry. Using Top Hat, professors will be able to use and create peer-reviewed interactive course content, which will be available to students for the fraction of the cost of an overpriced textbook.
As CEO Mike Silagadze explains: "We'll become an accessible, indispensable resource for students and professors, and get even closer to our goal of bringing the full benefits of digital teaching and materials to the classroom."
My 1st wk @TopHat has entailed meeting an amazingly welcoming team, eating all of the food, and this! #FridayFeeling https://t.co/UD7phLYIC4 https://t.co/or8Cd9JwHN

— Katy Innes (@katyinnes) March 3, 2017
Oh hey, that's my company! 😀 Super proud to be working @tophat! https://t.co/PKAfUWESk1

— Shawn Drape (@shawndrape) March 3, 2017
The awards ceremony was attended by a hundred-plus members of the Canadian tech scene. Robert Lewis, the editor-in-chief of Techvibes, said, "We're thrilled to present some of the country's top companies and entrepreneurs with an award that recognizes their contributions to the startup community.
"This year's awards program was the largest yet, and that reflects the growth in Canadian tech and innovation in 2016."
Photographs: Kimberley Stacy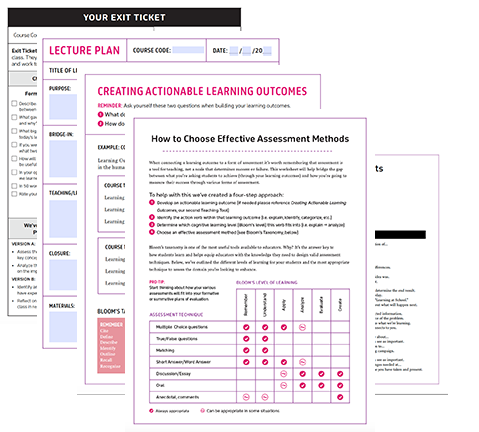 Try our free teaching resources kit, built by Top Hat's instructional designers, to help plan activities, lectures, assessments and more.