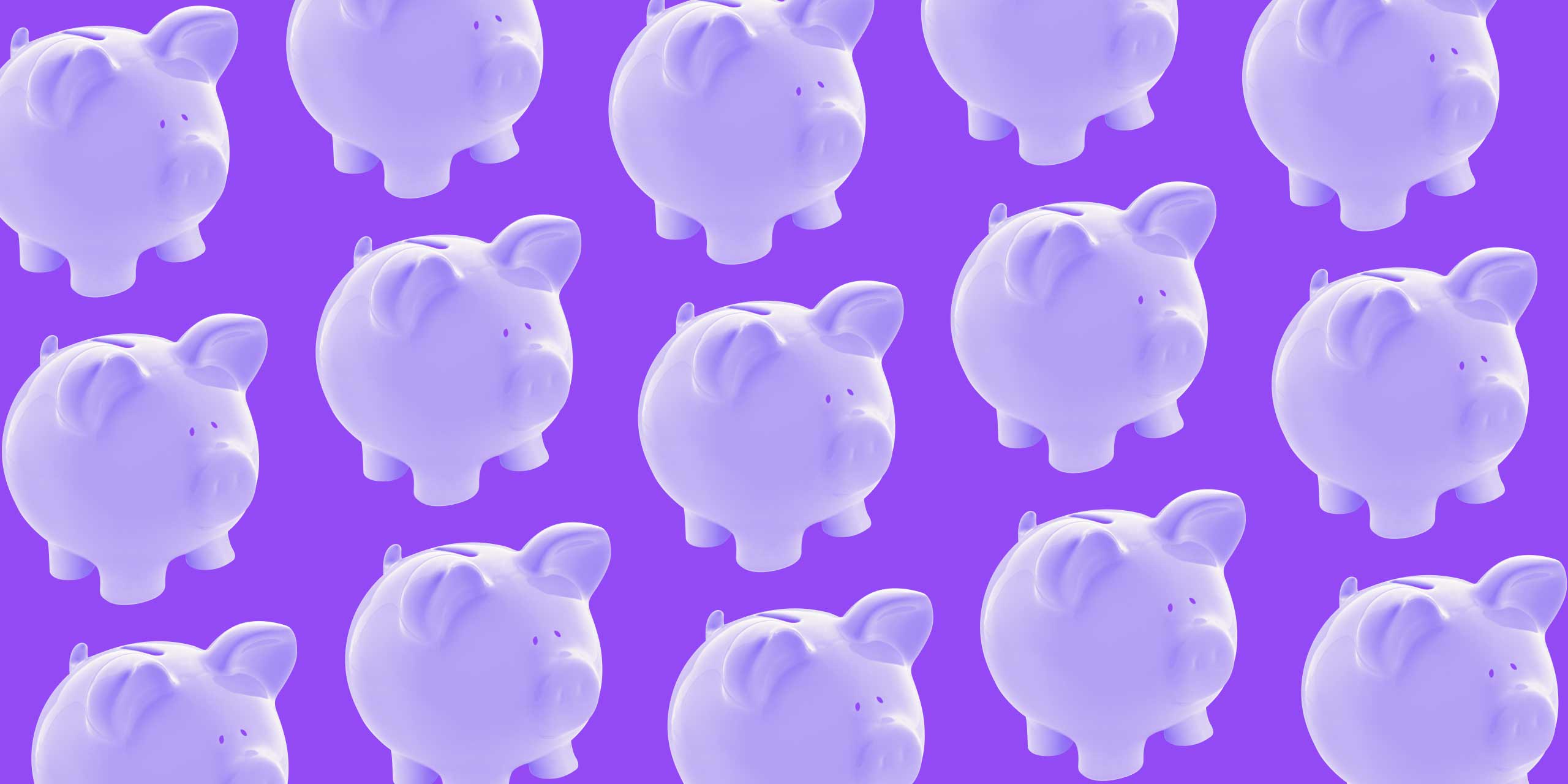 Traditional textbooks—even electronic editions—are overpriced for students and for teachers, and worse still, the price of hard copy and e-books increases with each revised edition. Open Educational Resources (OER) are becoming more widely adopted in the classroom for teaching and learning due to their flexibility, minimal costs and easier access for students. This guide outlines the history of OER, why it's important, and its use in higher education.
Table of contents
1. What is OER?
2. Why is OER important?
3. How is OER used in education?
4. What are OER textbooks?
5. Advantages and disadvantages of OER
5.1. Advantages of OER
5.1.1. Low or no cost
5.1.2. Flexibility and scalability
5.1.3. Publicity
5.2. Disadvantages of OER
5.2.1. Quality
5.2.2. No built-in interactivity
5.2.3. Updatability issues
6. What is the future of OER?
7. Conclusion
8. Free webinar
9. References
Want to learn how to make teaching fun and effective?
Subscribe to Top Hat's weekly blog recap:
1. What is OER?
"The simple and powerful idea that the world's knowledge is a public good and that technology in general and the web in particular provide an extraordinary opportunity for everyone to share, use, and reuse knowledge." ——The William and Flora Hewlett Foundation
Open Educational Resources (OER) are publicly available materials used for students and teachers that allow free use and redistribution1, normally in digital format. The term 'OER' was created in 2002 by the UNESCO Forum on Open Courseware, but the concept was established before then. For instance, in 1997, California State University's Center for Distributed Learning created MERLOT to provide students with mostly free, open source materials for higher education. The following year, David Wiley, an assistant professor at Utah State University created a license for free and open content paving the way to standardizing a definition. Wiley is also the author of the "five Rs," another way of fully defining what rights the users of an educational resource should have if it needs to be called open: Retain, Reuse, Revise, Remix and Redistribute.
Some similar examples of freedom in an educational context, which are not necessarily OER, include Open Access journals, such as the 11,000+ regularly published by the Public Library of Science2. Wikipedia is often used as a substitute for OER, although licensing, mainly Creative Commons, is not always fully consistent across all kinds of content.
2. Why is OER important?
Textbook prices have skyrocketed: since 2006, textbook costs have risen four times the rate of inflation while over the last 40 years, textbook costs rose 1,041 percent3. There are many initiatives to persuade colleges to go for OER over these high-priced course materials, such as the #TextbookBroke campaign—an initiative that advocates for professors to adopt open materials in their classrooms4. The benefits of open resources for students are three-fold: they eliminate hefty costs, they're flexible and easily adaptable, and they give professors and their research wider exposure. One example of OER in practice is OHIO University, which provides open courseware for postsecondary students through Top Hat, saving students at least $1 million over the course of a school year5.
3. How is OER used in education?
Per the 2018 National Higher Education Report by Babson Survey Research Group, 46 percent of faculty had heard of OER, but their degree of understanding how it can be used varied from "I know how they can be used in the classroom" to "I am not sure how they can be used." But faculty also said that the current price of textbooks has a negative effect on student access and that the aforementioned five Rs, which unofficially govern OER, are an effective alternative to the "revise" and "remix" approach that many professors currently adopt6. Jeff Seaman, Babson's co-director, added that OER in education had some challenges: half of the respondents to the survey believe that there's not enough open content for their subject while 30 percent express concern over the quality and ability to update an online textbook.
Traditional publishing companies such as Cengage have also tweaked their offerings to incorporate OER-based materials—which include free e-textbooks from sources like OpenStax—into their portfolios7, lowering the prices but still not allowing their books to count as OER. But OER also extends beyond books. Other organizations such as the Khan Academy provide instructional videos, practice exercises and in K-12, standardized test preparation for the SAT and MCAT.
4. What are OER textbooks?
OER textbooks are books that are "funded, published, and licensed to be freely used, adapted, and distributed."8 One of the most effective examples of OER textbooks is OpenStax—Rice University's initiative, which publishes high-quality, openly licensed courseware for free, online use. OpenStax's first textbook was published in 2012, and their content is today used in 48 percent of American colleges and universities and in over 100 countries9. OER Commons and the Hewlett Foundation also distribute open edtech materials for students—the former allows groups of educators to design hubs to meet their target audiences' needs10 and the latter was one of the first institutions to invest in the OER ecosystem, at a time when Creative Commons was in its infancy11.
5. Advantages and disadvantages of OER
5.1. Advantages of OER
Here are some reasons why OER is becoming more popular in universities—namely, low textbook prices, last-minute modifications and professors being able to share their work for publicity purposes.
5.1.1. Low or no cost
When OER is used instead of paid-for courseware, students save big. In the United States, over 2.2 million college students used OpenStax in 2018 and saved close to $177 million—just in one year12. A total of 65 percent of students skip buying the assigned textbook because of cost, as highlighted by the #TextbookBroke campaign, which asks students to show how much money they spend on books and where they would rather put their money towards4. Data from 600 courses at 120 U.S. institutions shows how the average price for traditional materials—in one course—is $134.26 while a course using open courseware costs an average of $17.32, allowing students to save a difference of $116.9413 for each course that adopts open textbooks.
5.1.2. Flexibility and scalability
OER materials can be distributed rapidly, while open textbooks can also be used to reflect changes in subject matter—professors can use an existing OER and freely and openly adapt it to their lectures and can engage students through multimedia materials rather than plain text14. New York state is a leader in mitigating the unreasonable cost of traditional courseware. In 2018, Governor Andrew Cuomo invested $8 million into the City University of New York and the State University of New York to support the adoption of OER and to explore Z-degrees—programs with no textbook fees15. Free and open source materials can be adapted to a specific course since OER permits flexibility to revise existing content, add new content, and combine parts of resources together without the burden of copyright regulations16.
5.1.3. Publicity
Due to the nature of open textbooks, OERs enable professors to showcase their talent and research interests to audiences beyond their course or semester-specific cohort. Student and faculty recruitment efforts are enhanced with professors demonstrating the breadth of their research in easily accessible, public textbooks while also gaining exposure for not just themselves but the institutions they teach at. Publicly accessible courseware can provide benefits for not just current students and professors but for alumni—these learning materials enable graduates to engage in an ongoing cycle of lifelong learning.
5.2. Disadvantages of OER
Some professors at leading institutions hesitate to adopt OER in their classrooms. Here are some reasons why OER hasn't yet become as widespread as traditional books, along with some potential solutions.
5.2.1. Quality
There's a widespread perception that if something is free, it isn't as good as something you pay for. And outside of the established OER textbook providers, it can be hard to establish the provenance of an educational resource—and indeed, figure out whether you're using the most recent version. How can professors ensure their students are provided with the most accurate, reliable information from sources? It's important to fact-check teaching materials and incorporate peer-reviewed courseware wherever possible—and Open Textbook and MERLOT incorporate OER assessments to gauge whether an etextbook aligns with a course's objectives. They also invite faculty to rate a book based on factors including content accuracy, clarity and consistency17. Achieve also contains a good example of a set of rubrics, albeit for K-12 education.
5.2.2. No built-in interactivity
OER in a textual format—even as a plain PDF—remains open, free and copyable. Put it on an interactive web or mobile platform, however, and barriers start rising: proprietary software means that full, shareable and reproducible interactivity without intervention is hard to achieve. That doesn't mean that individual parts of an overall piece can't be interactive, however: for instance, many educational videos are on YouTube under Creative Commons, and therefore count as OER.
5.2.3. Updatability issues
Educational materials may be written once and never updated again, despite being reused for years on end, while the content in these OERs are extensively copied and pasted by professors. It can be a challenge for professors to recognize which version of an etextbook is the newest one and which ones are outdated at first glance. Equity issues may arise for schools within the same district who opt to use a different version of the proposed courseware18 and so it's key to ensure open source material is as recently written as possible.
6. What is the future of OER?
The future of education revolves around OER as the prime teaching and learning tool for professors and students, respectively. The CARE framework and the U.S. Department of Education are two of the many organizations and policies which advocate for open textbooks. Lisa Petrides, Douglas Levin and C. Edward Watson introduced the CARE framework in early 2018. This framework aims to maintain a healthy ecosystem and present a future of higher education facilitated by predominantly OER. Per the three advocates, four pillars including Contribute, Attribute, Release and Empower will help diversify stakeholders of OER, the adoption of OER will expand and students' learning experiences will be enhanced through greater access, equity and affordability.
The following are the OER stewards' roles:
Contribute to efforts that raise awareness and distribution of OER
Practice conspicuous attribution to ensure credit is given where it's due
Release educational material beyond the platform which it is created and delivered in
Empower and support non-traditional voices in the creation and adoption process of open content.19
The U.S. Department of Education incentivizes institutions that are onboard with the idea of circulating open learning materials. In 2018, the U.S. federal government awarded $4.9 million in OER funding to a STEM-based open courseware initiative out of the University of California (UC), Davis. UC Davis partners with 11 other U.S. institutions who have the same mission20: promote digital learning resources to boost academic standards in an increasingly digital era. More groups and institutions invest in open educational material to foster deeper learning, enhance professor and student agency and encourage collaboration among faculty in various institutions21.
7. Conclusion
OER is not new—it's at least three decades old, and more professors decide to adopt it every year. Professors can easily have their research distributed while enhancing their institution's reputation and they can freely make last-minute edits to their open textbooks. The minimal cost of open textbooks relieves students and their wallets. Traditional textbooks—both print and digital—aren't appealing to students anymore and publishers' inflation rates aren't helping, either. More widespread use of OERs means wider access to learning materials and can ultimately create more successful students in the classroom and beyond.
8. Free webinar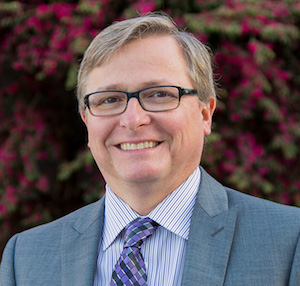 Active Learning, Course Design and OER
Learn more about the rise and benefits of Open Educational Resources, why the CARE Framework for OER Stewardship matters, and practical ways of introducing OER to your courses, in our free on-demand webinar featuring C. Edward Watson, Associate VP at the Association of American Colleges and Universities.
Fill in the form below or click here to find out more.
9. References
Open Educational Resources (OER). (2018, October 23). Retrieved May 27, 2019, from https://en.unesco.org/themes/building-knowledge-societies/oer
Bliss, T J and Smith, M. (2017). A Brief History of Open Educational Resources. In: Jhangiani, R S and Biswas-Diener, R. (eds.) Open: The Philosophy and Practices that are Revolutionizing Education and Science (pp. 9-27). London: Ubiquity Press. doi:https://doi.org/10.5334/bbc.b.
Vitez, K. (2018). Open 101: An Action Plan for Affordable Textbooks. Washington, DC: Student PIRGs.
4. Joseph, A. (2018, October 1). #TextbookBroke Campaign Highlights Cost of College Textbooks [Blog post]. Retrieved May 27, 2019, from https://tophat.com/blog/textbookbroke-campaign-college-textbooks/
Parker, Q. (2018, August 2). OER Savings for Ohio University Students Reach $1M [Blog post]. Retrieved May 27, 2019, from https://tophat.com/blog/oer-ohio-university-million/
Babson Survey Research Group. (n.d.). Open Educational Resources. Retrieved May 27, 2019, from http://www.onlinelearningsurvey.com/oer.html
McMurtrie, B. (2017, December 19). Use of Free Textbooks Is Rising, but Barriers Remain. Retrieved May 27, 2019, from https://www.chronicle.com/article/Use-of-Free-Textbooks-Is/242086
Make a difference in your students' lives with free, openly-licensed textbooks. (n.d.). Retrieved May 27, 2019, from https://open.umn.edu/opentextbooks/
OpenStax: Who we are. (n.d.). Retrieved May 27, 2019, from https://openstax.org/about
OER Commons Hubs. (n.d.). Retrieved May 27, 2019, from https://www.oercommons.org/about-hubs
Open Educational Resources. (2016, August 03). Retrieved May 27, 2019, from https://hewlett.org/strategy/open-educational-resources/
University Students Saved $177 Million in 2018 Using OpenStax OER. (2019, February 22). Retrieved May 31, 2019, from https://edscoop.com/university-students-saved-177-million-in-2018-using-openstax-oer/
Nyamweya, M. (2018, December 20). A New Method for Estimating OER Savings. Retrieved May 27, 2019, from https://sparcopen.org/news/2018/estimating-oer-student-savings/
Benefits of Using OER. (n.d.). Retrieved May 27, 2019, from https://oer.psu.edu/benefits-of-using-oer/
Pasela, S. (2019, January 11). Open Education Resource Initiative Reports Success – CUNY University Faculty Senate. Retrieved May 27, 2019, from https://www1.cuny.edu/sites/cunyufs/2019/01/11/open-education-resource-initiative-reports-success/
Step One: What Are OER, Why Are They Important, and What are the Barriers to Adoption? (n.d.). Retrieved May 27, 2019, from https://opentextbc.ca/studenttoolkit/chapter/step-one-what-are-oer/
Open Textbooks Review Criteria (n.d.). Retrieved May 31, 2019, from https://open.umn.edu/opentextbooks/reviews/rubric
Sparks, S. D. (2017, March 28). What Is OER? Answers to 5 Questions About Open Educational Resources. Retrieved May 27, 2019, from https://www.edweek.org/ew/articles/2017/03/29/what-is-oer-5-questions-about-open-oer.html
Petrides, L., Levin, D., & Watson, C. (2018, March 4). The CARE Framework. Retrieved May 27, 2019, from https://careframework.org/
Lieberman, M. (2018, October 2). Single Project Earns Federal OER Pilot Grant. Retrieved May 27, 2019, from https://www.insidehighered.com/digital-learning/article/2018/10/02/department-education-awards-pilot-oer-grant-uc-davis-open
DeBarger, A. (2019, March 11). Exploring the future of open educational resources. Retrieved May 27, 2019, from https://hewlett.org/exploring-the-future-of-open-educational-resources/