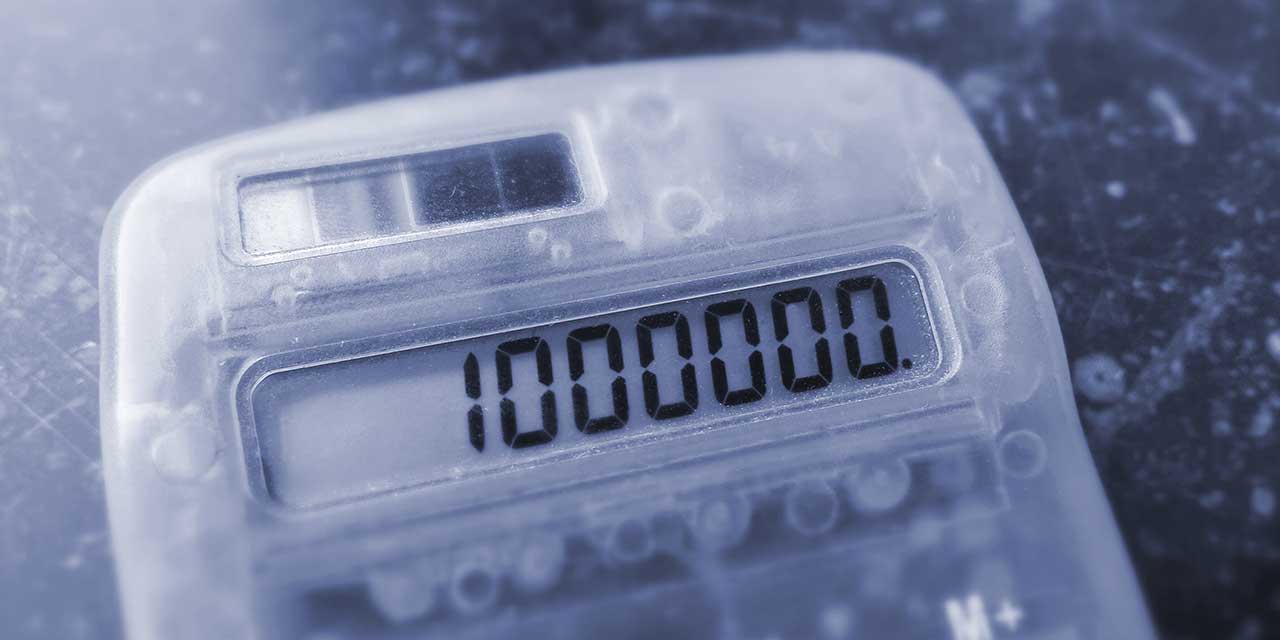 In May 2018, Ohio University announced that it had saved students $600,000 towards textbooks and course materials since December, when it began an initiative to implement Open Educational Resources (OER) through Top Hat. The original goal—easily surpassed—was to reach $500,000 by Fall 2018.
Now, less than two months later, this initiative has hit a second milestone. OHIO's partnership with Top Hat has provided students with $1 million in savings.
How did this happen so rapidly?
The success of the partnership is down to three factors; first, a good working partnership; secondly, an increasingly clear link between textbook access and student success; and thirdly, an outright commitment by OHIO to the affordability of higher education.
A team effort
OHIO'S Textbook Initiative is a task force focused on expanding access and reducing student costs through OER initiatives. From the start, Top Hat was a key partner in achieving OHIO'S goals. On the Top Hat platform, OHIO faculty have access to more than OER from OpenStax, Saylor and more. Moreover, course materials and textbooks can be customized with multimedia content and embedded questions to improve student comprehension and assess students' progress.
To get started, OHIO worked at the various board, faculty, and student senate levels to generate awareness of the initiative to update existing courses and course material with OER. In turn, with an institutional endorsement, Top Hat worked with individual professors and university staff including IT and course designers to transition and integrate OER.
Task forces, networks and working relationships take some time to build, but once they're in place, they're extremely valuable. At OHIO, faculty are pushing at an open door to introduce free interactive OERs to class. A strongly positive student response—to the content and the cost—was also an important factor.
As one professor, who single-handedly saved his students $70,000 by using OER, explained: "I applaud the University's initiative to provide low- and no-cost text to students. Keeping higher education affordable to students and their families is vital to our democracy."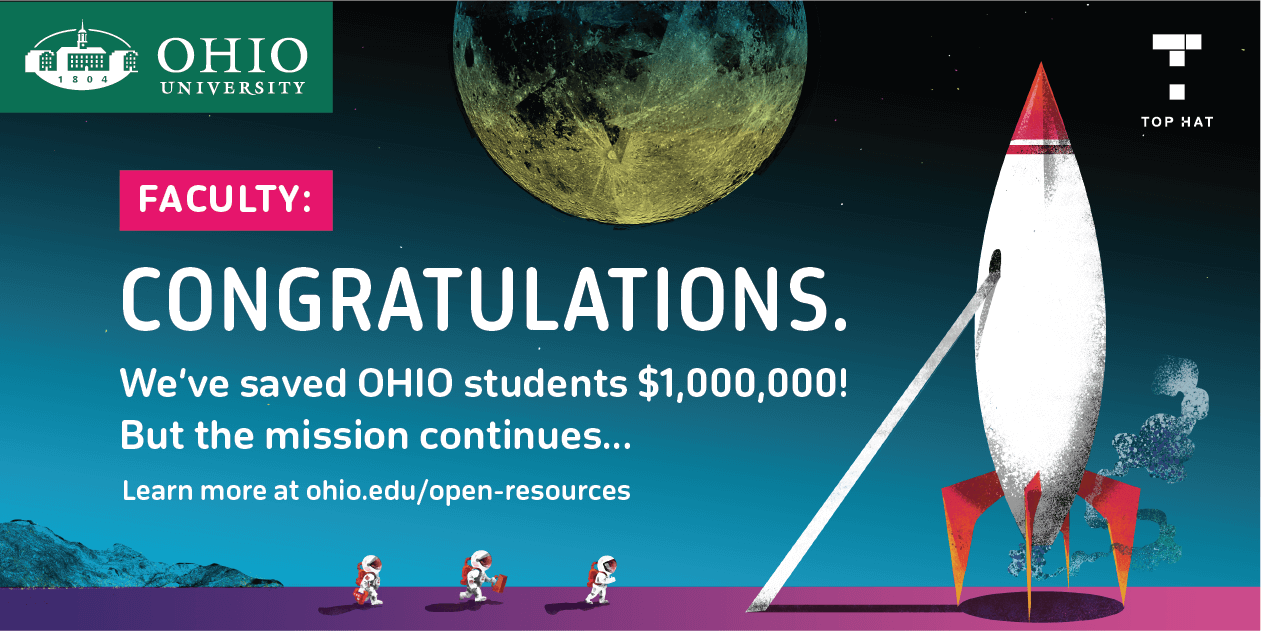 Lowering DFW rates
Another reason for the success of the initiative, on the student side, is a measurable improvement in learning. Students can't learn from textbooks they can't afford, and if they have to save up from the beginning of the course for a $200-$300 textbook, they're forced to play catch-up for the rest of the semester, forcing down grades and retention rates.
In fact, a recent study at the University of Georgia, co-authored by C. Edward Watson and previewed in his webinar at Top Hat, proves this point. When eight OpenStax textbooks were implemented across several courses, the number of students achieving A and A- increased, and DFW rates among Pell recipients fell by 4.43 percentage points to 10.13%. (The DFW rate is the proportion of students who get D grades, fail or withdraw; Pell recipients receive Pell grants toward tuition fees, based on financial need.)
Affordability
The third reason the OER initiative has been so successful is due to concerns with the overall price of education. Ohio University attracts high-performing students from a region of the state with a long history of economic challenge; furthermore, 30 percent of the intake are the first generation in their family to go into higher education.
OHIO's faculty culture has affordability in its DNA—students are guaranteed to pay fixed tuition with no hidden fees—and has committed to reducing the cost of textbook materials as part of the Five Percent Challenge: an initiative by the state of Ohio's Affordability & Efficiency Task Force to reduce the cost of earning a degree by five percent.
As Ohio University's President M. Duane Nellis explains, "student access and affordability to quality content are integral to [our] mission of educational excellence and success."
Here at Top Hat, we're thrilled with these early results of our partnership. Mike Silagadze, co-founder and CEO of Top Hat, said, "OHIO's faculty are doing an incredible job of adopting, customizing and even authoring interactive OER for their courses. Together, we're improving student access to high-quality and affordable content that will ultimately raise the bar on student success in their coursework."
Even if you start down the path of OER with a small investment, the student savings quickly cascade. The more students attend courses with OER, the more savings accumulate.
You can start the ball rolling now. If you're interested in finding out how much each course at your school could save by switching to OER, use our textbook calculator here: