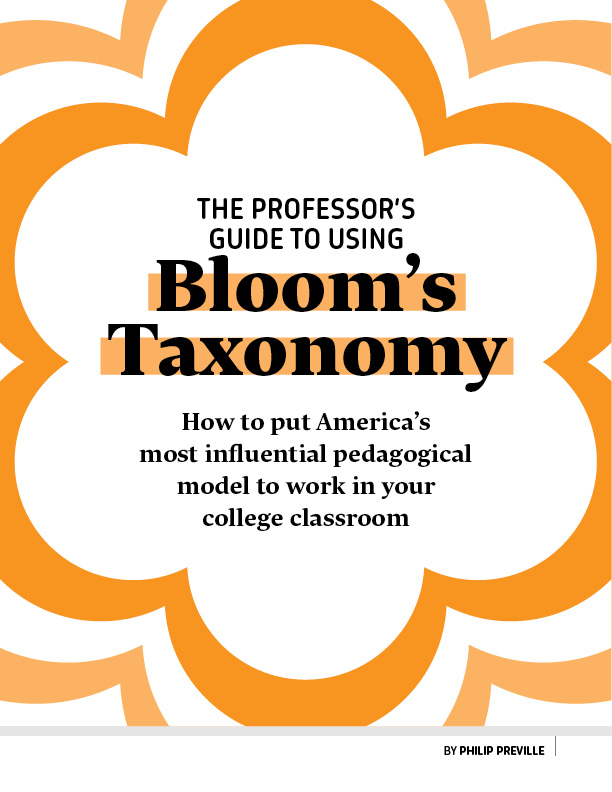 Free guide
The Professor's Guide to Using Bloom's Taxonomy
Arguably the single most influential work in American education, Bloom's taxonomy has helped shape the content and delivery of learning from kindergarten classrooms to graduate laboratories. Yet for all its influence, many college educators remain unfamiliar with this hierarchical model. In this free guide you'll learn the core principles of Bloom's and hear from professors who have effectively put it to work in their college classrooms.
Thank you! The information has been submitted successfully.
About this e-book
This e-book quickly summarizes the core principles of Bloom's taxonomy and demonstrates, by example, how top educators have harnessed this framework to help them achieve their teaching goals and improve students' learning.
What You Will Learn
The core principles of Bloom's and how they can effectively be applied to your college class
How to clarify learning objectives and develop classroom activities for any course
Real-life techniques for helping students set expectations for themselves
Ways to set and deliver on specific course learning objectives
Look inside!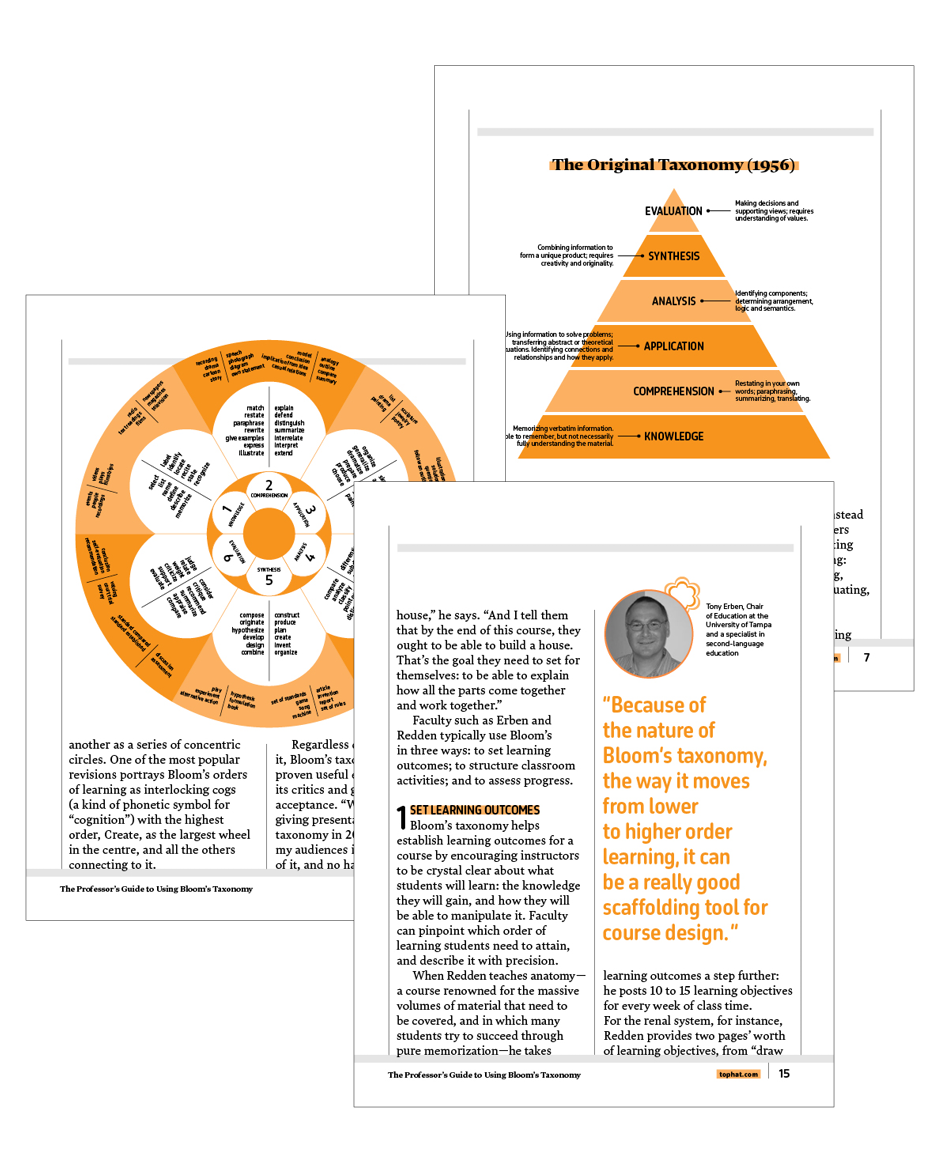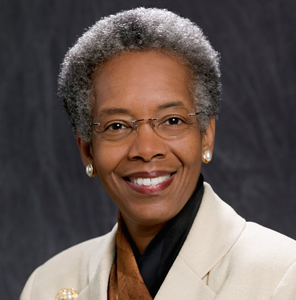 "When I first started giving presentations about Bloom's taxonomy in 2002 I would ask my audiences if they'd heard of it, and no hands would go up. Now nearly all of them go up."

Saundra McGuire
Professor Emerita of Chemistry and Director Emerita of the Center for Academic Success at Louisiana State University