Here are some of the ways Top Hat helps instructors ensure course continuity:
Bringing active learning to remote lectures and class meetings
Ensure your students can join class and stay engaged with real-time participation from anywhere.
Use Zoom or another video conferencing solution to deliver your lecture
Use Top Hat to:

Take online attendance
Run live discussions with your students
Quiz your class for understanding and participation during the lecture
Ensure students remain engaged and on task in a remote learning environment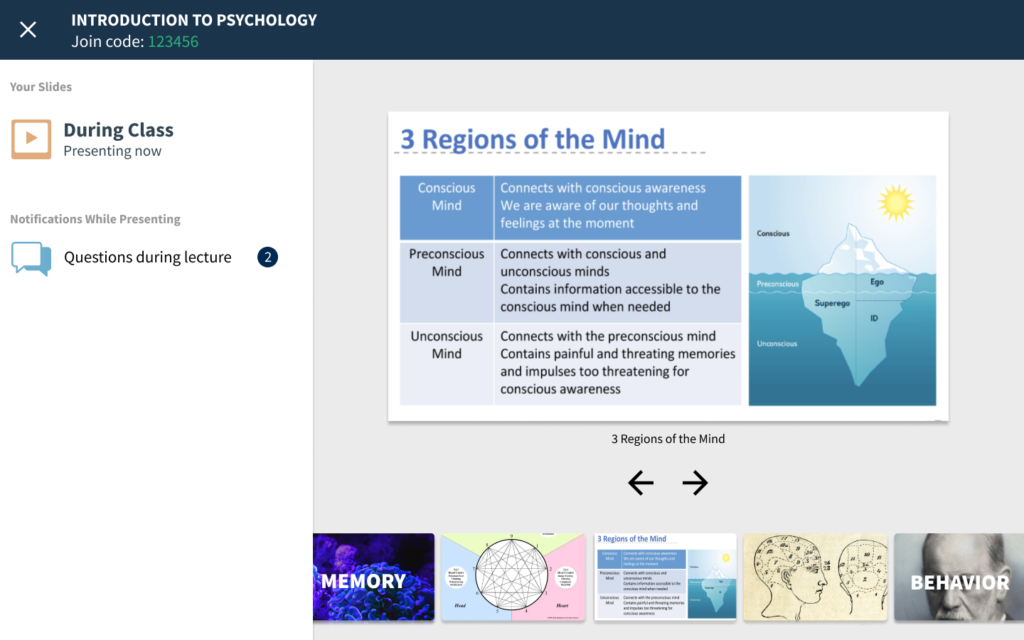 Keeping students motivated with interactive readings and textbooks
Continue to engage students and reward their learning with interactive, immersive content.
Transition to—or supplement your existing materials with—interactive "assess-as-you-go" content, either from Top Hat or partners like Bluedoor Publishing and Fountainhead Press
Guide student learning step-by-step with reading materials, interactive media and assessment questions you can organize all in one place
Use Loom (or video capture software of your choice) to embed lecture recordings directly in students' learning material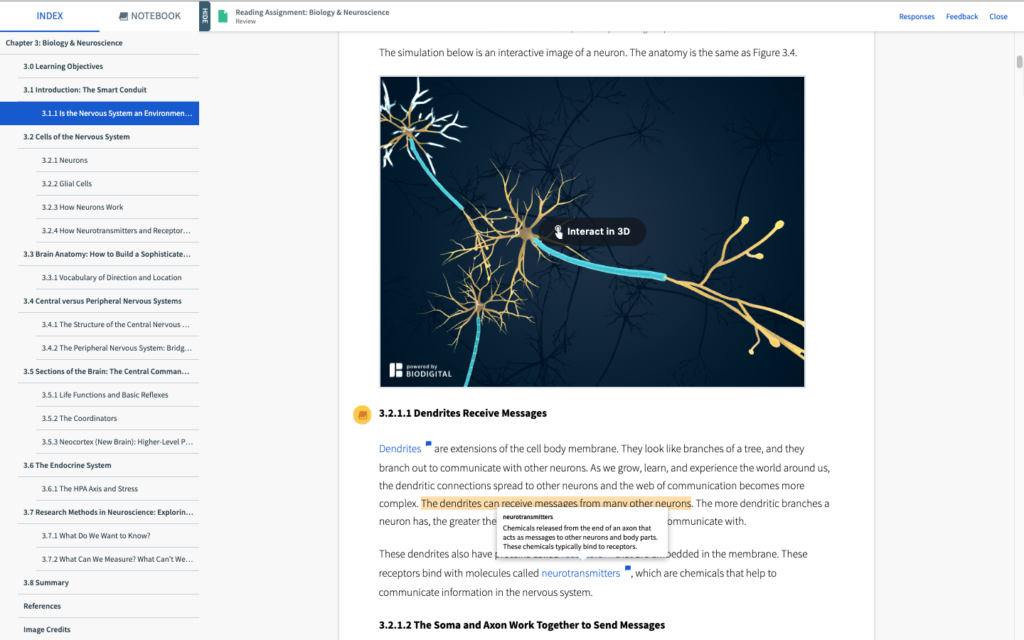 Tracking student learning with auto-graded assignments
Assess students using a variety of question types, including multiple-choice, word answer, fill in the blank, matching and long answer.
Keep assessments effective using 14 different question types, the majority with auto-grading capabilities
Include subjective questions you can grade yourself, based on your course criteria
File submission allows you to continue to accept written assignments that you can preview and mark up with contextualized inline feedback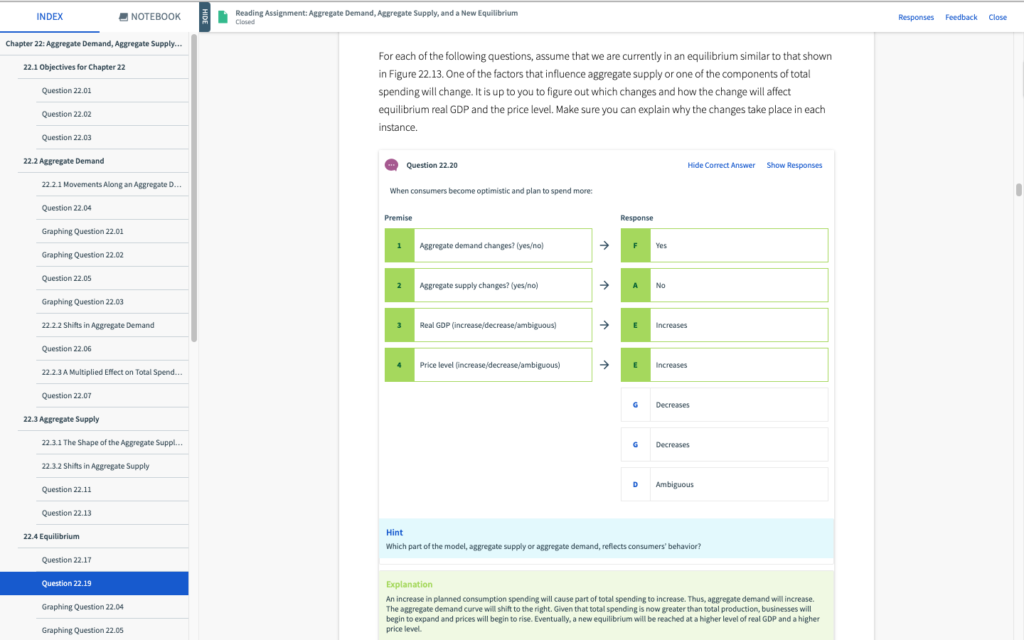 Running supervised exams students can take from home
Administer secure, proctored tests that students can take on their computers, at a pre-set time and from any location.
Easily run exams with set start and end times
Verify test-taker identities to ensure that the right students are taking your assessment
Monitor student activity and receive an easy-to-understand proctor report that flags irregular student behavior
Instantly grade and analyze student performance with questions that are auto-graded upon submission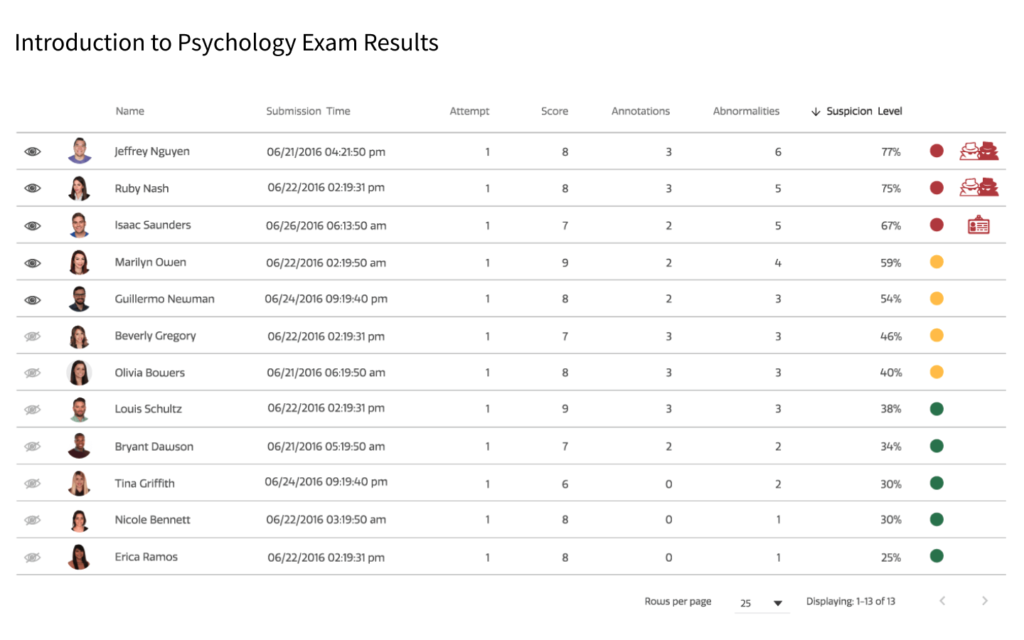 Hosting virtual office hours and providing extra support for students
Use live discussions to create regular touchpoints that help keep students connected.
Create discussion threads that prompt feedback and questions from students
Set responses that only you to view or open answers up to facilitate peer-to-peer communication
Complement your chat with Zoom or other video conferencing software to create the feeling of a live meeting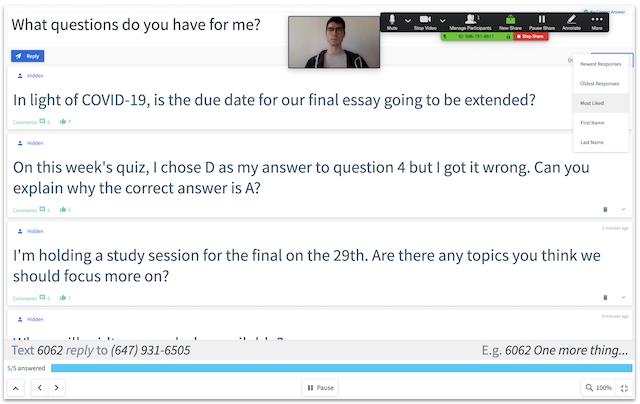 Creating effective remote learning experiences for labs
Engage students and gauge mastery with pre-lab, in-lab and post-lab activities, all in one place.
Deliver pre-lab instructions, activities and assessments with embedded media and questions
Livestream your lab and ask live questions so students stay involved
Alternatively, record yourself executing labs and deliver to students for review at their own pace
Provide fillable lab report templates uploaded by students, which you can grade and markup with contextualized inline feedback
Easily manage content and instructors across multiple sections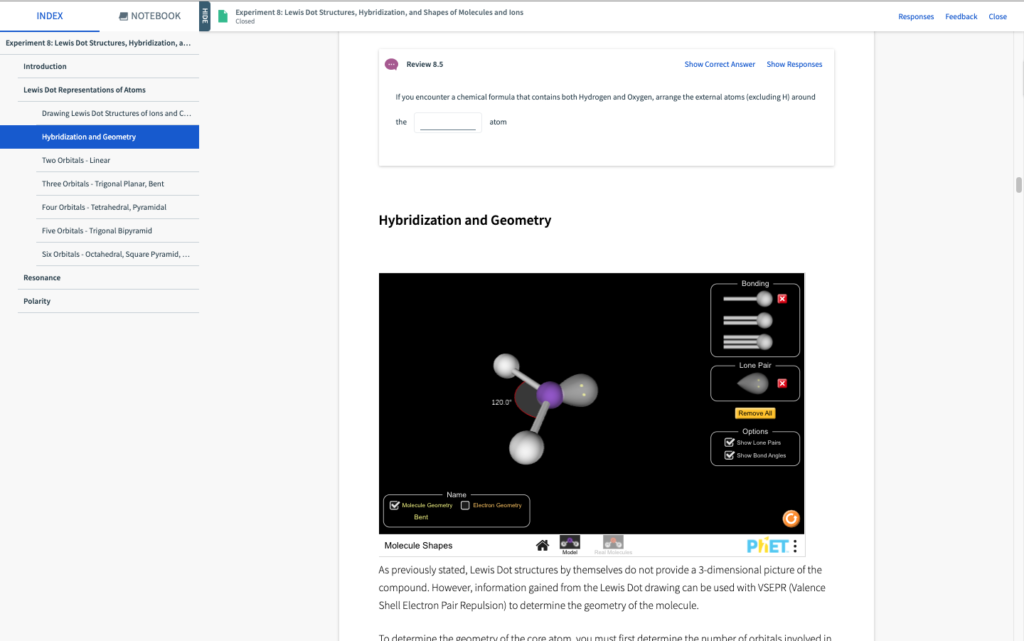 Plus, receive dedicated support and resources from the Top Hat team:
Instructional design and training resources help you get started right away and ensure your course and exams are set up for continuity.
Comprehensive technical support for professors and students is available Monday to Friday, 9AM–9PM EST.
Your end-to-end teaching platform
With Top Hat, you don't have to give up on delivering an interactive experience when you teach remotely. No LMS can offer the breadth of tools we provide to ensure students remain engaged in active learning when you transition to teaching remotely. Plus, Top Hat's all-in-one solution helps you structure the learning process, so you can deliver all your course content and assessments from one engaging platform.
Get started now
One of our representatives will reach out to help you get started
Are you a student? Sign up here and join your course once your professor creates it