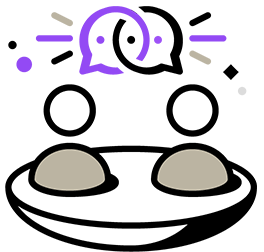 High-fives from Every Student
Top Hat makes every class feel intimate, inspires dynamic group work, builds excitement for course material and rapidly improves comprehension. Educators love it as much as students! To get started, book your personalized product tour with one of our specialists today. 
SEE HOW TOP HAT MAKES TEACHING FUN AND EFFECTIVE
Top Hat's software helps improve comprehension and engagement
Upload your slideshows, add annotations and questions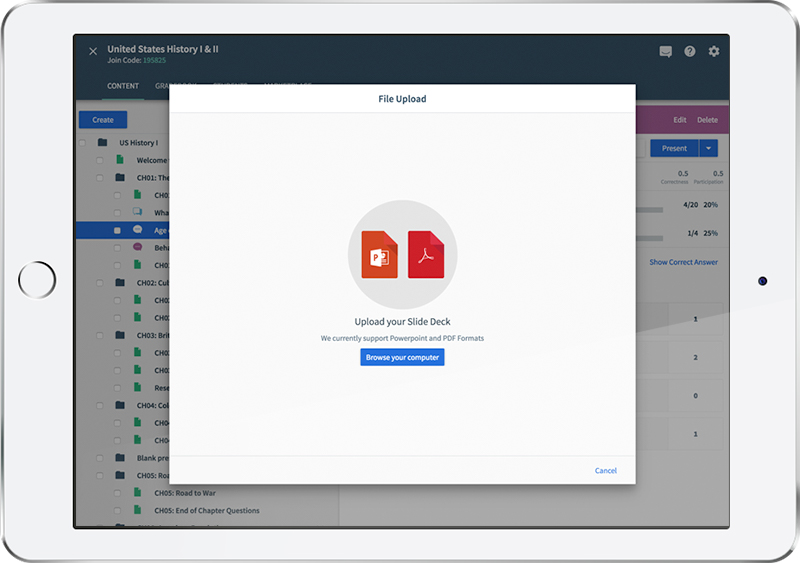 Upload your slides to Top Hat and add annotations to help explain topics. You can even place interactive questions between slides for a seamless presentation.
Add annotations
Make slides available to students in review
Add interactive questions right between your slides for a seamless presentation
Take attendance effortlessly and accurately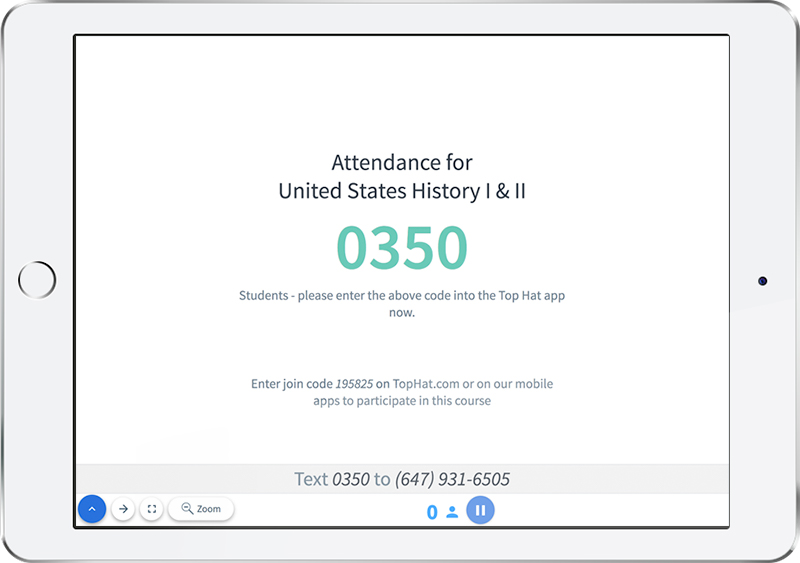 Attendance codes are randomly generated and only available on the projector—preventing absent students from bending the rules.
Private attendance code only visible to students in class
SMS support for students without smartphone access
See a record of attendance in the Top Hat Gradebook at any time
Offline mode available when Wi-Fi signal is weak
Location-based attendance technology, ensuring that only students in class get counted
Launch discussions that get the class talking about the material
We've made classroom discussions easy to launch and control. Open discussion topics to the class and see their answers. Engage even the back row in the conversation.
Allow students to vote on their favorites
Specify if discussions are named or anonymous
Filter by popularity
Assign grading
Ask questions that get answers and help you gauge how well students understand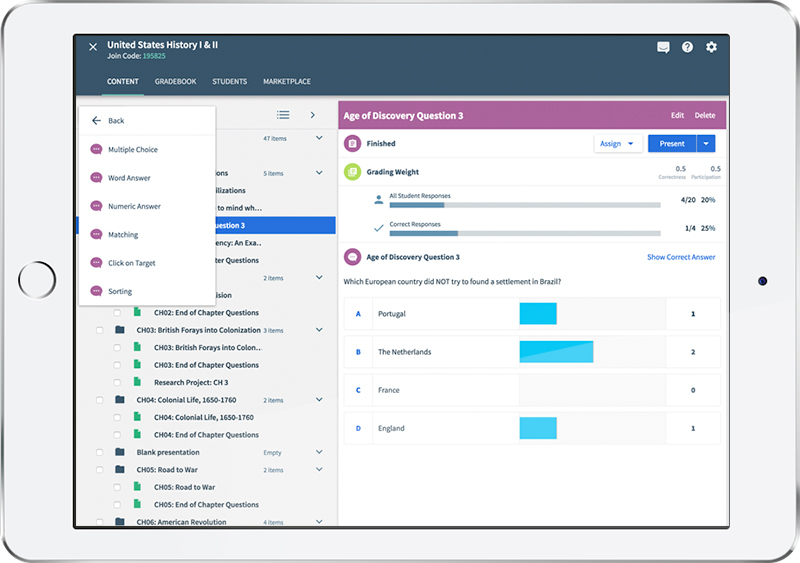 Top Hat provides six engaging question types. Create your own questions, or import question packs and other instructional content from the Top Hat Marketplace
Multiple choice question
Word answer
Numeric answer
Matching
Sorting and rank question
Click-on-target area
Share responses with the class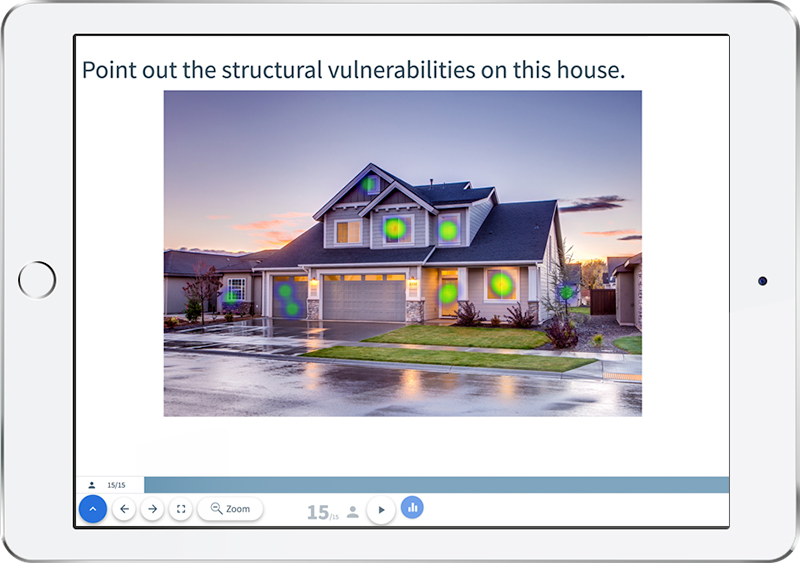 Each question type has its own unique visual graphs and reports. These provide real-time feedback, allowing educators to confidently make changes to a lecture—on the fly.
Reports and graphs update in real-time as students respond to your content
Optionally show the correct answer to help students learn concepts
Each question type has its own special report designed just for it. For example Word Answer questions can show responses in an artistic word cloud
Grade and assess student understanding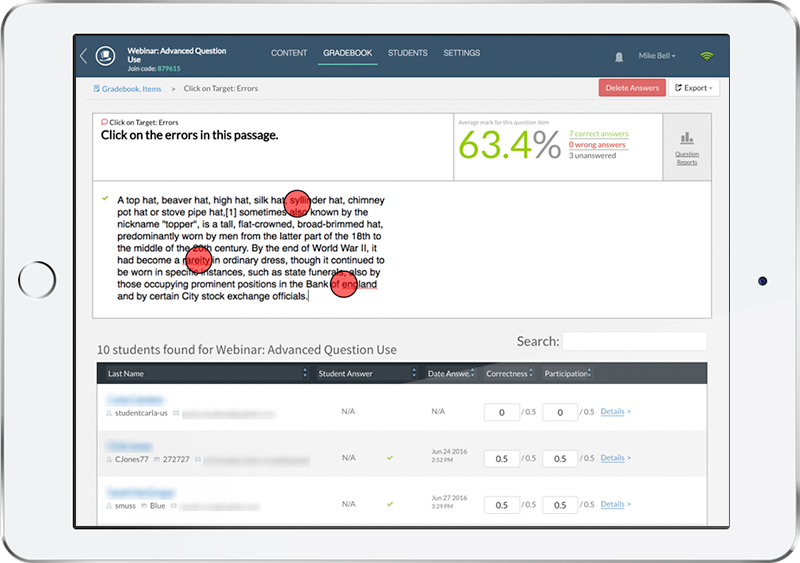 Track student performance on the questions you pose and export in the format you need
Export student grades in CSV or Excel format
Merge data in your LMS
Use the Top Hat Gradebook to make changes quickly, without the need to export