Product Video
Free Video Tour of Top Hat Classroom
Competition for student attention in your classroom is fierce. As an educator, you're contending with smartphones, laptops and free wi-fi. Turn those distractions into tools for learning.
Duration: 7 minutes
Status: Free to watch
Your guide: Anna Villanueva, Product Specialist
In just 7 minutes, see how you can engage your students using the technology they already own, and transform your classroom experience.
Gain access to the video
What you will learn
How to facilitate active learning before, during and after class
How easy and intuitive it is to use Top Hat Classroom
Tactics to motivate and reward students
How to save more time on classroom prep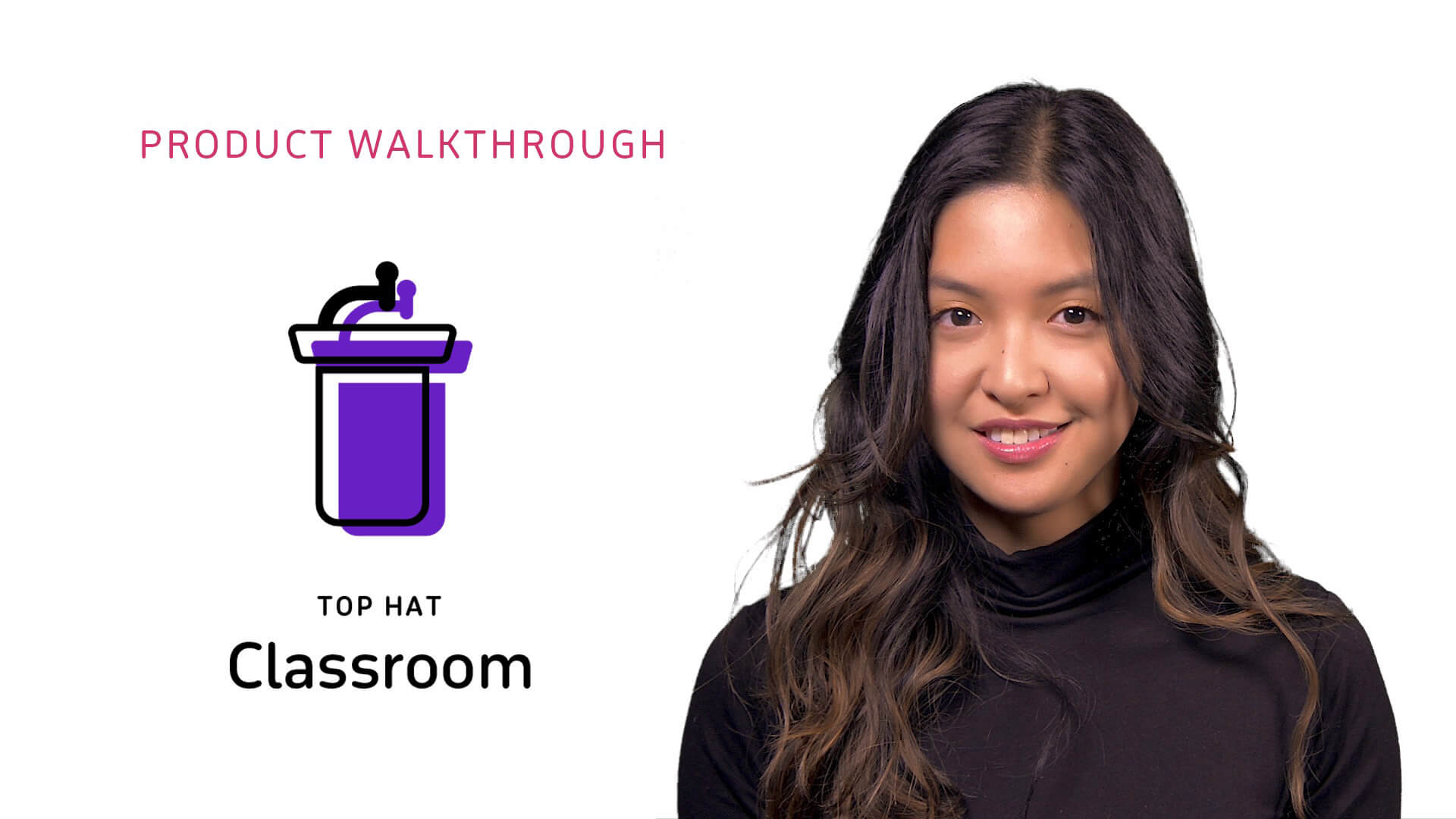 Ready to get started?
Contact us to book an online walk-through of our platform. We can answer your questions and set up your course on Top Hat.
Book a demo
Have questions about pricing or want a custom demo? We'd love to help.