Online Gradebook For Students & Teachers
Students and teachers can access real-time, detailed data about student performance, participation and attendance in the Top Hat online gradebook.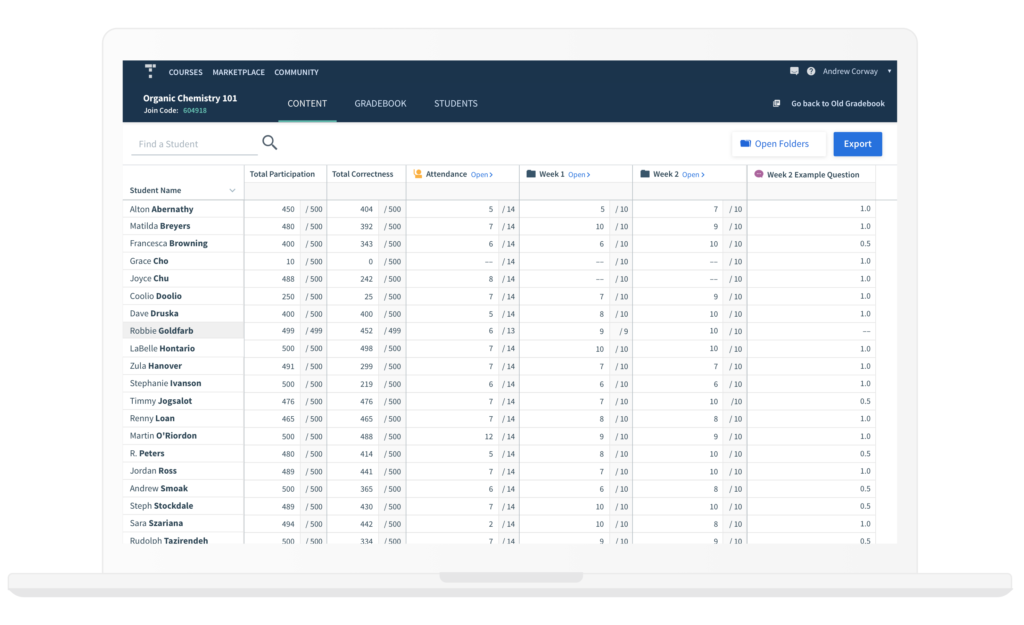 Ensure every student has an opportunity to achieve success
Using the Top Hat online gradebook, educators can easily and intuitively manage the grading and evaluation process, ensuring that all students enrolled in a course have an opportunity to succeed and excel in the curriculum. The online gradebook offers various page views that educators and individual students can access to keep on top of progress. Data is synced in real-time, so students and educators always have a current view of performance and can address issues accordingly.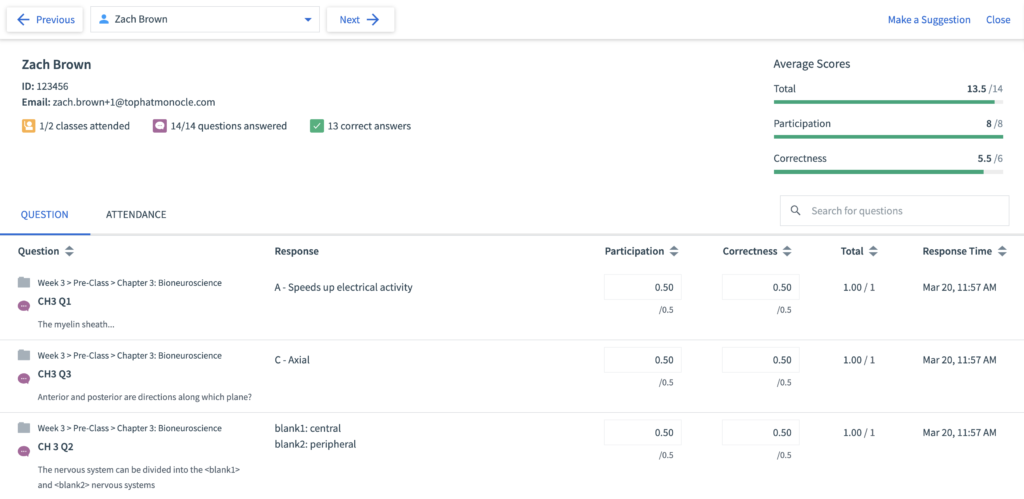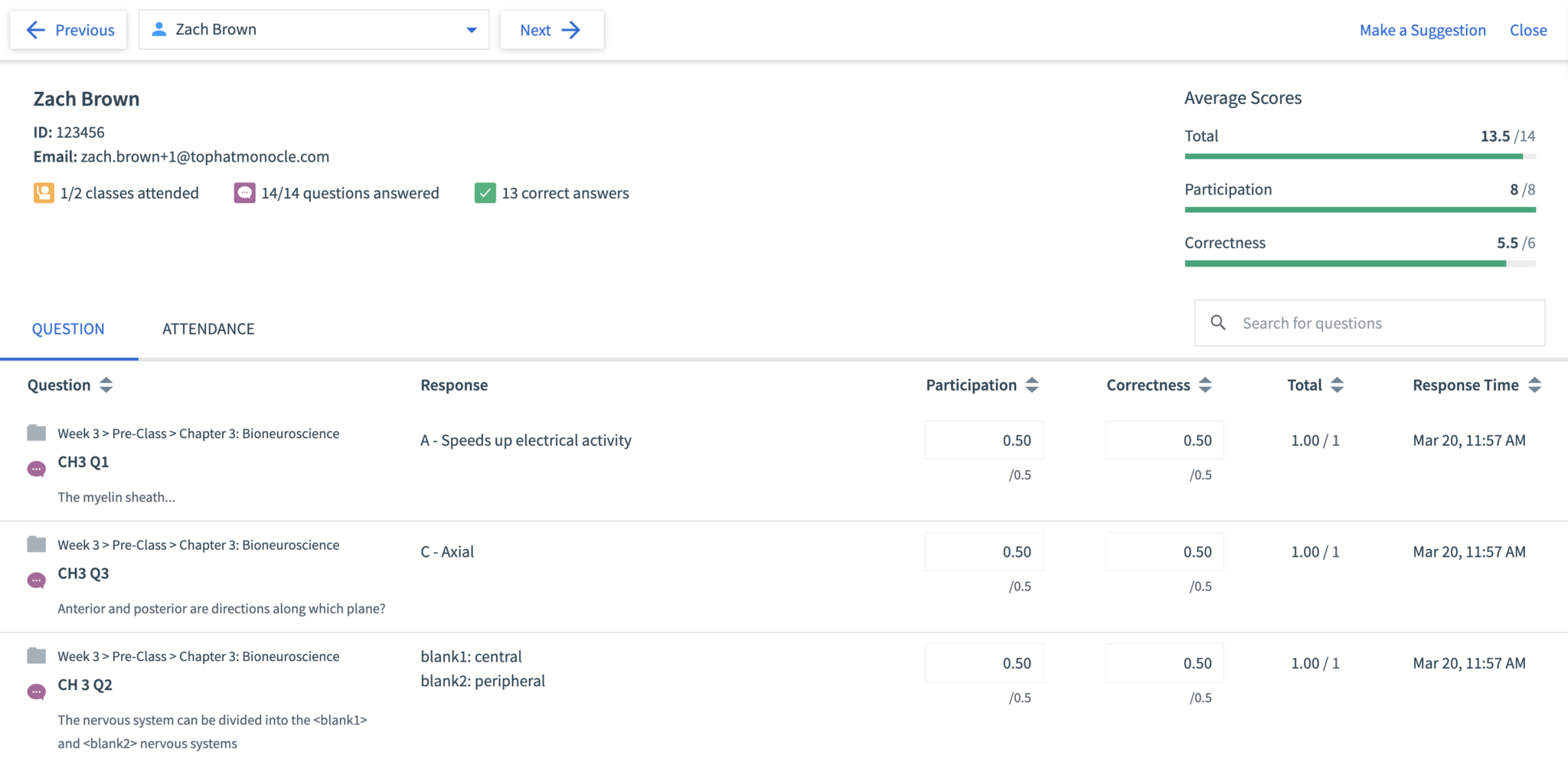 Grading can be broken up by correctness and participation
Educators can assign different grading weights to correctness, meaning whether the student answered a question right or wrong, and participation, which indicates whether the student attempted the question. Correctness is measured for the entire undergraduate class, regardless of which students participated. As an instructor creates tests, quizzes, exams, polls and other course materials, you can modify the scores for correctness and participation for each assigned question individually. One submitted question, for example, might be worth more based on the student getting the correct answer, whereas for another, participating is more important on the grading scale than getting it right. You can modify the grade weight as it relates to assessment at any point in time.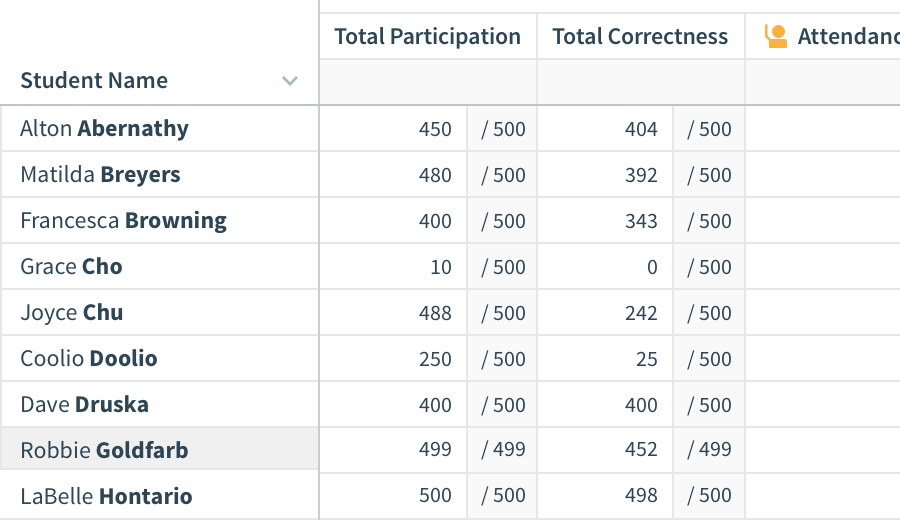 Present the web-based data immediately in class
Once a question is pushed to students' mobile devices, including smartphones (Android and iOS) tablets, laptops and Chromebooks, it can also be presented on the large screen in the lecture hall or classroom. Analyze the responses of an assignment and discuss the overall results with students. If you notice that only a small percentage of students are behind in the material, or don't quite grasp a concept based on their submissions, encourage them to visit you during office hours for further advising on how they can improve. If, however, the majority of students seem to be having difficulty, use that information to adjust strategies, and discuss the topic in further detail in the classroom. Ask the same question again at the end of the lecture, or the beginning of the next one to further evaluate if more clarity is necessary, and students' readiness to move ahead to a new concept.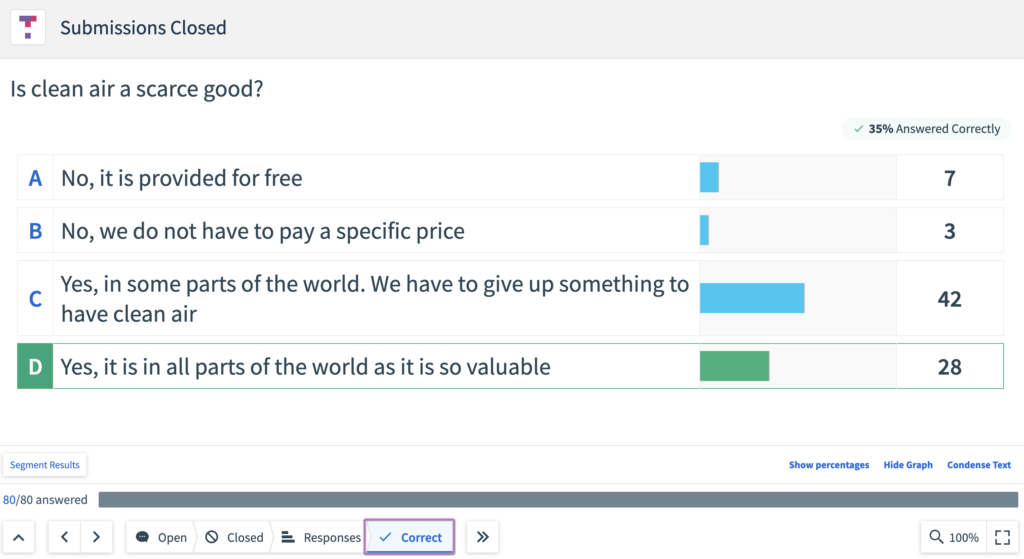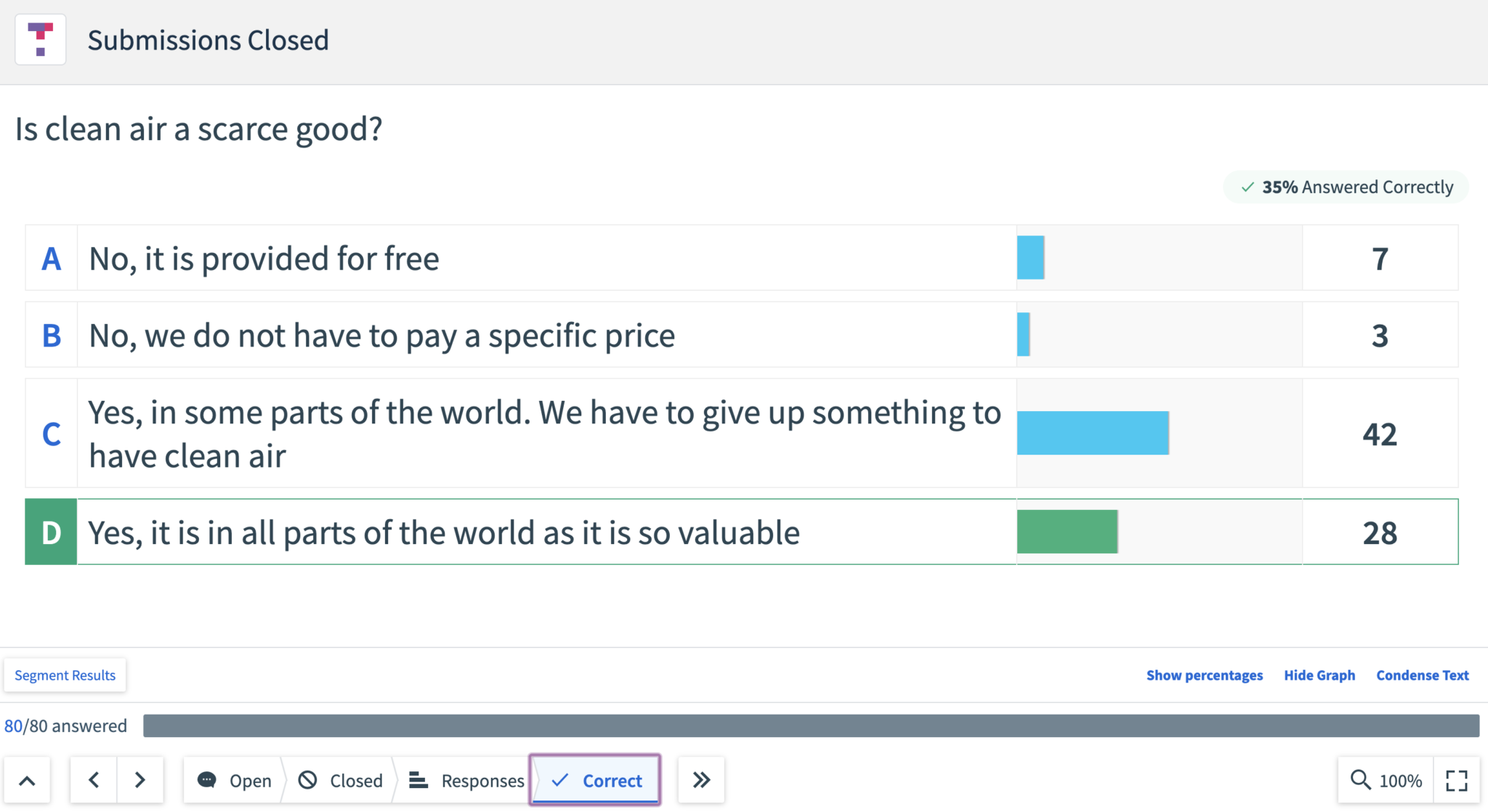 Create assignments for homework
Use the Assign button in the Top Hat online gradebook to make content available to students outside of lectures, as part of their homework. Top Hat's digital, interactive editor can be used to create and customize textbooks, course packs, worksheets, and other supplemental course material with embedded content and auto-graded questions. Scroll to browse through the questions and see the right answer along with the distribution of student responses. Any time content is presented in class or assigned as homework, that data is pushed to the Top Hat online gradebook so you can always view the information in real-time. Students can see the grading system data, too, but only for assigned material after the schedule has ended or the content has been switched to unassigned status.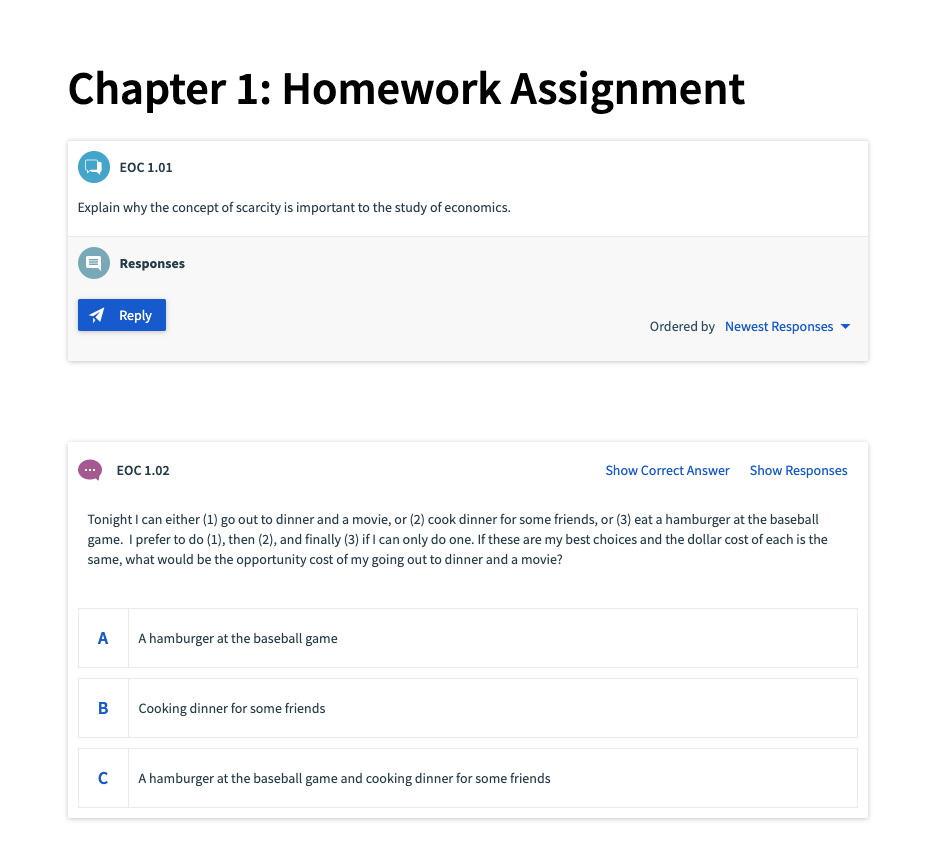 Get a high-level overview of student performance
On the homepage of the Top Hat online gradebook, you can see a high-level overview of class performance, and response and participation averages, organized to match your content tree. The homepage provides at-a-glance information of overall grade point trends as an indicator of student achievement. Each item in the content tree has its own row, with individual questions hidden from view until you drop down and expand each row to view more. You'll see four columns of data, including correct weight, participation weight, average score, and average participation, showing cumulative points assigned to various quizzes or tests, as well as values set for specific questions. If you adjust individual values in the question row and folder of the online gradebook, the average score and participation data will update automatically for you. There are also average score and average participation folder rows that tabulate the averages for all students enrolled within a class.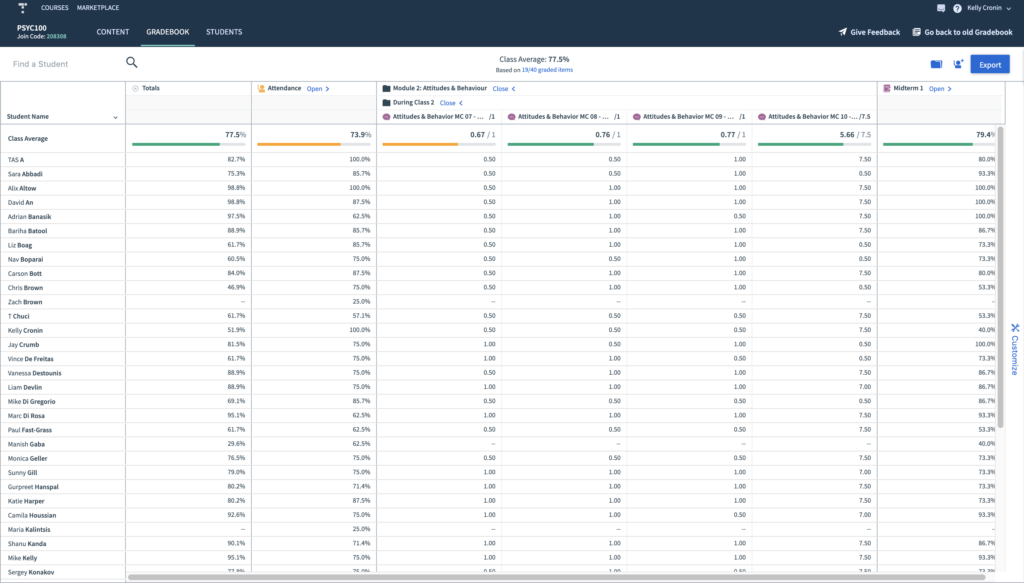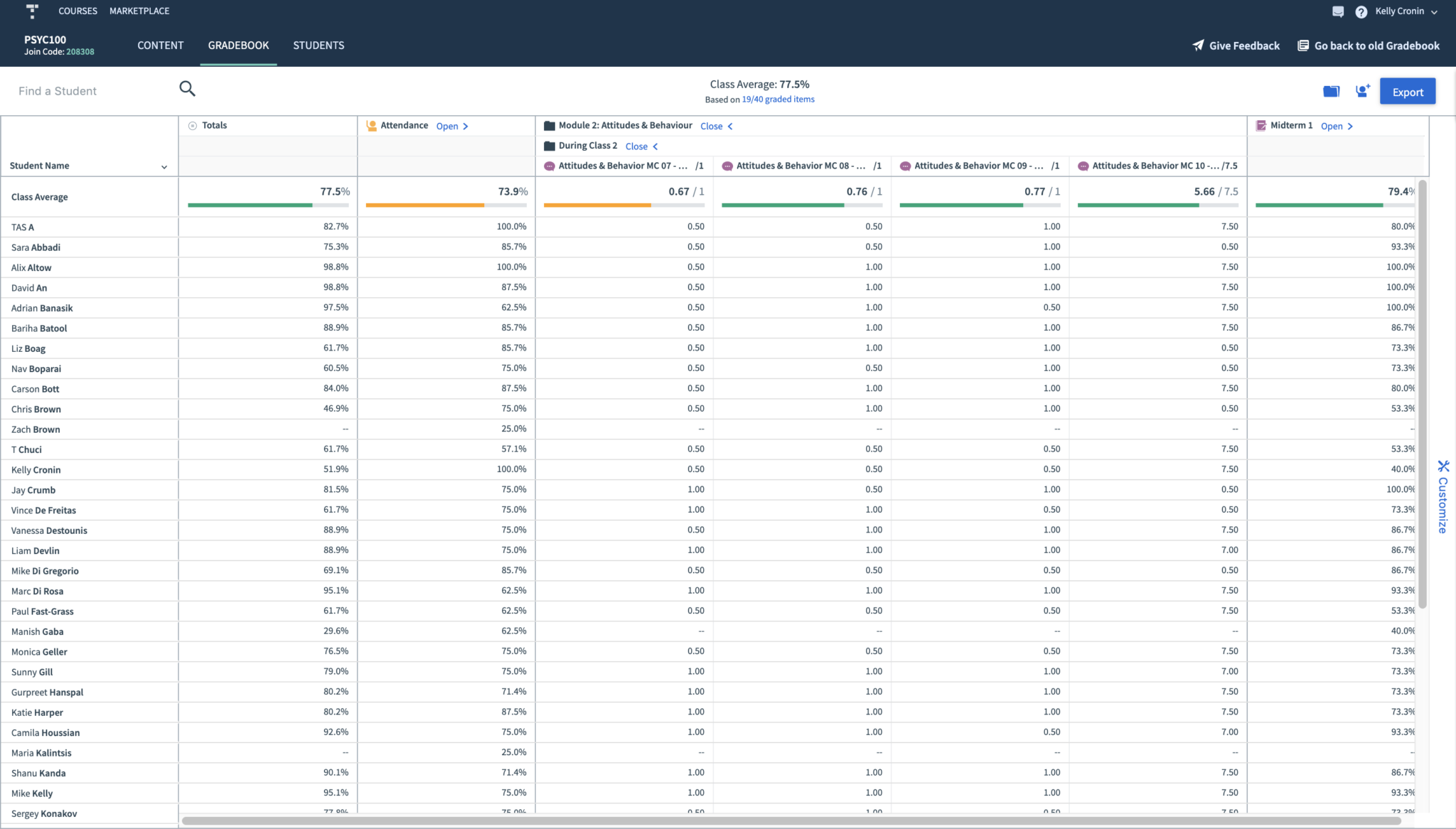 Organize data as you like
Data views are customizable, so educators can organize the data in the online gradebook as they see fit, grouping content into folders, for example, by grading buckets, including materials like in-class quizzes, participation only, or exams. This makes the process simple and seamless once you're ready to export the data to a learning management system (LMS) like Moodle, Blackboard, or Desire2Learn (D2L). Data can be reorganized and sorted by any heading so educators can analyze the grading information in different ways to keep track of how students stack up, and if they are on track to receive a passing grade. Educators can also view a full listing of class enrollment and get a high-level summary of everyone's average scores and attendance. This provides valuable insight into what students have achieved to date, what they have failed to comprehend and what areas they need to work harder on.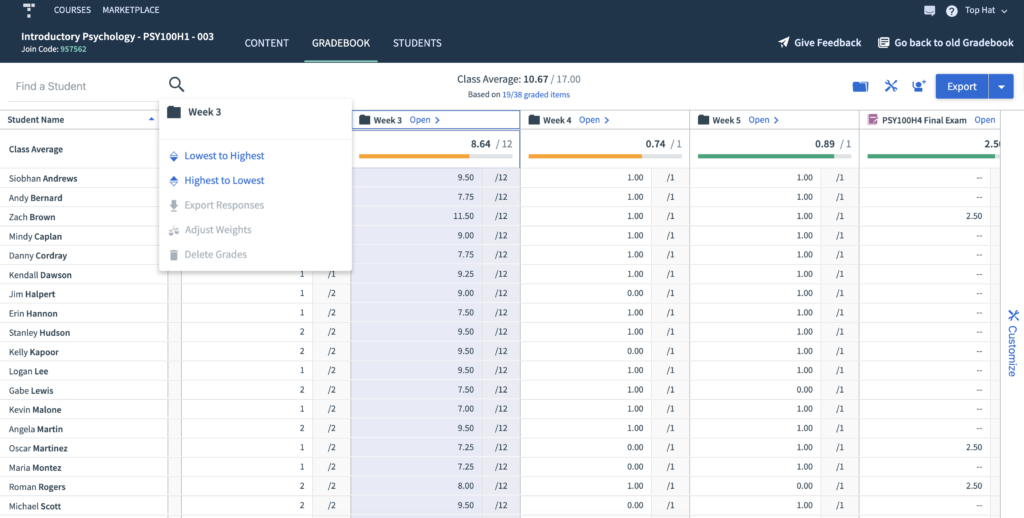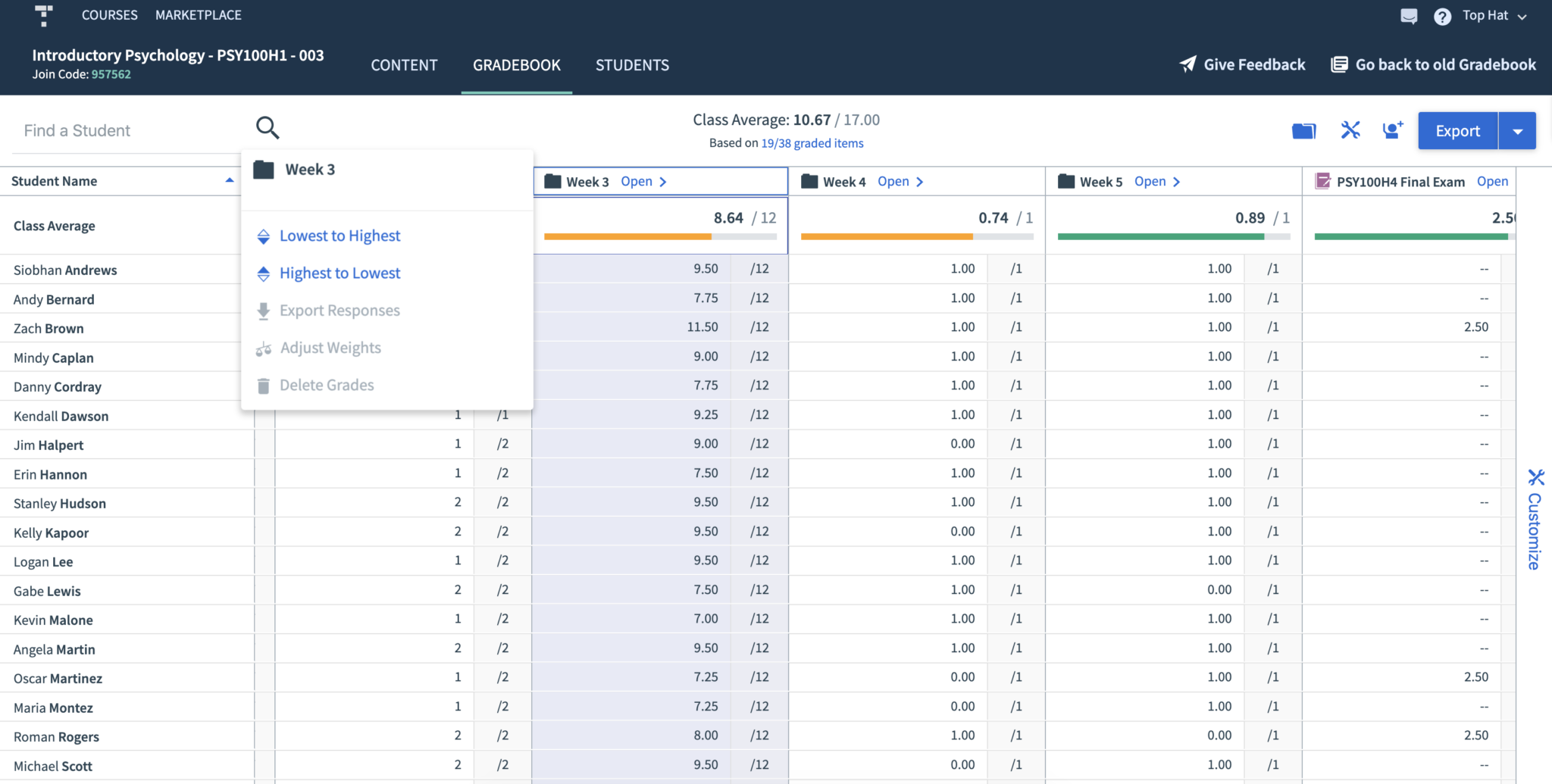 Drill deeper for more detailed data
In addition to a high-level overview of how an entire class is performing and participating, educators can also dig deeper to get more detailed data, including a breakdown of each question and trends in student responses. If you notice a lot of classmates are selecting the wrong answer, educators can use this information to clear up any misunderstandings. Educators can also access detailed data on individual students using their student ID, including their earned/total correctness and participation, answers they provided, and contact information. Educators can also see each student's gradebook summary page by simply accessing the students tab below the search bar on the home page. The access helps educators discover granular trends in student performance, like consistently low scores, or a lack of participation.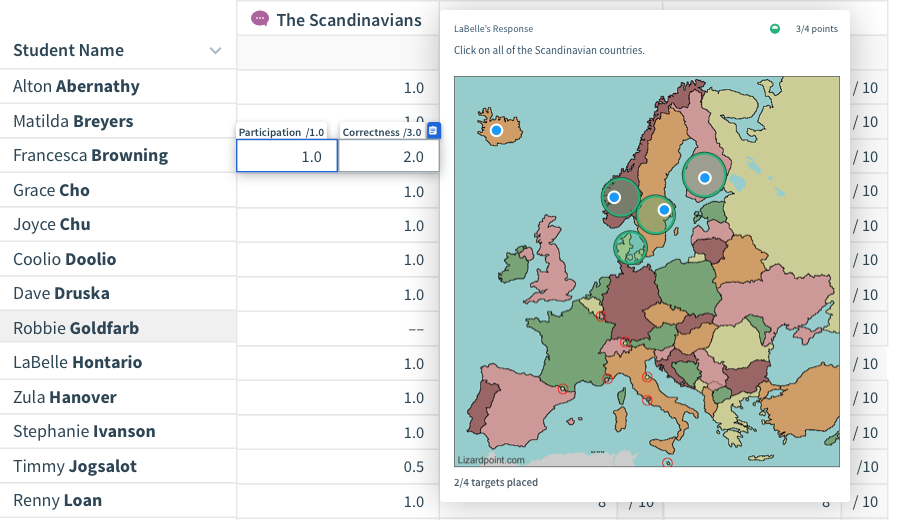 Students have access to their own detailed grading data
In addition to educators being able to track student performance using the Top Hat online gradebook, students also have the ability to access their own grading data as well—essentially a 21st-century version of transcripts, or ongoing progress report cards. They can see their current mark in the class, a breakdown of their scores, how the questions are weighted, and the number of correctness and participation points received for each question. Students can also see a course average, and their own correctness and participation percentages for comparison of GPA. This promotes individual accountability and provides real-time transparency around performance. Students can view their entire student records and use the information to be more proactive in addressing issues if they notice they aren't performing well; be more aware of their participation, and if it's lacking; and check in frequently to see progress on an ongoing basis and identify discrepancies. Student participation, after all, can be an important indicator of overall engagement with the course material. Students cannot gain access to grading data, it should be noted, until the educator has switched a test, quiz or other piece of course material to unassigned.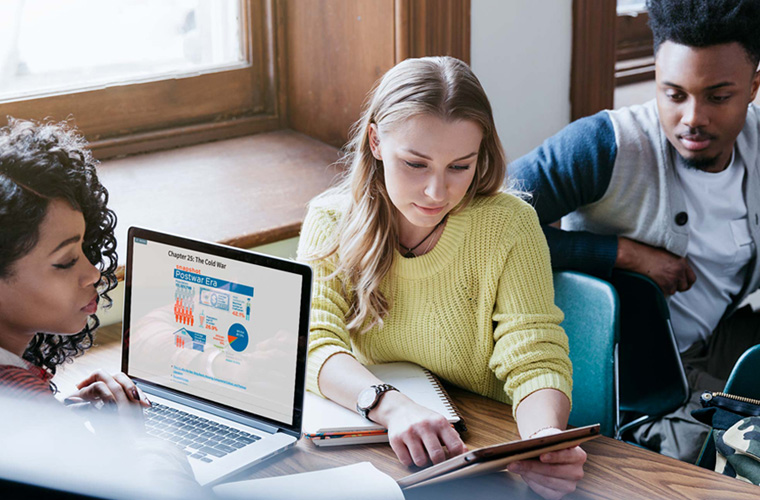 Use Top Hat's online gradebook for attendance
Top Hat's online gradebook isn't just for monitoring and collecting data on student achievement, correctness and participation, it can also be used to record attendance within the instructional space. Students must confirm their attendance in class using Top Hat's cloud based app for authentication. They login using their username and password and sign on by entering in a unique code presented at the beginning of each class. Bluetooth and GPS technology can confirm the student's location, and that s/he is indeed in the classroom and not offsite trying to login remotely. Through the Top Hat gradebook, educators can see student attendance data, with records sorted chronologically, with the newest first.
Educators can access a cumulative summary of total attendance data for each individual student, and a simple attendance button allows educators to manually adjust student attendance, selecting among attended, excused or absent. If the student was excused from a class, participation and the data from that class is taken out of the equation. Students, meanwhile, can view their current mark in class, along with attendance stats, a score breakdown, weighting of questions and their overall attendance record.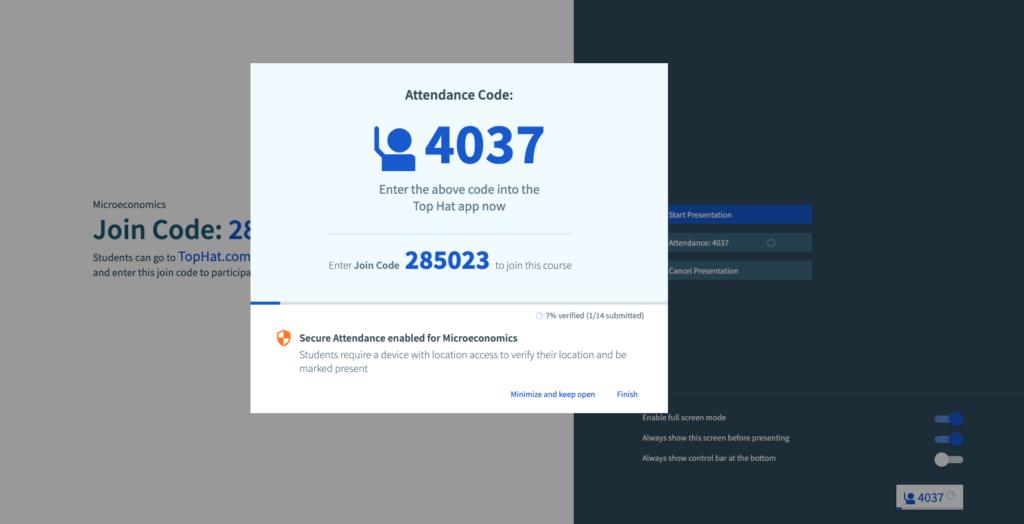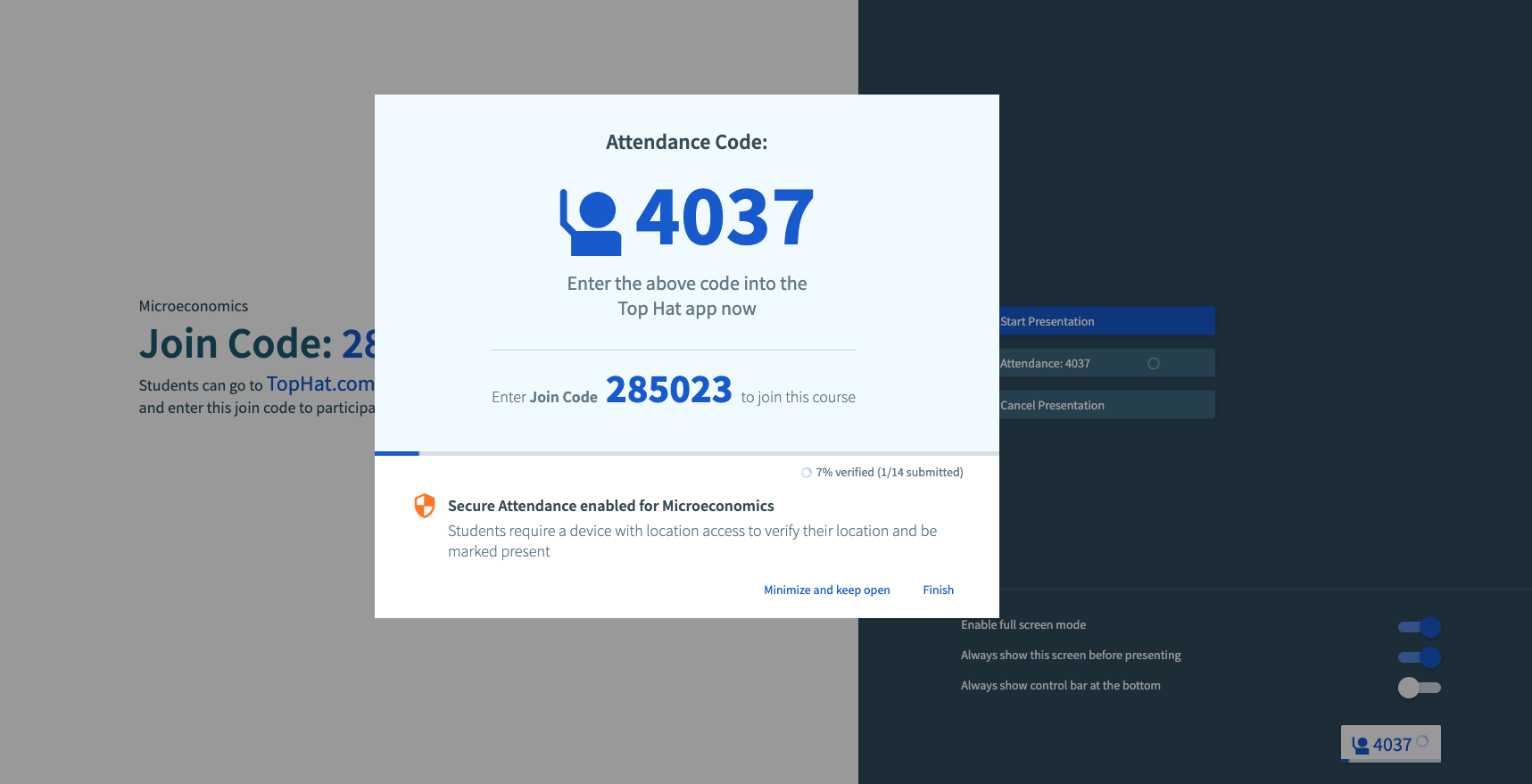 Join a community of 750+ campuses that use Top Hat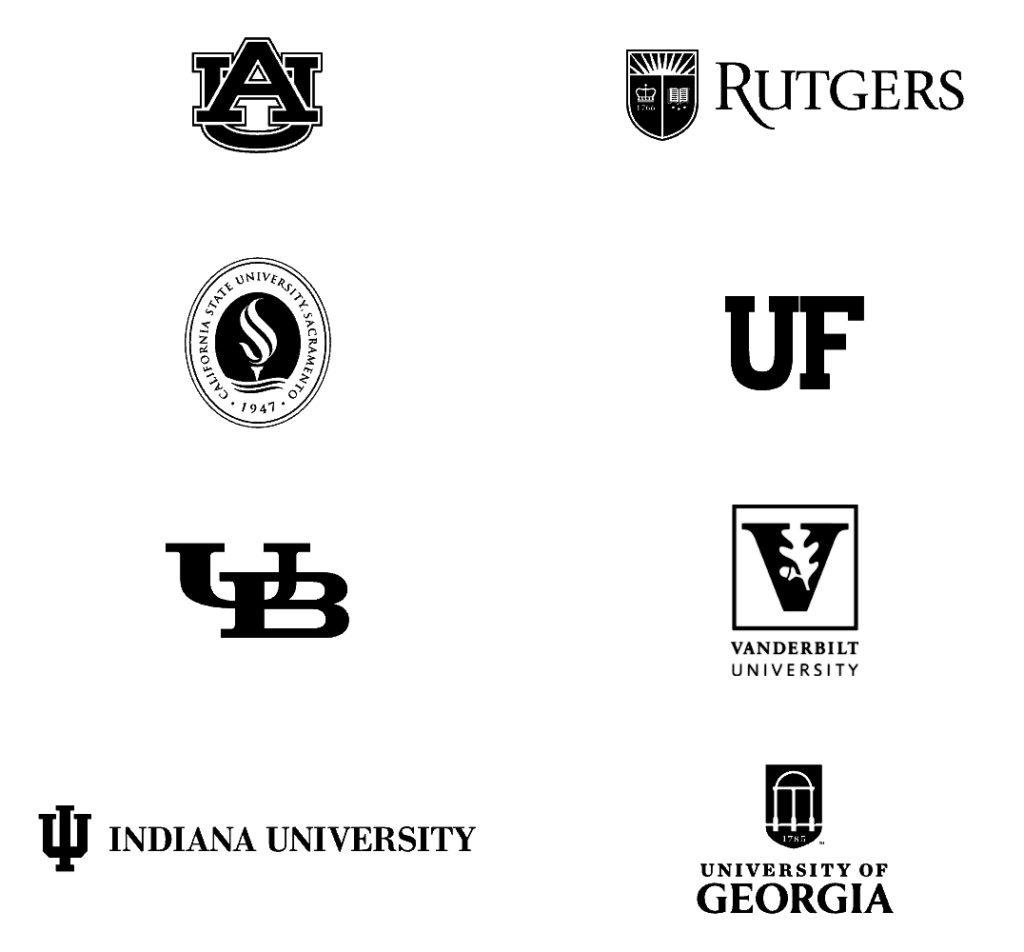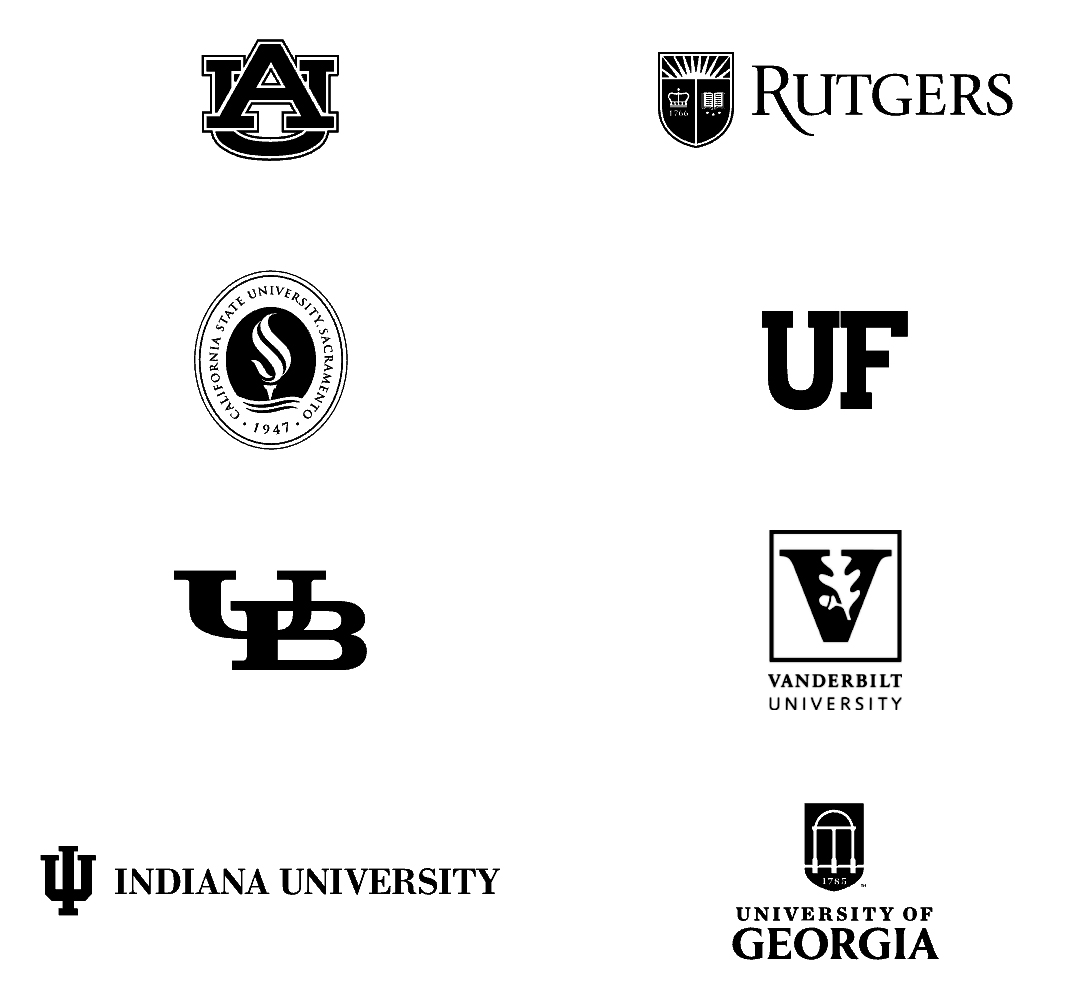 Save time with an innovative and holistic gradebook
Get started by scheduling a personalized demo
FAQ
What is an online gradebook?
An online gradebook is a record used by the school system that contains relevant course material for an educator pertaining to a class. Kept online and requiring a portal login, the data typically includes materials like lesson plans, assignments, student grades and progress. An online gradebook is part of the school community and can essentially function as an unofficial transcript that indicates student performance and grade point average. Typically, an online gradebook can interface with a learning management system that a school board uses, or a student information system. In some cases, such as with Top Hat, an online gradebook also serves as a student portal, allowing the learner, and potentially even his parents if it's used in a middle school setting, to access his or her individual grades online as well.
Does it sync with my LMS?
Top Hat has an LMS sync functionality built right into the software, so you can import or export grades from other learning management (LMS) systems such as Blackboard, Canvas and others.
Popular Tags