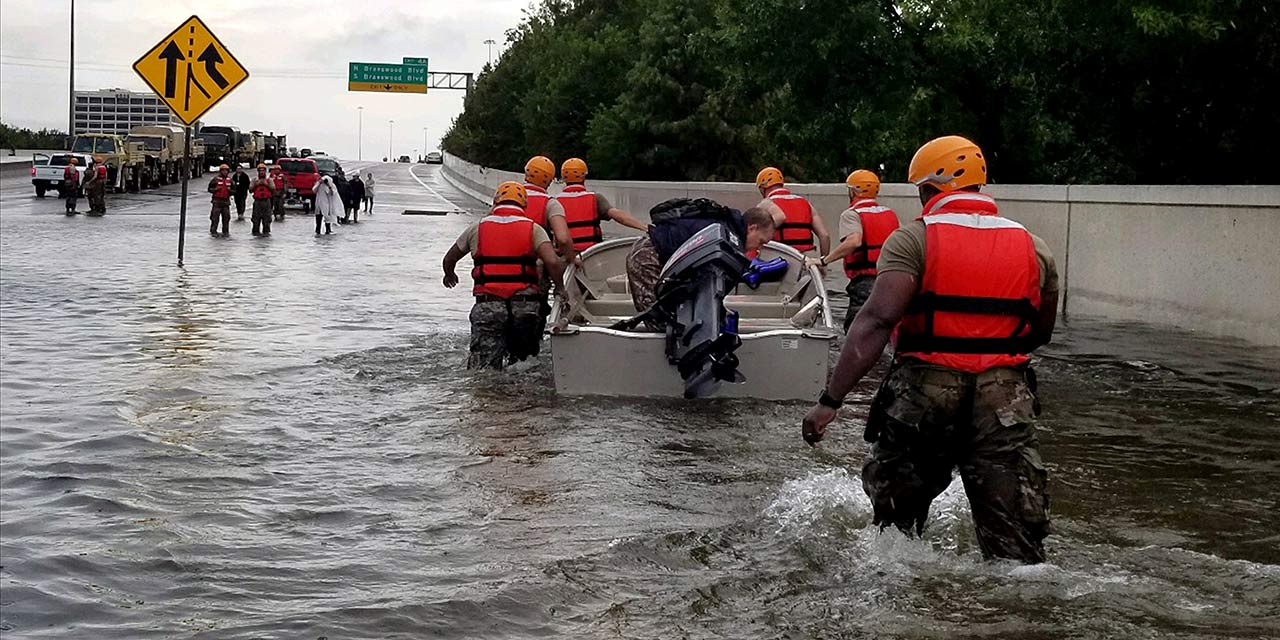 In late August and early September, Hurricanes Harvey and Irma wreaked havoc not only on homes and businesses, but on post-secondary institutions that were gearing up for the new school year. In the aftermath of these devastating storms, students, faculty and staff are still trying to recover — and make up for lost time.
There was no major damage at the College of Coastal Georgia (CCGA), according to Dr. Colleen Knight, Assistant Professor of Chemistry and Chair of the Department of Natural Sciences, but there was major flooding in the area, and some students, faculty and staff have been displaced from their homes.
"We had to delay the re-opening of our residence halls," says Knight. "Though we were told that the infrastructure of CCGA was totally sound, we did not want the college to contribute to continued stresses on an already strained public works system left behind by Irma."
CCGA made the decision to close the school on Wednesday, Sept. 6. Hurricane Irma wasn't set to hit until Sunday or Monday, but staff wanted to be sure everyone had plenty of time to prepare their homes and evacuate safely. The county ordered a mandatory evacuation the following day.
Students, faculty and staff stayed connected during the closure via the campus website; official text messages were sent from the public safety office on campus. In the Department of Natural Sciences, an online Excel document was set up with cell numbers so that everyone could keep in touch.
Hurricane preparedness through collaboration
"Everyone working together is what helps us in response to disasters," says Knight. Before leaving, each employee was given the responsibility of securing his or her desk or office. During the storm, public safety patrolled the college and did their best to minimize damage. After the storm, IT employees re-connected the campus so that offices would be ready for use when faculty and staff returned. (Electronics had been unplugged, bagged
and removed from the floor prior to the hurricane.)
While many organizations have disaster recovery and hurricane preparedness plans in place, not all provide training for specific incidents. "Truthfully, we don't have much training in dealing with hurricanes," says Knight. "We do have an on-campus training program for emergencies in general, but this is only the second year CCGA has had to deal with a hurricane. However, this is our second year in a row, so we believe it is now time to have a plan in place."
In the short term, students, faculty and staff are doing their best to get back to their routine. "We are also working hard to get students back on track and make up for lost time," says Knight. "I think in the future we really need to have a set backup plan for when we have to miss days due to these types of storms. Then everyone knows what to expect even before the storm hits."
That could include building catch-up days into a syllabus. "In the great scheme of the impact of a tremendous storm like this one (or Harvey), the loss of instructional time is relatively minor, but it will present challenges for all of us faculty looking ahead to meet the learning outcomes of our courses this semester," writes Anastasia Salter, an assistant professor of digital media at the University of Central Florida, in a blog post.
Catch-up days provide much-needed wiggle room in the case of an emergency; if the semester goes by without any closures, they can be used to cover current topics. "For now, I'm looking at the best options for consolidating assignments and shifting the schedule to fit the remaining time we have this semester," writes Salter.
But this should be done with students' needs in mind. "I believe it is better to extend that deadline early and give students a chance to focus on their families and homes…Even if your campus isn't in the worst of a storm, students' families and homes might be in more heavily impacted areas."
No doubt, recovering from a hurricane takes time and money — and patience. But hurricane preparedness plans can ease the transition back to normalcy.
The first few weeks of college are crucial for students, setting the tone for their academic careers. Watch our on-demand webinar with Dan Chambliss, author of How College Works, to hear some inexpensive ways that instructors can help build the relationships their class needs—relationships that might last a lifetime.