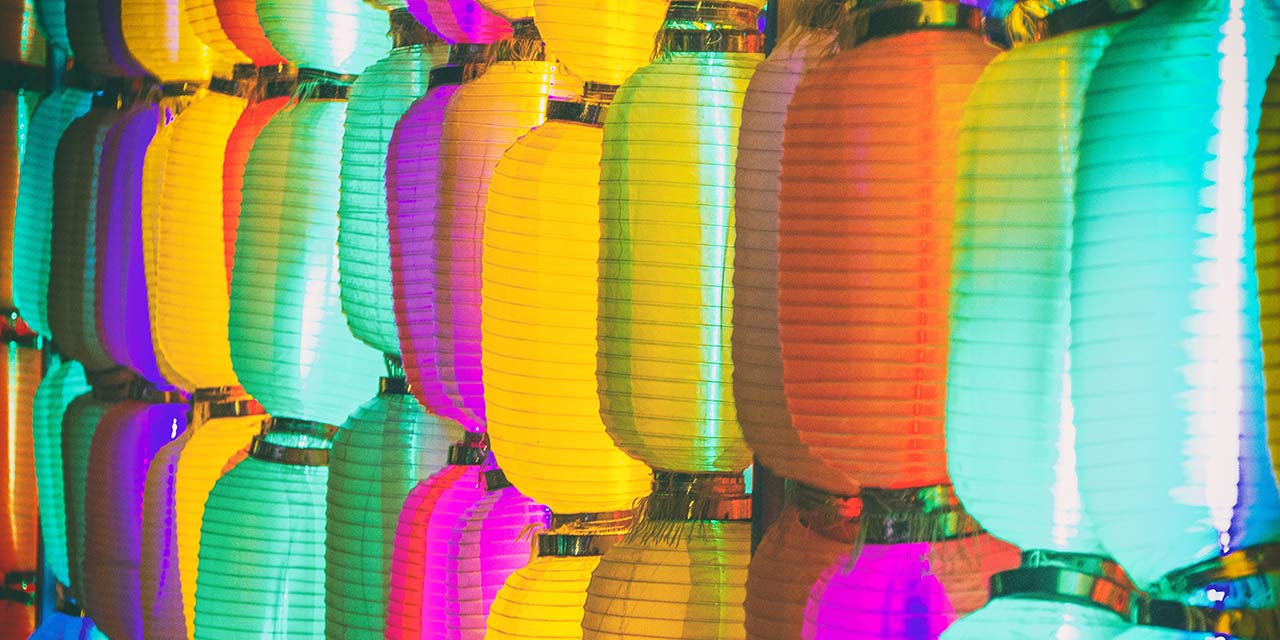 Need a boost to your teaching as you enter into the new semester? Here are four creative teaching ideas for each stage of your course, from conspiracy theories to group projects—and links to read more about them.
Week 1: Bust out the flash cards

According to author Dan Chambliss, one of the most important things you can do before class starts is learn your students' names. This gives each member of your class a sense of community and individual importance.

Hilary Wehe, psychology professor and panel speaker at Top Hat's Engage 2017 conference' concurred. It is possible to learn 200 names—and if you can't, learn as many as you can, she told attendees. "You need to engage with your students… to show them that you expect them to participate and that you value their contributions."

Need some help connecting names with faces? Try this Blackboard add-on, or an app like NameShark.

Week 5: Switch it up

Fast-forward to the fifth week of your course. Interest is starting to flag, and attendance is starting to diminish. However you deliver your class, be it flipped, lectures, or lab, education writer and English professor James Lang says that week five is the ideal time to surprise your students.

One way to do this, said Lang in a Top Hat webinar, is by putting a quiz at the beginning of your class in order to assess comprehension to that point in the course. These sorts of creative teaching ideas, coupled with subtle changes in the way you act can support larger improvements in learning, he explains.

Subscribe to Top Hat's weekly blog recap

Get the best posts of the week delivered to your inbox:

Week 8: Assign a project out of left-field

Beth Hammett, English professor at the College of the Mainland in Texas City, TX, and Top Hat Textbook author, assigns an unusual project to her English composition students each semester—asking them to create their own conspiracy theory. The creativity and surprise behind this concept is paired with the wide variety of skills needed to do this well: for instance, skills in traditional and digital media, interpreting primary sources and academic research, as well as reasoning and crafting a persuasive argument. Hammett received a Top Hat Innovative Educator award for her work on building the project.

Week 13: Assess the way you assess
Summative assessment in your course is as inevitable as death and taxes. There are several ways of getting the job done without causing any extra work—for instance, music theory prof Brian Alegant at Ohio's Oberlin Conservatory asks students to assess themselves, and with few easily-handled exceptions, gets accurate and honest results from his class.
Presentations and portfolios can also contribute to final marks, Some professors even remove the final assessment from their course and replace it with a group project—such as electronics prof David Yearwood at the University of North Dakota. "One week before the end of class I pair the students up and give them each a different, complex question that requires them to understand certain design concepts and to actually build something… The comment I get most often is, 'That was weird—I was learning as I was being tested.'"
Related story
More college student activity ideas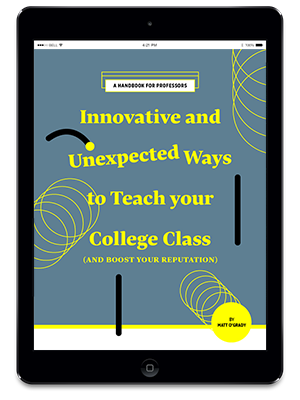 For more inspiration and new creative teaching ideas —including gamification through in-class debates, and an actually sensible way you could include Twitter in your course—download our new e-book,

Innovative and Unexpected Ways of Teaching your College Class

.
Download for free ❯ ❯ ❯