Student demographics are changing from the days when college class attendance taking was common and attendance was fully mandatory in every course. More and more people take classes part-time and balance their studies with family and jobs. While attendance remains important to many, online textbooks, video conferencing and other tools can allow for learning to occur without actually being there.
Accordingly, attendance software is becoming increasingly complex, adaptable and nuanced. At Top Hat, we want to make sure your attendance-taking needs are met for your diverse set of students. Here are three tools in Top Hat Classroom that can help you draw boundaries while still being flexible.
Secure attendance
If it's important to you that students are present, this feature will help you maintain academic integrity—and prevent any students from receiving credit for attendance if they are not in lecture.
Secure attendance detects people's presence in the classroom using a combination of GPS and proximity to other devices running Top Hat. No single technology is infallible; that's why the combination is important. You can read more about the different ways to track attendance here.
Secure Attendance is disabled by default, and can be turned on in Course Settings.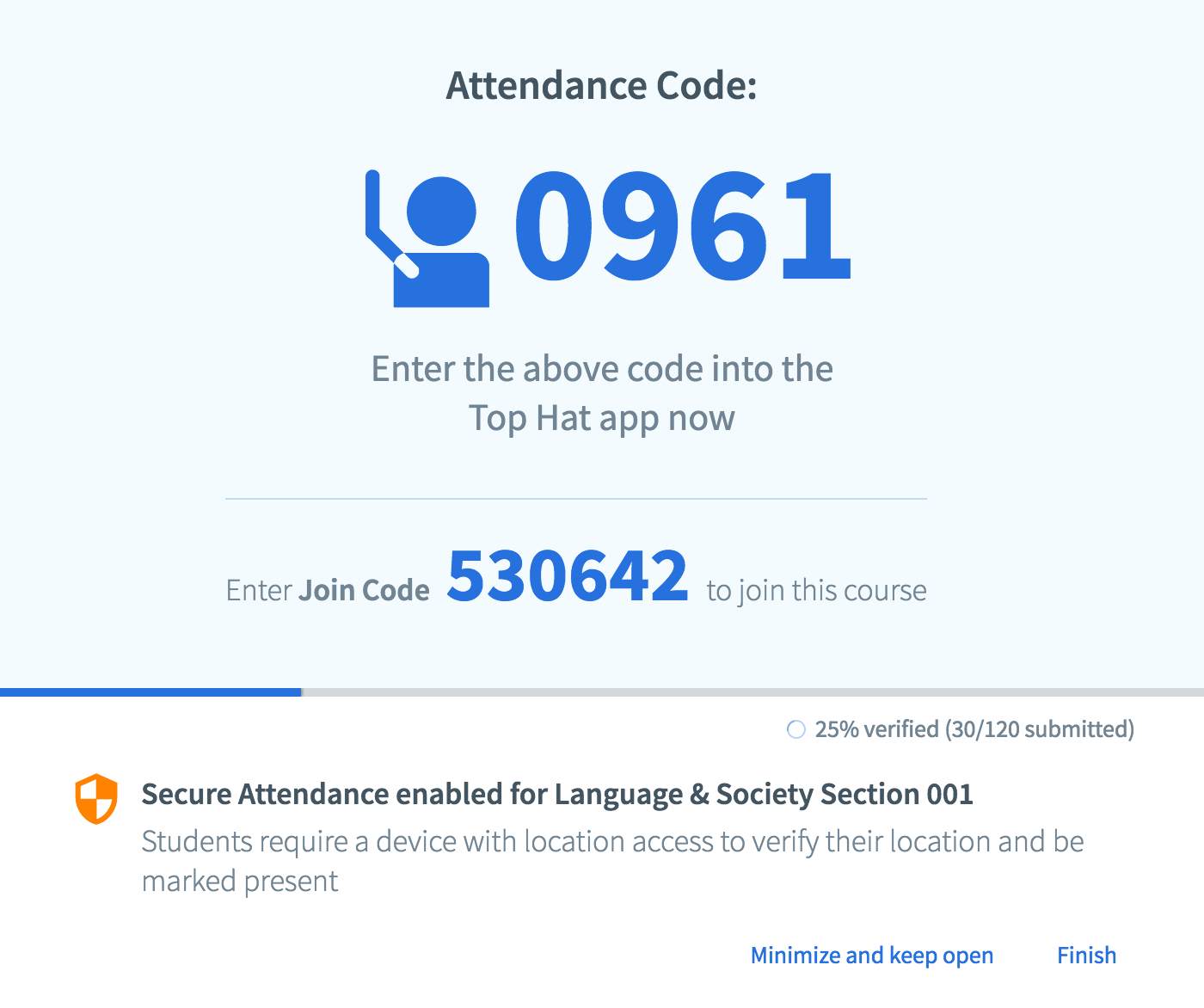 Excuse absences
There may be valid reasons why students aren't physically present but still participating. It isn't Top Hat's job to decide whether a student has a valid excuse, it's your decision (or that of your TA).  
It's straightforward to excuse absences. Setting a student's status to "excused" makes sure he or she is not penalized in their final grade for attendance.

Comments
For those with a strict attendance policy, you can use the space in the screen above to record notes about the reasons for student absences (e.g. doctors' notes, travel, and so on).
Some professors also use this space for notes on student knowledge and understanding based on observation of and conversation with the student. It's free text, and not visible to the student.
For more details on college class attendance taking with Top Hat, take a look at these posts on our comprehensive knowledge base and support forum:
Interested in a personal tour of the attendance feature and of Top Hat in general? Book a demo, at a time of your own choosing, with one of our representatives here.
Related story
Downloadable lecture tools
Related pages
Learn more about Top Hat's seamless attendance tracker app