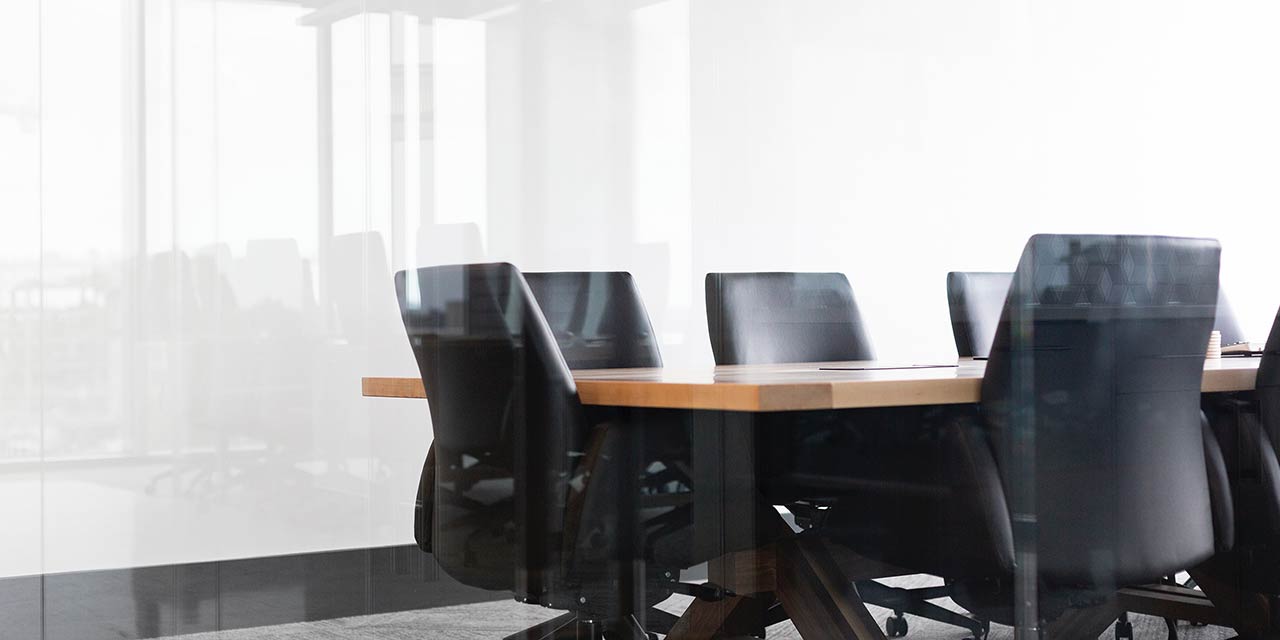 Professors most readily learn from each other and by attending off-site conferences, while deeply distrusting departmental meetings, according to a new survey of nearly 2,000 professors across the US and Canada.
A total of 65 percent of people who responded to the 2018 Professor Pulse Suravey say that peer discussion is how they learn new educational techniques or solve problems in their classrooms, with 51 percent adding that conferences also have educational value for them—preferences worth bearing in mind for department chairs who are hoping to encourage active learning and the effective use of technology in class.
And professors do have concerns—maintaining or increasing educational standards is on the mind of 41 percent of faculty, while one in three are worried about student retention.
What professors say they don't want to have much part in are departmental meetings for any reason. A total of 31 percent surveyed said that they spend a substantial period of their time in in-department meetings; only 6 percent overall say that it's work that they value. And of those who do attend meetings, 88 percent don't consider them part of their ideal role.
As one professor anonymously commented while taking the Professor Pulse Survey: "I love teaching. I dislike that the number of committee meetings takes away time from students."
Another had a more colorful exposition: "Administrative strangulation—mandatory 'cheerleader' faculty meetings led by clueless administrators whose lack of teaching responsibilities has made them insensitive to faculty needs… makes teaching a lot less satisfying than it otherwise would be."
'Overwhelmed'
Despite this, professors love their jobs because they come with a lot of autonomy and flexibility: they generally set their own schedule. But that doesn't mean professors don't work hard. According to survey results, 30 percent of profs work more than 50 hours per week—and one-third of those work more than 60 hours weekly.
"It feels like everyone is overwhelmed, students and professors alike," says Lori Peek, social scientist and Director of the Natural Hazards Centre at UC Boulder, where she studies the human consequences of natural disasters. She keeps up with the pace of her work thanks to a very efficient routine, blocking off specific hours for specific tasks, while also making sure she has "time for quiet, slow reflection."
Like every other profession that requires a lot of working hours, professors think they're undervalued. Roughly two in five professors earns between $41,000 and $80,000 annually. Meanwhile, when professors are asked what a fair salary would be for their work, the most popular answer is $81,000 to $100,000.
At the same time, given that colleges are faced with funding cuts and declining enrolments, few professors are expecting a hefty raise in the next year—which is fine, they say, because they don't do it for the money in the first place.
More data from the 2018 Professor Pulse Survey:
65 percent of profs say they are overworked. 78 percent claim they are underpaid.
55 percent say their administration encourages the use of tech in class for teaching
68 percent say they get to choose the technology in question
Professors rated their administration with a mean score of 6.06/10; the most common response to the question (the mode) was 7/10.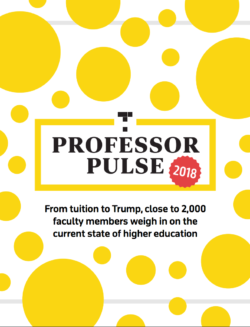 Free Ebook