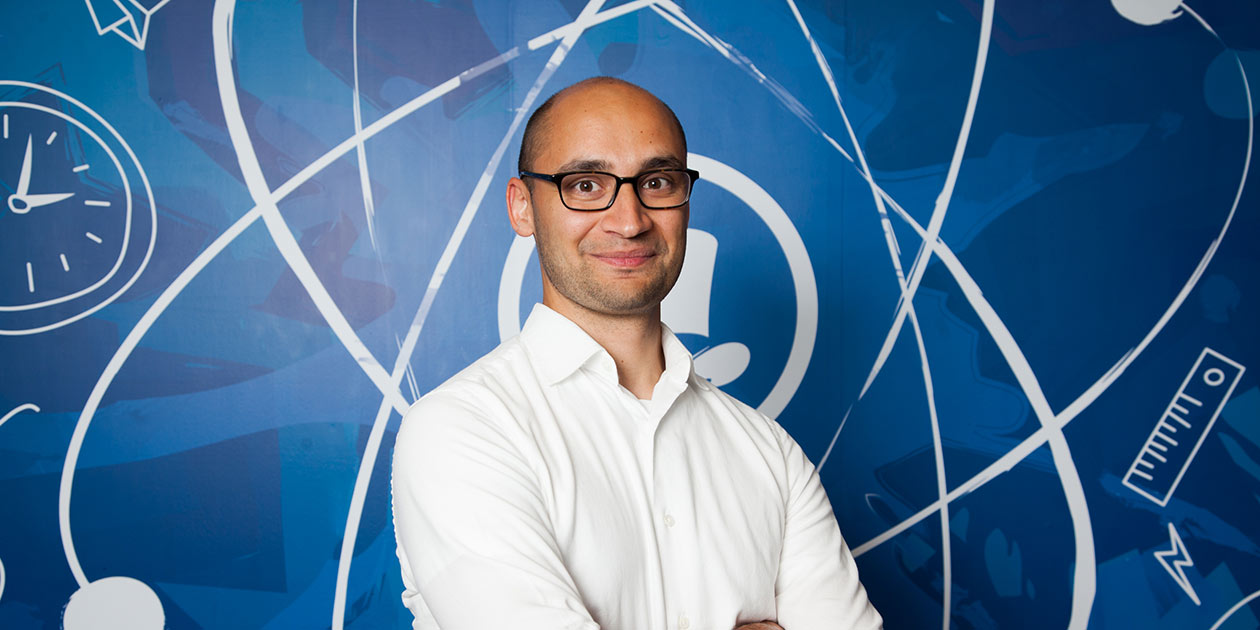 We're delighted to announce that Top Hat has raised $22.5 million (USD) in capital. This latest round of funding is a testament to how far we've come in our mission to make professors more effective and students more successful. It also allows us to accelerate our next big project: transforming the $10-billion U.S. textbook industry. Union Square Ventures joins our stellar group of existing investors Georgian Partners, Emergence Capital, iNovia Capital, Golden Venture Partners, Version One Ventures and SoftTech VC.
When I founded Top Hat in 2010 with Mohsen Shahini in a small apartment near the campus of the University of Waterloo, we had a simple goal in mind: to make higher education classrooms more engaging. At the time, barely 10 percent of students owned smartphones. But it was clear to us that they would become ubiquitous, presenting a remarkable opportunity to transform the passive, didactic lecture experience into something active and engaging. Professors, we realized, could be more effective by incorporating the very technology students were already bringing into the classroom.
With the help of a handful of early adopters, we built a platform that would help professors take attendance, administer polls and quizzes, and share lecture notes—all by connecting to students' mobile devices. And as smartphone use grew exponentially, word spread about Top Hat, our customers multiplied and our company grew.
I believe our product resonated with educators because Top Hat, at its heart, is a relationship-building tool that uses technology to connect profs and students. The success of our company demonstrates how valuable innovative, active learning tools are in today's classroom. Schools want to improve student performance, they only need the tools to do so. And students crave a more interactive, more innovative educational experience.
Subscribe to Top Hat's weekly blog recap
Get the best posts of the week delivered to your inbox:
Thank you! The information has been submitted successfully.
The print textbook business model is irrevocably broken—it's prohibitively costly for students, and textbook publishers have been slow to adapt.
Because of Top Hat, students contribute more often to discussions and are fully engaged in their classes. Our teaching platform is now in use at more than 75 per cent of the top 1,000 schools in North America, with millions of students on the platform. But classroom engagement has always been only the first piece of a broader vision: to transform the course content itself.
The timing couldn't be better. The print textbook business model is irrevocably broken—it's prohibitively costly for students, and textbook publishers have been slow to adapt to digital advancements. I keep hearing from professors who are eager advantage of innovative digital tools to support their teaching.
Some of them have embraced the digital content boom and created novel and memorable lesson plans and course materials. Christopher Bone, an assistant professor in Geographic Information Science at the University of Oregon, co-authored an interactive textbook through the Top Hat platform for his digital humanitarianism class. It includes a game that simulates an earthquake as reported by social media. His students are asked to filter through data, tweets and even Instagram posts to identify hotspots where help is most needed. No traditional textbook can compete with that.
The beauty of this new kind of content is that it's delivered right within the Top Hat platform and includes everything professors need to teach their classes—interactive digital textbooks, tests, in-class questions, interactive demonstrations and lecture presentations—all fully customizable and offered at a fraction of the cost of traditional textbooks.
This $22.5 million Series-C funding will allow us to continue aggressively building out our vision for a new, 21st-century approach to academic content. We'll become an accessible, indispensable resource for students and professors, and get even closer to our goal of bringing the full benefits of digital teaching and materials to the classroom.
Old-school textbook publishers should prepare for their final edition.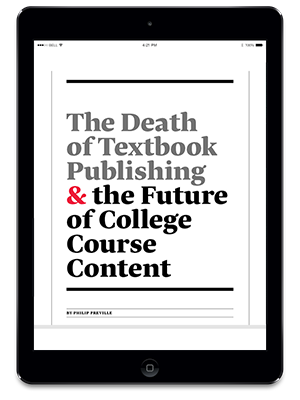 Get the facts and figures behind the sunsetting of traditional textbook publishing in our free white paper. 
Download The Death of Textbook Publishing and the Future of Course Content ❯ ❯ ❯