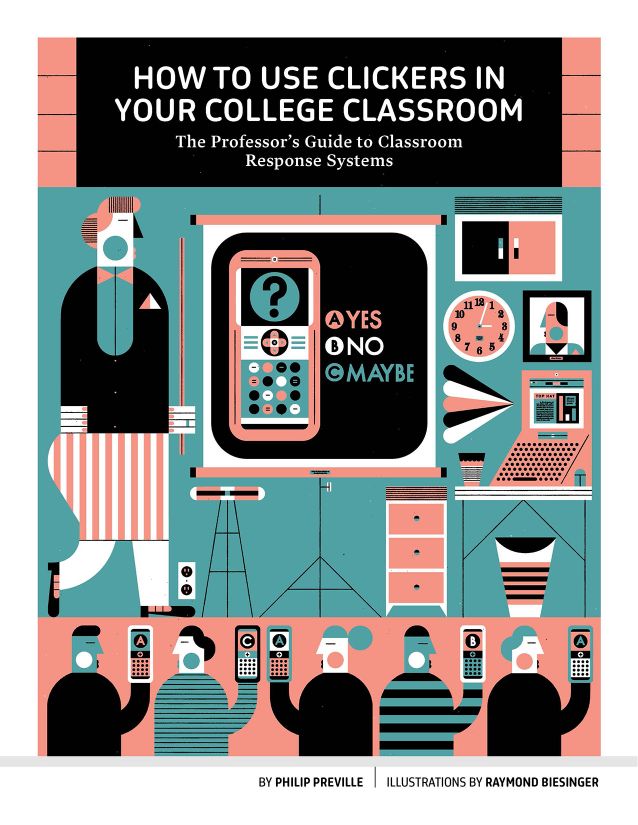 Free guide
How to Use Clickers in Your College Classroom
Clickers are designed to help professors do their best work: Spur group discussion with innovative questioning techniques. When used well, clickers—a.k.a. classroom response systems—get more students involved in class participation, instigate productive discussion, keep students engaged and reinvigorate teaching. In this free guide you'll learn how to effectively choose and use clickers in the classroom and gain tactical insights from professors who have put them to work to improve student outcomes.
Thank you! The information has been submitted successfully.
About this guide
This guide discusses the pros and cons of clickers, how to choose a classroom response system that's best for your course or institution and demonstrates, by example, how top educators use clickers to improve students' learning.
What You Will Learn
Why clickers are an integral part of a robust active learning environment
What to consider when choosing a clicker system for your institution or classroom
How to formulate effective clicker questions guided by Bloom's taxonomy
Real-life techniques for effectively using clickers to improve learning
Look inside!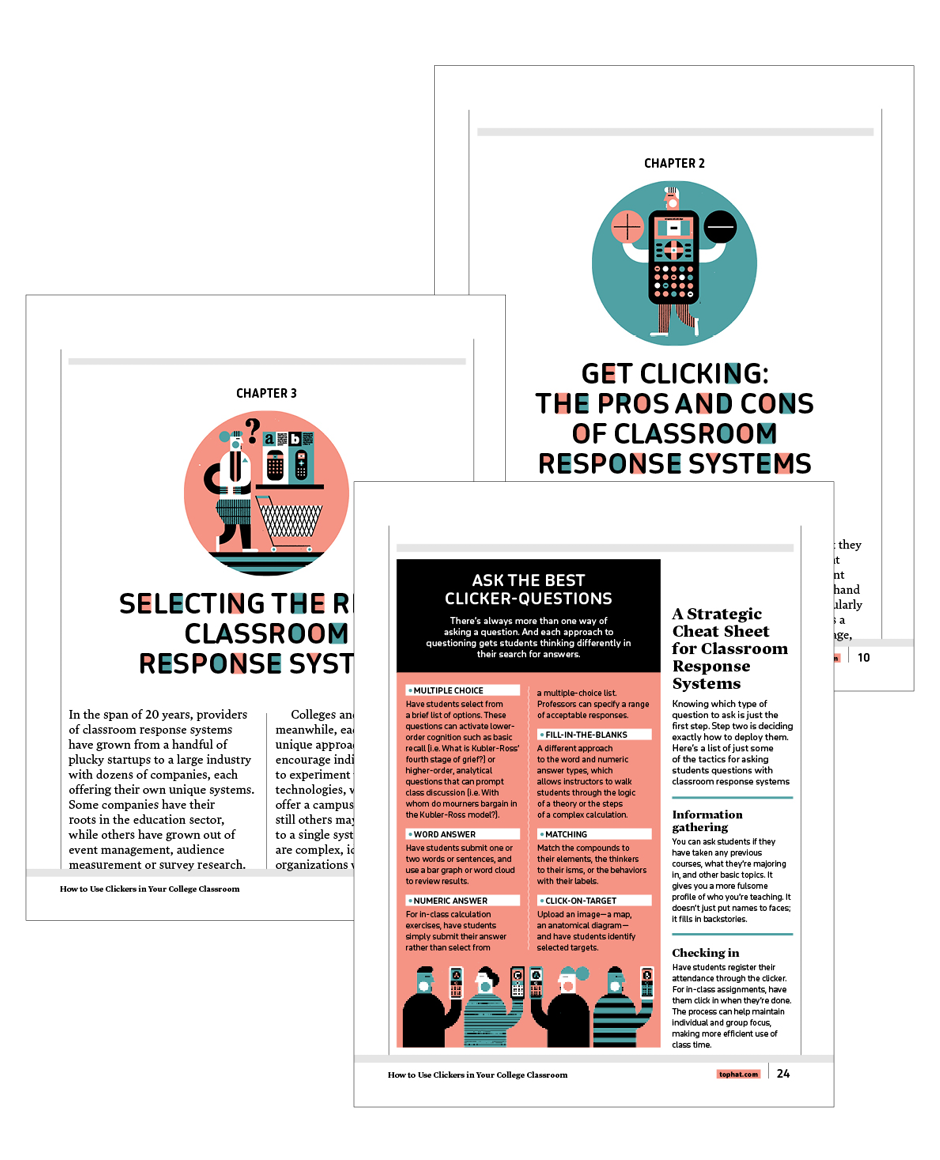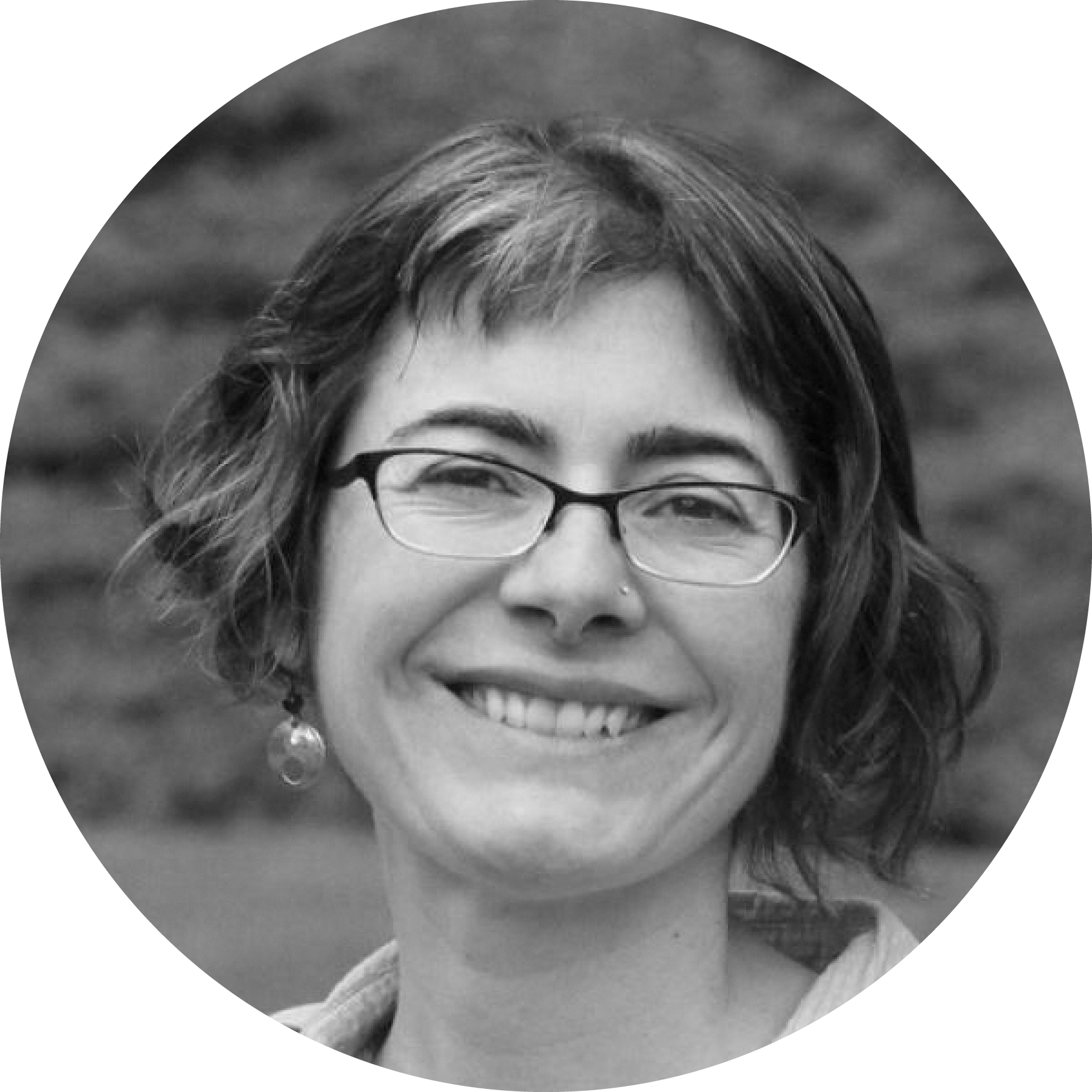 "Clickers are really about creating a different classroom culture. They open all kind of new possibilities for learning."

Stephanie Chasteen
Educational Consultant and Instructor at the University of Colorado Boulder