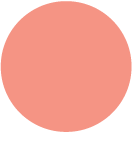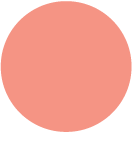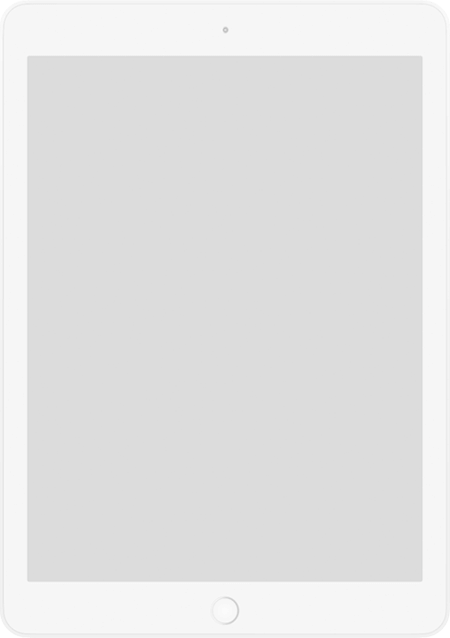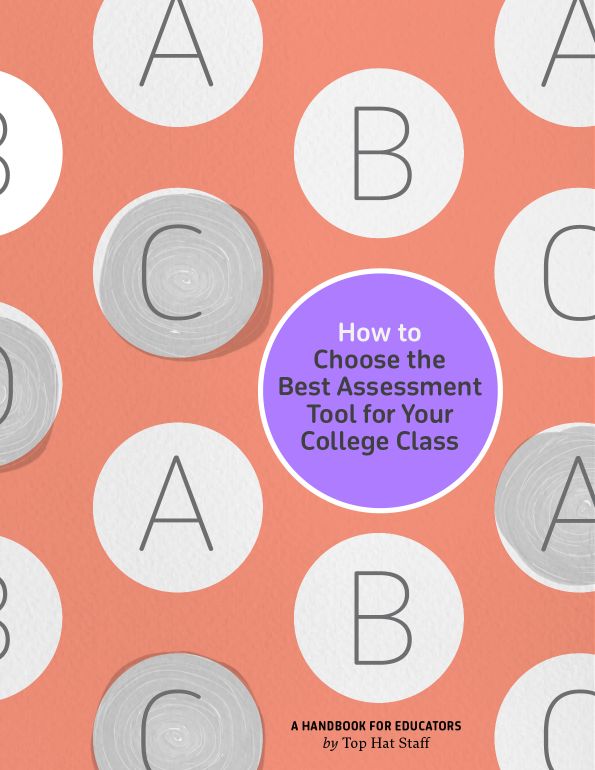 Free e-book
How to Choose the Best Assessment Tool for Your College Class
For years, universities and colleges have relied on assignments, midterms and final exams to assess student comprehension. But these types of assessments are not always a good indicator of how much a student knows.
Developments in technology mean that new and innovative digital assessment tools have the potential to address this issue.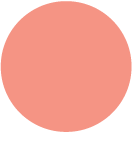 What's inside this e-book
How to Choose the Best Assessment Tool for Your College Class explains how technology can be used to quickly gauge a student's understanding of subject matter, ultimately allowing them to perform better.
Describe the benefits and drawbacks of formative and summative assessments—and show you how to use a combination of both effectively in class
Demonstrate how technological assessment tools, when used correctly, save professors time
What to consider when choosing a clicker system for your institution or classroom
Discuss the pros and cons of the most popular assessment tools on the market today
Highlight examples of educators using assessment technology in different ways to benefit their students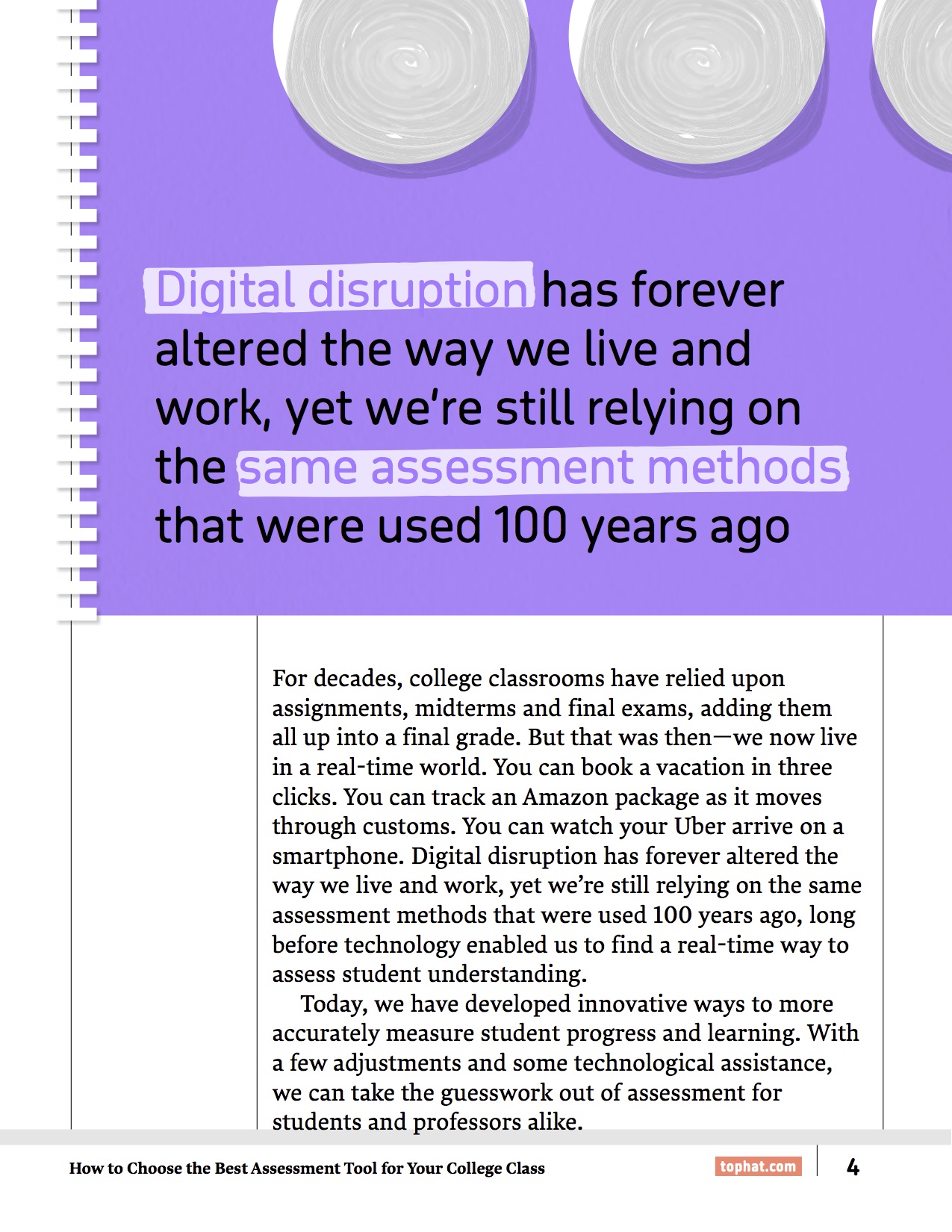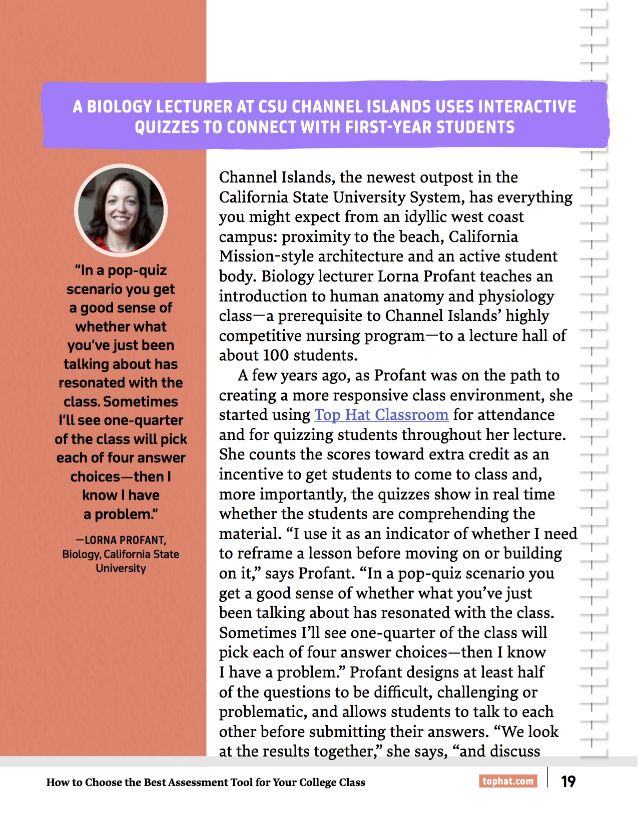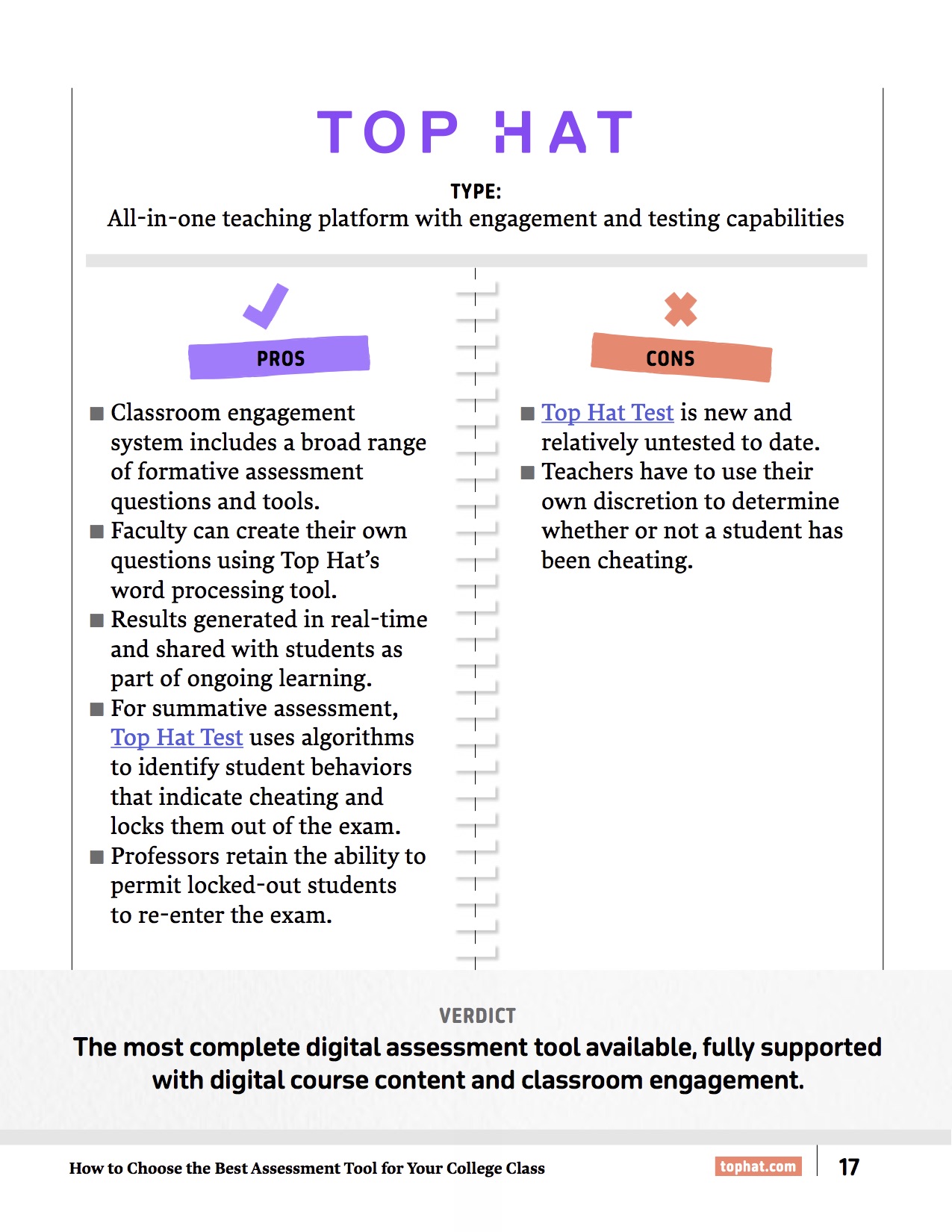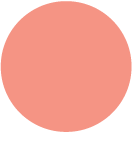 Get a free copy of the e-book
Fill in the form below for your download.
Thank you! The information has been submitted successfully.
Ready to get started?
Contact us to book an online walk-through of our platform. We can answer your questions and set up your course on Top Hat.
Book a demo
Have questions about pricing or want a custom demo? We'd love to help.
Subscribe to upates
Get new posts on the future of active learning delivered to your inbox.